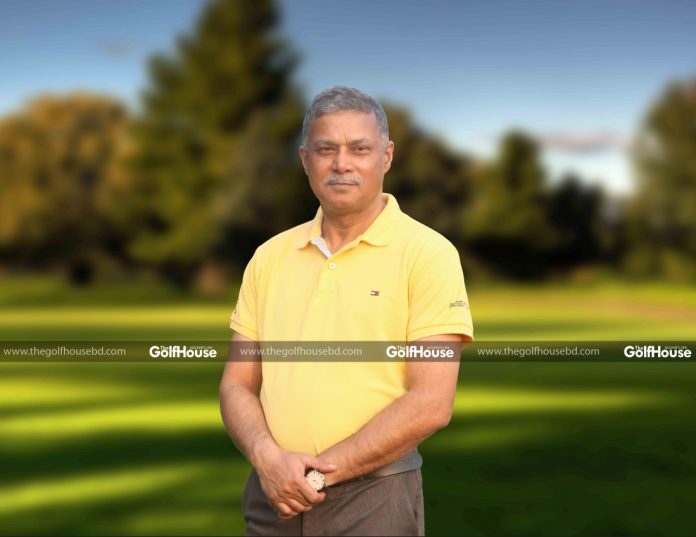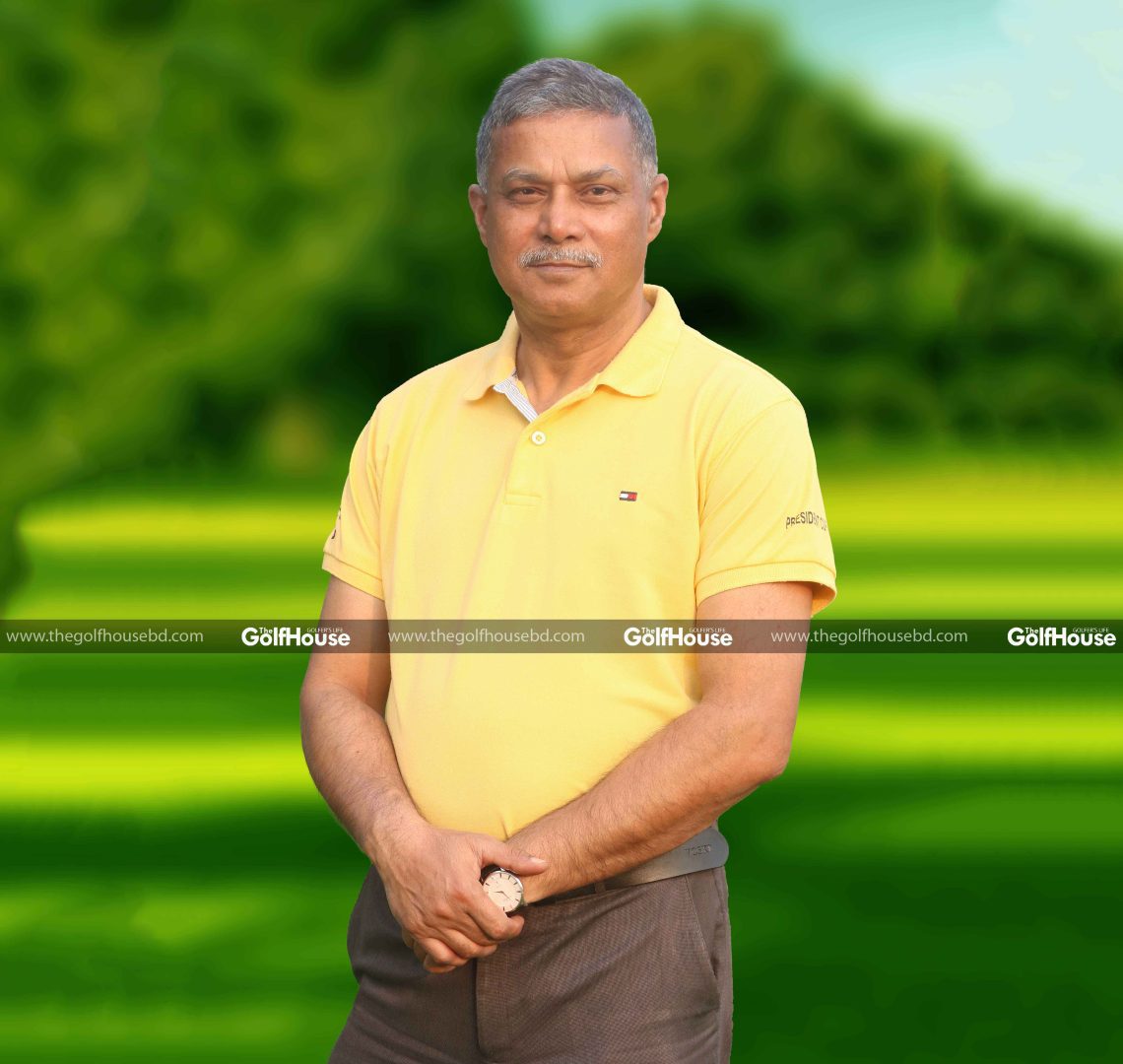 Brigadier General Shahidullah Chowdhury (retd) is the Executive Director of Abul Khair Group. As a retired army person, golf is part of his life. He is at the forefront of the company's golfing events which take place at various clubs across the country. As a sports lover and a golfer, Mr. Chowdhury believes there is huge potential of the game in Bangladesh, the only thing needed to give it a boost is more proactive role of business houses.
Tell us about the background of the Shah Cement AKS Golf Tournament.
We have been participating in various golf tournaments since 2007. We have already organised golf tournaments in KGC, Army Golf Club, Savar, Bhatiary, Mainamati, Jessore, Potenga, Rangpur, Khagrachhori. We are the only group of companies in the country to have organised tournaments in all the golf courses. We are currently organising regular golf tournaments at KGC, Army Golf Club and Bhatiary Golf Club. Since participation in other golf clubs is not that high, we have shifted our focus to Dhaka.
What is the motive behind sponsoring the tournament?
Abul Khair Group is the largest group in the country which has contributed a lot in CSR. We have also involved ourselves in development of sports. We are the title sponsors of BPL T20 tournament for the last two years. Since our motto is development of sports in the country, we thought that golf is one area where we can improve the potential of the sport as there are already a few golfers participating at international level.
Do you see a future of golf in Bangladesh?
Of course. Golf started with old people, but now younger people are coming to this game. I'm very confident that golf will prosper in the country.
……………………………………………………………………………………………………………….
Also read:  AFRASIA BANK MAURITIUS OPEN 2018 SIDDIKUR ENDS WITH A FLURRY
……………………………………………………………………………………………………………….
Tell us about your company.
Abul Khair Group is involved in various lines of production. Our main products are Shah Cement and AKS TMT Bar, Cow Brand Color Coated Steel, Cow Brand Tin, Ceylon Tea, etc. We are also involved in tobacco business. Last fiscal year, we deposited 5444 crore taka to the government exchequer.
Coming to personal questions, let us ask, what was your starting point in golf?
When army officers become full colonels, they become eligible to be members of clubs. When I became a full colonel, I became member of various clubs. But initially I was posted in Gazipur Ordnance Factory. At GOF, there is small nine-hole golf course where there are only a few players. I started my golf there, and initially my handicap was pretty low. But later I could not continue due to my busy schedule and so my handicap is going upper and upper. I hope when I get free, I will be able to concentrate on golf and my handicap will go down.
have you played in overseas golf courses?
I haven't played abroad. I visited many countries but did not get the opportunity to play abroad. However, I can proudly say that I have played in all the golf courses of this country.
Which one is your favourite in Bangladesh?
It's hard to say. KGC is an international standard golf course; Bhatiary is a different type of golf course. All the golf courses are unique. But I prefer Bhatiary and KGC mostly. I also used to like to play in Savar when I was posted there.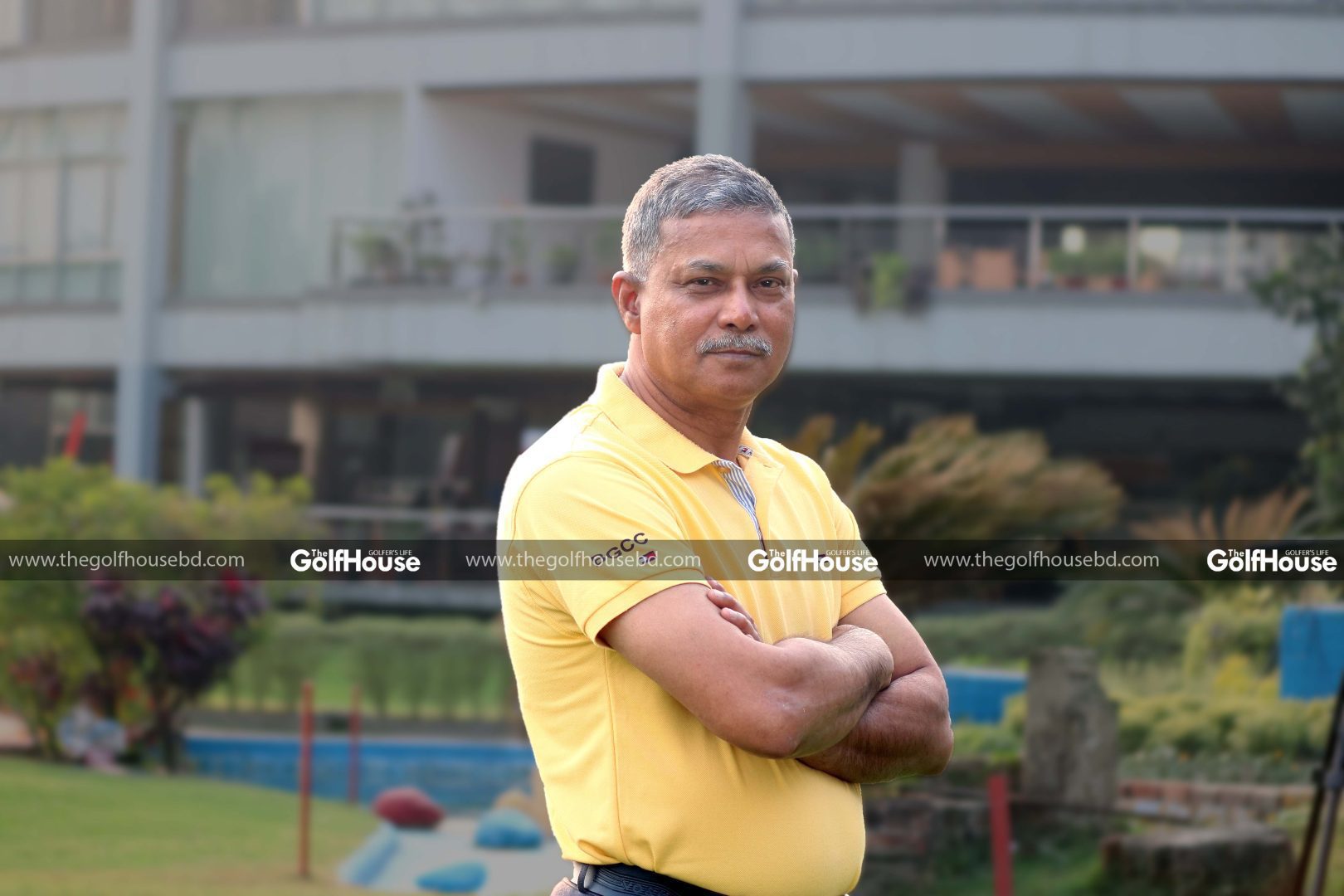 Do you think golf helps in your professional life?
It's not like that. I enjoy playing golf and I made a lot of friends from golf. There is a saying that a lot of business treatise are made in golfing sessions.
Do you have any suggestions for the companies, especially corporates, who are not sponsoring golf yet?
I would request other groups to come and sponsor golf tournaments. Without sponsorship, golf cannot rise since it involves so much cost. Everyone's support is certainly required.
Your message to those who are not into golf yet?
I would say it is a lovely game where you can enjoy your time with your family members. So they should come to the golf course, learn golf and play golf. I'm sure they will be very happy.