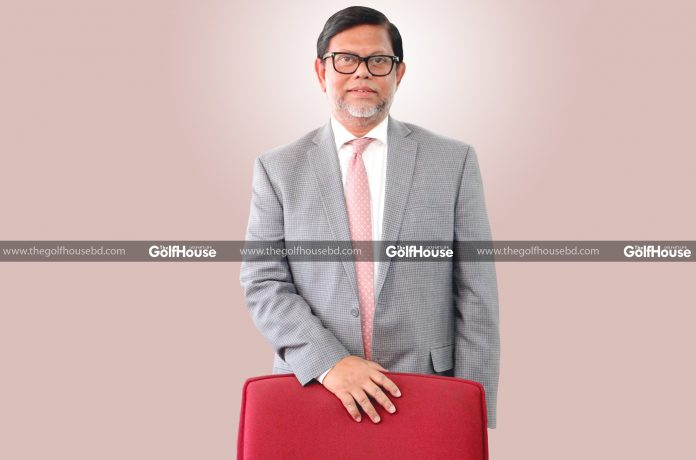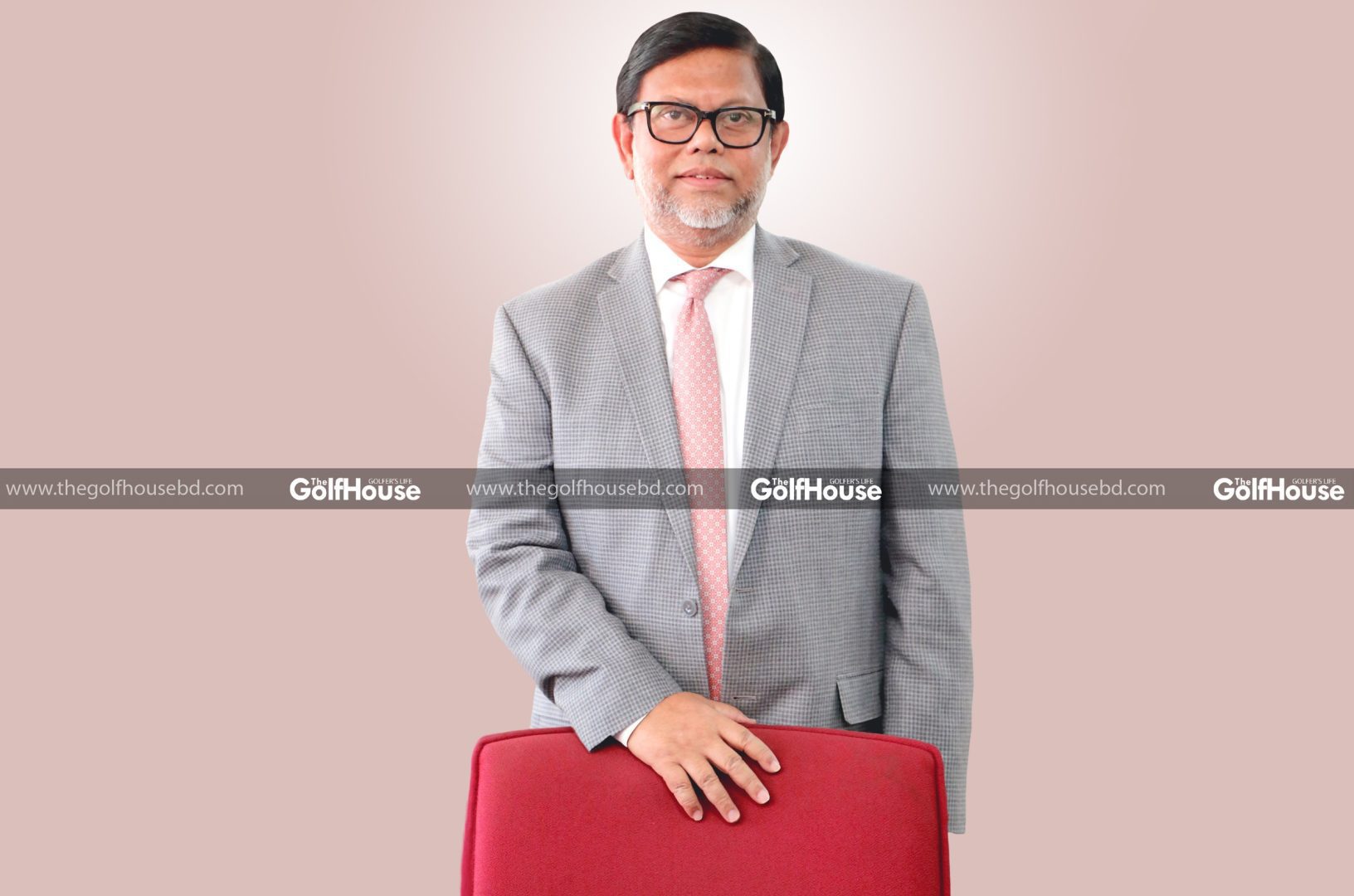 Engineer Mr. Sadid Jamil is the managing director of four companies including The Metal Private Limited, which is the pioneer and leading company in mechanized cultivation in Bangladesh. The company, established in 1987, is a sister concern of Project Builders Limited (PBL).
As an entrepreneur with more than three decades of experience in agriculture sector, Mr. Jamil knows the history, the challenges and the future potential of the sector like the back of his hand. Here he speaks to TheGolfHouse regarding various aspects of this sector.
Tell us about your experience in the agriculture sector?
After my graduation from an engineering college, I spent only a few years in government service. I opted to become an entrepreneur and started a business in the agriculture sector. The foremost agenda at that time for me was mechanization of agriculture. So I started to act immediately with no experience at that time. Now I have more than three decades of experience in agribusiness. I learned all through my life and I am still learning.
The Metal (Pvt.) Ltd. is the pioneer and leading company of mechanized cultivation in Bangladesh; what was the motivation behind starting the company?
I mentioned that mechanization of our agriculture was more than due always, but our work in this sector was not significant. Only few sugar mills and tea estates had some four-wheel tractors. That too was not in use for cultivation by farmers. Only some two-wheel power tillers started the journey and farmers began to use those small machines for tilling land. At such a time, in the early nineties, we thought that our farmers should use the four-wheel tractors for tilling land in the deep which could give them greater yield. Moreover, we wanted to make sure that tractors are made in such a way that they could properly move on our fragmented lands. Our prime objective was to enhance our food production to ensure food security for the future and mitigating dependence on cattle for tilling our lands. We find pleasure to think that we initiated the process of farming lands by four-wheel tractors and now almost 75,000 tractors are in use in Bangladesh. Out of those, our company brought 35,000 tractors. We are one of the major players now in the tractor industry in Bangladesh.
……………………………………………………………………………………………………………….
Also read: WE ARE PLANNING BIG EVENTS IN COMING YEAR
……………………………………………………………………………………………………………….
Which are the products that your company is providing to the farmers?
Apart from tractors, we are also providing other farming machine and equipments like rotary tiller, rice transplanter, reaper, harvester, combined harvester, etc.
What challenges did you face at the beginning stage of your company?
In the beginning, even as of today, we face challenge in financing farmers or local service providers (LSP), who buy tractors on credit. Our banks and other NBFIs have not, so far, shown interest to finance the farmers or the LSPs directly. In that place, we are selling the tractors on credit and it is our responsibility to realize the installments and the loan as well. Banks, on the other hand, do not have any flexible policy in the conduct of the loan they allow us wherein we get stuck to realize from the farmers and LSPs. We have to still work through this process. We expect that banks and NBFIs should come forward to finance the farmers and LSPs directly to further augment the process of agri-mechanization in Bangladesh.
What are your plans for your company's growth?
We believe that we have to take our country to the next stage of mechanization; at present tilling land is almost mechanized but transplanting seeds, reaping, harvesting are still done manually. Moreover, farm laborers are in the decline as the country is growing industrially; young people are reluctant to opt for farming, they like jobs in industries or in town and cities. We have to, therefore, provide other farming machinery like combined harvester etc. to give the farmers ease of work, reduce dependence on farm labor and attract our young generation in agriculture.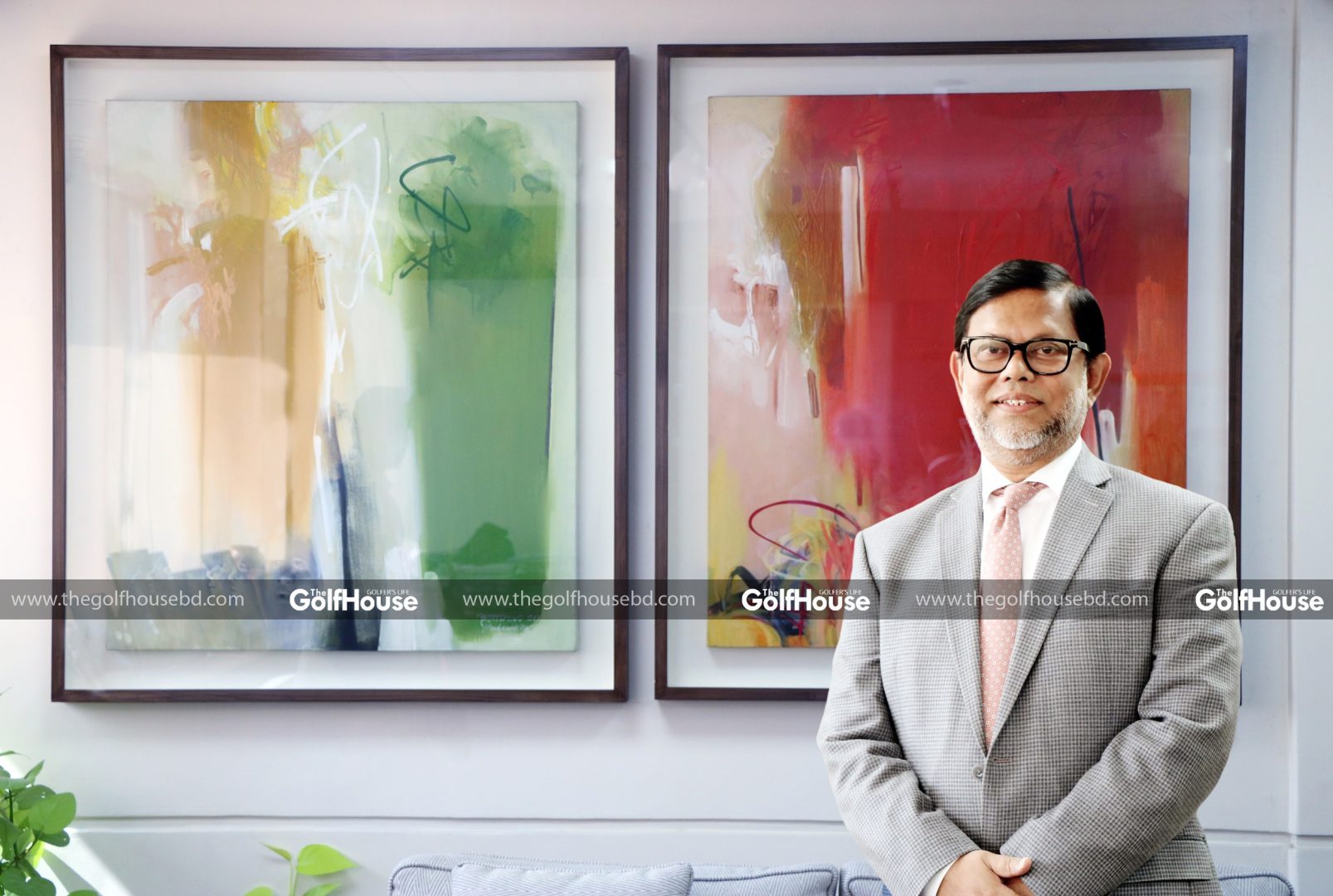 How is your company committed to providing best service to farmers?
Service is the main focus of any business anywhere. We are very much committed to service to our customers which, definitely, is our first priority and, really, our service distinguishes us in the industry from our competitors. We are relentlessly training our employees in developing the quality of our service aiming to make our customers always happy. We have a specialized service division in our company which always remains prepared to receive any kind of query or complaints of customers and endeavors to solve the issue at the quickest time possible. Our engineers, mechanics are stationed throughout the country to solve our customers' complaints. We also maintain a call centre. We have a proactive and customer friendly management team too.
Give a brief comment on current situation of Bangladesh agriculture machineries industry.
Bangladesh agriculture machinery industry is playing an appropriate role towards mechanization of our agriculture; they are now promoting all necessary machines required in farming activities. Machines like combined harvester is in the market now. Reapers, transplanters, rotavators are now used in our agriculture. The agricultural machinery industry has progressive ideas to bring new innovations to our agriculture.
How are your products in accordance with the farmer's requirement?
We take consideration of the needs of our customers and shape and modify our products to meet the customers' needs.
What is your view on government schemes for farmers' welfare?
The government has taken a lot of agriculture friendly steps and even allowed financial rebates in mechanization process for some machinery in addition to very concessional duty and other tariffs. The government, in this regard, is very positive, proactive and generous to promote mechanization in the process of our agriculture.
Do you feel use of technology in Bangladesh agriculture industry will be another revolution in the coming days?
Of course it will. We are on the way to a big revolution in our agriculture.
Would you like to convey any message to the farming community?
Our Farmers are hardworking and Industrious. We would like to tell them that we are always beside them with our support and we are keen to be of service to them always so that together we all can cultivate prosperity for our country.
Any lesson from your life that you would like to convey to young entrepreneurs?
Bangladesh is predominantly an agrarian country; the contribution of our agriculture is still very important for our overall growth. Moreover, the issue of food security can be solved if we can give priority to our agriculture. Our young generation should come forward to work for our agriculture in any capacity possible, be a modern farmer or a scientist; we have to support our agriculture to ensure food security for our future generation and for our overall prosperity.