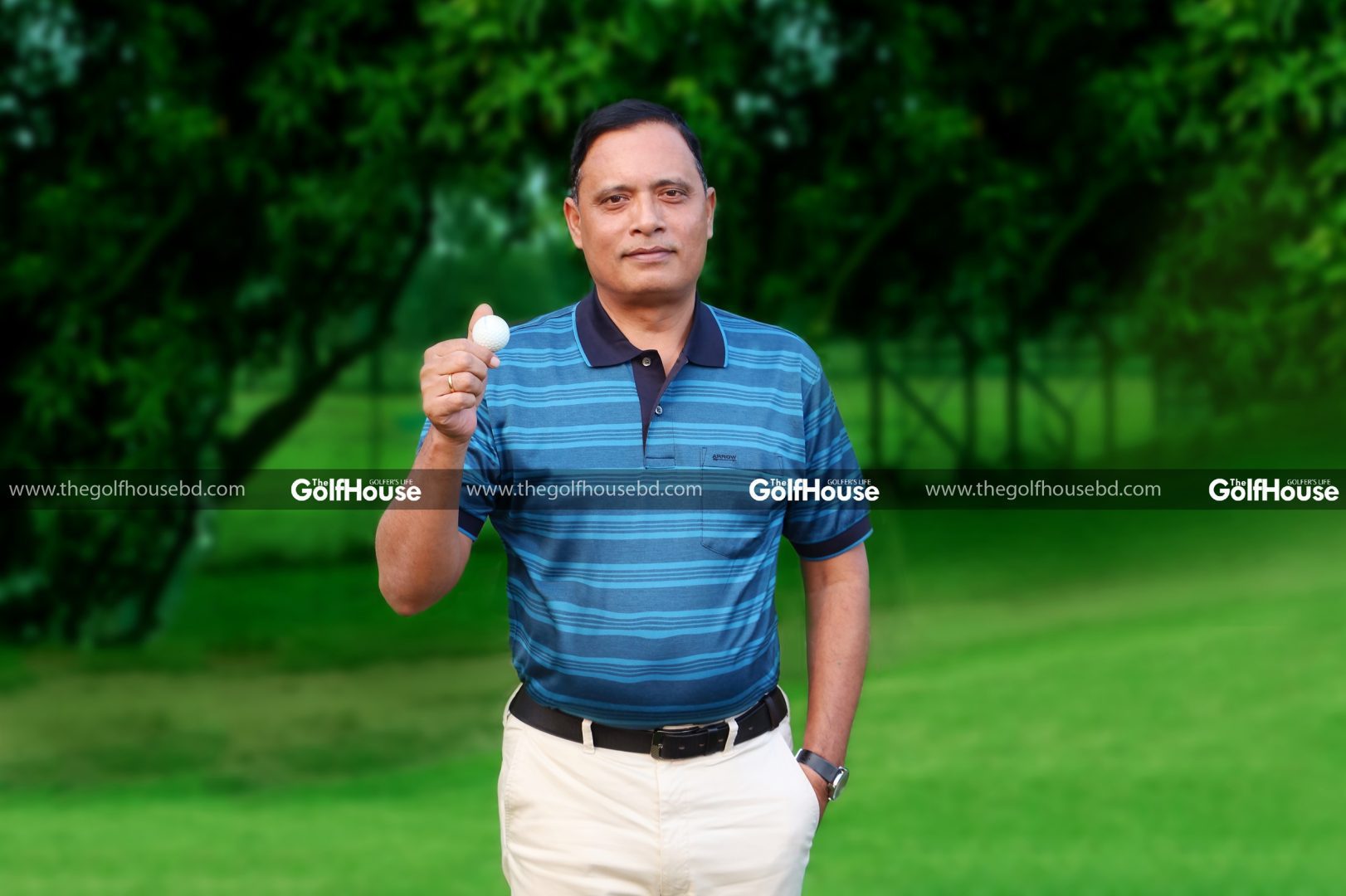 Major General Md Enayet Ullah has been recently appointed as the senior vice-president of Bangladesh Golf Federation and vice president of the Kurmitola Golf Club. He knows he has been bestowed with a great responsibility as challenges are aplenty in this sport. However, he understands that there is a lot of scope for improvement and he is willing to play his part in the development of the game. Here in an interview with TheGolfHouse, Mr. Enayet Ullah speaks about the state of the game and the activities that are already afoot and those in the pipeline.
How do you feel after being appointed as the senior vice president of the Bangladesh Golf Federation and the vice president of Kurmitola Golf Club (KGC)?
It's definitely an honour for me to be assigned in those positions by the authority. This is a very prestigious assignment in the sense that you can communicate with a lot of people, understand their mindset regarding golf. You can understand their vision. If people's mindset regarding golf is understood by the vice-president, golf is definitely going to flourish. Initially I was golf captain (2011-12), and now I've been given another opportunity to work with golf and improve the standing of golf. My understanding is that if the course is maintained well, golfers will be more interested to play golf. Also encouraging more young golfers and female golfers to be more active in the game is necessary.
What are the chances of holding big events in the coming months?
We are planning to host Asian Tour this year. But if due to some engagement we cannot have it this year, we will definitely organise it by February 2019. People are working for that. We have intention of staging more international tournaments here. This year I should concentrate on improving the condition of the golf course and its functionability.
What are your immediate plans regarding Bangladesh golf?
Immediate plan is to make Bangladesh Golf Academy more effective and functional. They are doing their jobs – conducting seminars, workshops; integrating many people. This is one area we should focus more. By 2019, the set of rules are going to be changed and if we don't take care of it, our golf will lag behind. The next thing is integrating other clubs to improve their quality of golf. The other factor is training young golfers and allowing established golfers playing more golf at home and abroad.
What needs to be done to further boost the sport?
It depends on the golf lovers. It's not possible for KGC to boost the game in Bangladesh; we are providing the structural and organisational facilities, but boosting the sport depends on the members and golf lovers and how they assist KGC and BGF in fulfilling their desire. If they want to take the sport to that height, it needs their involvement. But we will be there to facilitate. Bangladesh Army is providing excellent space for golfers all over the country.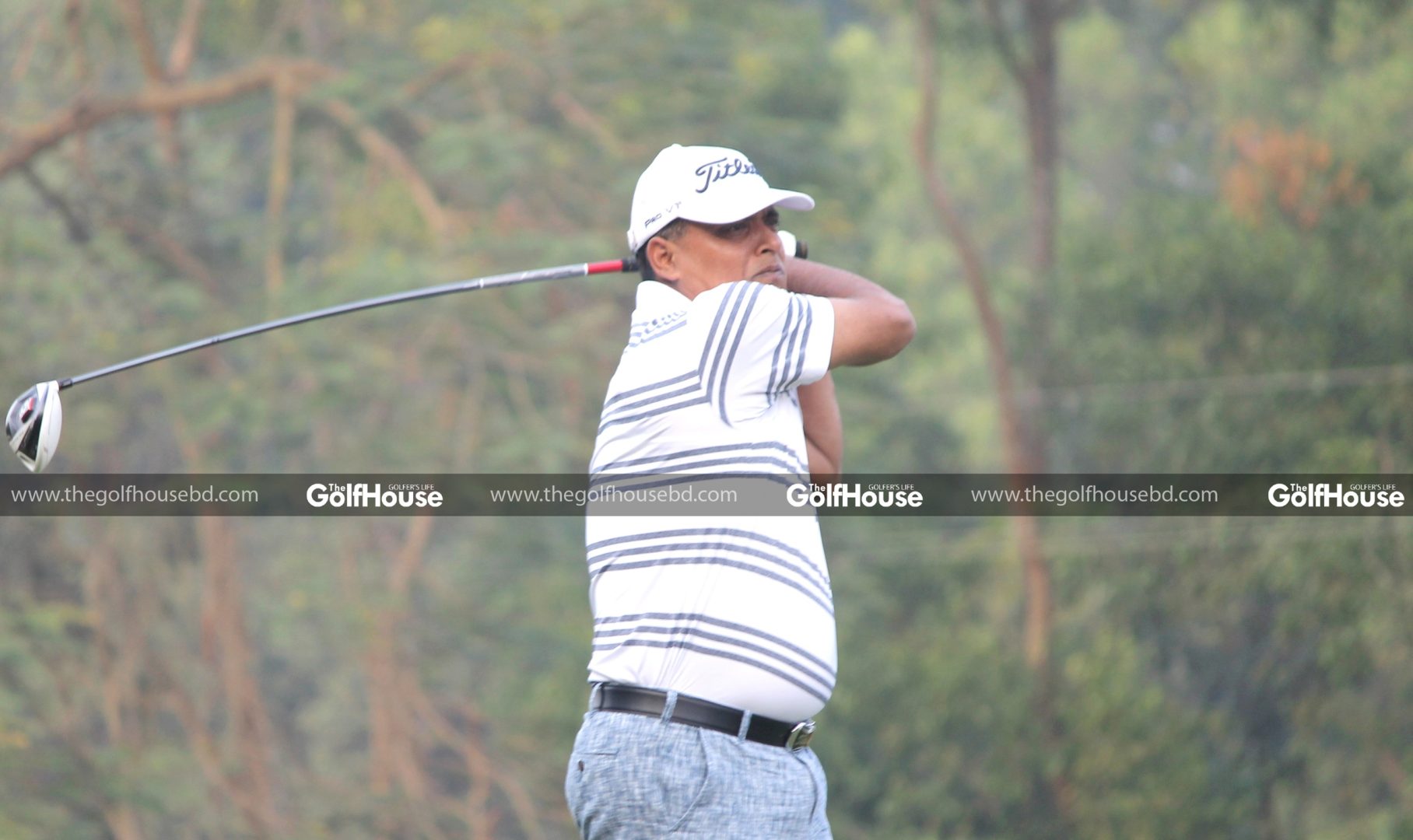 Do you agree with the saying that golf is a game for the social elites?
Not at all. It was an elitist sport, but it's not anymore. Elite people can't get time to play or reach a desired level. They can spend their time and have some professional engagement through this sport. Elites rather facilitate others to play.
Caddies play a very vital role in golf. Do you have any plan regarding caddies?
We are already in our work. We are developing better facilities for caddies, especially in KGC. The plan has already been made and it just needs to be approved. I have already instructed the club to have some motivational, instructive and awareness sessions for caddies so that they devote more to golf. We are having some session on how they should conduct themselves on the course while working with golfers. We are also looking after some of their welfare issues like their attire, food, conduct and health issues. I feel the caddies must be taken care of. We are trying to improve their facilities like the place where they seat and where they eat. I hope things will improve in coming days.
Do you think government should play a role in promoting golf like other sports?
Government is always playing its role because we have the golf federation which is acknowledged by the government. Government has all the intention to assist any sport, and it depends how the golfers can engage the government in more ways. We don't need money from government, we need the conducive environment and we are getting that.
Is there need for any more golf courses in Bangladesh, especially around the Padma Bridge service area?
It depends on golf lovers. The number of courses is okay, but it's a good idea to have more golf courses around. I think there is a plan to have a course in Jalshiri area; army and Bashundhara are jointly planning it. One 18-hole golf course has come up in Rangpur, the other is coming up in Ramu. We need a positive attitude to maintain the golf courses.
……………………………………………………………………………………………………………….
Also read: THE MANY HATS OF ZARIN RASHID
……………………………………………………………………………………………………………….
Does BGF have any specific vision for the next ten years?
Our vision is to develop golf and continue to raise it to a greater height. We need to enhance our institutional strength and train our amateur and professional golfers so that they can bring more laurels for the country in coming days.
Does BGF have any plan to establish any zonal golf academy?
I don't think it's necessary at the moment. Anywhere you stay in Bangladesh, you can come to Dhaka in hours' time. The existing golf academy that we have in Army Golf Club is good enough. It has tremendous facilities and we are unable to use it to full potential. You have a nine-hole course within the academy. We have a dormitory, restaurant facilities — we have everything there. We should make this one fully functional.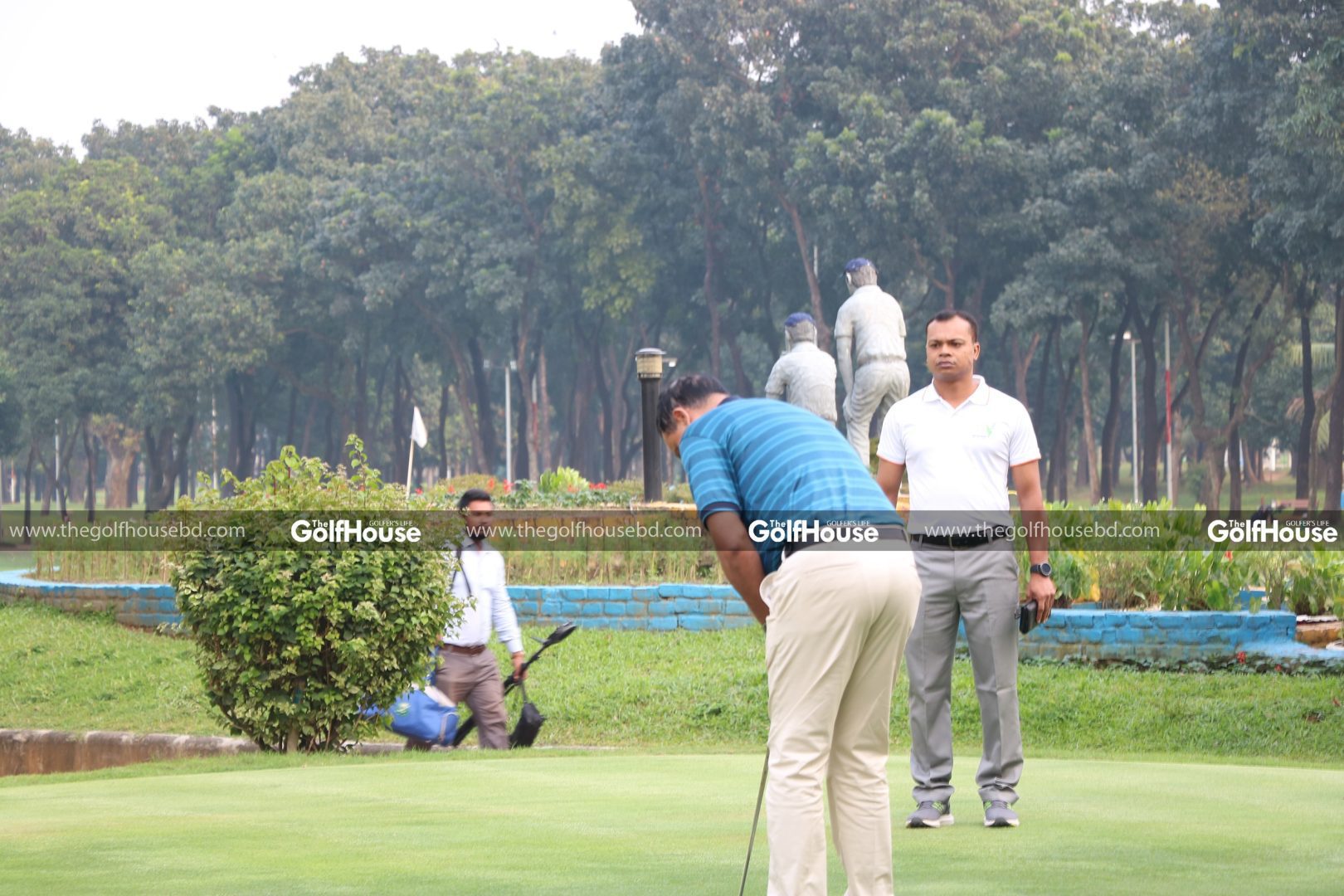 We promote a tagline which is golf will be the second biggest sport in the country by 2025. What is your opinion on it?
You can always dream, but fulfilling that dream or bring it to reality is very tough. We need to bring greater part of the society to love golf. Everyone has to play his role and everyone has to believe that this is our dream. You have to have a timeframed roadmap to achieve and analyse whether you can achieve that. You need a lot of manpower, resources and support for that. The society, especially the elite society, has a great role to play here. The integration of the greater part of the society is necessary.
TheGolfHouse is celebrating its fourth year officeally. You have seen the magazine come of age. What do you have to say about its quality?
TheGolfHouse is a wonderful effort. It has taken golf to the heart of people through its effort. I'm sure you can see the difference from the day it started to now. I think It's a great effort and Bangladesh golf will remember your initiative and effort. Best of luck.