SHAH CEMENT-AKS CUP GOLF TOURNAMENT – 2019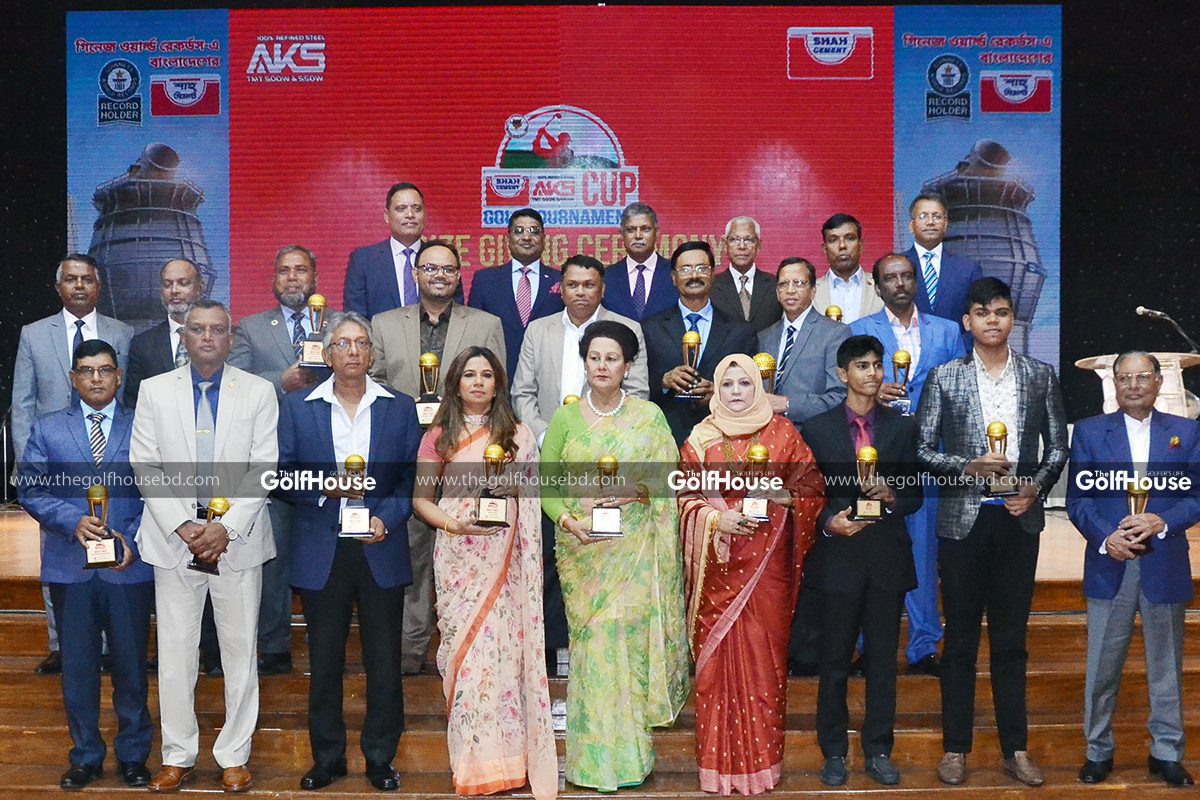 Gp Capt. Muhammad Younus Chowdhury (Redt) won the title of the three-day long Shah Cement-AKS Cup Golf Tournament which concluded at the Kurmitola Golf Club in Dhaka recently. S S Chung of KGC became runner-up while Luna Sarkar of the same club won the ladies' event title.
Chief of General Staff of Bangladesh Army Lieutenant General Shafiqur Rahman distributed prizes among the winners at the closing ceremony held at the banquet hall of the club. A host of high-officials of the club and sponsors AKS Group were present at the program.