Mustafa Osman Turan is a veteran diplomat. In a career spanning three decades, the Turkish diplomat has held many high positions across the world, helping grow cultural, economic and strategic relations between nations. Now posted in Bangladesh as the ambassador, Turan is enjoying the culture and life in this South Asian nation, trying his best to take the two friendly nations' relations to greater heights while making friends at the golf clubs. Recently appointed as the president of the Tiger Golf Club, this veteran Turkish official spoke to TheGolfHouse about his time in Bangladesh, his admiration about this country's culture and nature, his passion for golf and his plans for the future of relationship between the two nations.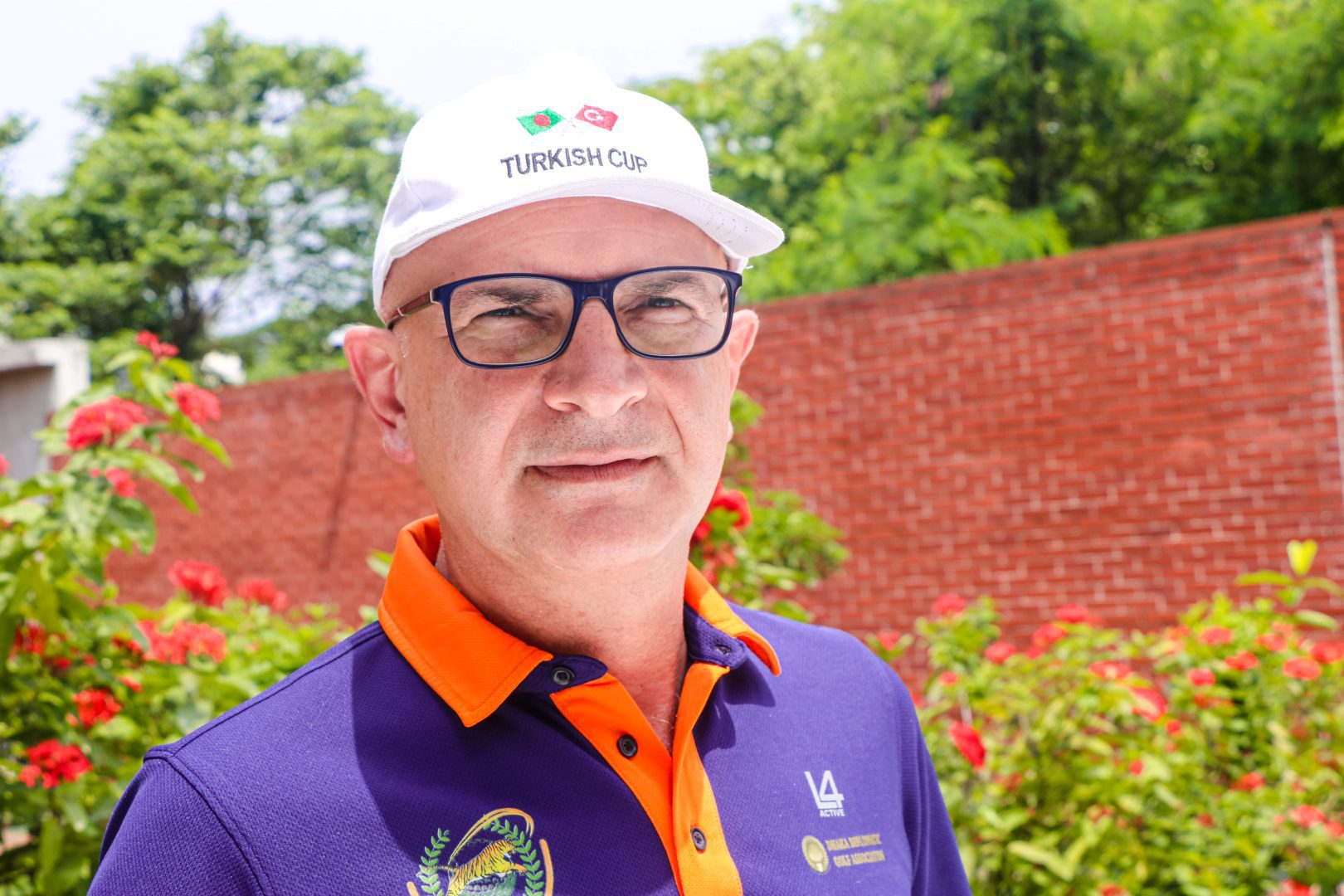 Tell us about your introduction to golf.
I was introduced to golf last year in September by Brigadier General (retd) Manzur. He insisted that I should start golf. I'm very thankful to him because it has become my most relaxing activity in Dhaka. During the pandemic, I had a very nice time with friends from different segments of society – business people, retired generals, army officers and diplomats. We play every Saturday morning and this is one of my best times of the week.
Why do you love playing golf?
This game is very therapeutic, it gives you focus. You play in open air and amidst nature; sometimes we are accompanied by animals. We reconnect with nature and with friends. Golf is a very disciplined sports: you have to focus and you have to concentrate. Turkey is one of the most attractive tourist destinations. Tell us about the tourism sector there. Turkey is one of the top five tourist destinations in the world and we have very different kinds of tourism because Turkey offers many different landscapes and climates. We have rainy areas, we have beaches, we have historical and cultural places. Sports tourism is very popular in Turkey and golf is one of them. In Antalya, we have very good golf courses with very good accommodation facilities. I am inviting all Bangladeshi friends to come and play golf in Turkey.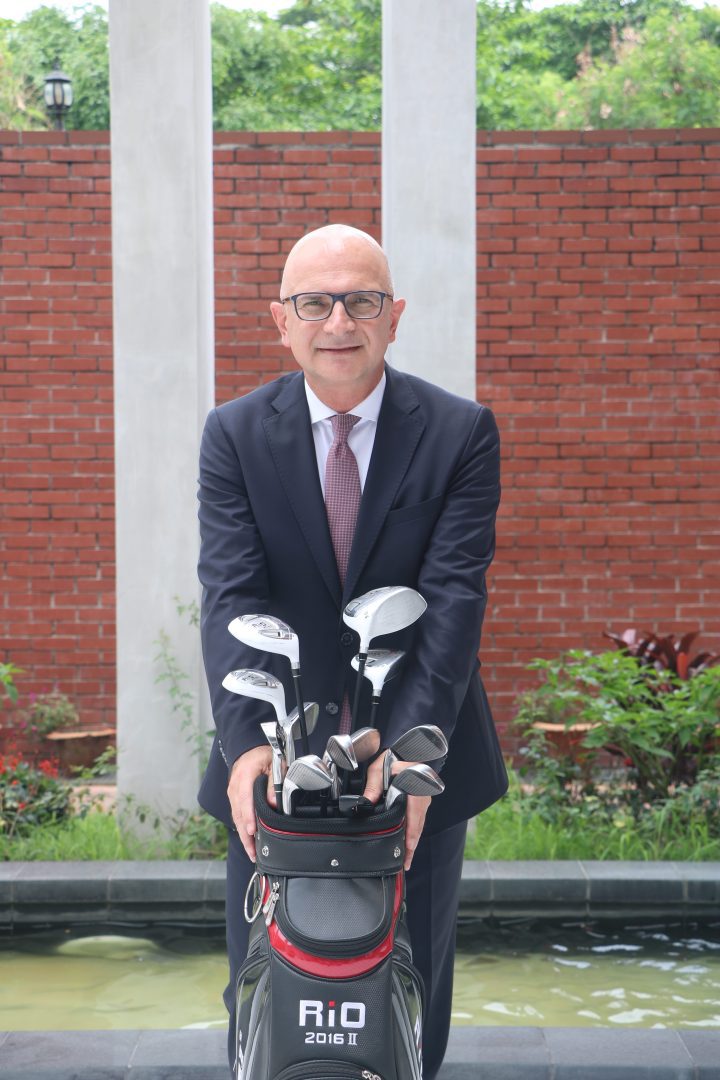 Which one is your favourite golf club?
In Antalya, there is a hotel where I stayed. It's called Regnum Carya Hotel and they have a beautiful golf course, one of the best in Turkey. We organised G20 Summit in that hotel. There are other golf courses in cities like Istanbul, Ankara. When I go back, I will continue playing golf.
Currently you are the president of Tiger Golf Club. What are the club's current activities?
I have been appointed as the president of the Tiger Golf Club. When I started golf, I had become the alternate president together with the Brazilian ambassador Joao Tabajara de Oliveira Junior, who is now leaving. So, I took over the position. It's a big responsibility; an honour and privilege for me. I am going to work hard to make the club beneficial for all the members. We recently held an executive committee meeting under my leadership. The ambassador of Indonesia has become the alternate president. We are soon going to organise a Bangladesh-Turkey friendship tournament in Chattogram by the end of June. In August, we are planning to go to Turkey to play in Antalya.
Any message for TheGolfHouse magazine, which is the first golf magazine of the country?
I follow your magazine. I really enjoy reading the articles and news about golf. It really keeps my interest alive in this sport. I think all your readers are lucky to have a golf magazine in Bangladesh and I hope you have more subscribers in future so that golf becomes more popular in future. Let's hear about your career as a diplomat.
I'm going to complete 30 years in diplomatic service this August. I have served in eight countries, with Bangladesh being the last one. This is my first time as an ambassador. Previously I served mostly in European countries like Italy, Belgium, Austria, Albania, Kosovo, Macedonia. In this part of the world, I have only served in Afghanistan. So, this is my second posting in Asia and first time in South Asia. I'm glad to be here and I'm pleased that Turkey-Bangladesh relations are improving and I'm glad to contribute to this.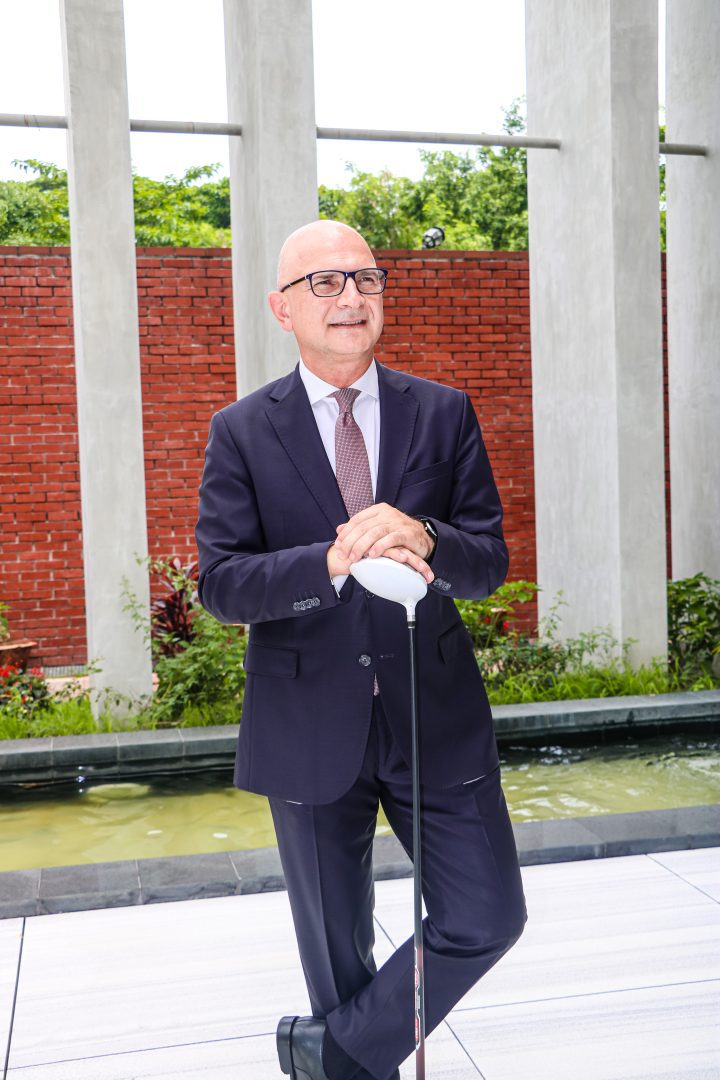 How did you start your career as a diplomat?
I studied international relations in Ankara and then did my Masters on European Union. So, it was logical for me to become a diplomat even though it wasn't my dream to become one. My dream was to become an architect, but life brought me to diplomacy. I'm grateful to my destiny because as a diplomat I travel to many countries and learn about many cultures. As a result, I have become a global citizen. I'm also proud to represent my country, which has been a significant player in global politics. In a word, I'm very lucky to be a Turkish diplomat. Mr. Ambassador, please tell our readers about the relations between your country and Bangladesh about cooperation projects. Bangladesh and Turkey enjoy deep-rooted, long-standing, historical, cultural and religious ties. This provides a very solid foundation for us to work together, to be in solidarity and to cooperate. Since I came two years ago, I have started to focus on bilateral trade, investment and relations. It is pleasing to see our trade has increased from 850 million dollars to more than a billion dollars. This year it's going to be 1.3 billion dollars and despite the fact that we had Covid. So, this is a very promising development. I'm also very pleased to see that a lot of companies in Turkey are interested in investing in Bangladesh. They see the opportunity of the growing economy and development in Bangladesh. I also want to improve people-to-people contact through cultural and economic cooperation. I'm glad to see Turkey has become a popular tourist destination for Bangladeshi people. Medical tourism is also very important. We have very good medical facilities, so a lot of people are going to Turkey for health treatment. Turkey is now one of the top five medical tourism destinations. In the upcoming future, we'll have more bilateral visits. Our foreign minister is planning to visit Bangladesh this July.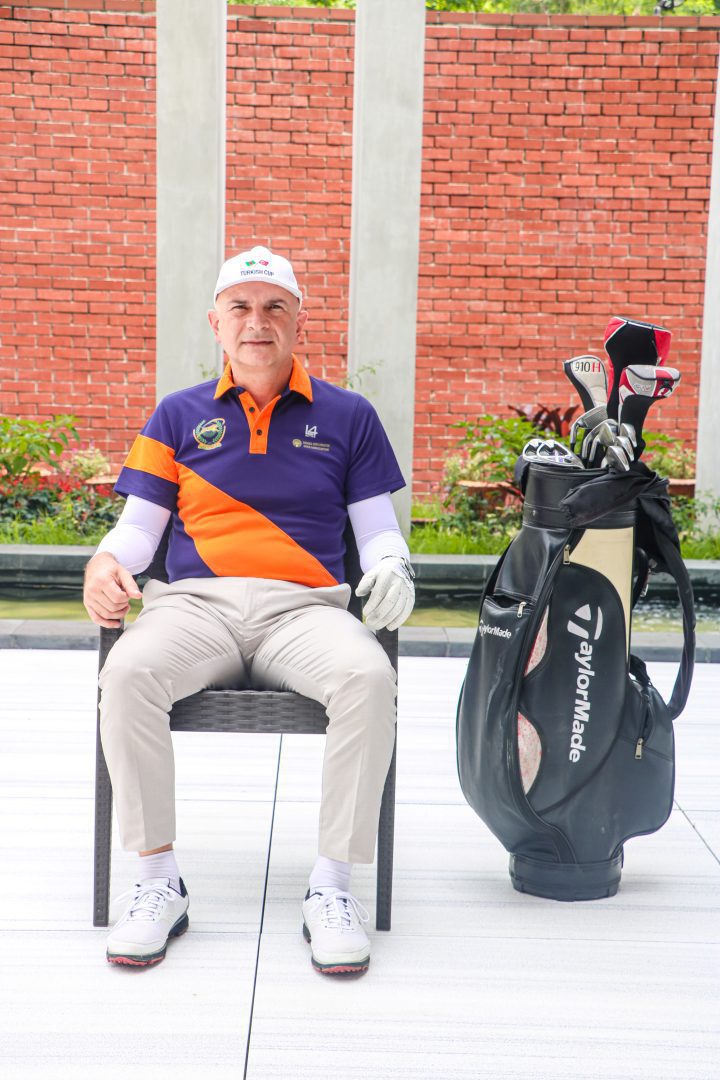 How much are you enjoying your time in Bangladesh?
I'm enjoying very much because I have very good friends. We enjoy in Dhaka but I also go to other cities. I've been to Cox's Bazar, Chattogram, Sylhet, Sundarbans, Jashore, Gazipur and other places. Despite Covid, I travelled a lot and I'm impressed by the beauty of the landscape. Yesterday I was attending an art exhibition where all the artists were depicting the beauty of Bangladesh. It was very impressive.
What would be your message to the youngsters who want to forge a career in foreign service?
I recommend my young brothers and sisters to become diplomats. It is a very rewarding career because it opens up many doors. You can visit many countries. You can educate yourself through your work by working in different environments. You can become a world citizen. Nowadays international relations is very important. So being a diplomat gives you a lot of experience which you can use in different aspects of life. Even if you change your career, you can make use of your experience in other spheres of life.