Amid the good news about the rapid rise in tourism figures over the past few years there hides a small dark cloud. Tourists are increasingly getting their information and making their bookings online, putting at risk the large number of small- and medium-size local tour companies that have sprung up to service the tourism boom.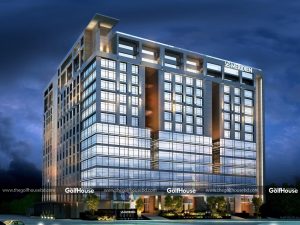 According to some estimates, the internet market could account for 70 percent of the travel and tour market within a few years, pushing local operators to the wall, says Amzad Hossain, managing director of Janata Travels.
"Online marketing has already started to affect our tourism industry. Local operators are losing opportunities," he said.
"We're giving internet training to our tour operators and hiring foreign internet marketing experts. But that won't help the industry countrywide. The industry needs government support to save tour operators," he added.
The India, Malaysia, Thailand, Vietnam and Philippines have faced the same problem, but each has found its own way of dealing with it, he said.
In Thailand, some local tour companies disappeared. "That's why our government should approach the online tourism market with care," Amzad said, adding that the Thai government had acted through the Tourism Authority of Thailand to protect small operators.
In the Philippines, government policy requires hotels to compensate local tour operators if they offer online tour operators a lower rate, he said.
"The Philippine government forced hoteliers to favour local companies over online agents," he said, while Vietnam improved tourism services across the board.
Azmal Hossain is afraid that Bangladesh banks and hotels are not equipped to compete with foreign-based online competition. "We are watching to see how the government will solve this problem as the online market grows."
"We should strongly promote our resources to the rest of the world. It will take some hard work, but the time to start is now," he added.
Khabir Uddin Ahmed, Chairman & Managing Director of Arunima Resort Golf Club, said, "Online booking rates have increased compared to previous years." Would-be tourists surfing the web can easily find online hotel guest reviews and book rooms for themselves.
"We still depend on group packages because the numbers are still higher than for online bookings. That will change as the technology takes effect," he said.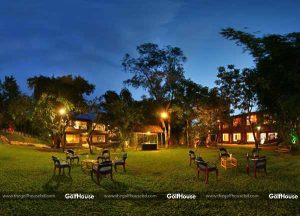 Foreigners can take advantage of good internet connections to make the cheapest bookings online, he said. "Online marketing will eventually benefit local people too," he added, saying local tour companies should make use of online marketing to promote their products and keep up-to-date.
Most Bangladeshi hotels use www.tripadvisor.com, www.agoda.com, www.hotels.com, www.booking.com and www.jovago.net, which are available worldwide in 40 different languages.
www.jovago.net has already opened an office in DOHS Baridhara Dhaka, and they are working with a local tour company to draw up contracts with guesthouses, motels and hotels around the county, said Amzad Hossain. "Until we can improve our services like Vietnam or get the government to favour local companies like the Philippines, the government should offer tax incentives to hotels and airlines to protect our industry," he said.
"Online competition can be dangerous and it's already begun. The time to take precautions is now."