By Nazrul Hosen Ayon
Tourism in the 21st century has become one of the major economic activities throughout the world. However, in Bangladesh, tourism plays a minor role in the economy as it contributes to around 3.02%to the nation's GDP and provides less than 8.07% of the total jobs in the country. Bangladesh is very rich in cultural and natural heritage and has a diverse geography too. However, it still doesn't rank among the top countries for international tourist arrivals and international tourism receipts. Hence, the country needs to expose its full tourism potential to compete with the top performing nations in tourism across the globe. Our government must focus on golf tourism as a niche tourism form that can attract foreign tourists and can also enhance foreign exchange earnings. It will also help in exploring the destinations and potential of golf tourism in Bangladesh.
Tourism in modern times is seen as a catalyst for development as it enhances foreign exchange earnings and also provides direct and indirect employment. Moreover, tourism has a contribution of 10% to the world's GDP. Tourism is also the third largest sector in terms of exports throughout the world after fuels and chemicals. Various developing countries around the globe are looking at tourism as a tool for sustainable economic development whereas in certain countries, it is the major earner of foreign exchange. Tourism plays a minor role in Bangladesh economy as it is still unable to make it a big service industry in the country.

Golf tourism, an alternate tourism form, involves the movement of people away from their usual residence to participate directly or indirectly in golf events or golfing holidays. Golf tourism today is one of the major sectors of tourism industry as it involves high expenditure visitors. This write up will help in understanding the concept of golf tourism and its present status around the world. It will also focus on the current status and future prospects of this tourism form in Bangladesh while highlighting its benefits to the nation's tourism and economy under the topic 'Golf Tourism as an Emerging Niche Tourism form in Bangladesh'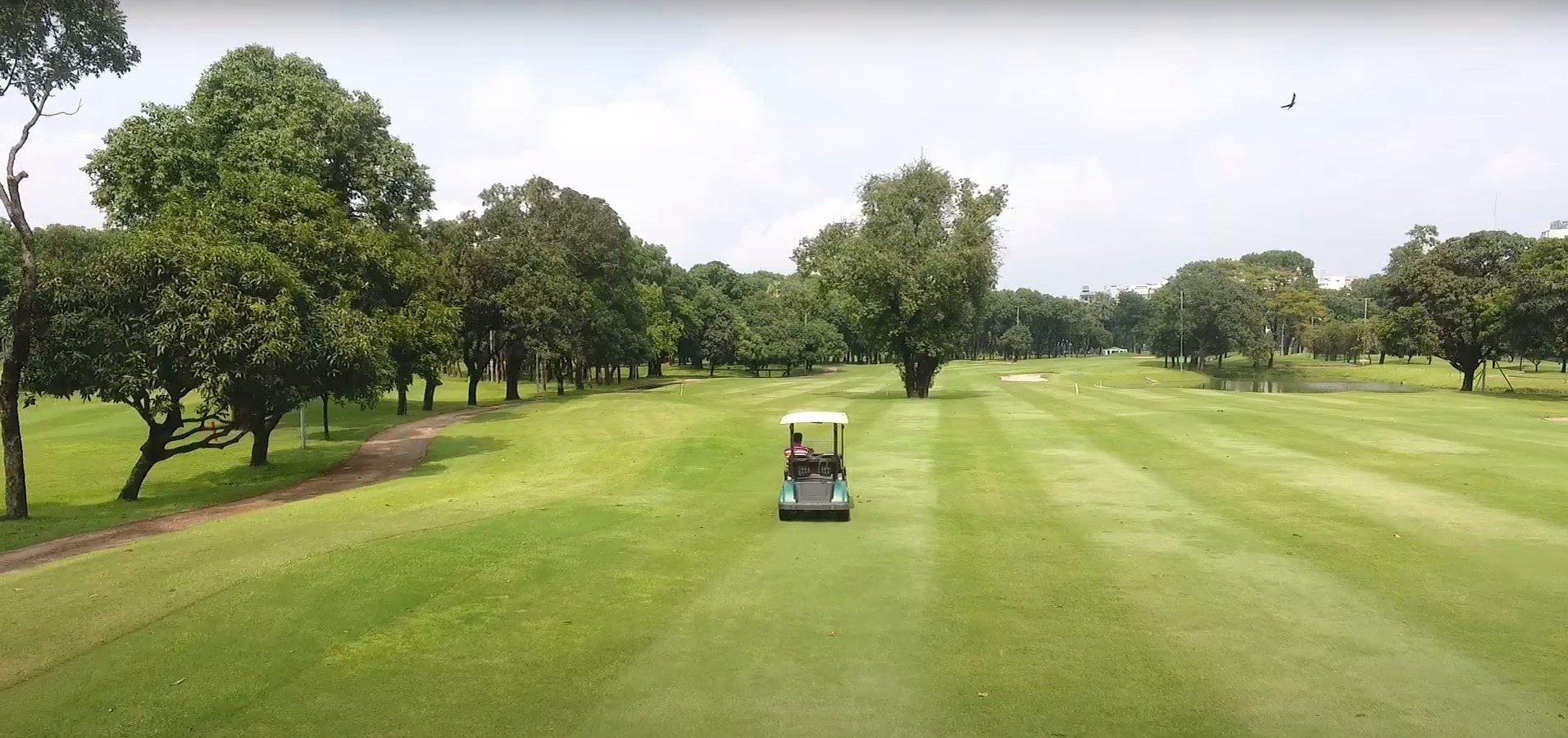 TOURISM IN BANGLADESH:
Bangladesh Parjatan Corporation (BPC), under the Ministry of Civil Aviation and Tourism, plays an important role in the development of tourism in Bangladesh. Historically, Bangladesh has been an attractive destination for various categories of tourists. But at present, its position is not significant in terms of international tourism market. Hence Bangladesh can make tourism one of the largest service industries of the country and the sector can contribute approximately seven percent to Bangladesh's GDP. Around 8 – 10% of total employment in the country can also be provided by tourism.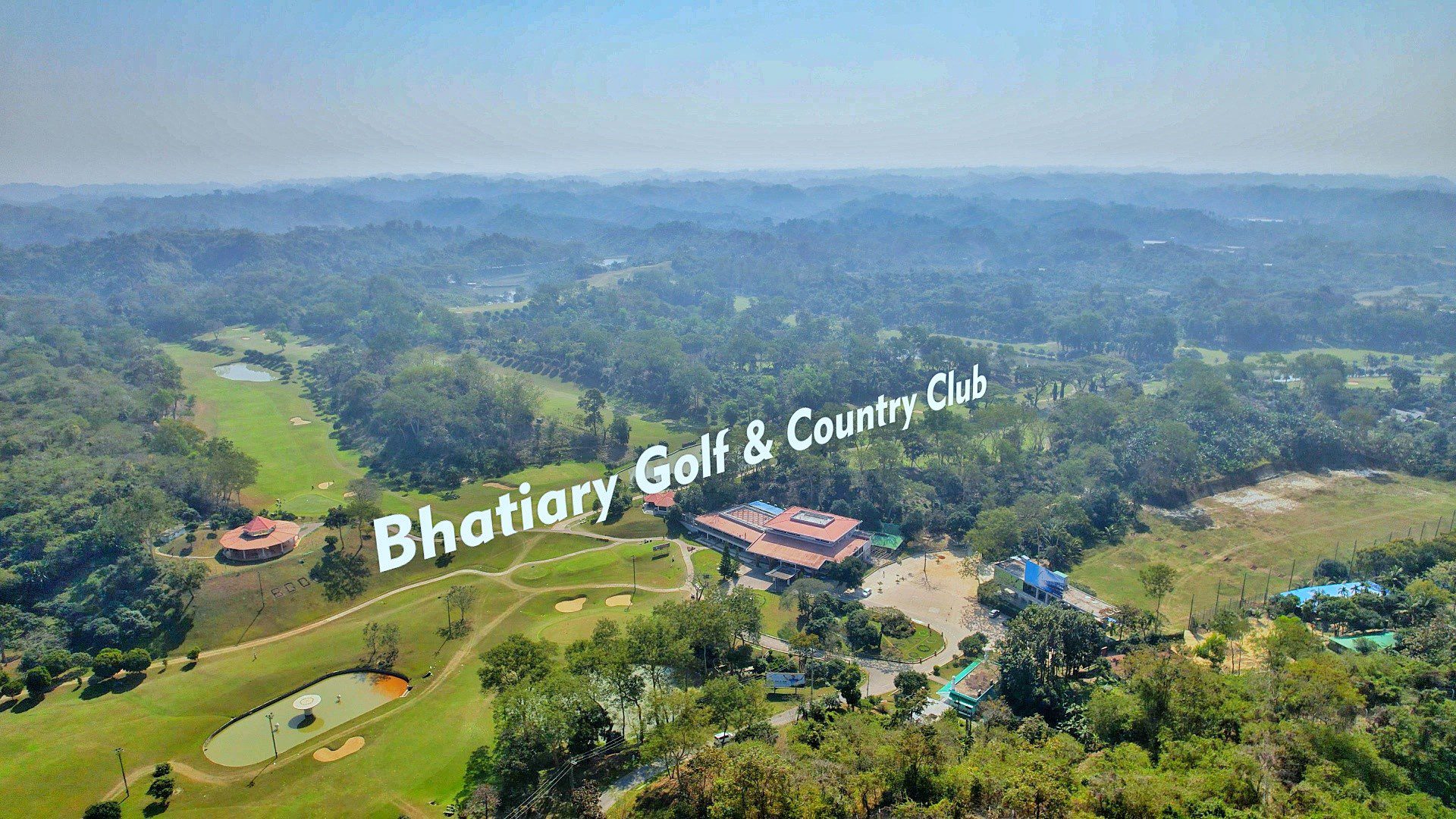 The tourism industry is frequently referenced in Bangladesh as a highly important stakeholder with the potential to provide extensive benefits to the Protected Foreign Reserves. Economic benefit for tourism is seen as a way to reduce the level of dependence of local communities on natural resources. In Bangladesh, there is hardly any in-depth research available on the impacts of tourism on ecosystems and communities. There is also no effective national tourism plan to guide the entrepreneurs and investors. Besides, there is a serious lack of management in this sector at national, regional and local levels. Bangladesh thus requires adopting a strong policy, if it wants to utilize the potentials of tourism in national economic development and societal progress.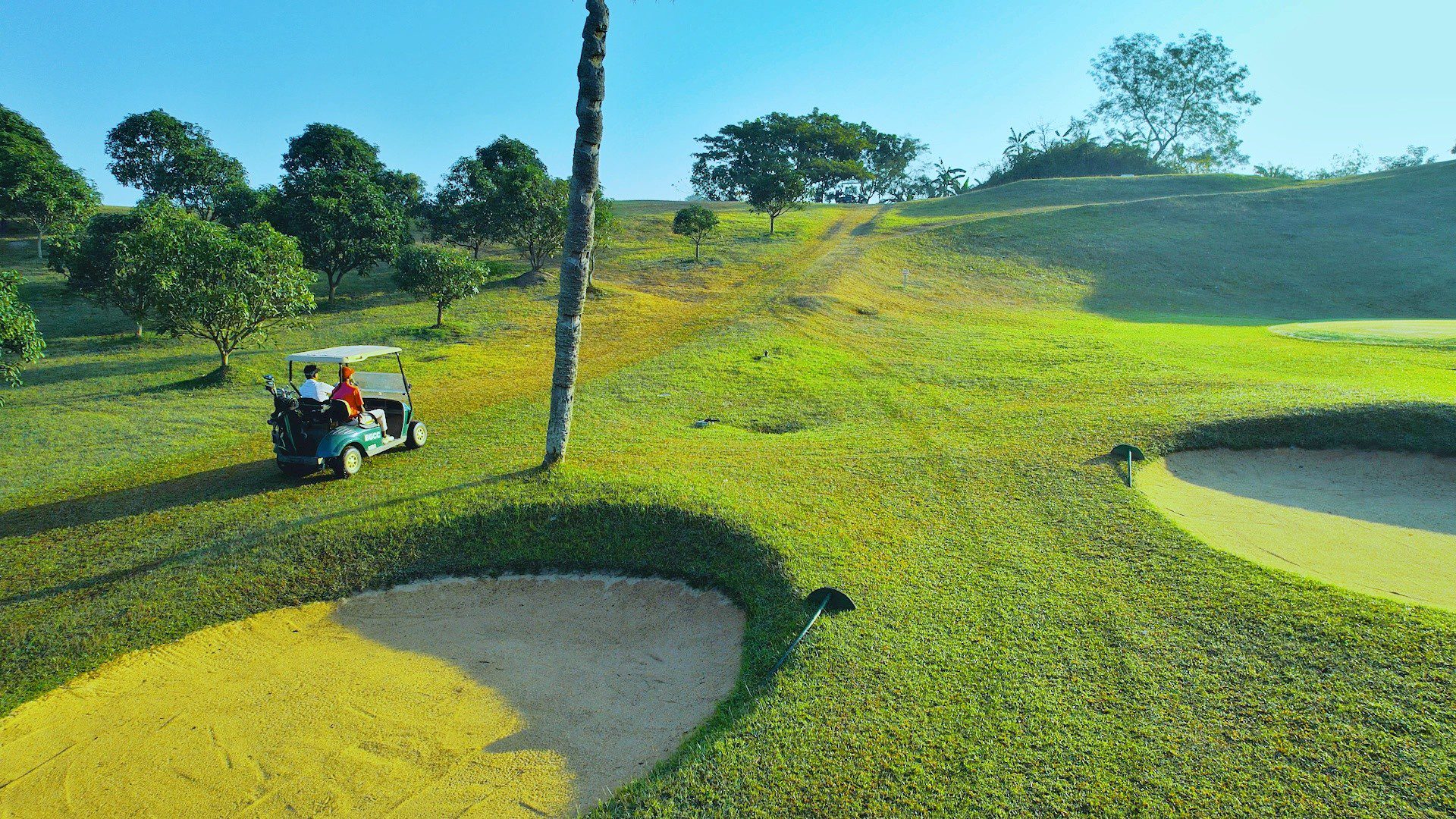 Bangladesh is one of the few countries in the world that has immense diversity in almost every field. This makes Bangladesh a country with vast tourism potential. With world's largest beaches, religious pilgrimages, historical sites, fairs & festivals, wildlife, national parks and forest reserves, a lot of tourism forms are possible in Bangladesh.However, despite having the diversity and potential, Bangladesh doesn't enter the list of top countries in terms of international tourist arrivals and international tourism receipts which is generally dominated by the European and industrialized countries. This indicates that the country needs to identify alternate tourism forms and niche tourism markets that can enhance both international tourist arrivals and international tourism receipts for Bangladesh.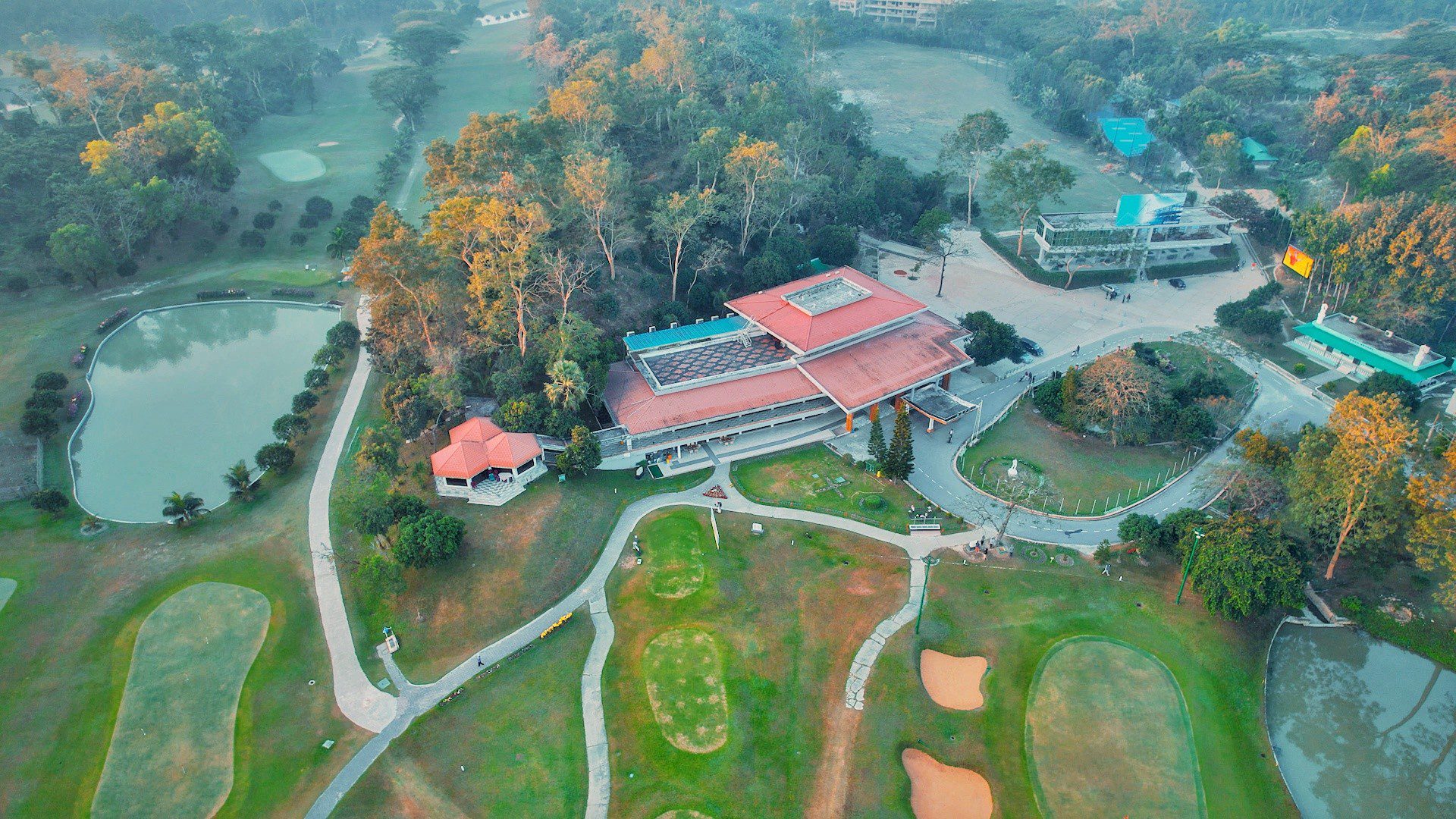 MAJOR TOURIST ATTRACTIONS IN BANGLADESH:
Bangladesh is bestowed with beautiful coasts and beaches, archeological sites, historical and religious places, hills and islands, forests and jungles and attractive countryside with innumerable water bodies and green fields of agriculture. These rich natural and cultural attractions are valuable ingredients for tourism development in Bangladesh.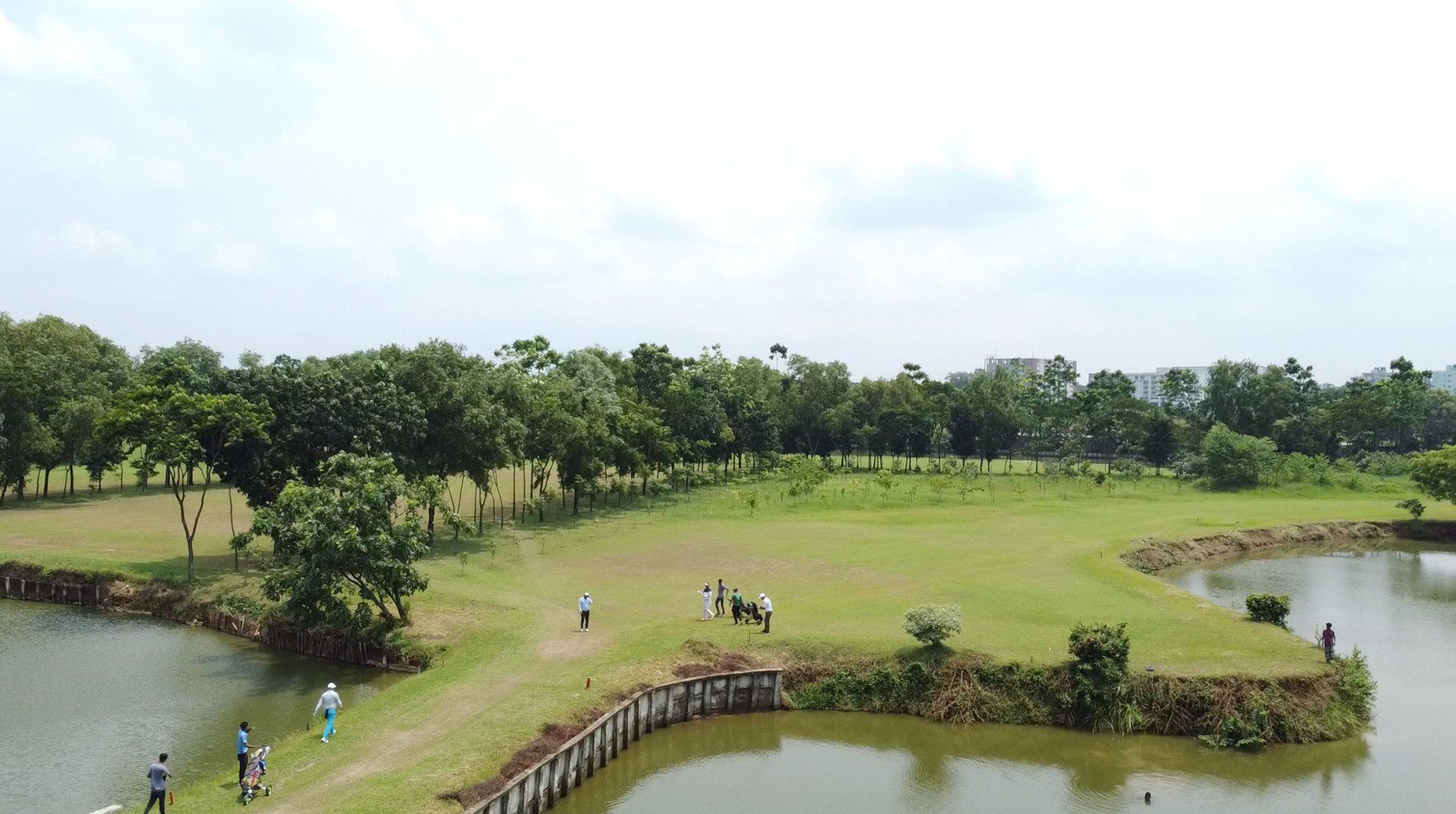 Although there are opportunities of developing tourism attractions and facilities across the country, at present only a handful of tourist spots are available for visits by tourists. These limited facilities are concentrated in some places, like Dhaka, Chittagong and Sylhet Divisions. In Chittagong Division, the sight-seeing facilities are mainly located at Cox's Bazar, Rangamati, Khagrachari and Bandarban districts. Mainamatiin Comilla is an important archaeological site and Lalbagh Fort in Dhaka is a great historic site.
In Sylhet Division, the major tourist attractions are located mainly at Jaflong, Madhabkunda, tea gardens and the shrines of Harzat Shah Jalal and Shah Poran. Some renowned attractions in Rajshahi Division are Kantaji's Temple, Swapnapuri, Ramsagor and Rajbari at Dinajpur, Paharpur at Naogaon, and Mahasthangarhin Bogura.
The Sundarbans, the largest mangrove forest in the world, is located in the southern part of Khulna Division along the Bay of Bengal.
There is no denying the fact that Bangladesh has not made enough efforts to preserve and develop its tourist sites of historical, cultural and environmental interests.
MAJOR GOLF COURSES:
A total of 21 golf courses are spread around Bangladesh with some concentration in the greater Dhakaarea and the greater Chattogramarea.
Five of those are 18-hole courses and 16 are nine-hole courses. The five clubs with 18-hole courses are: (1) Kurmitola Golf Club (KGC) in Dhaka, (2) Savar Golf Club (SGC) in Savar, (3) Mainamati Golf & Country Club in Cumilla (MGCC), (4) Bhatiary Golf & Country Club (BGCC) in Chattogram and (5) KEPZ Golf Course in (KEGC) Anowara/Chattogram. Only the KEGC course has entry restrictions, located in the Korean Export Processing Zone Anowara. KGC, in Dhaka, is the best maintained course in the country and a must-play course in Bangladesh.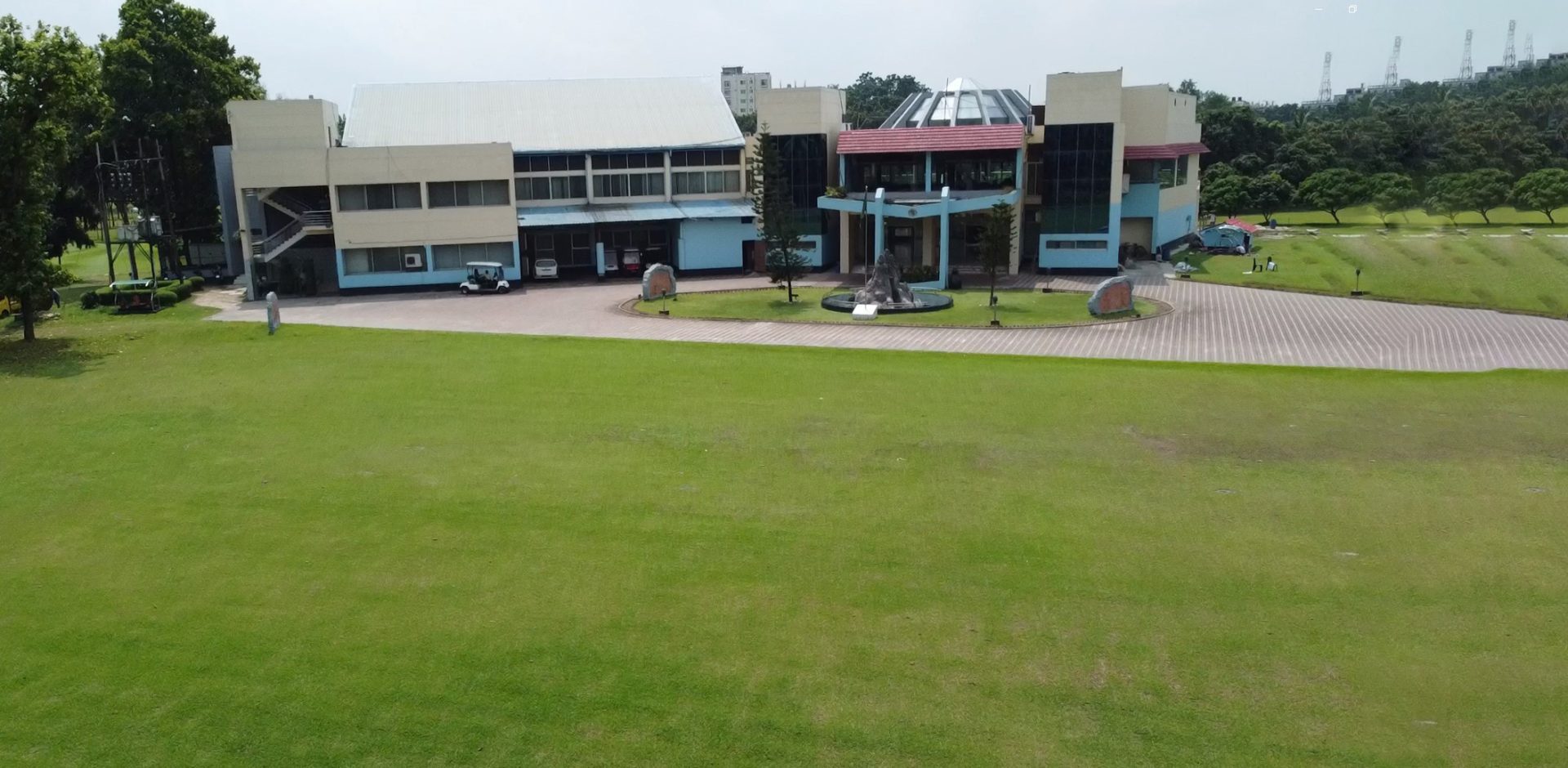 The sixteen 9-hole courses in Bangladesh are: (1) Army Golf Course (AGC) in Dhaka, (2) Ghatail Golf Course (GGC) in Ghatail, (3) Shaheen Golf & Country Club (SGCC) in Patenga, (4) Chengi Golf Course (CGC) in Khagrachari, (5) Rangpur Golf Course (RGC) in Rangpur, (6) Bogra Golf Course (BGC) in Bogra, (7) Jashore Garrison Golf & Country Club (JGCC) in Jashore, (8) Bangladesh Ordnance Factory Golf Course (BOFGC) in Gazipur, (9) Shamsher Nagar Golf Club (SNGC) in Moulvibazar, (10) Golf PaharikaCourse (GPC) in Srimongol Grand Sultan Resort, (11) Arunima Resort Golf Course (ARGC) in Narail, (12) Naval Academy Golf Course (NAGC) in Patenga, (13) Jahanabad Golf Course (JGC) in Khulna, (14) a privately-held executive-style course in Jirabo, Savar, (15) Golf & Country Club of Cox's Bazar and (16) upcoming Jolshiri Golf Club, JolshiriAbashon, RupganjUpazila, Narayanganj.
The best maintained nine-hole course in the country is AGC in Dhaka which is also perhaps the busiest in Bangladesh, in terms of number of golfers served per day.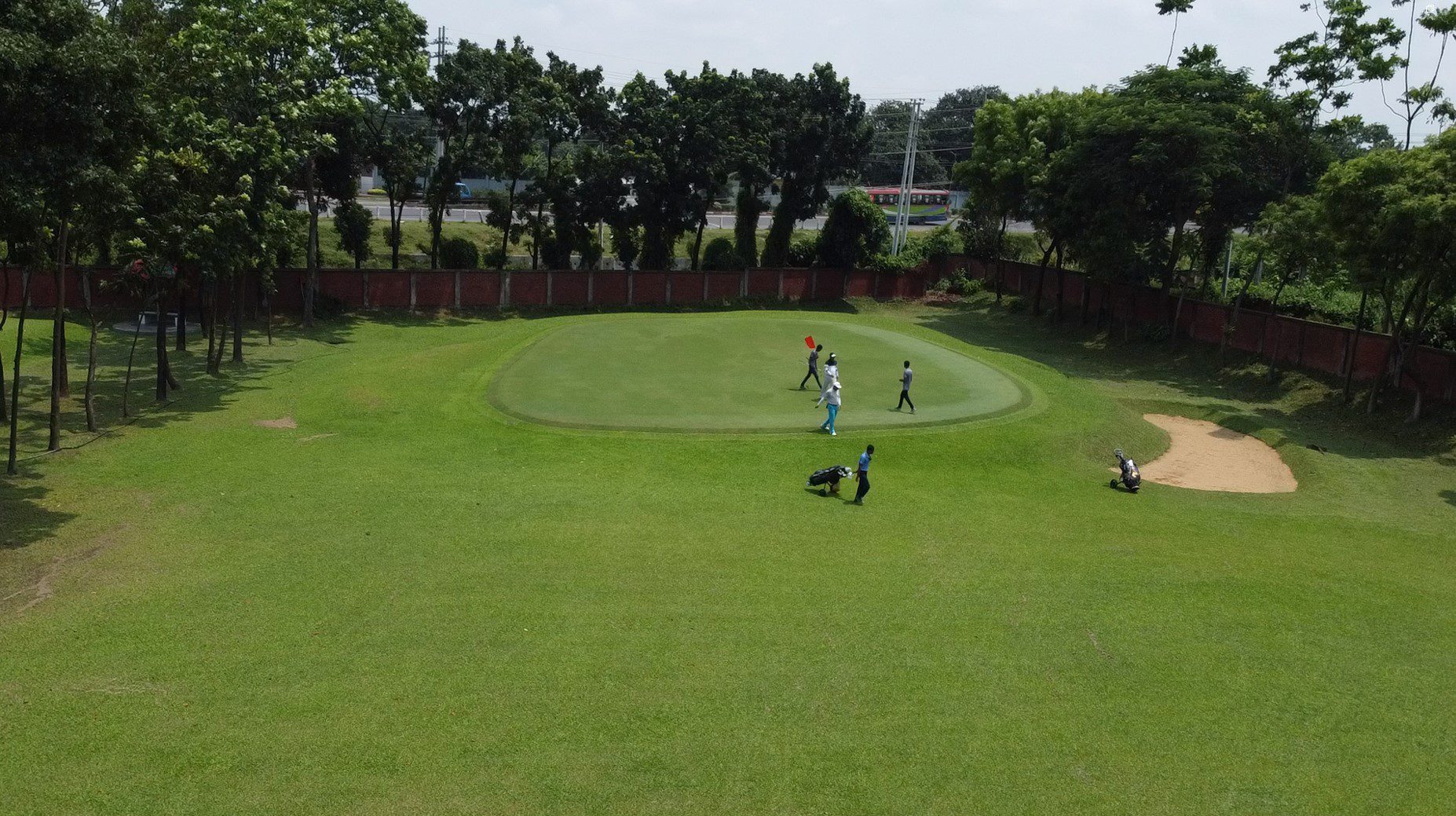 The nine-hole courses in Bangladesh can be divided into the following four categories.
Category 1: AGC in Dhaka, GGC in Ghatail, JGCC in Jessore and CGC in Khagrachari.
Category 2: BGC in Bogra, SGCC in Patenga, RGC in Rangpur.
Category 3: BOFGC in Gazipur, SNGC in Moulvibazar, ARGC in Narail and GPC in Srimongol.
Category 4: NAGC in Patenga, JGC in Khulna and a privately-held course in Jirabo.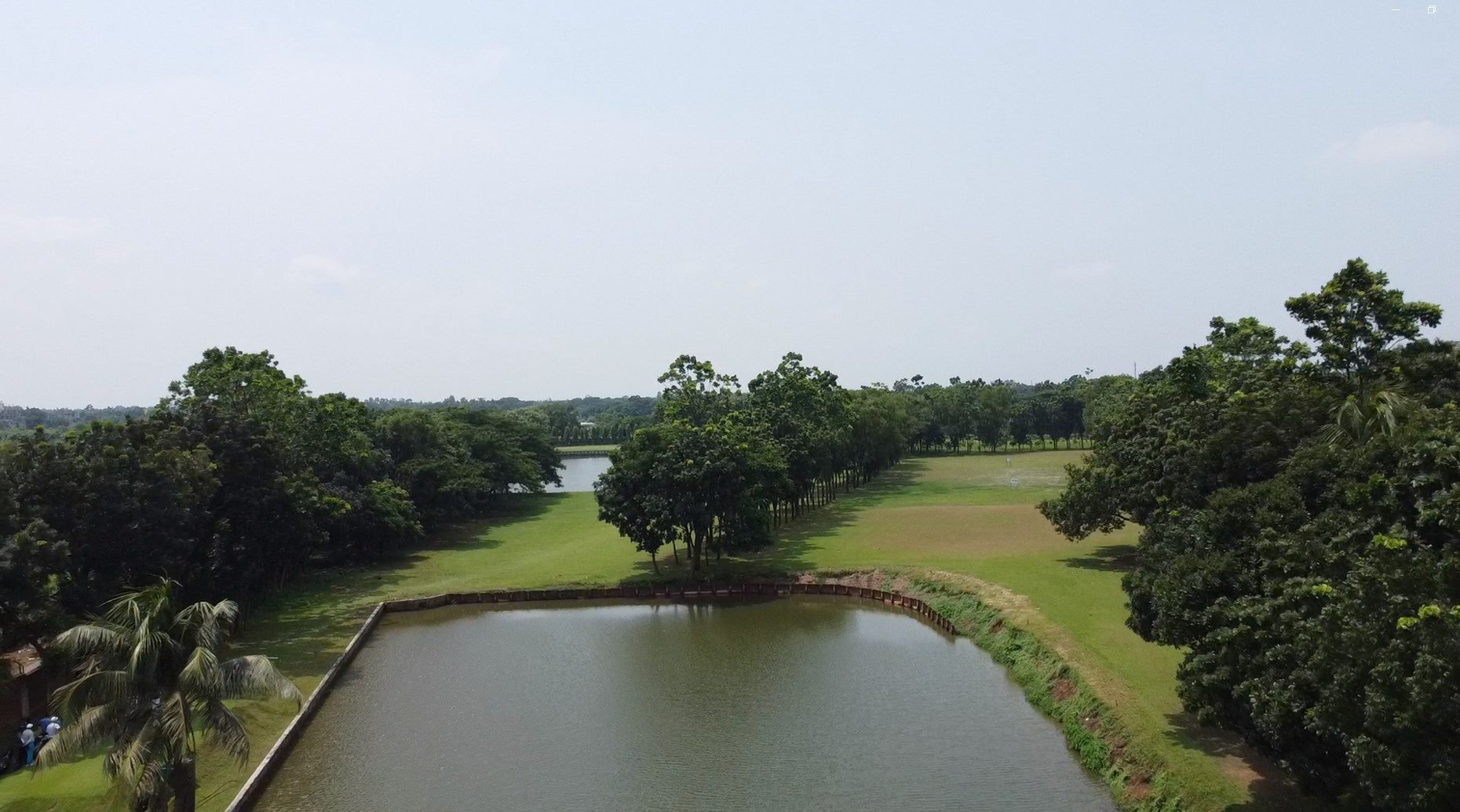 GOLF TOURISM AS AN ALTERNATE TOURISM FORM:
Alternate tourism is defined as a tourism form which is in harmony with nature, social values and the values of local people; allows positive relationship of both visitors and local people; and enables them to share their experiences. Alternate tourism forms can attract a variety of tourists while minimising the negative effects of mass tourism. One of the emerging forms of alternate tourism is sports tourism that attracts high yield tourists. Sports tourism has recently become a hot topic among the researchers.
However, people are travelling to participate in sports since ancient times. There are records that show people traveling to participate and watch ancient Olympic Games. In recent times, several countries and destinations throughout the world have started updating their sports infrastructure to get a chance to host elite sporting events and to attract sports tourists from all over the world.
One of the very famous and big business sports these days is golf. This sport attracts millions of travellers around the world generating more than $20 billion every year. Golf tourism is a sub-category of sports tourism which is among the fastest evolving types of tourism. It is a form of tourism in which people travel to places outside their usual residence to participate in or observe golf sport competitions; or travel to visit a golf tourism attraction. Generally, golf tourists are of three types;
Who travel principally to participate in or play golf
Ones that travel principally for purposes like business or leisure but indulge themselves in playing golf as a secondary activity.
Those who travel as spectators to witness elite golf tournaments or visit golf attractions
GOLF TOURISM AROUND THE WORLD:
The modern game of golf originated in Scotland in the 17th century. Scotland's 'Royal and Ancient Golf Club', established in 1754, is considered as one of the most famous and amongst the oldest golf clubs in the world. There are more than 32,000 golf courses in the world spread in over 140 countries.
More than 50% of these golf courses are in the United States of America while Europe has approximately 6000 golf courses. In the present scenario, elite golf tournaments attract a lot of tourists from all over the world. Golf tourism today is one of the major sectors of the tourism industry as it involves high expenditure visitors. Golf tourists on an average spend more than any other tourists. Other than this, golf tourism plays an important role in positioning a destination, helps in upgrading host destination infrastructure, provides employment opportunities and also compensates for the conventional tourism seasonality. Because of all these, the major tourism destinations and countries in the world are including golf in their tourism plans and are also upgrading the infrastructure for this sport. One country that has promoted golf tourism and benefitted the most is Thailand. For the last two to three decades, the country has developed its golf infrastructure and is also promoting affordable golfing which is why it is one of the most famous golf holiday destinations in the world. Several developing African and Asian countries like Kenya, Malaysia, South Africa, India and UAE are also trying to enter the list of top golf destinations. This shows that golf tourism is growing and expanding its reach throughout the world. In the current scenario, golf tourists also want to travel to places outside their country of origin.
TARGET MARKET AND CLIENTELE FOR GOLF TOURISM:
Golf is a sport that is growing at a very rapid pace throughout the world. A lot of professionals and amateurs travel every year to participate in golf competitions or to indulge themselves in golfing holidays. The estimated international golf market comprises more than 60 million golfers. Of all these travelers, around half are in the United States, nearly 6 million in Europe, close to 15 million in Japan and approximately 6 million in Canada. Among all these, Canada has the maximum golf participation rate which is around two times compared to that of the U.S. Just like the international golf market, golf spending is also dominated by U.S. golfers as golf accounts for around $70 billion of economic activity.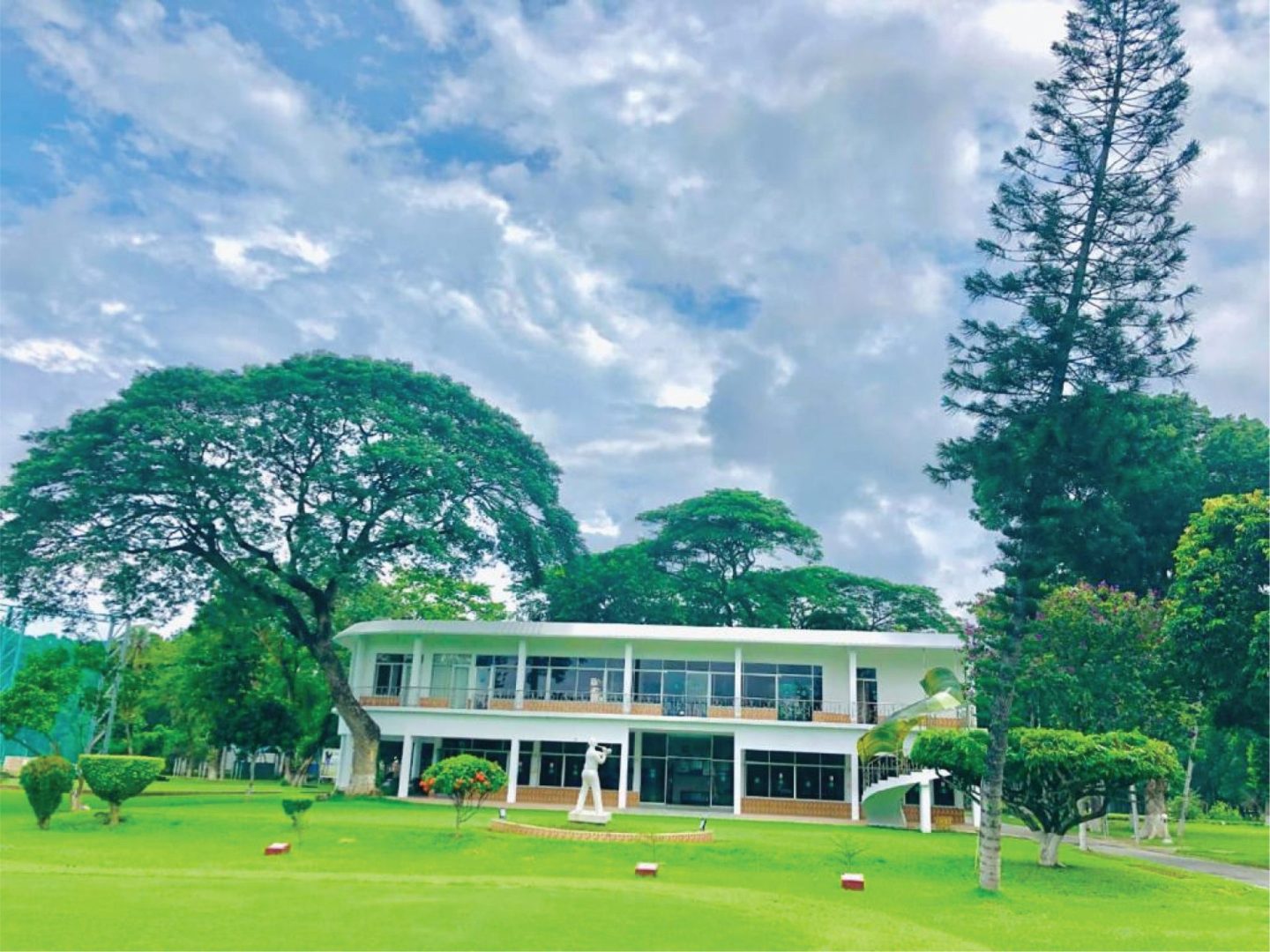 Moreover, U.S. golfers spend around $30 billion every year on golf travel and most (75%) of this goes to tourism & hospitality sector i.e. transportation, accommodation and food & beverage. It is also noticed that golfers who play more than 25 rounds are only 23% of all golfers in the U.S., but these golfers contribute more than 60% of total golf spending in the U.S. South Carolina, North Carolina, Florida, California and Arizona are the famous golfing destinations in the U.S.
Like golf participation rate, Canada also leads the golfer spending per capita as they spend around $15 billion annually on golfing activities. This shows that there is quite a significant niche golf tourism market that is growing rapidly which provides enormous opportunities to various destinations and the tourism industry across the globe to generate high revenues. Furthermore, a research shows that most of the golf tourists are male (more than 75%) and around maximum (90%) golfers have annual income higher than $50,000. Majority of the golf travelers (around 65%) are 35 years of age or more. More than 80% of the golfers are also of the view that they will return to their golf destination after one year or later. Golfers travel for both golf experience and other reasons. Hence, there is market for both these travellers.
OPPORTUNITY OF GOLF TOURISM IN BANGLADESH:
In Bangladesh golf as a sport was introduced by the British in 1956. Bangladesh has a number of beautiful 18-hole and 9-hole golf courses, and some of these courses compare very well with the featured courses in some of the heavily promoted golf-tourist markets.
Bashundhara Bangladesh Open, Bangladesh's first Asian Tour golf tournament was organised by The Bangladesh Golf Federation at Kurmitola Golf Club in 2015. Golf as a sport has grown a lot in Bangladesh since then. Bangladesh now hosts 'Bangabandu Bangladesh Open' which is one of the leading golf tournaments in south Asia along with a number of international amateur golf tournaments. Bangladesh is a country that has great diversity and the same can be seen in its golf courses which are all unique in their topography, history, challenges and pleasures. Other than the famous historic golf courses like Kurmitola Golf Club, Bhatiary Golf & Country Club; the country can boast the Golf & Country Club of Cox's Bazar which is near the world's longest natural unbroken sea beach.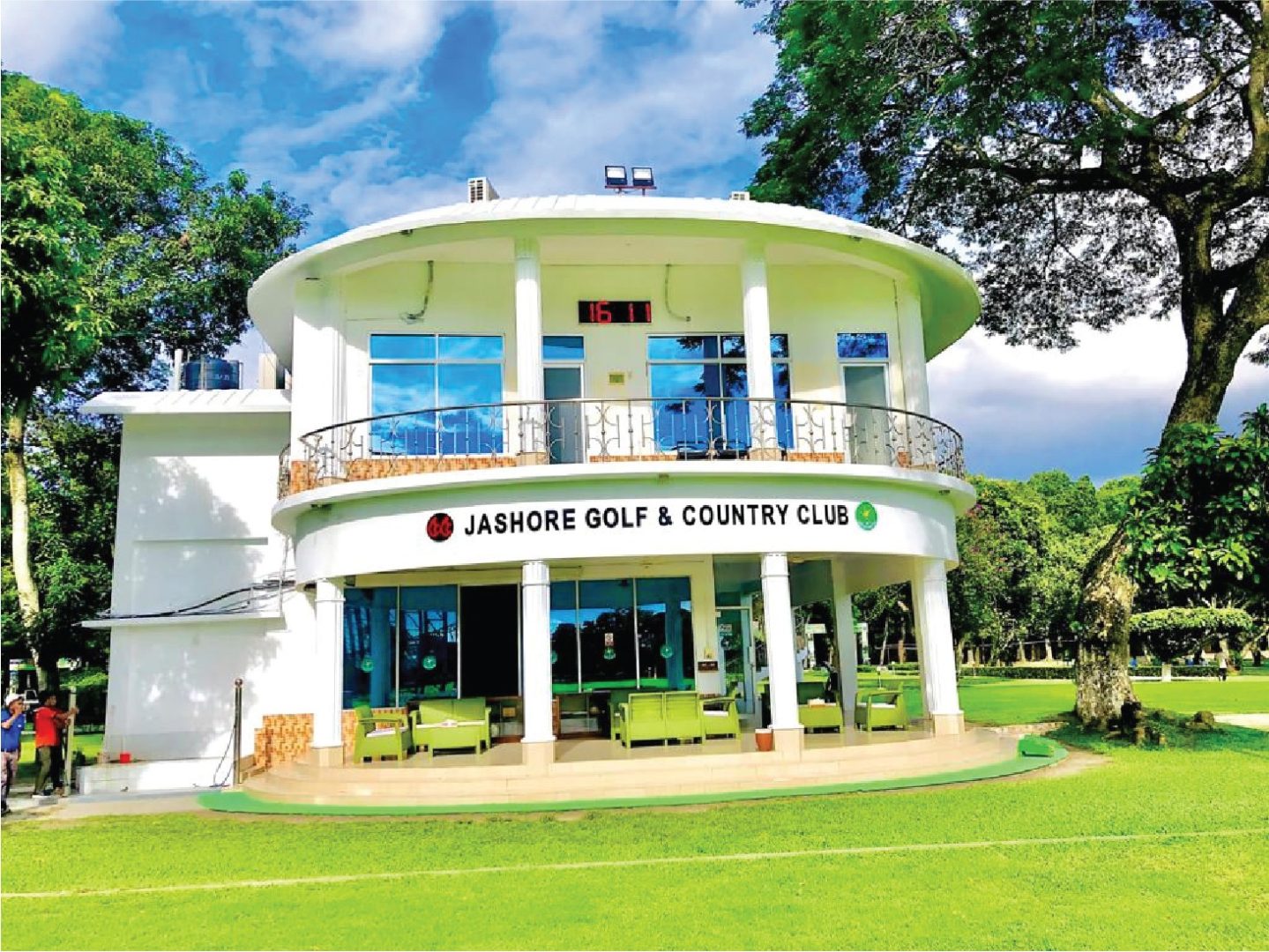 In Bangladesh, there are golf courses surrounded by mountains & trees, beaches, deserts, and tree plantation. Bangladesh can be a famous tourist destination for its history, rich culture and diverse geography. However, with golf expanding its reach throughout the world and becoming an emerging tourism form with high financial benefits, Bangladesh Golf Federation is also promoting its golf offerings to attract the high yield golf tourists from across the world. The country is coming up with a number of new golf courses throughout its length and breadth which has pushed golf to be one of the upcoming sports in Bangladesh. Ministry of Civil Aviation and Tourismcan recognise the potential of golf tourism and provide financial support for the development of golf tourism in the country.
Bangladesh now has a number of golf courses of International standard which host some major professional golf tournaments and these events already attract some international and domestic tourists. It is expected that international golf tourists will keep on growing at a rapid pace for the next few years which makes it necessary for Bangladesh to offer the right product to meet the demands of such tourists. Hence, the country needs to add certain more international standard golf facilities, courses and elite golf events to its existing golf portfolio if it wants to benefit most from golf tourism.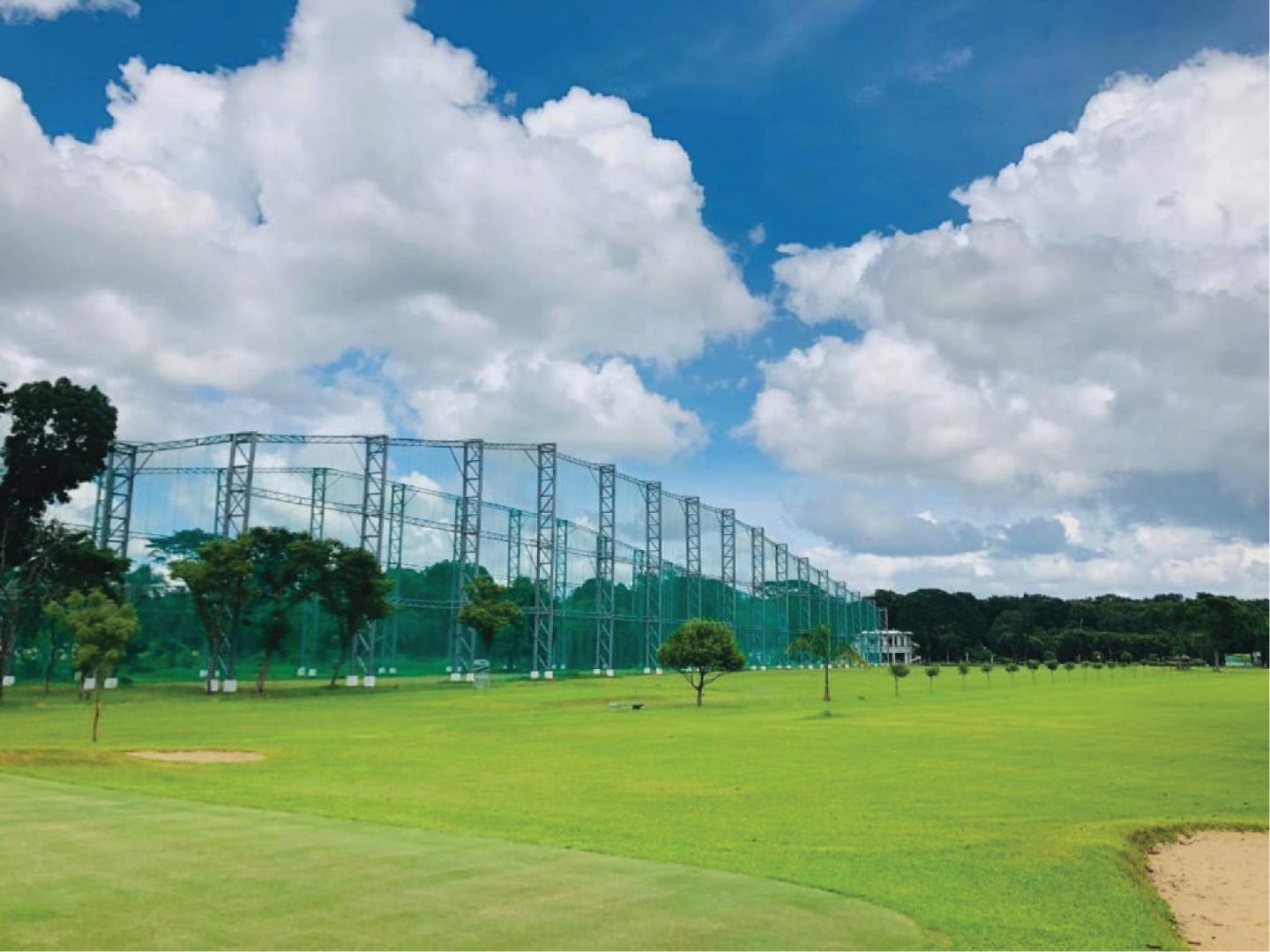 BENEFITS OF GOLF TOURISM TO BANGLADESH:
Some independent international studies on golf suggest that more than half of all golf tourists prefer to take two or more holidays for the purpose of golfing. It also suggests that golf tourists on an average spend 33% more than other tourists. Moreover, around 80% of these tourists are willing to travel to new golf tourism destinations. Hence there are enormous opportunities for golf tourism in future which Bangladesh needs to focus on as it can benefit a lot from this alternate tourism form. The benefits that golf tourism can offer to Bangladesh are as follows:
Developing golf tourism in Bangladesh can provide the international golf tourists some new destinations to travel to. At the same time, it will also help Bangladesh attract a different travel market which includes both domestic and international tourists. This way the country can increase its international tourist arrivals.
It has been discussed before that golf tourists are almost the most flamboyant tourists. Hence, golf tourism can provide Bangladesh tourism an opportunity to expand its international tourism receipts by attracting such tourists.
Golf tourism can also enhance the foreign exchange earnings of Bangladesh which will ultimately boost the economy and the GDP of the country.
This tourism form can provide economic opportunities to the locals of any particular destination. It can provide jobs and entrepreneurship opportunities to various people throughout the country. It can help in promoting new destinations as tourism attractions.
It can also provide training opportunities to the people of Bangladesh (particularly locals) which will uplift the standards of the game in the country. This can also increase the participation of Bangladeshis in major golf tournaments while providing them with a chance to win big in such elite events.
Golf tourism is often criticised for its environmental and ethical issues. This is the case because international standard golf courses are generally spread over large areas which are often arranged by cutting forests or displacing local inhabitants or by converting agriculture lands to golf courses. Hence if golf tourism is developed further in Bangladesh, it must be done in a sustainable manner while not disturbing any local habitat.
Golf offerings of the country must be marketed and promoted efficiently in the markets that lead the golf travellers both in terms of numbers and in terms of spending. U.S., Canada, Japan, Britain, Portugal and Spain are the major countries where Bangladesh should market its golf tourism products. Also they must focus on males above 35 years of age with high annual incomes.
Golf tourism must be developed in destinations that have unexplored hidden tourism potential. This will help in offering new destinations to the global tourists. It is reasonable to conclude that the prospect of golf tourism in Bangladesh is positive and a very significant economic benefits can be derived from golf and golf tourism. The success of golf tourism depends, however, on the cooperation of various players involved in the sector. Finally, It is hoped that Bangladesh will quickly move forward to exploit the potentials of golf tourism in favor of its national development.