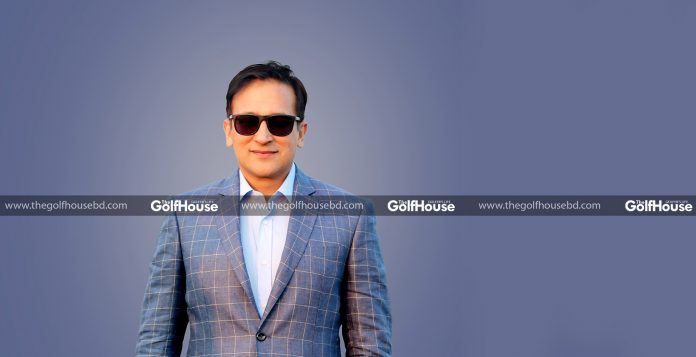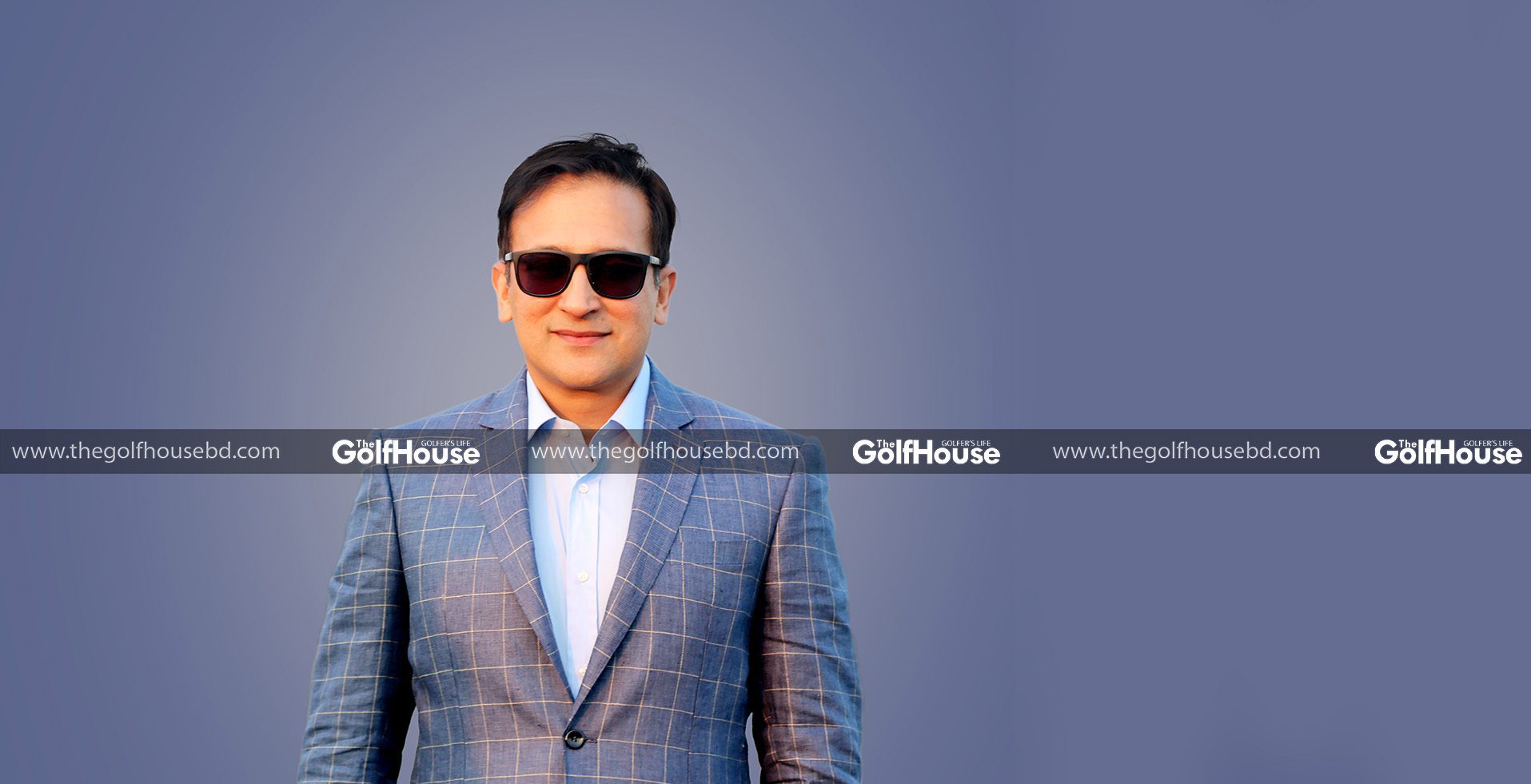 It takes quite a bit of effort to sustain and continue a family business, but it takes a whole lot of dynamism and dedication to turn that business into something of a benchmark in the industry. Mahboob Rahman, a US-educated business icon, is doing just that. He is not only is a successful businessman, but also someone who promotes entertainment, hospitality, travelling, outdoor sports and fitness. Here he discusses his the current scenario of hospitality industry in Bangladesh, the future plans regarding expansion of his family hotels in Cox's Bazar and his association with golf.
How did you and Sayeman beach resort get associated with the Cox's Bazar Golf & Country Club?
When I heard that there was going to be a cantonment in Ramu, Cox's Bazar, I met major general Hasan. He told me that he was passionate about two things: golf and horse-riding. He said he was planning to set up a golf club, so we started talking about it. I became one of the founder-members, and I also made Sayeman Beach Resort a corporate member as well.
What was the idea behind the corporate membership of your hotel?
I thought the corporate golf club membership could be a great addition to my hotel. I also helped them raise funds from other members. I understand it has taken a bit of time as they had limited budget and the terrain is really very difficult. However, one thing they really did well was to bring an internationally renowned designer. I think that's how the Cox's Bazar Golf Club will be different from other golf clubs in Bangladesh. For people from places like Japan and Korea who play golf religiously, it matters a lot as to who is the designer and what kind of terrain it has. They can fly straight to Cox's Bazar and play at this golf course. I'm really glad to be associated with this golf club.
Are you a golfer yourself or just a golf lover?
I'm a golf lover. I used to play golf 25 years back. I haven't had time to play golf in recent times, but now since this is done, I'm going to start practising. Once I get comfortable, I'm going to play the nine-hole.
What is your impression about golf in Bangladesh?
I think golf can be a great thing. I've heard great stories, even today I've heard there are six girls who came from slums and ultimately became good golfers. The potential is good. Even in Cox's Bazar I see young boys and girls surfing and some of them have become good surfers. So we have potential to go international. It needs to be nurtured; they need to practise and play more tournaments. As a tourism potential, the potential is huge. And as a sport, I think we can create more international golfers.
As a tourism entrepreneur, what are the challenges in Bangladesh?
I think the biggest challenge is policy. Government needs to relax a lot of policies. For example tourists do want to go to destinations like Thailand, Malaysia, etc. The reason they go there is there are not so much restriction and communication is good. The policies are formulated in accordance with what tourists want. For example, tourists like clubs and pubs, they need entertainment. All these things have to be more relaxed. Dubai, Malaysia, Indonesia are all Muslim countries, yet if any tourist wants to go to the bar, he can at least have an affordable drink. These things have to be relaxed a little bit here. At the same time, overall security has to be very good. On top of that there needs to be a masterplan. We cannot have hotels popping up everywhere.  There needs to be a masterplan to ensure we don't ruin our natural beauty in order to draw the very special kind of tourists.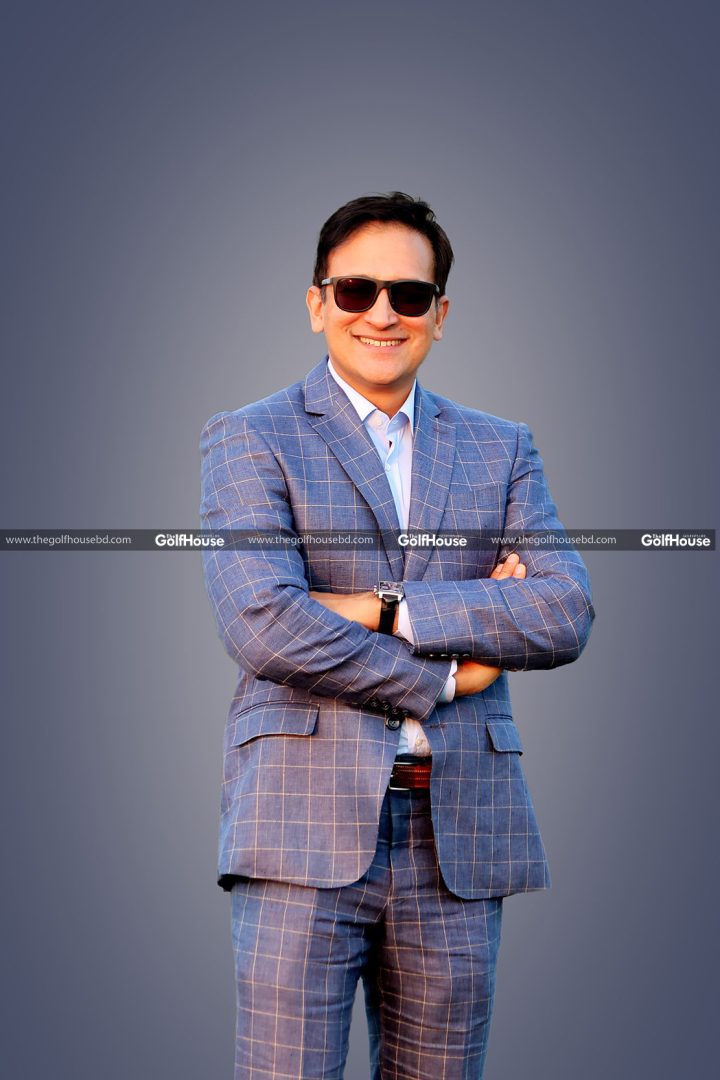 How are your ventures contributing to the industry?
My grandfather started the first hotel in Cox's Bazar 55 years ago. It was a very humble 10-room hotel, which my father later on turned into a 75-room resort with the first swimming pool in Cox's Bazar. So we are the pioneers to bring hotels in Cox's Bazar. The new hotel that we have, Sayeman Beach Resort, is a 240-room hotel next to the sea beach. We have infinity pool. I'm going to add three-screen multiplex theatre, bowling alleys, and other entertainment stuff just next to the resort. In that way we are contributing to tourism as well as entertainment. In Bangladesh, we are the pioneers of star cineplex, with multiplex cinema theatre. And I'm going to bring that to Cox's Bazar as well. Furthermore, we are making exclusive villas where people can have more luxury away from the mass crowd. We have huge land in Inani where we will build those villas. We are also turning the old Sayeman into a colonial style building where you will have a nostalgic feeling.
Your message to those who are coming into tourism industry?
People who are coming into this industry are unfortunately taking it as a vanity project, but it should not be so. If you want to be in hospitality, you have to have the passion and the hospitality mentality. You have to have a customer-service oriented mindset. If you come from a different discipline and start a hotel for the sake of it, you are going to give a bad image to the industry.
What is the secret to the success of your companies?
We care a lot about our employees. We make them happy and they make our guests happy. We continuously train them. It's not about great location or the amenities we have, but number one thing is the customer service.
Any message to the young generation?
The young people who want to come into the hospitality industry should take proper training. Unfortunately there aren't any good training centres in Bangladesh. So if they can get proper training in Sri Lanka or Switzerland, only then they should come to this sector understanding well what it is about.