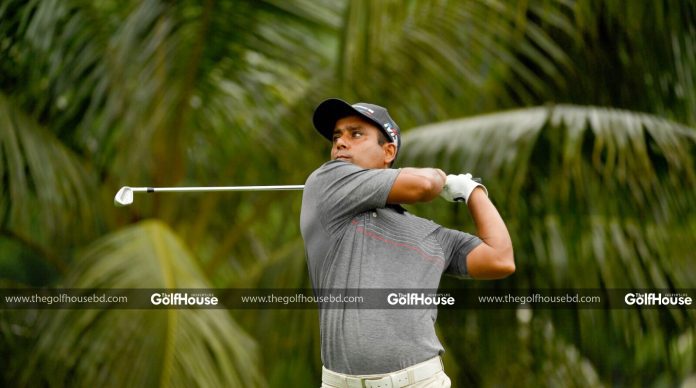 Bangladesh's professional golfer Shakhawat Hossain Sohel narrowly missed out on a maiden Asian Development Tour victory after losing against Josh Salah of the United States in tibreaker of the PGM Northport Championship in Malaysia on July 28.
Salah and Shakhawat were tied on 13-under-par 275 at the end of regulation play at the US$58,000 event, which was hosted by Glenmarie Golf and Country Club.
The 27-year-old Salah, who carded a bogey-free six-under-par 66, had a great chance to win at the first play-off hole, but his ball narrowly lipped out. He also missed another opportunity from six feet at the second extra hole.
……………………………………………………………………………………………………………….
……………………………………………………………………………………………………………….
The play-off was moved from the 18th hole to the 17th hole and that was where Salah managed to edge ahead of Sohel. The Bangladeshi drove it into the right hazard and was not able to get up-and-down, while Salah parred the hole for his second win on the ADT.
The PGM Northport Championship is the 10th leg on the ADT's 2018 schedule. The leading seven players on the ADT Order of Merit at the end of the season will earn playing rights on the Asian Tour for the 2019 season.
Despite finishing second, Sohel pocketed a paycheque of $6,404, lifting himself up to 12th position on the Order of Merit.