The Mazda3, also known as the Mazda Axela in Japan is a combination of power and performance. It falls in the compact car segment. Manufactured in Japan by Mazda, it was introduced in 2003 as a 2004 model, replacing the Protege in the C-segment. A performance-oriented version of the Mazda3 was marketed as the Axela in Japan. Now that Mazda has come out with its predecessor, join us as we take a look into the new 2021 Mazda 3.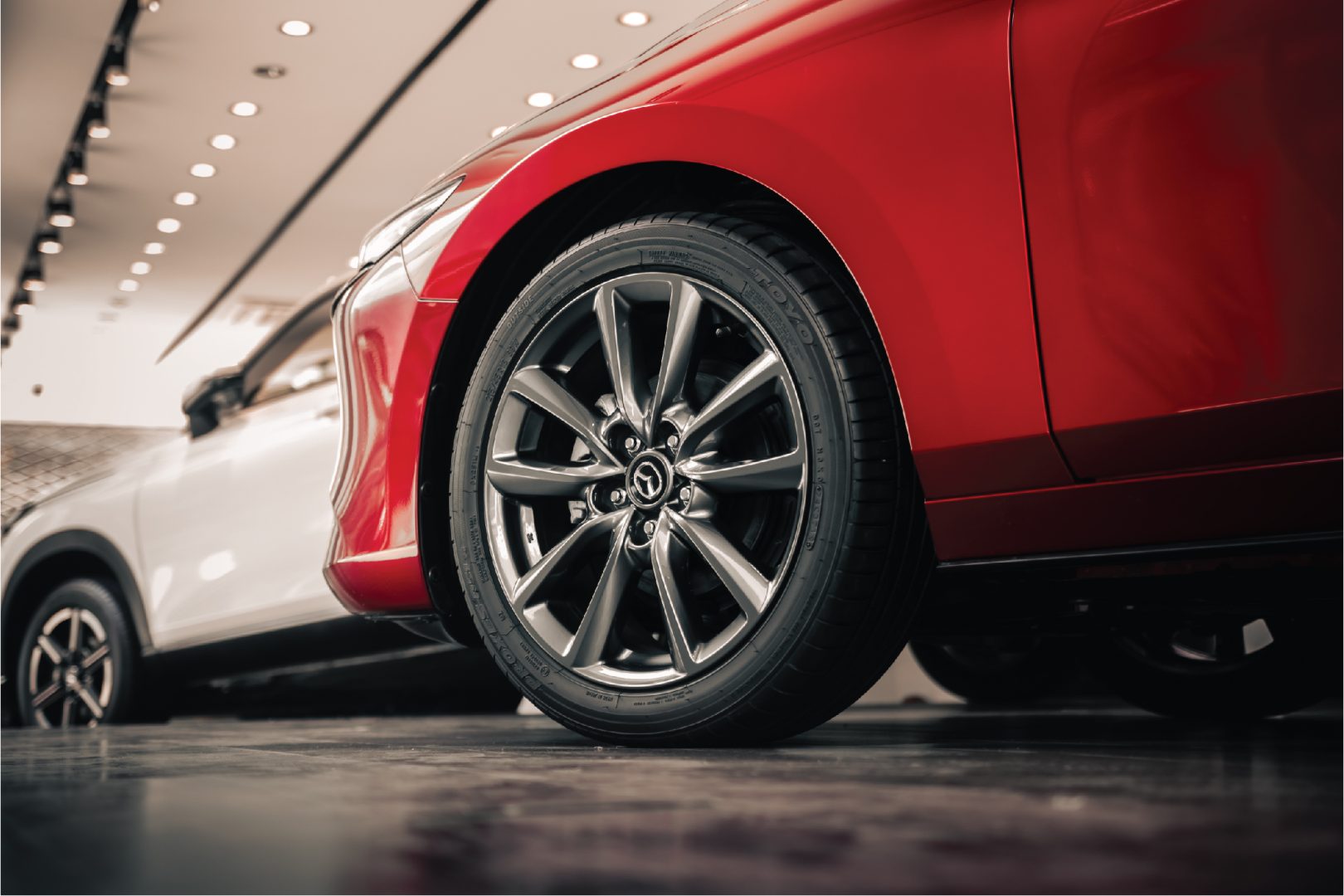 EXTERIOR
One thing we'll certainly say about the 2021 Mazda3 is that it's handsome, in either body style. Mazdas have a graceful look about them, with flowing lines and an inimitable style. While a bit taller than the sedan, the hatchback is 8 inches shorter in length.The Mazda 3 Hatchback shares similarities with its Sedan form in terms of looks, with slim LED headlights flanking a large grille that has been neatly combined into the overall design.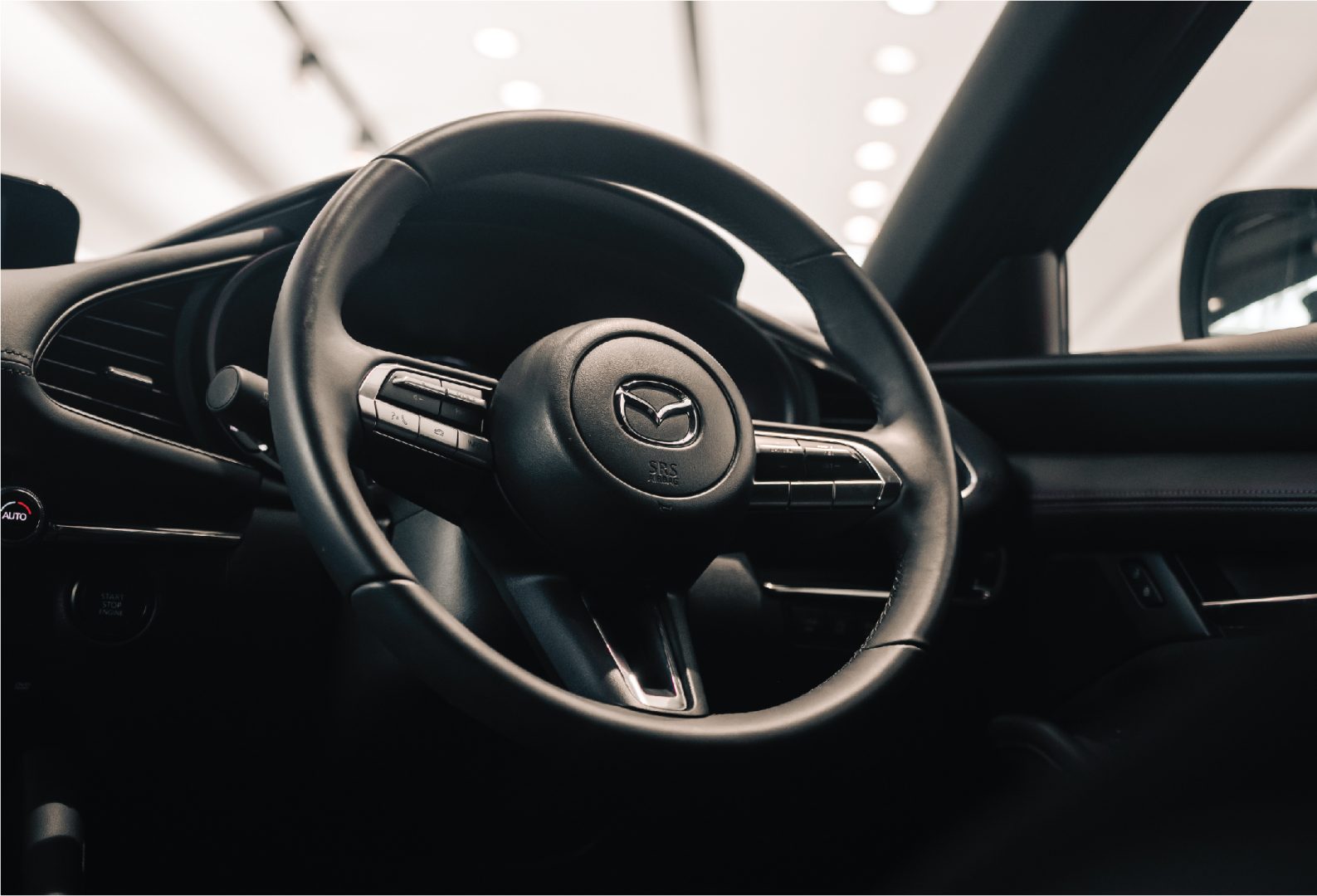 All versions have a rear roof spoiler and upper variants come with a power glass moonroof. The newly introduced 2.5 Turbo Premium Plus has access to a pair of aero kit options too, for a sportier look encompassing a front and rear diffuser and spoiler, and on the second package, side sill extensions.
Dimensions wise the Mazda 3 Hatchback is pretty similar to the Honda Civic Hatchback. The biggest difference is in length, the civic being a few inches longer. The base model rides on 16-inch alloy wheels while upper trims have 18-inch wheels in a black finish. A few premium paint colors are available that really make the Mazda3 pop: Soul Red Crystal Metallic, Machine Gray Metallic, and Snowflake White Pearl Mica.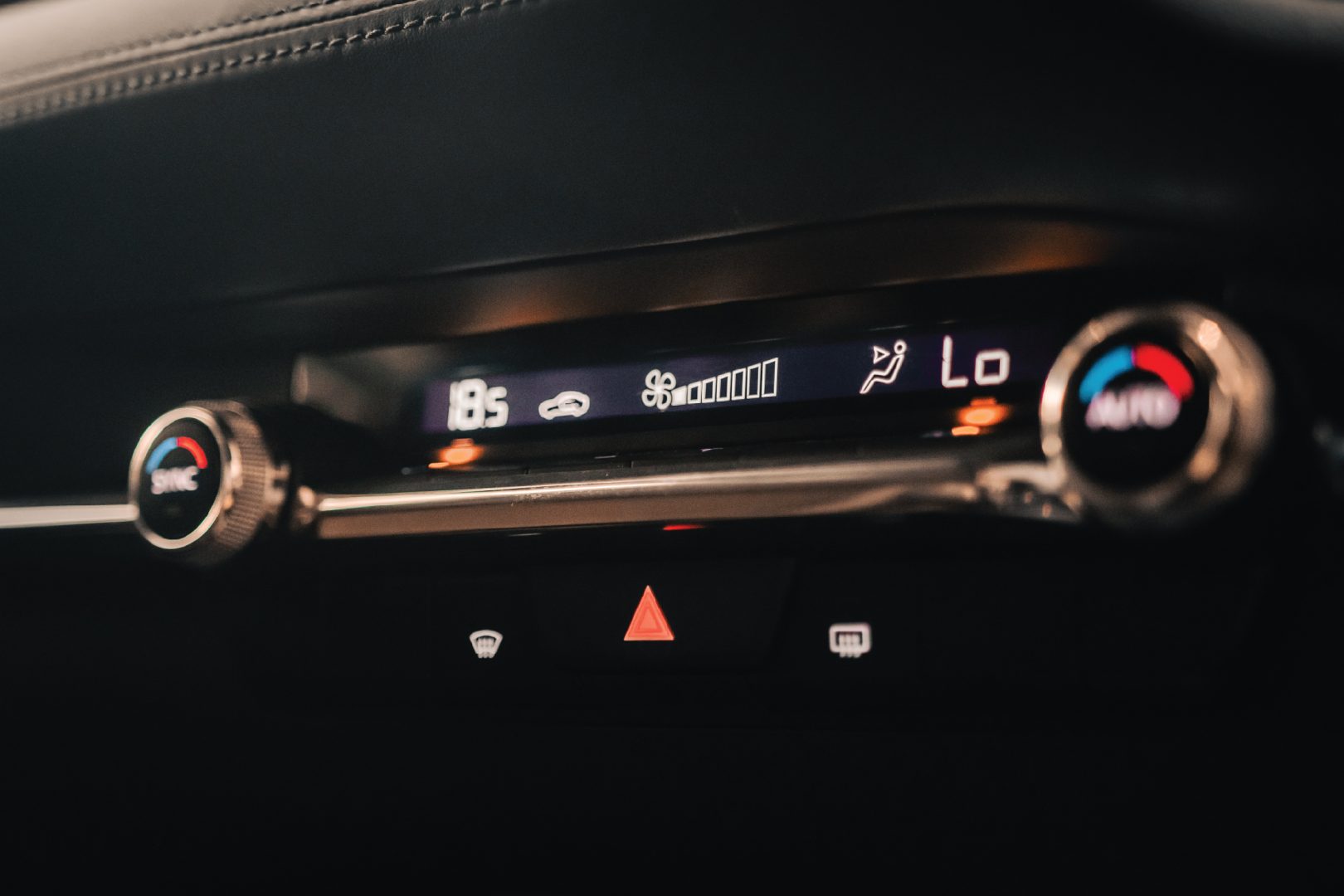 INTERIOR
Being a compact car, the 2021 Mazda 3 has a surprisingly stylish interior. The base model with cloth seats looks really cool and elegant, and there are plenty of soft-touch surfaces throughout. Higher variants have synthetic leatherette, with the top-end models getting actual leather. The driver seat is very comfortable with ample space, although the rear-seat is a bit cramped. All 2021 Mazda 3s come with keyless entry, push-button start, and an 8.8-inch screen for infotainment with 8 speakers, two USB ports, and Bluetooth. It's worth noting that Apple CarPlay/Android Auto compatibility are only available in the higher end variants sedan The Mid- and High- end variants get a power moonroof, navigation, a 12-speaker Bose audio system, and satellite radio. The turbo boasts a head-up display (HUD) and paddle shifters. The top Turbo Premium Plus adds a 360-degree monitor.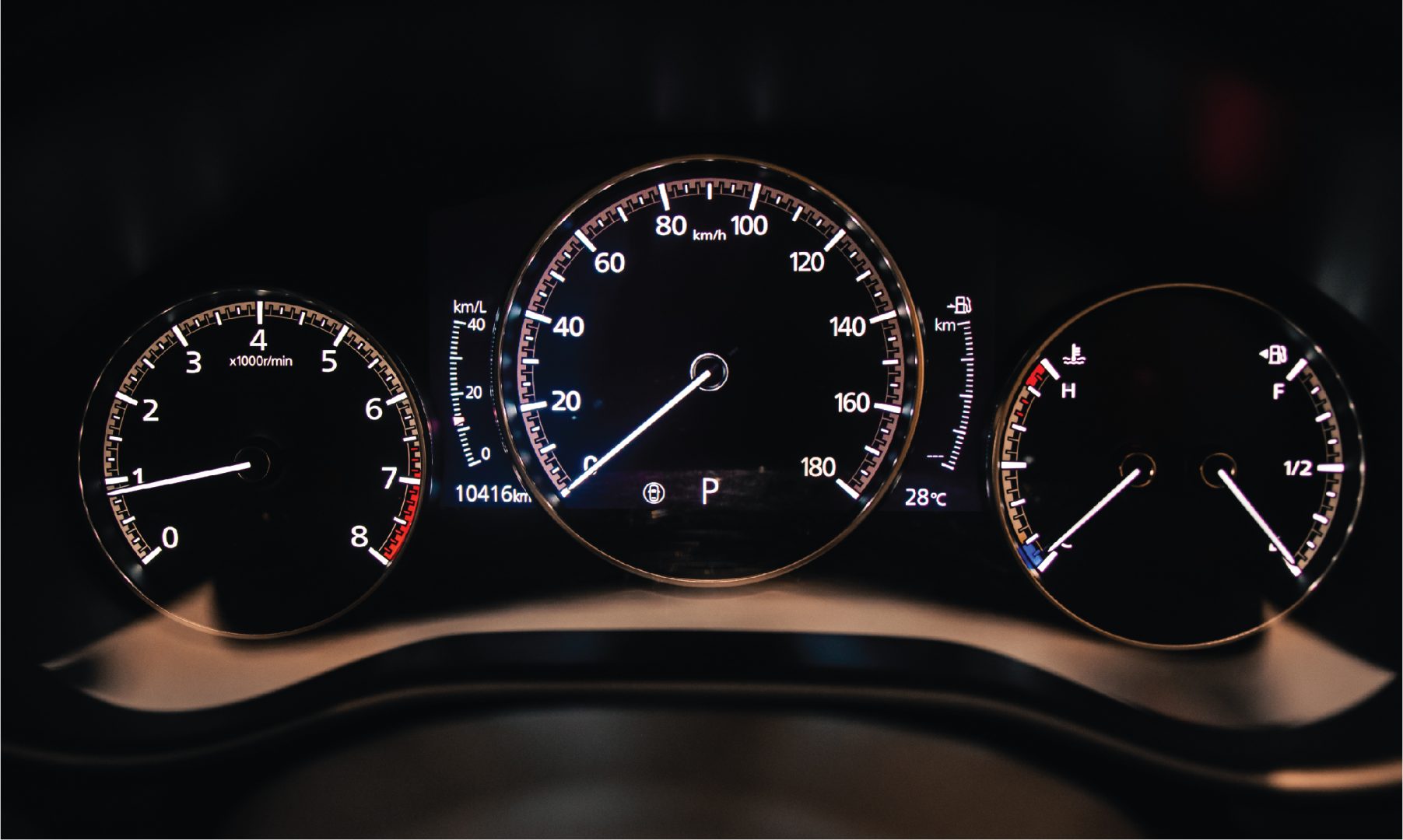 Typically one does not buy a compact sedan for the cargo space. It may not be surprising that the Mazda3 has only 13 cubic feet of trunk space, although the seats in both body styles fold and split 60/40. The hatchback has a more useful 20 cubic feet in the load area.Mazda offers a cargo mat to keep the trunk protected, and a net to keep items from sliding around. PERFORMANCE SPECS
While most other compact cars focus on comfort and functionality, the 2021 Mazda3 differentiates itself by favoring sporty performance. This little car has engaging handling and brisk acceleration, especially from its two optional engines. The Mazda 3 is one of the few vehicles to offer all-wheel drive in a class where front-wheel drive is standard.. The base model comes with a 2.0-liter four-cylinder engine that produces 155 horsepower and 150 pound-feet of torque. The other two options however are a 2.5-liter four-cylinder engine making 186 horsepower and 186 pound-feet of torque or a turbocharged 2.0-liter four-cylinder motor that generates 227 horsepower and 310 pound-feet of torque. However it was seen that by feeding the beast with premium fuel it can churn up an extra 25 horsepower and 10 pound-feet of torque.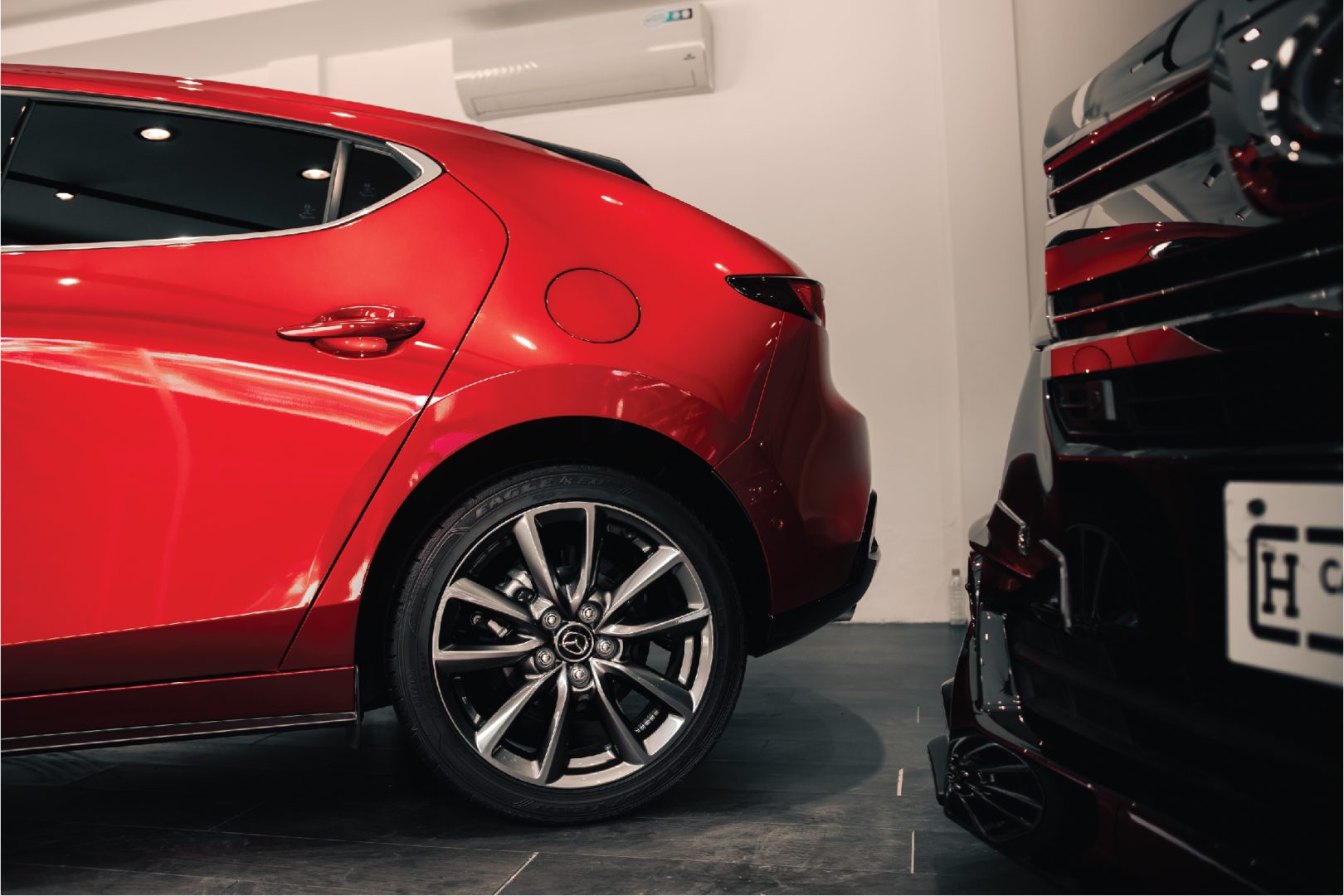 Fuel economy is just average for the class, which is still frugal. It can reach 36 mpg on the highway and 31 mpg combined, though models with the larger engines are in the mid-to-upper 20s combined.
Standard safety features include automatic emergency braking with pedestrian detection, active lane control, automatic high beams, adaptive cruise control, and a driver-attention monitor. Buyers can also get blind-spot monitors, rear cross-traffic alerts with automatic emergency braking, adaptive headlights, traffic-sign recognition, a traffic jam assist system, front and rear parking sensors, and a surround-view camera system.
DRIVING EXPERIENCE
All models come with a standard 6-speed automatic transmission.As a powertrain marriage it's smooth and quite refined, save for a strange and fairly faint buzzing vibration at a standstill with the transmission in drive, which is borderline annoying. While it shifts smoothly and stays in the background except in Sport mode (the only other mode it has), it has fewer gears than some rivals and that leads to lesser fuel economy.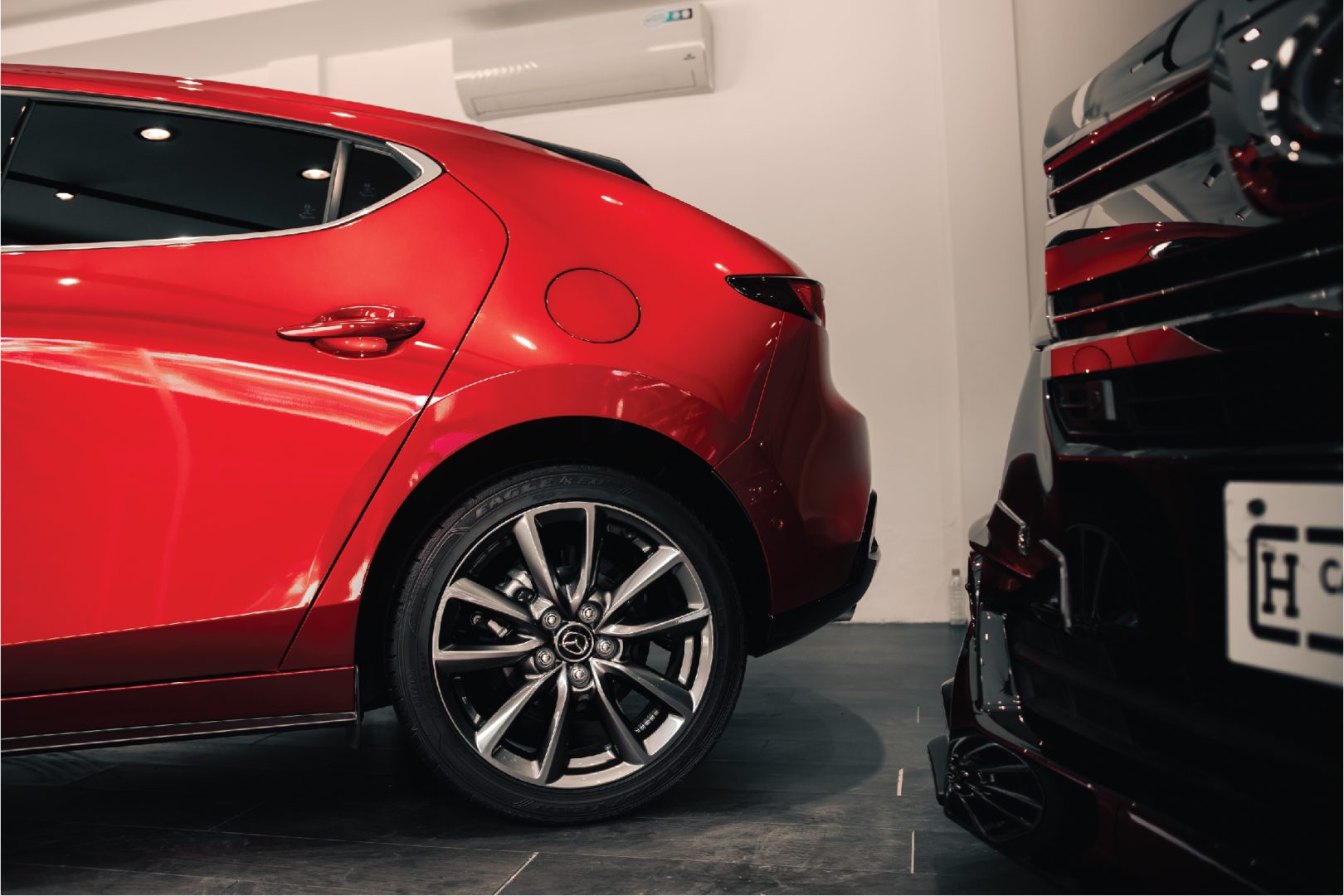 The Mazda 3 is surprisingly direct, without the swell of power that might be expected in a turbocharged car. This likely allows the Mazda 3 from 0-60 mph in less than six seconds. Expect the naturally aspirated 2.5-liter inline-4 to deliver a sub-eight-second 0-60 mph time and the base engine in the mid-eights. All of the engines are a bit rough, but not disturbingly so. It's power comes on in a linear fashion, and it requires heavy throttle to tap into its best performance. The Mazda3's sporty suspension helps the vehicle tackle corners with precision while also maintaining a fairly comfortable ride over jarring pavement. Regardless, there's enough of a sporty wash about the on-road character to bring some enjoyment to commuting. The steering is nice and clear, the oversized wheel adds a sheen of input accuracy and delicacy,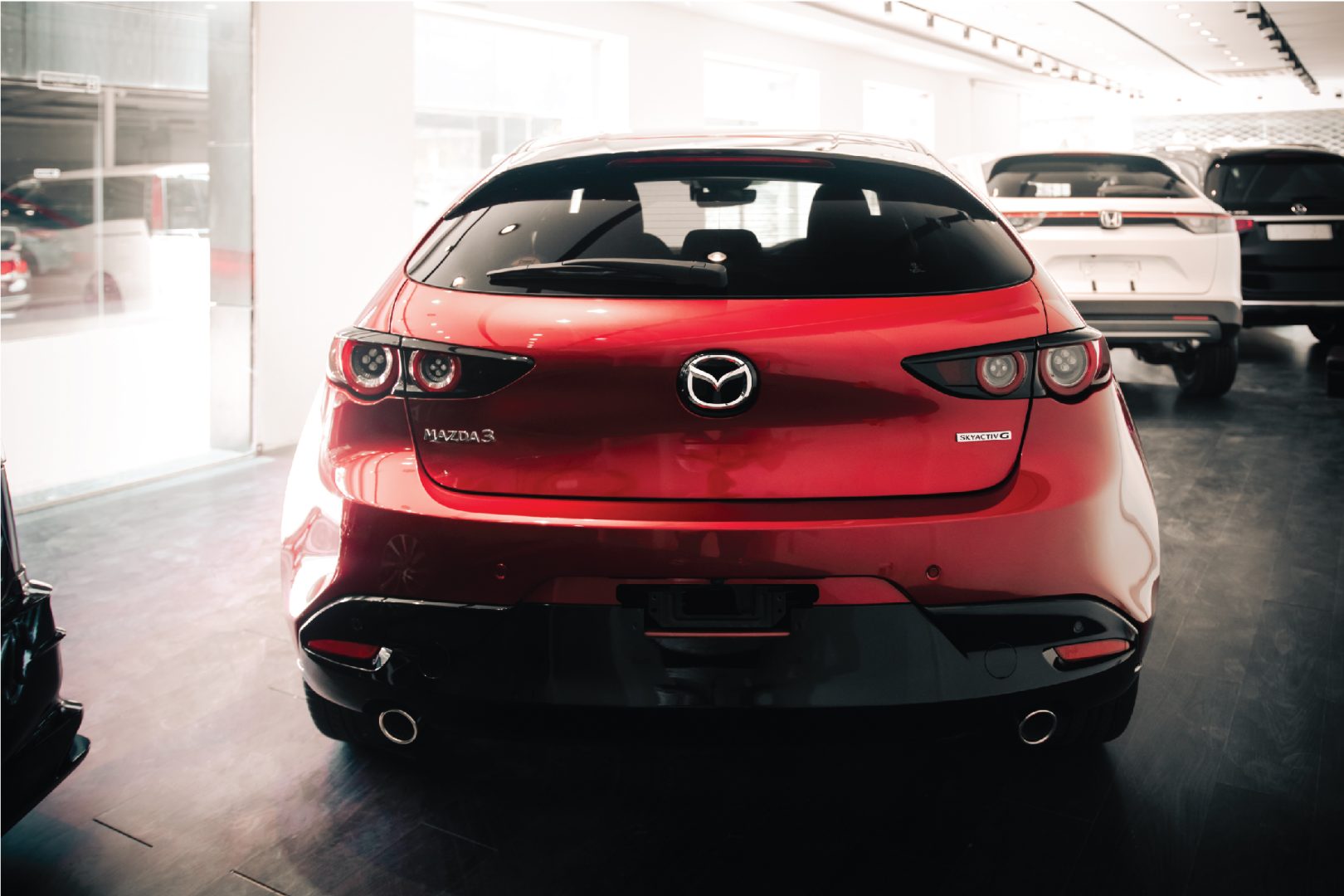 OVERALL
For buyers with premium taste but a tight budget, the 2021 Mazda 3 delivers a premium package at a normal compact-car price whether it's a sedan or a hatchback, and can be equipped with optional all-wheel drive and a punchy turbo engine. Compared to its rivals, the Honda Civic, Toyota Corolla and Hyundai Elantra, the 2021 Mazda 3 has an edge in terms of looks, the driving impression and overall comfort. Hence, if one is looking for a brand new daily driver with a bit of aggressive flair, then the 2021 Mazda 3 is a hands down great option.