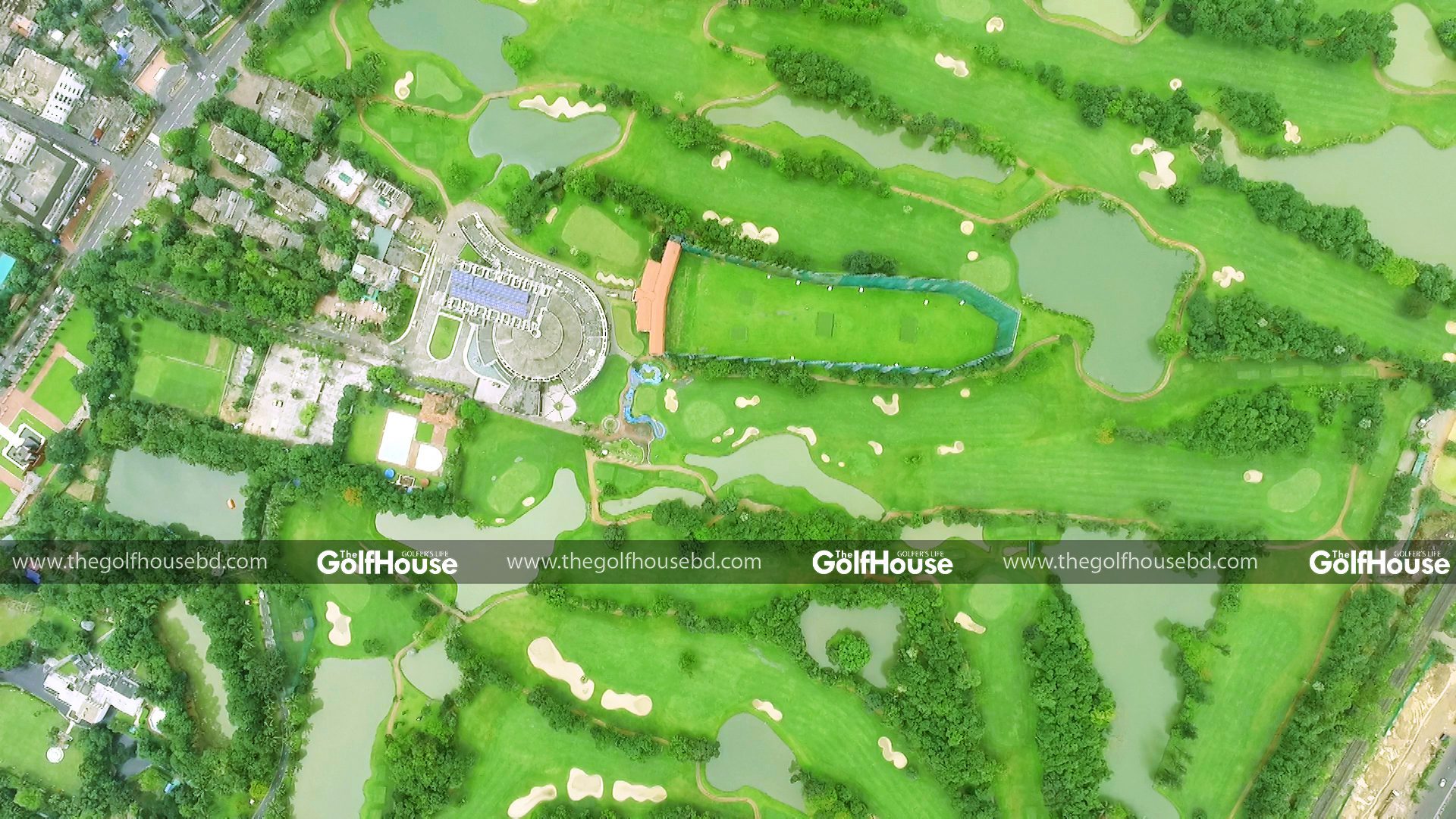 The recent scenario of discussion on sports among Bangladesh's people mostly missed out the event of golf, but it comes under limelight as trailblazing golfer Siddikur Rahman carried the national flag as competitor in Olympic in 2016.
Many know the story of country's two-time Asian Tour winner Siddikur, who lactated as a petite caddy-boy at Kurmitola Golf Club (KGC) is now singly representing Bangladesh in the world event.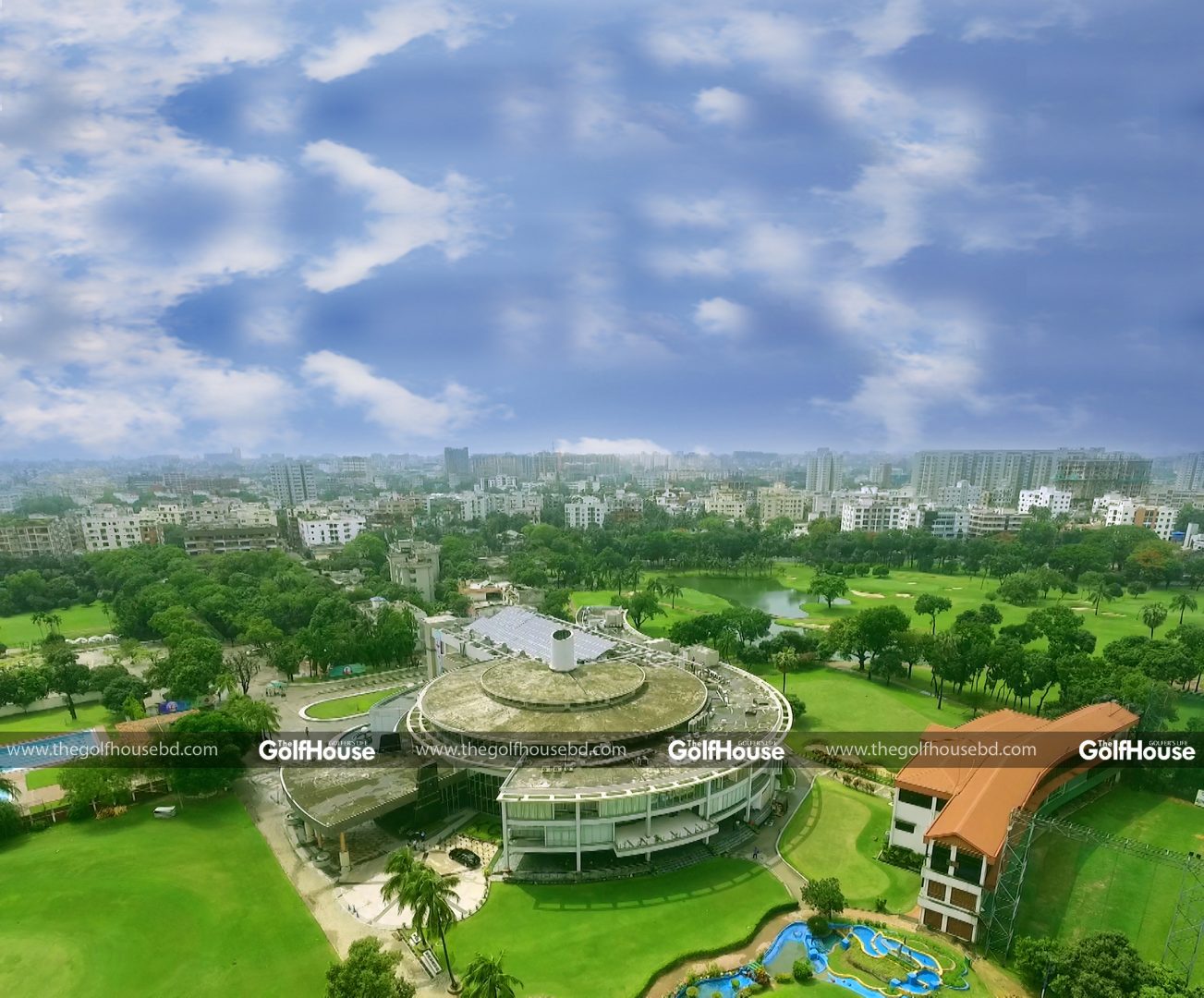 KGC is a member-club in Dhaka Cantonment area operated by Bangladesh Army, where high-ranked army personnel, government officials and elite class civilians of home and abroad come to furnish their golf skill or for better utilization of their leisure period.
KGC has its own history, first traced back in 1950 as Dhaka Golf Club at Suhrawardy Udyan, before it was shifted to abandon Kurmitola Airfield in 1955 due to the increase of interest in golf, finally the golf course shifted to its present location with an area of around s 126.20 acres in 1966.
………………………………………………………………………………………………………………
………………………………………………………………………………………………………………
KGC is organizing events on a regular basis after the independence of the country and got an international appearance with Bangladesh Amateur Golf Championship (BAGC) a tournament is being held KGC since 1982.
KGC has a golf course with 18 putting holes offers different facilities for its members and nonmembers, including pro shop for golf equipment, a well decorated restaurant having natural view for relaxation with open space, mini restaurant, bar, a banquet hall with the capacity of 600 people, a mega conference room, a mini conference room, a fitness centre, a swimming pool, 2 KGC Suites and 18 KGC Deluxe rooms.
Lt Col Mohammad Abdul Bari (Retd), General Manager of Golf Operations of KGC and coordinator of Bangladesh Golf Federation (BGF) said TGH that, the club has around 5,000 members while 50 percent of them are civilians.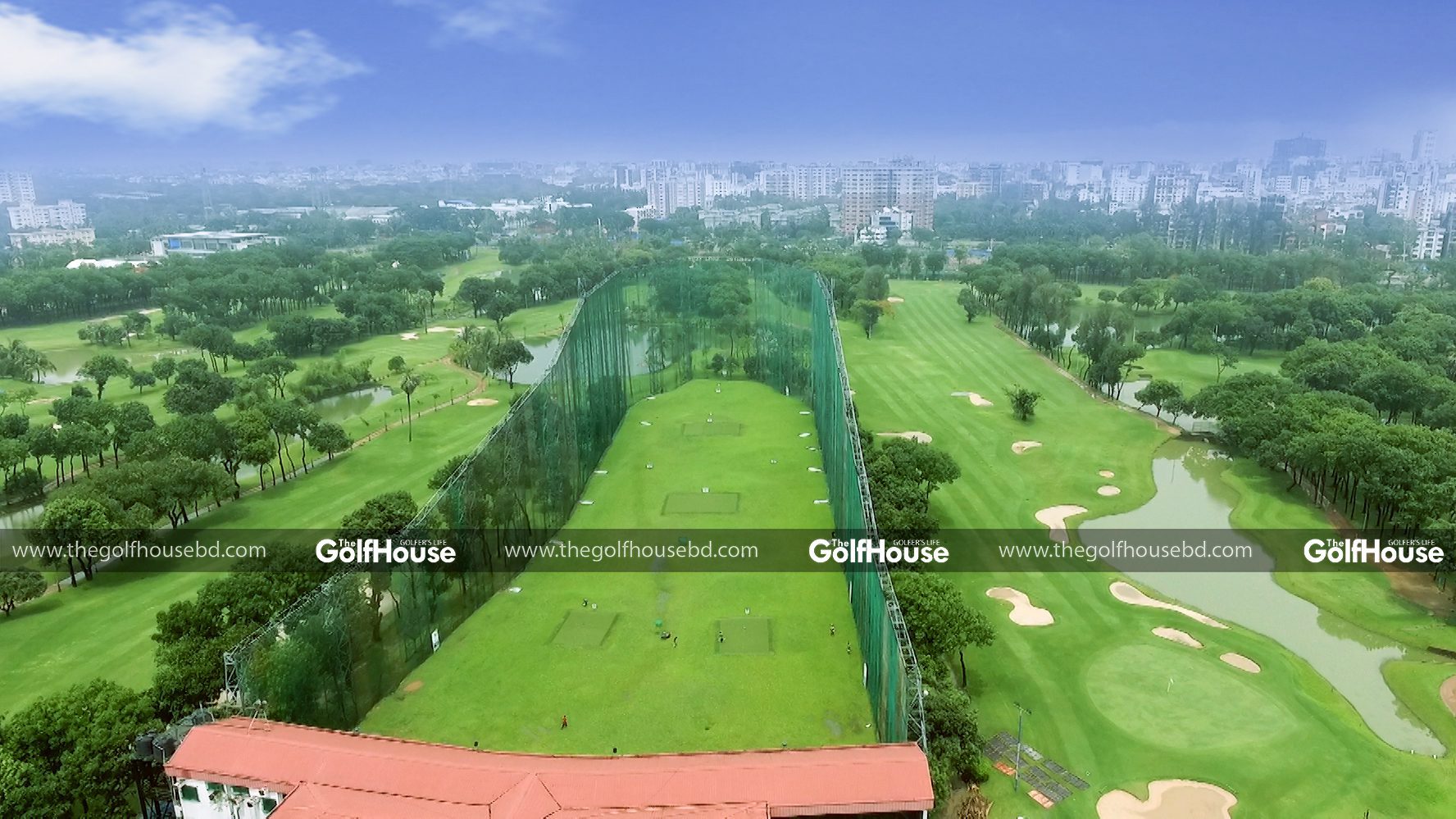 However, the club, situating in an area of around 126.20 acre land, with its natural scenic view and modern facilities for both amateur and professional golfers not only attracts the golf lovers of Bangladesh but also the foreigners visiting the country.
The most frequent visitors, including professional and amateur golfers at KGC course are citizens of South Korea, China, Japan, England and Poland while occasionally gets other countries' visitors, who enjoy their moment in come in.
Bangladesh with clubs –Wood, Iron, Pitching wedge, Sand wedge and Putter — to make comfortable their tour.
"The overseas golfers prefer the KGC due to its cheaper cost compare to other courses," MA Bari added.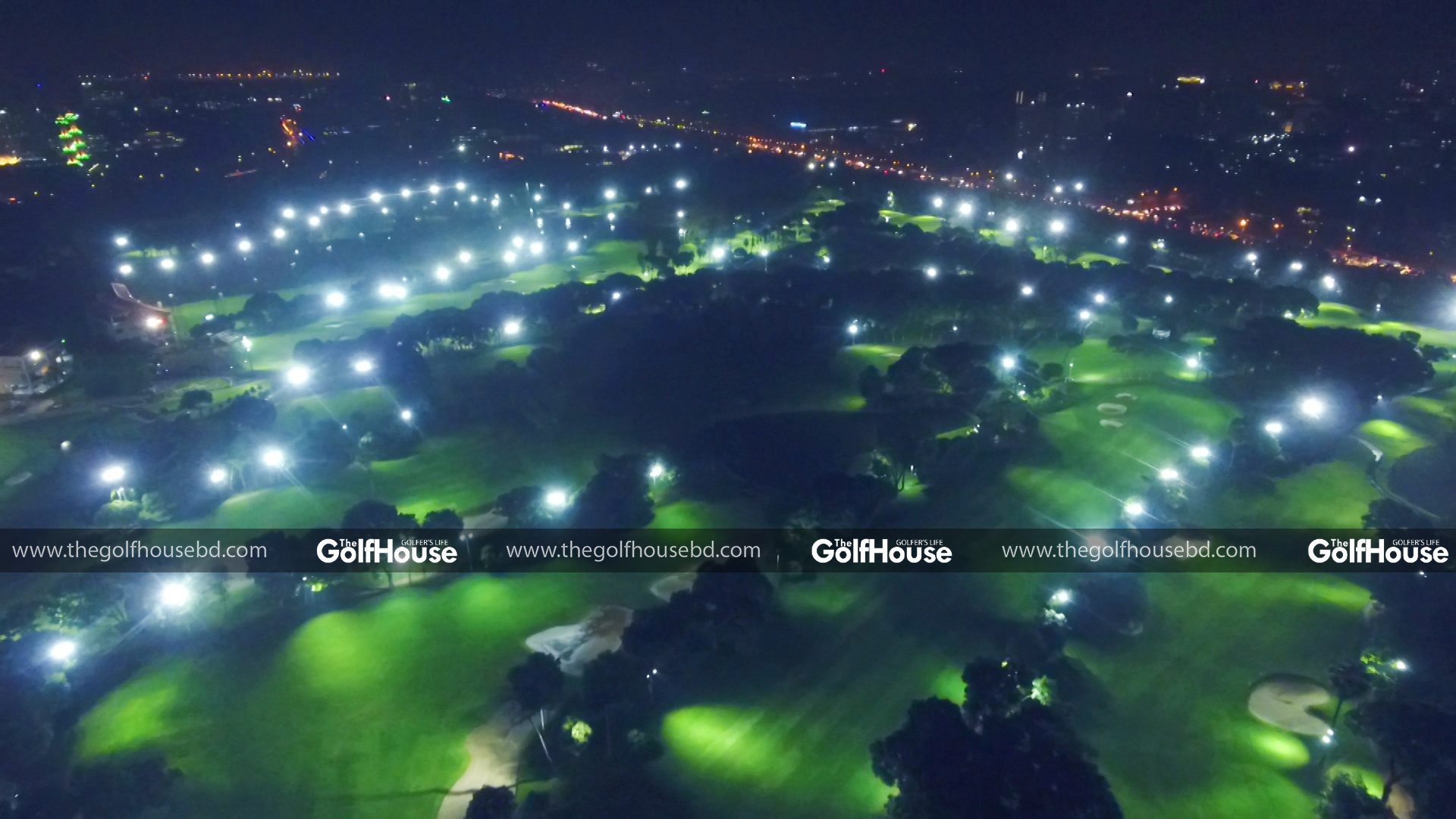 The club is whole heartedly ready to serve its members and non-member golfers. The location, though, is still a major challenge as the access of road and transportation in cantonment area is not easy for movement, said M A Bari.
The club offers its members with many facilities while the opportunity to develop golf skill is better here than other places.
"The golf course of Kurmitola Golf Club has more level of difficulties than other courses of the country, which make the game more challenging. As a result this club is more preferable to develop the skill", said the amateur golfer who has been practicing the game for the last five years in this club.
However, the non-member golfers have access at the KGC only two days' in a week with a stipulated fees.
Mentioning the club as member friendly, he added that, this place offers more opportunities for socialization and interaction with other members, which is a good way to enjoy the leisure time for its members and get connected with others among army personnel and civilians.
The club has a course facilitated with four kinds of tee boxes for –Professionals, Amateur, Senior [above 60] and Lady Golfers.
The two –Front and Back — lines of the course has — nine putting holes in each line — a par-format of 72 usually, but varied as per tournament requirements where stipulated areas are: 6579 yards for professionals, 6291 yards for amateur, 5494 yards for seniors' and 5090 yards for lady golfers.
The club has also a Driving Zone for the beginners, who want to make their score-line into zero to get the tag of professionals.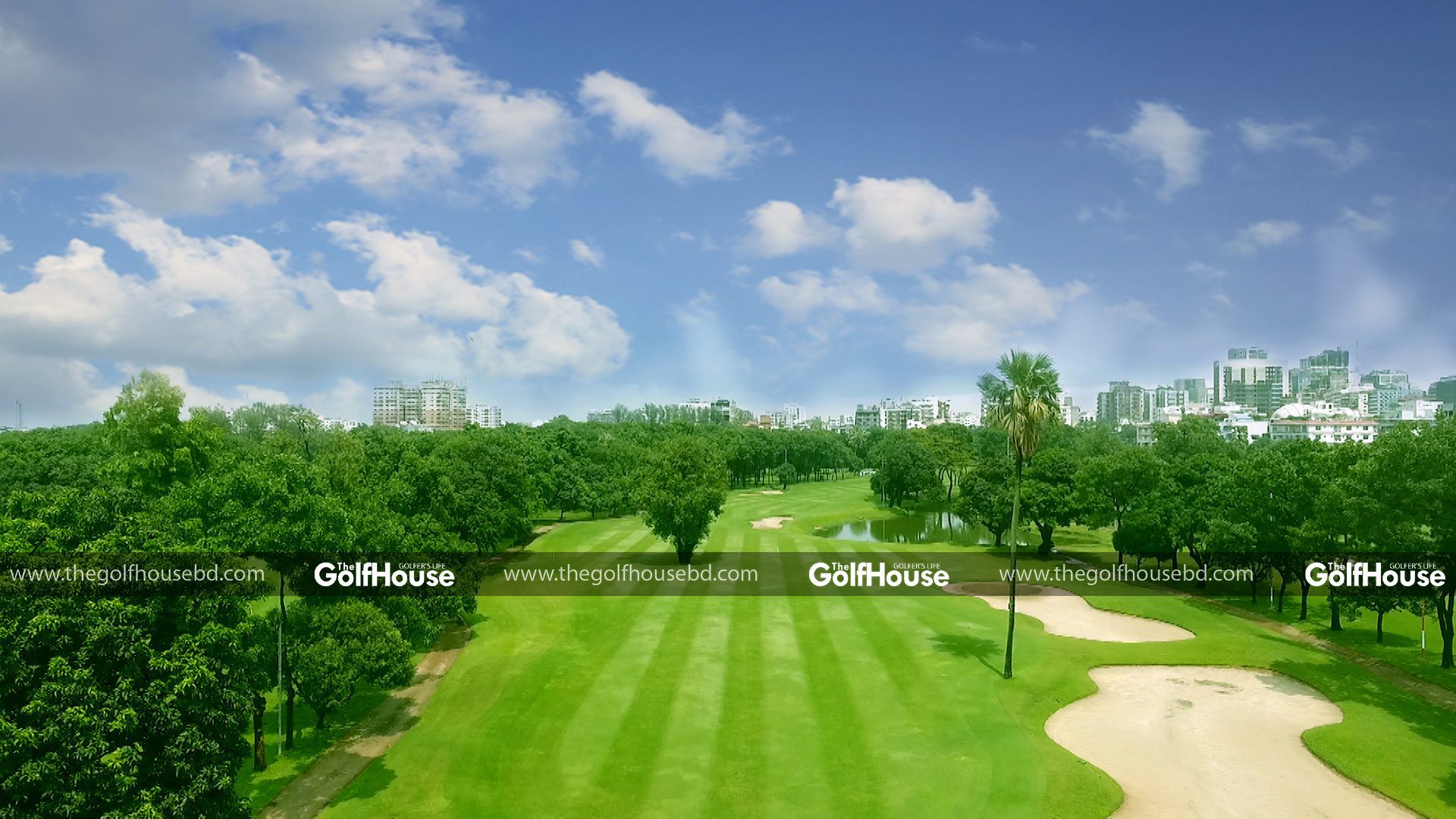 The course's fairway with green and sandy surface under sunny day has got a combination of local and diversified green trees between the gaps, what deeply attracts visitors' attention.
Benches and washroom facilities are also there in the course to make the members feel comfortable. One can also enjoy watching deer roaming around in an open space at one corner of the club.
Having several entry points with strong security, this club is also a peace to the eye having greeneries of different shades with smooth cut-way for the spectacles.
A good amount of staffs remain busy all day long to maintain the preferred grass-length and keep the area clean and sophisticated.
Small pools linked with each other through small foot bridges throughout the green course added beauty and offer cool breeze to the visitors as well.