Shaheen Golf and Country Club (SGCCP) is located at a place of scenic beauty beside the River Karnaphuli and near the Shah Amanat International Airport in Chittagong. It started its journey in 2002 and was formally inaugurated by the then Chief of Air Staff on 16 September 2005. Its famous monument Spirit of Golf was inaugurated on 22 January 2011. Chief of Air Staff, Bangladesh Air Force is the ex officio Chief Patron of SGCCP while Air officer Commanding, BAF Base Zahurul Haque, Chittagong is the ex officio President of this prestigious club. Member Secretary and Assistant Secretary are appointed by the President, SGCCP.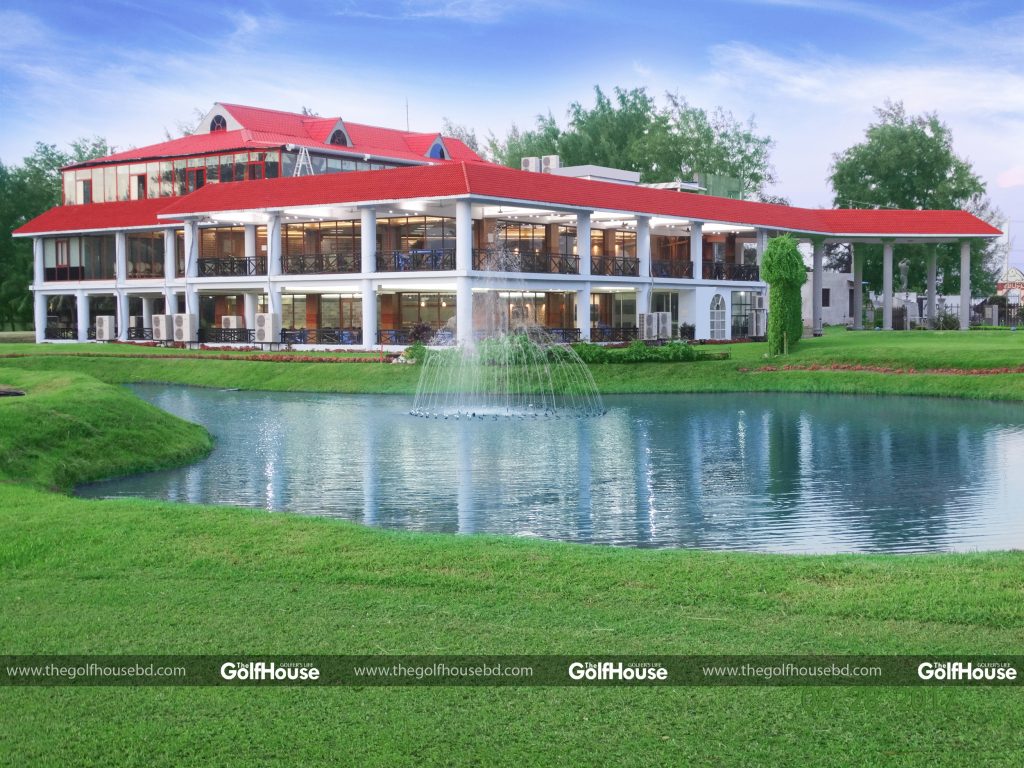 The course is surrounded by lush green vegetation with magnificent picturesque beauty; a unique place of mental relaxation in an atmosphere of serenity. SGCCP is good for the beginners. Supportive attitude of the members, trainers and a wide practice ground benefit new players to grip the game quickly.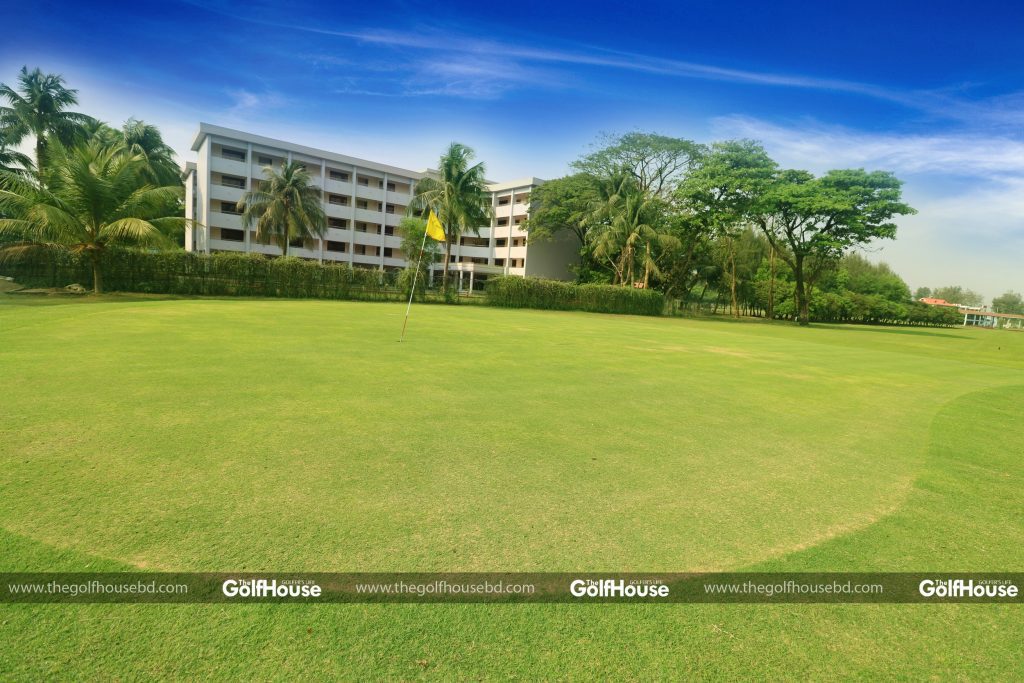 SGCCP is affiliated with the Bangladesh Golf Federation and all golf clubs of Bangladesh. At present, it has 1150 members.
The course is designed to be an attraction for the golfers. It has lush green vegetation, beautiful trees and undulating ground. A number of water bodies, creeks and bunkers are created to generate artificial hazards and make the course more challenging. The course remains dry and playable due to extensive drainage improvements over the years. Though the course itself looks gentle, but demands precision and wits. All 9 fairs are facilitated sprinkler system.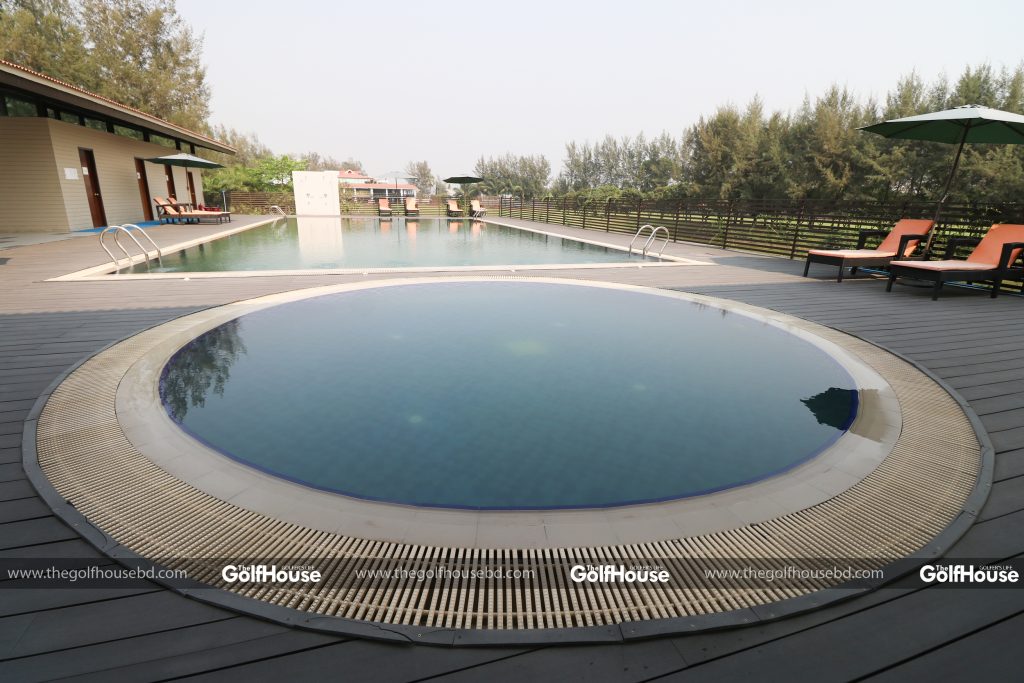 SGCCP enjoys a reputation as the best conditioned golf course in the region. It generally hosts 10-15 golf tournaments every season. Over the years the club has hosted more than 150 tournaments, including two night golf tournaments during last two seasons.
……………………………………………………………………………………………………………….
……………………………………………………………………………………………………………….
As part of the development process, SGCCP is striving hard to develop itself in all aspects. In the next rainy season some of the fairs will be redesigned with appropriate challenges and drainage system. Apart from the course development, SGCCP has started preparing professional golfers in serious note. Many amateur golfers, trained by SGCCP are playing in different clubs. SGCCP has all the endeavors to present professional golfers in national level in the near future.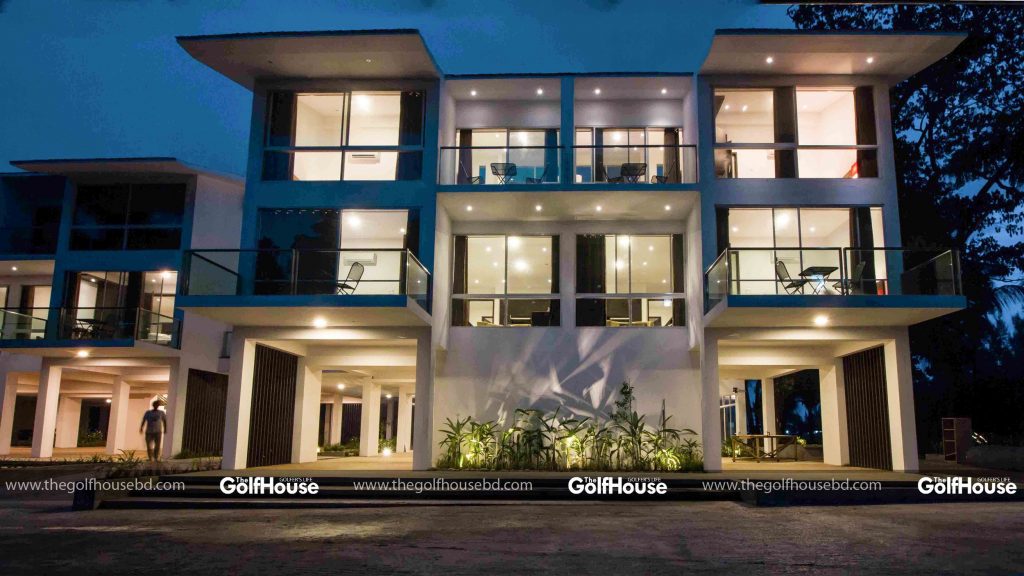 The club house is a modern three-storey building of approximately 3000 sq ft. The ground floor is an open area with golf view lobby. Reception, small party and locker services are also on this floor. Second floor has a newly-decorated hall room with 250 guest capacity. Rest of the portion is designed for office room facilities and top view lobby. Top floor is facilitated with a roof-top restaurant. This restaurant can host around 200 guests at a time with sumptuous meal. Golf view lobby and rooftop restaurant are the perfect places for hangout, for members and their guests.
Nilkonthi is an international standard accommodation, built adjacent to the clubhouse. In this accommodation golfers can enjoy comfortable stay. Is has 8 suites. Each suite has tow living rooms, a drawing and dining space with cooking utensils. Environmental tranquility and coziness of the suits ensures peace of mind for everyone.
Recent addition of the 25 meters swimming pool is another step forward to facilitate members and their families. This swimming pool is designed for the golfers to relax after a round of golf. Non-golfer members can easily pass quality time there while the golfers are on the course. Essential facilities like gym, sauna, golf cart etc. are being built.