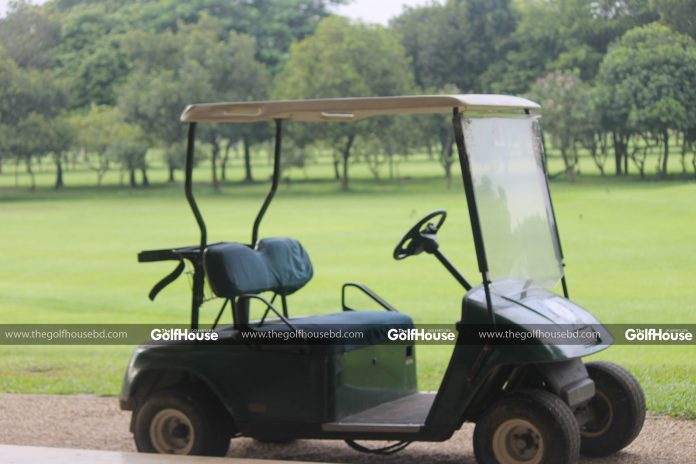 Things you should never do in a cart, plus interpreting a course's regulations.
After paying your greens fee and cart fee, but before you clamber into that golf cart and speed off to the first tee, make sure you know what the course's cart rules are. Are you allowed to drive the cart onto the fairway? Or does the course have restrictions in place? Sometimes, the golf cart rules change day-to-day at the same course, depending on conditions.
We'll go over the variations of golf cart rules you might see posted at your local golf courses, but first, here are a couple reminders of things you should never do in a golf cart:
Never drive the cart within hazard boundary lines, or within about 10 yards of water hazards or bunkers, or within about 50 yards of greens (unless you're on a designated cart path, of course). These areas are especially susceptible to damage by the wheels of golf carts. Never drive onto or close to tee boxes, either, unless on the cart path.
Never drive the cart through mud, on or off the fairway.
Never drive through casual water on any part of the golf course (unless it's a little bit of water over a paved cart path). The wheels of the cart can do serious damage to the turf, including leaving ruts, in wet areas.
Never go joyriding in the golf cart. In other words, don't act stupid! People do get injured in cart accidents. See golf cart safety for specific suggestions.
Now, as mentioned above, golf courses may post notices about specific golf cart rules depending on conditions at the course that day.
These notices may be posted in the clubhouse; sometimes courses uses small signs they stick in the ground alongside the cart path on the route to the first tee. You should always ask when you check in what the course's standard golf cart rules are, then also be alert for any signage. What might the signage specify?