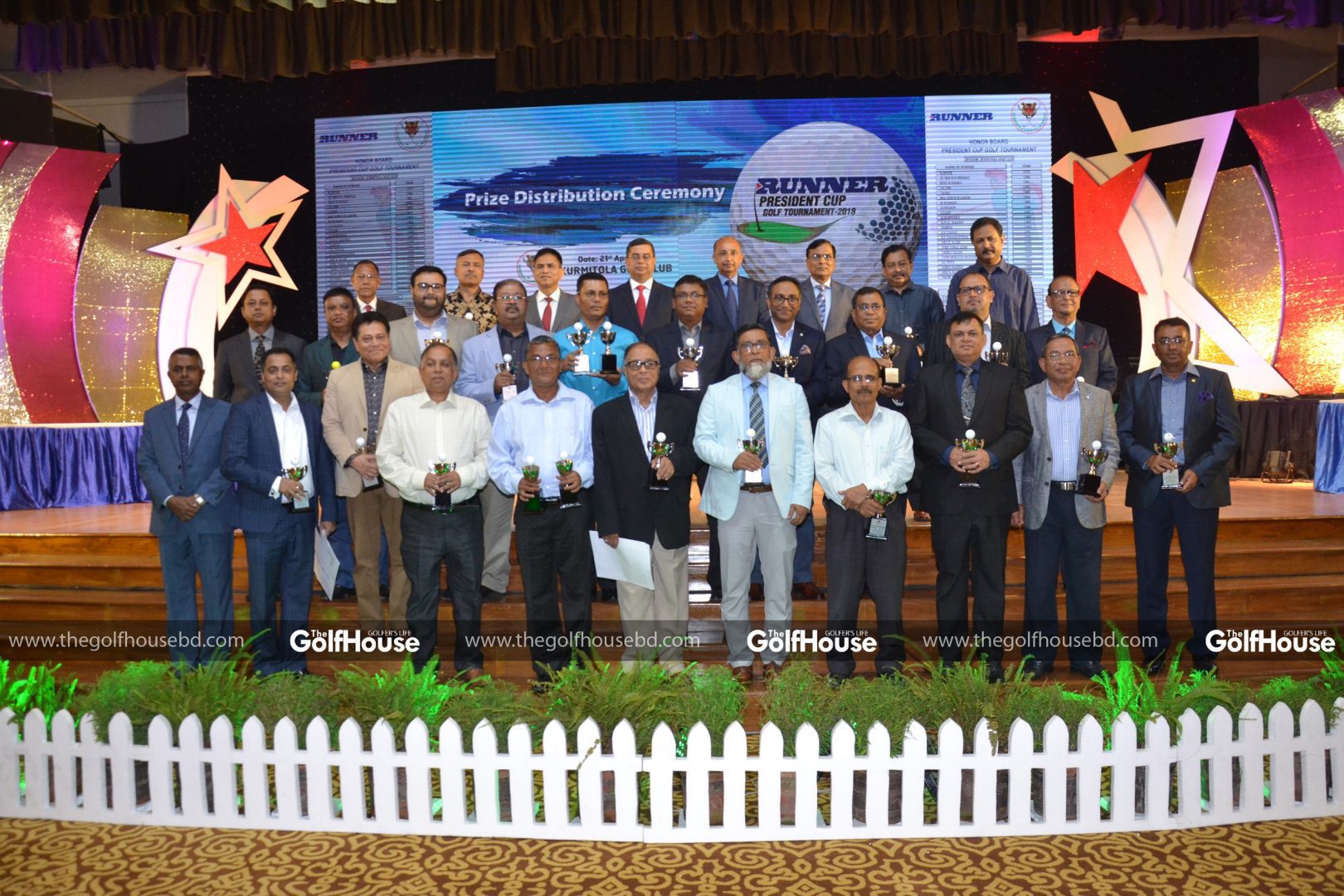 Brig Gen Mohammad Siddiqul Alam Sikder retained the title of the 2nd Runner President Cup Golf Tournament 2018 held on April 21, 2018 at Kurmitola Golf Club, Dhaka.
Brig Gen GSM Hamidur Rahman grabbed the runner up and Fatema Matiur occupied the ladies' event title.
……………………………………………………………………………………………………………….
……………………………………………………………………………………………………………….
General Abu Belal Muhammad Shafiul Huq, Chief of Army Staff, Bangladesh Army as Chief Guest gave away the prizes to the winners of the tournament at the Banquet Hall of Club House Building of Kurmitola Golf Club. Major General A K M Abdullahil Baquee, Vice President Kurmitola Golf Club, Brigadier General Abidur Reza Khan (Retd), Chairman, Tournament Committee, Kurmitola Golf Club, Brigadier General Mohd Obaidul Haque (Retd), Chief Executive Officer, Kurmitola Golf Club, Lieutenant Colonel Md Abdul Bari (Retd), General Manager, Golf Operations, Kurmitola Golf Club, Mr. Hafizur Rahman Khan, Chairman, Runner Group of Companies and a large number of participants including high civil and military officials with their spouses attended the function.