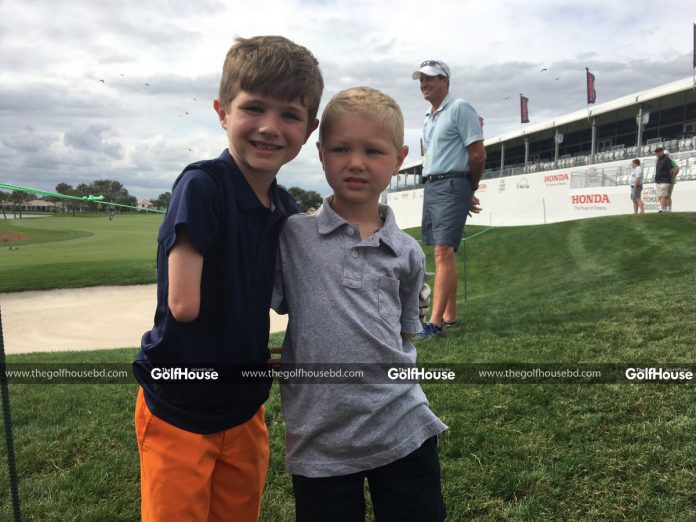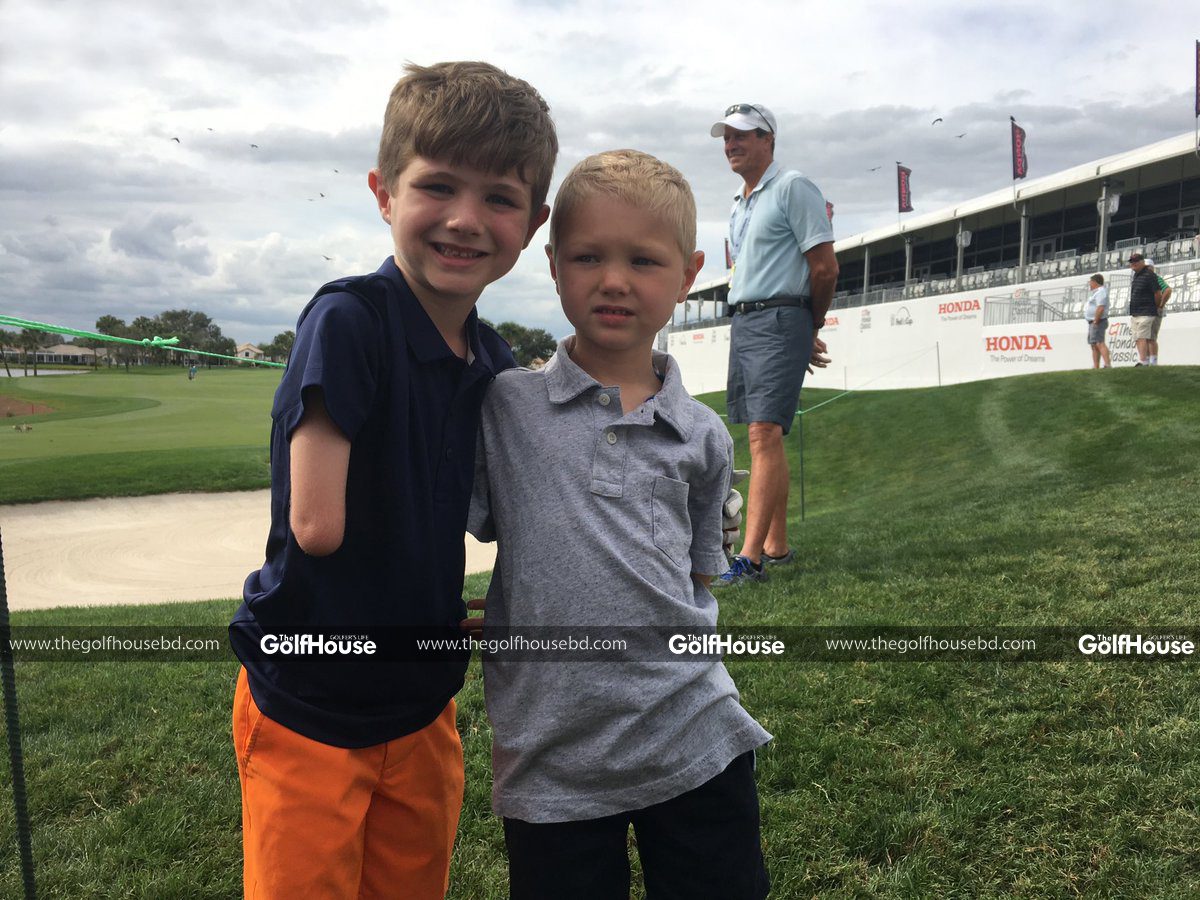 He's known in the golf world as the "One Arm Golfer." With personality and an envied swing, 6-year-old Tommy Morrissey is quick to dispense advice on the course. His celebrations reflect his pure love of the sport, reports "CBS This Morning" co-host Norah O'Donnell.
"I smoked that," Tommy said after a swing. "Holy cow."
There's certainly no lack of confidence.
"So you know, there are, like, 60-year-olds who have been playing golf their whole life and they're not as good as you. How'd you get so good in six years?"
"I don't know," Tommy said, shrugging his shoulders.
He discovered his love of the game as a toddler, dragging his father's clubs into his crib and mimicking the pros on TV.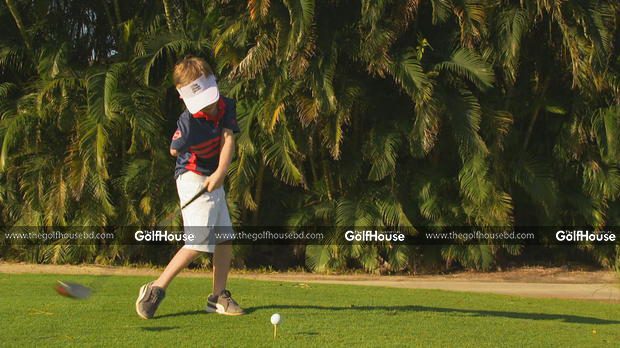 "More than one time I showed up at the golf
course missing a club or two," father Joe said.
"Do you remember that, Tommy? You were like sleeping with golf clubs? Why were you sleeping with a golf club?" O'Donnell asked.
"I love golf!" Tommy said.
Tommy has never had a golf lesson.
"The only swing advice that he was given was by Gary Player. And Mr. Player had some very definitive advice, didn't he, buddy? What did he tell you?" Joe said.
"Balance," Tommy responded.
Tommy was born without his right arm, but many of the pros he emulates are right handed. So Tommy developed a right handed swing using his left arm.
"Marcia, when you were pregnant and you have that moment where you think about having your first child, did you ever think this is how your life would turn out?" O'Donnell asked Tommy's mother.
……………………………………………………………………………………………………………….
……………………………………………………………………………………………………………….
."Well, you know, I found out that he was gonna be born with one arm when I was 14 weeks pregnant. So that was terrifying, to say the least," Marcia said. "But I think because Joe and I decided that come hell or high water, this is our life, we're gonna give
this little guy everything he needs to succeed in this life. And boy, you know, that's why I say I think he was truly born to play golf, to inspire the world. He is who he is. And he was perfectly made."
Tommy has met many golf greats, including Tiger Woods, Jordan Spieth, Bubba Watson, Phil Mickelson and Rickie Fowler. Often seen mingling with the pros at PGA tour events, Tommy is using his celebrity to raise money for other families in need. His foundation, Unlimbited, which he started with the help of his parents, has donated over 375 sets of clubs to children and military families.
The Morrisseys also talk with people about living with physical differences and standing up to bullies.
"How do you help people realize that they can do things that perhaps they didn't think they could do?" O'Donnell asked.
"'Cause they watched me," Tommy said.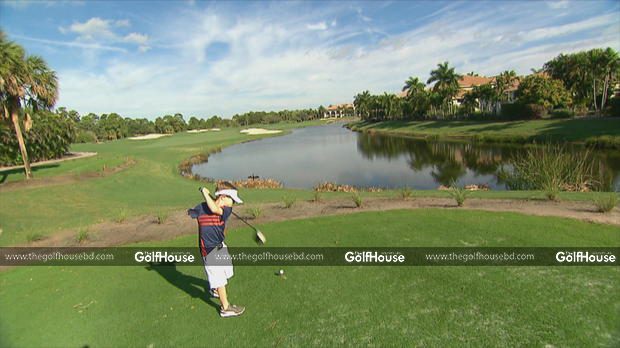 "I know you're proud of your son for his own great abilities. But it's gotta be something to watch him inspire other people," O'Donnell said.
"It's very cool," Marcia said.
"Whenever he goes to a golf tournament, you can see the people looking at him, going, 'Oh my goodness, how's this child gonna swing with one arm?'" Joe said.
"Then they see him come out and hit the ball and go, 'Oh, wow.' And then they see him at the winner's table getting the blue ribbon, and they go, 'Okay, wow. This changes everything.'"
"There's no child in the U.S. Kids Golf Organization that's ever qualified for world championships, which is the highest honor for junior golf, with a limb difference," Joe added.
"Are you trying to create a child golf prodigy?" O'Donnell asked.
"We're trying to create a child that will be successful in academics and be a positive part of society," Joe said.
"Or anything he wants to do," Marcia said.
"It's about him being happy and fulfilled, doing his part to contribute to society. And that's it."
"We don't focus on golf. He plays five sports a week. And it's all about growing. Every sport we play, it's all about learning," Joe said.