Major General Md Moshfequr Rahman, Area Commander, Logistics Area, Dhaka is newly appointed as the president of Army Golf Club (AGC) and Junior Golf Division of Bangladesh Golf Federation. TheGolfHouse editor Nazrul Hosen Ayon takes an interview with Major General Md Moshfequr Rahman after taking over as the President of AGC and Junior Golf Division of BGF.
Golf has seen some new horizons in recent times, what is that you would emphasis on promoting the sport?
Thank you very much for inviting me in Golf House Magazine. As the President of Army Golf Club, I have been observing that people are growing keen interest in Golfing. For example, we have registered more number of participants in last few tournaments held in Army Golf Club. The increased number of participants is very encouraging for golfing and I believe that day by day it will increase more. For promotion of the sport, Bangladesh Golf Academy (BGA) has been running lot of activities related to golf training, coaching, orientation with rules etc. If such endeavors are continued, I think more people will grow interest in golfing.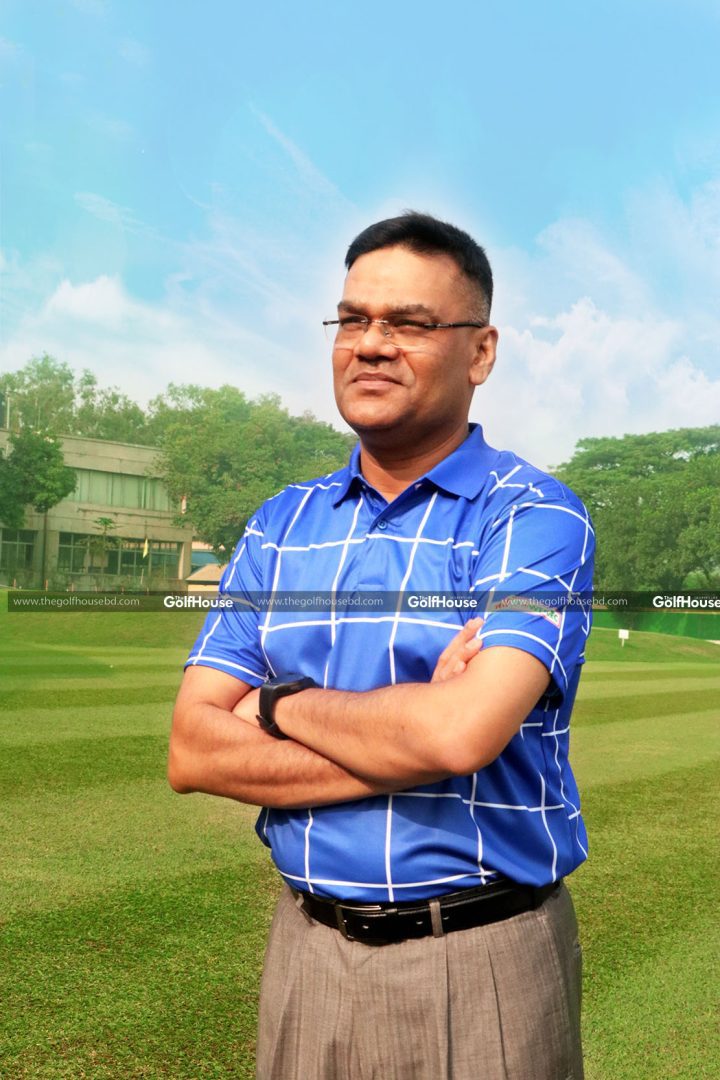 Do you have any package for the young stars in the country? It is an only sport which is yet to hit the school levels, do you have any plans to get the sports in this eluded arena (schools)?
As I mentioned earlier, that BGA has been running different activities in promoting golf which includes courses and training packages for young stars as well. Besides, BGA has also taken necessary steps to attract young golfers through different social media, orientation program, and day long visit to the beautiful golf club. Interested students are always welcome to enroll in different courses run by BGA, at almost half the standard cost.
What has to be done to boost this sport?           
Presently we have good number of golfers. It is worth mentioning that all the golf clubs normally organize 10 to 12 tournaments in each golfing season, where a good number of amateur golfers participate. But at certain stage they don't go further. Because, young golfers hardly want to take golf as a profession. Besides, few lack proper motivation and financial support to continue. These are main barriers to boost the sports. To overcome this, young golfers need adequate training and motivation both. We have to encourage the young golfers by sending them more to tournaments both home and abroad. The golfers need to be inspired well so that they keep on pursuing this sport as a profession. If we can make few high performing professional golfers, this is likely to boost the sport as well.
Do you agree with the saying that this sports is only for the elite group? 
There is no doubt that golf is an elite sport. But I want to say that it is every body's game. If you are devoted into it golf may be your great source of earning as well. We have many examples already in front of us who do not belong to elite background. You only need strong willpower to be an expert of the sport; you don't need to be elite.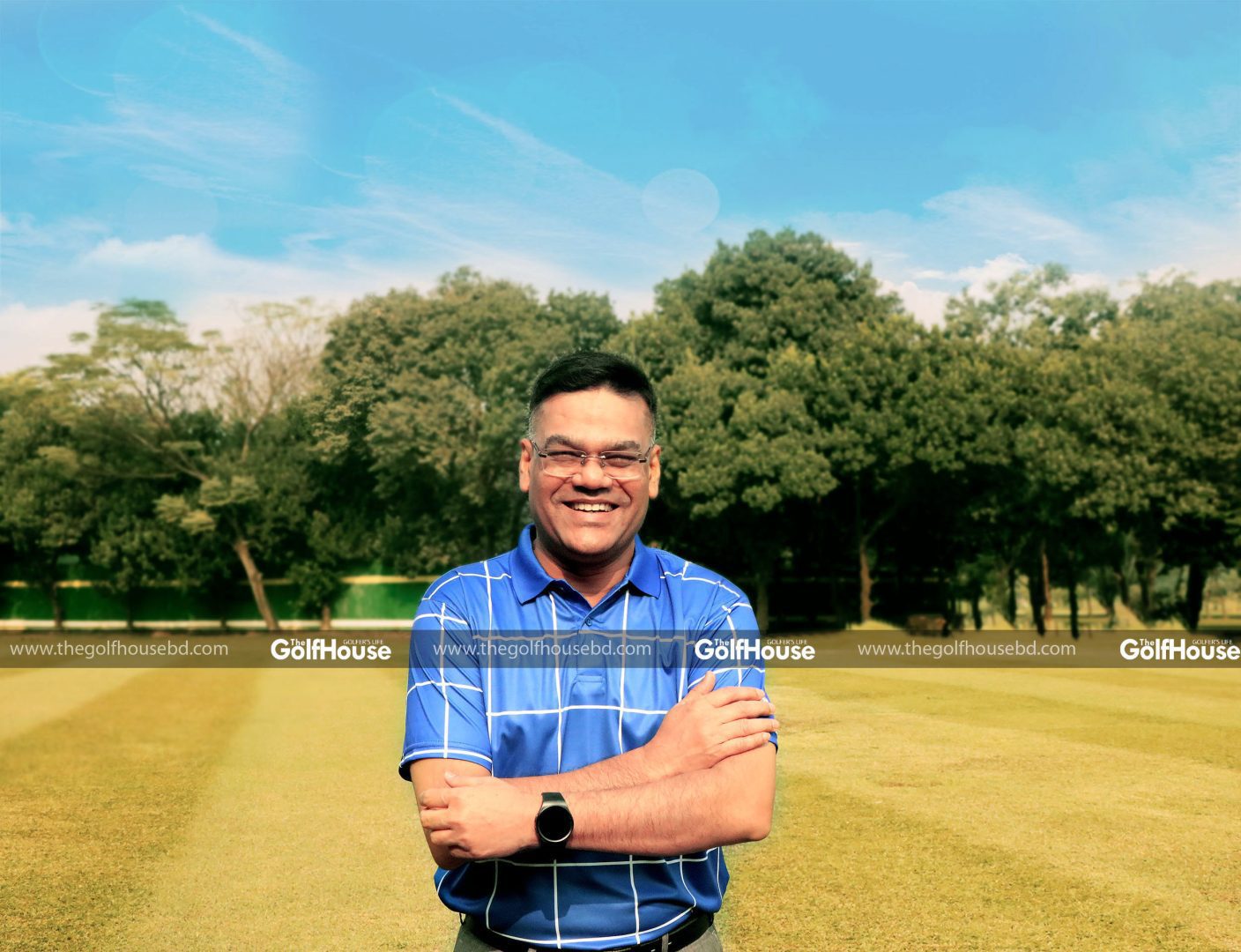 Caddy's do play a major role in the sport, any plans for these people behind the iron curtain?
Yes, you are right, Caddies and ball boys play major role in golf. It is their profession as well. They are always welcomed in the golf club for playing. As I know, almost all the clubs also pay few numbers of caddies/ ball boys so that they can continue playing. We have allotted golf course for them to practice regularly. We are arranging golf tournaments for them both in home and abroad. We always encourage them by financial supports, golf equipment, accessories etc.
Say something about the current activities of Army Golf Club?
Army Golf Club (AGC) started its journey in 2001. At present we have more than 4000 members. Every year we are sponsoring about 10-12 tournaments, all amateur players are participating in the tournaments. AGC is a small 9 hole course. As per rule, we cannot organize national/international level tournaments, even though we are organizing one/two local professional tournaments. Facilities are developed to offer the members enjoyable golfing. Being co-located to BGA our members are benefitting from the academy initiatives as well.
What are the upcoming events for Army Golf Club?
I already mentioned that in each golfing season (Oct – Apr) we are running 10-12 amateur tournaments. So far we have completed 3 tournaments, in each month we run average two tournaments. Our upcoming tournament is "Priyoprangon New Year Cup Golf Tournament 2020" scheduled on 27-30 December 2019.
Your message to those who are not playing golf yet. 
As I remember, "David Leadbetter" the world number one golf coach came to Bangladesh in 2017. During his speech he said " If you want to spend money play golf, if you want earn money play golf, if you want to remain physically fit play golf". My message to all will be in similar tone `Play golf, enjoy your time, and maintain your fitness'.
Message to our young generation. 
Golf is the only outdoor game which you can play at any age, so I would request please learn golf at young age. The young generation can also think of choosing it as a profession.
Any other comments. 
Media can play vital role in exposing the sport and creating interest among the people. You see, during golfing season 10-12 tournaments are taking place. All clubs are busy in their tournaments. Lots of activities including BGA are taking place. But hardly people come to know about it because of lack of exposure. Therefore, I would request media to promote the game through newspaper, television, radio and online telecast etc.