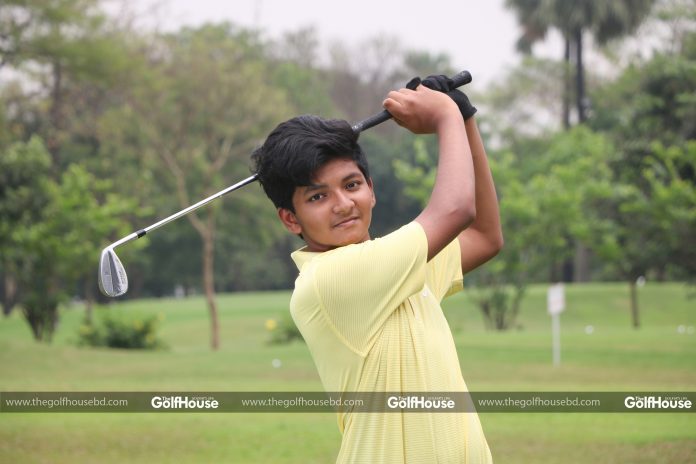 Ahnaf Hassan is a well-known face at the Army Golf Club. He started learning the game in the beginning of 2016. Within a short time he won a number of trophies in junior group. But due to his O' level exams, he stayed away from the game for almost a year. Now with the exams over, he has started playing golf again.
TheGolfHouse caught up with him at the practice ground and had a short conversation with him.
Q: How are you Ahnaf?
A: I'm fine, thank you.
Q: You were absent from golf last year. Why?
A: I was absent from because of my studies. I appeared for my O' level exams this January and now that I'm done with my exams, I'm trying my best to get back in the winner's circle.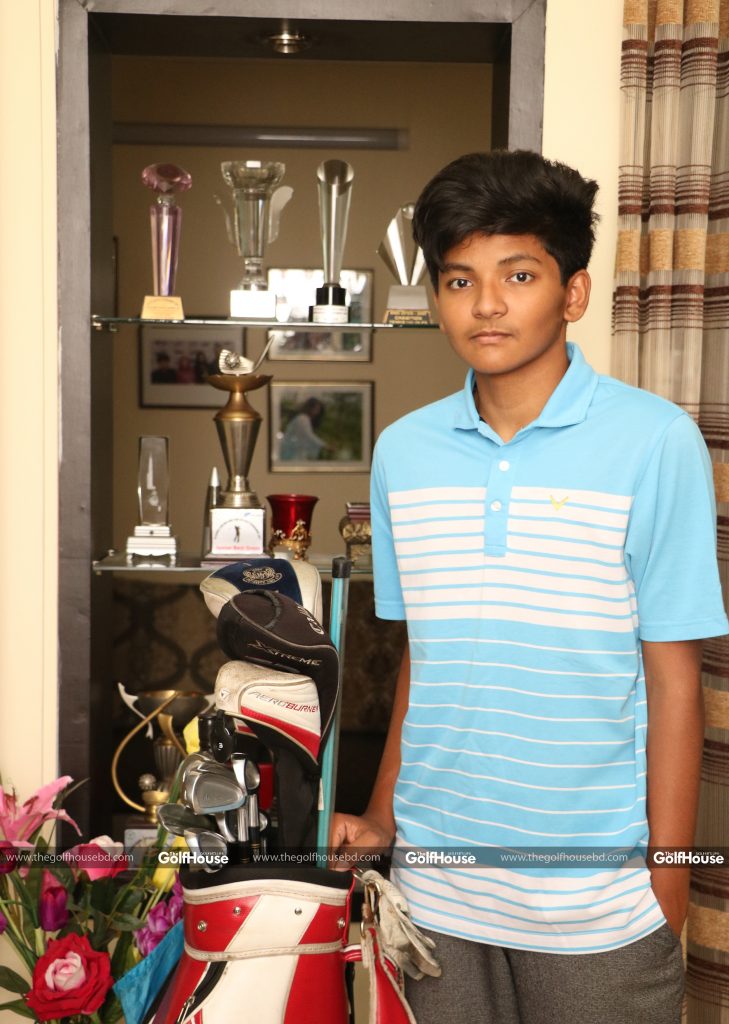 Q: How is your practice going on?
A: I am practicing about 1.5 hours every day and I have also recently joined Leadbetter Golf Academy in Kurmitola Golf Club where I'm being guided by Mr. Peter.
Q: Who brought you to golf and how?
A: I used to watch my father hit balls in the driving range and one day I asked him if I could play this game. Having a supportive father and a curious mind, I started spending hours in the driving range.
Q: What are your achievements so far?
A: I won about 8-10 trophies in my first season which was in 2016 and like I said, I'm trying to get back in the winner's circle after a whole year of absence from golf.
Q: So you think studies get the first priority?
A: Studies will always get the first priority but if I'd like to choose a sport, golf would be my first choice.
……………………………………………………………………………………………………………….
……………………………………………………………………………………………………………….
Q: Who is your favourite player?
A: From my country, my favourite player would obviously be Md. Siddikur Rahman, and Rory McIlroy would be my favourite among the PGA tour professionals.
Q: What is your ambition with golf?
A: My ambition is to get known by other professional golfers and to play in international level.
Q: Are you planning to take golf as profession?
A: I play golf because I like it and if I earn money playing the game that I like, it would be a bonus.
Q: What is your favourite iron?
A: Seven iron.
Q: What is your strong side in golf?
A: My swing would be my strong side as it is appreciated by a lot of other players and now I just have to learn to utilise it.
Q: Your weak side?
A: I am weak in short distance shots, for instance 40-70 yards.