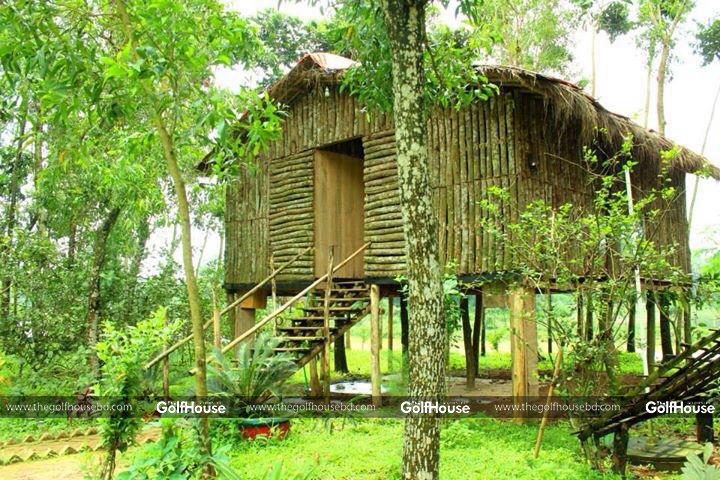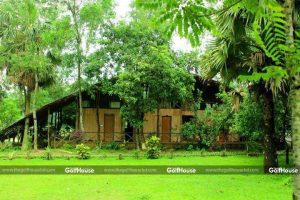 Chuti resort & picnic spot is eco friendly place where tourist can get diverse taste. The resort provides authentic & distinctive travel experiences to the distinguish holiday hunters. The resort is located at Sukundi Village in the Eastern side of Gazipur Sadar; just 3 Km away from the world famous Bhawal Rajbari/Gazipur Court Premises.
Chuti is ready with luxuries cottage, eco cottage, tent house, thatch house,  study cottage, bird house, two play grounds, kids' zone, and beautiful lake with swimming, fishing, boating facility, restaurant, organic foods, fruits, traditional pitha, reserved forest, horse riding and many more to entertain the guests. Here has a arrangement of boat journey. People can enjoy the Birds clamor, Crickets outcry, Foxes cry, Firefly procession  in evening and night.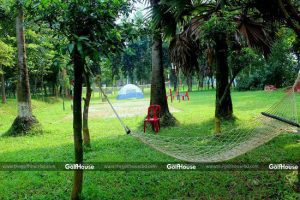 In full moon, the authority keep the light switched off to give visitors the original test of night. To enjoy the full moon and rain, this resort is one of the beautiful one. They offer seasonal fruit to the visitors without any cost.
This resort was established on 54 acres of land which is surrounded by beautiful lake & reserved forest.
Tourists have to pay 3,000-10,000 taka for cottage per day. The tarif for conference room is 20,000-50,000 taka where 90,000 taka for picnic.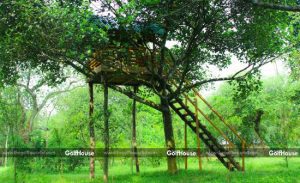 How to go: At first you have to reach Gazipur Chowrasta then you have to go infront of DC office (Rajbari) by own transport or passernger bus. From that place, you have to move 3 kilometers in Amtoli bazaar and then turn north and you would find Chuti restaruent.