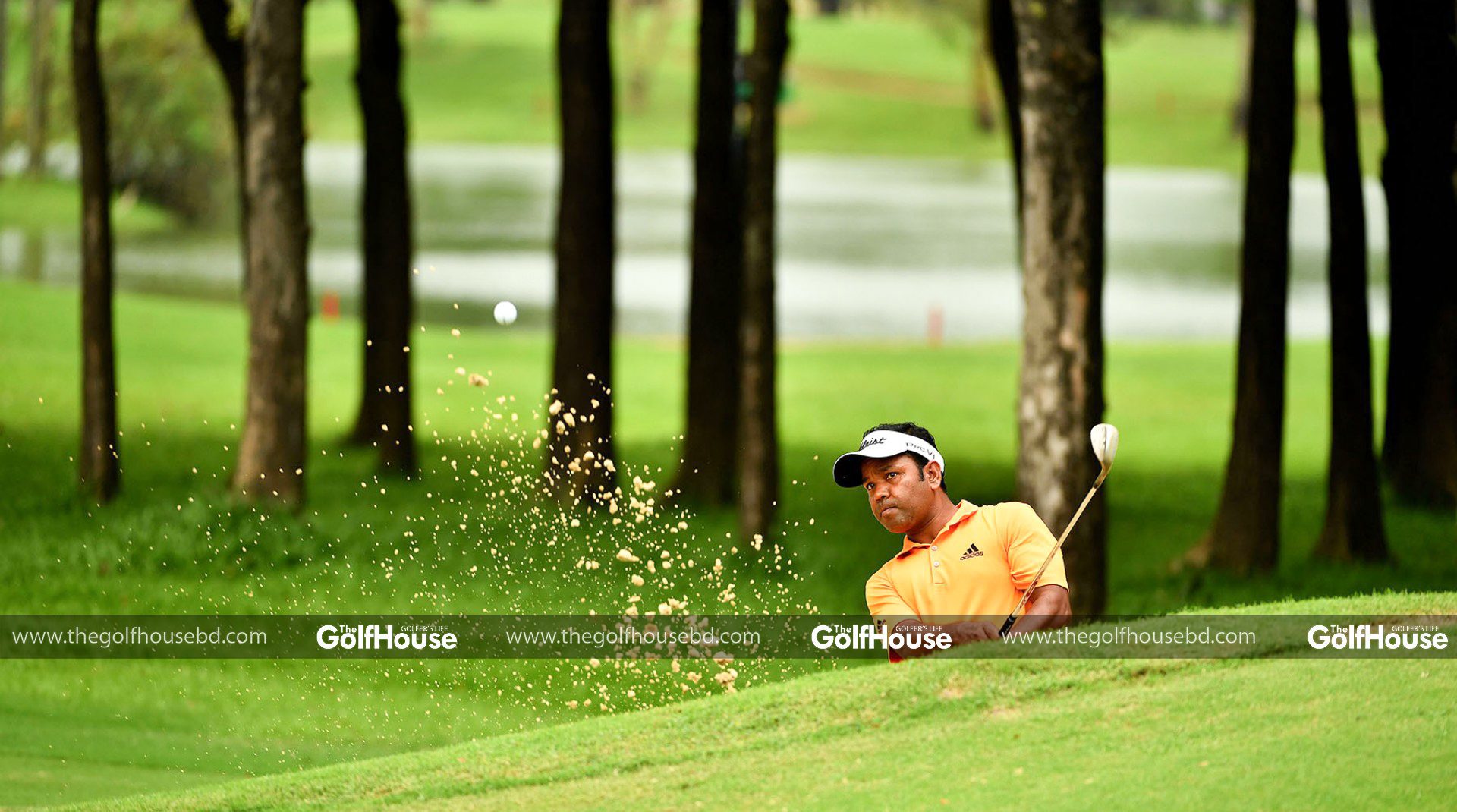 Siddikur Rahman, the two-time Asian Tour winner, has not had success on the tour since November 2013. While he has won events on the ADT and PGTI in the meantime, he has not won an Asian Tour title in over four years. In the Bangladesh Open last year, Siddikur finished second, which was a big improvement from his performance in the first two years. As the Asian Tour is taking place in Bangladesh for the fourth consecutive time, the 33-year-old golfer is excited and thinks the local golfers will do better this time than they have done in the past.
Fourth time Asian Tour is taking place in Bangladesh. How excited are you?
First of all, I want to thank Bangladesh Golf Federation who managed it all within a very short time. Secondly, I thank AB Bank for coming forward. Such big events cannot take place without the active help of sponsors. I'm really excited that Asian Tour is taking place for a fourth consecutive time and I'm looking forward to a good week.
What impact have you noticed of the four years that Asian Tour has been in Bangladesh?
If you analyze, our performances have improved gradually over the four years. Personally, I was really nervous the first time and finished way behind. The second time was a much better result for me and I finished runners-up the third time around, which shows we have improved gradually. Other players have done well too.
……………………………………………………………………………………………………………….
……………………………………………………………………………………………………………….
Do you think you can take advantage of the home course this time around?
Home course is always an advantage. I hope the weather will be in favor. The course condition is good and if it stays like this, we will do well.
Are you satisfied with your overall performance of the last two years?
I'm kind of satisfied. If you consider in regards to ranking, it is not that good but prizemoney-wise it is quite satisfactory. However, there is scope for doing a lot better and hopefully, I will do better in the upcoming events.
Rahil Gangjee won a title after 14 long years in the recent Panasonic Open. He didn't have a sponsor, yet he never gave up. This must be an inspiration for all golfers. What do you think?
Indeed you will definitely have success if you keep persevering. He won a title 14 years back and waited 14 years to end the drought. I know him pretty well. He is a very hardworking golfer and he's doing a lot of things to achieve his goal. He should be proud of his achievement.
The number of tournaments and number of sponsors in our golf has increased. But golfers are not getting individual sponsorship in that way. Do you think with the growth of the game golfers will get sponsors for themselves sometime soon?
Anything is hard to come at the early stage. But you see one way or another, golfers are getting more money now. With the increase in the number of events and prizemoney, golfers are earning more than before. So we should be focused on our own game, which can earn us more prizemoney. Maybe we are not getting it straight from the sponsors, but we are earning it anyway with our effort.
Your wife Auroni is the first female professional golfer of the country. How proud are you about her?
I'm really proud. She worked hard. She was in the national team and even won an award when in the national team. It's like a little piece of history that she became the first female professional golfer from Bangladesh. I hope more female golfers should follow her path and events for female golfers will be held.
How much hope do you have from the local golfers in the AB Bank Bangladesh Open?
First of all we will have home course advantage. Secondly, we have played three Asian Tours and a number of PGTI and ADT events here over the last few years. So we should not have that fear factor anymore. Everyone has a chance of doing well. I think all the players are really excited and looking forward to this event.