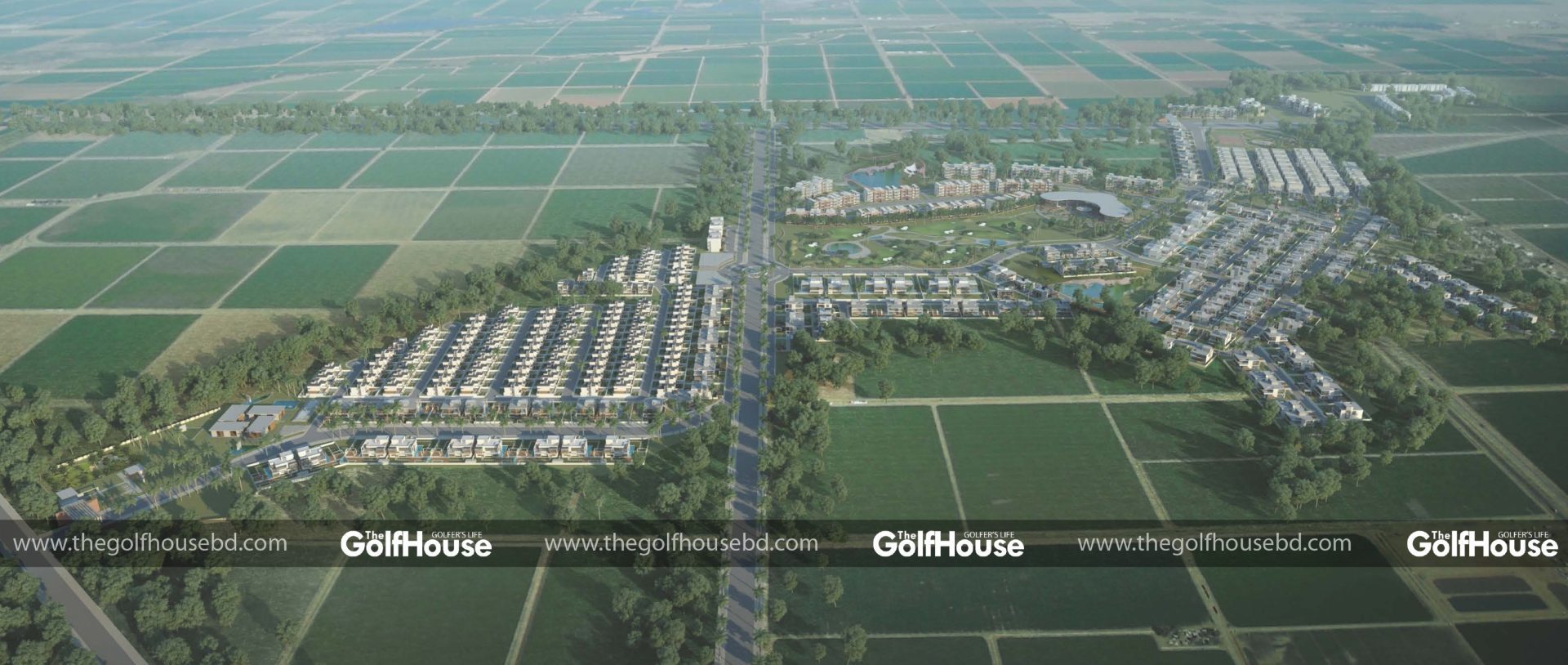 St. Andrews Golf Links in Scotland is acknowledged as the home of golf and at this prestigious venue each Sunday people from all walks of life wander over the links with their dogs or children and enjoy the public open space (exception is tournament times on Sunday's).
St. Andrews is public land and the community have the right to enjoy the area when golf is not being played, yes there are rules that people are requested to follow such as please do not go into bunkers or onto greens but generally you can picnic on the tees or fairways and enjoy the area.
So Pacific Coast Design is creating nothing new with its introduction of Community Golf Facilities in India, but to some golfers who are more used to a private golf environment it is a bit of a shock. However to Developers creating new townships and those who wish to take up the game of golf it is a wonderful way of combining community open space with golf.
Simply put, a Developer puts aside 8 to 15 acres within a proposed township and develops a golf facility, the Developer owns the land and the Club associated with it. The Club controls the golf land and usually early mornings (for walkers), evenings (for everyone) and one day on the weekend there is no golf and the golf facility is open to those who live in the community. They can walk, jog, exercise or picnic on the grass.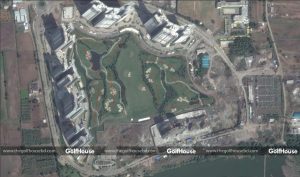 Developers are required by law in India to allow for a certain percentage of "Open Space" within any new township project. While the cost of developing a community golf facility in such space is more than say a Park, there is at least ongoing income from the golf facility (Green Fees and / or membership) and this pays for high quality maintenance as well as giving a small return on capital invested into construction. A park will cost money to build and maintain without any ongoing income and this usually means either the Developer or the 'Society' have to invest money each year, often leading to a deterioration of maintenance standards over the years.
PCD have two such Community Golf projects already constructed in India (Arvind Uplands in Ahmedabad & Blue Ridge in Pune) with another three in the design / preliminary construction phases.
Arvind Infrastructure has developed their 'Uplands' project in Ahmedabad, a 135 acres low density residential township with a 9 hole (Par 3) Community Golf Course on 9.2 acres and Club on 3.6 acres.
The golf zone has a path system around the area along with four 'fitness stations' (specialist outdoor gym equipment), large lake, rest gazebos and landscaping to complement the golf holes. The Developer has completed the golf zone along with infrastructure (roads & entry) first as the golf will greatly assist marketing for the residential product.
The golf zone was deliberately developed about one metre lower than the main adjoining road so that vehicles and pedestrians (outside of golf zone) can easily see into the golf, there are also viewing platforms and seats outside of golf zone fence so that community members can enjoy the zone at all times.
The Club will control all access to the golf and users will always need to go through the Club entry to enjoy the area. All of the area will be covered by CCTV / webcam for security and targeted lighting will be used inside of zone.
It is sometimes difficult for potential new golfers to walk onto a golf course for the first time, however the community golf concept allows them to walk over the golf without even playing, thus breaking down the fear and will obviously interest a lot of potential new golfers, encouraging them to try out golf. PCD has allowed for two artificial grass teeing mats on each tee for beginners in front of the usual grass tee area and we see such Community courses as being a real nursery for new talent as well as a fun place to hone the shorter aspects of the golf game.
The concept has created such interest that Arvind Infrastructure is doing a second community golf project (Beyond Five) about 35 minutes drive from Uplands. When this second golf course is completed (2017) both Clubs can hold regular Par 3 interclub tournaments.
The Community Golf concept is also an extension of the Indian Golf Union's push for more training facilities across India with past IGU President Anil Seolekar indicating recently "the Township Community Golf concept is a great solution to bringing golf to the wider population as a sport option and will really assist in growing the game in India".