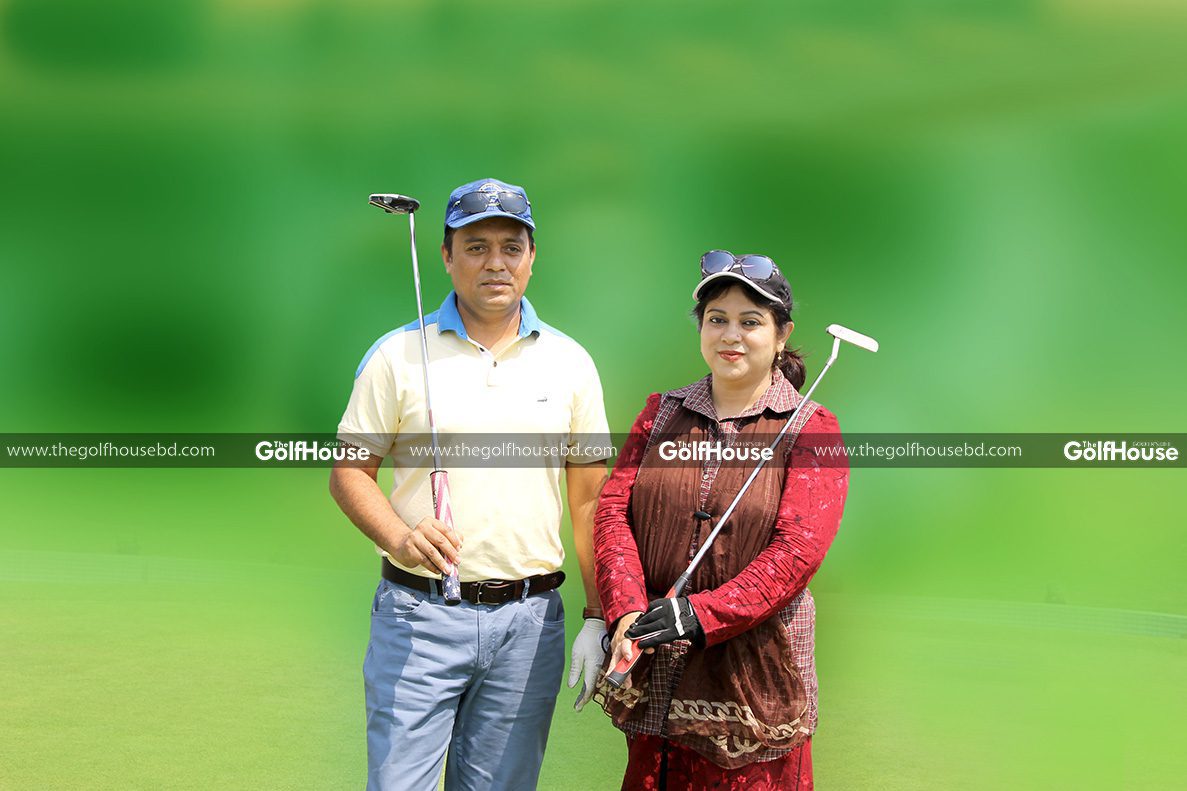 Saidul Islam is the managing director and CEO of Confidence Salt Ltd, a pioneer in salt industry in Bangladesh. Born and brought up in the port city of Chittagong, Mr. Islam, who is also a chartered accountant, has worked in high positions in various companies. His profession and studies has taken him to different parts of the world, and such a chance incident drove him to the golf course. However, it took a quite bit of forcing from his wife, Kaniz Fatema, to convince Mr. Islam to take the game seriously. Now both Mr. Islam and Mrs. Islam cannot think of a week without golf. Lets here their story:
How did you get involved with golf?
Saidul Islam: There's an interesting story related to my introduction to golf. I was once on a business trip to South Korea where my business partner kind of forcibly took me to a golf simulation establishment. I watched them swing and hit the balls on the big screen, but when I tried I could not hit properly. Later when I was at the check-in at the airport, on my way back home, I got a phone call from him. Soon he came to the airport with a big kitbag of golf accessories. I was at a loss what to do with the golf kits. He said he wanted me to learn golf so that when he comes to Bangladesh I can play with him. I was surprised, but I took the gift and came back to Dhaka. However, I didn't make use of the golf kits for the next two months. Fortunately I had a friend who was a member of the Shaheen Golf and Country Club. He took me to the club and introduced me there. Later on my wife insisted on me becoming a member of the club.
Bhabi, tell us how surprised you were when he brought a golf kit all the way from Korea? And then how did you encourage him to start playing?
Kaniz Fatema: He was very excited when he came with the golf bag. He said, what would I do with this? I said, you will definitely play. My husband usually spends a busy time, worrying about his business all the time. So I felt there could be no better way for him to be relaxed than by playing golf. I filled in the club membership form for him. Once he came to the course and tried once or twice, he started becoming regular. And through him, I also git interested in playing the game.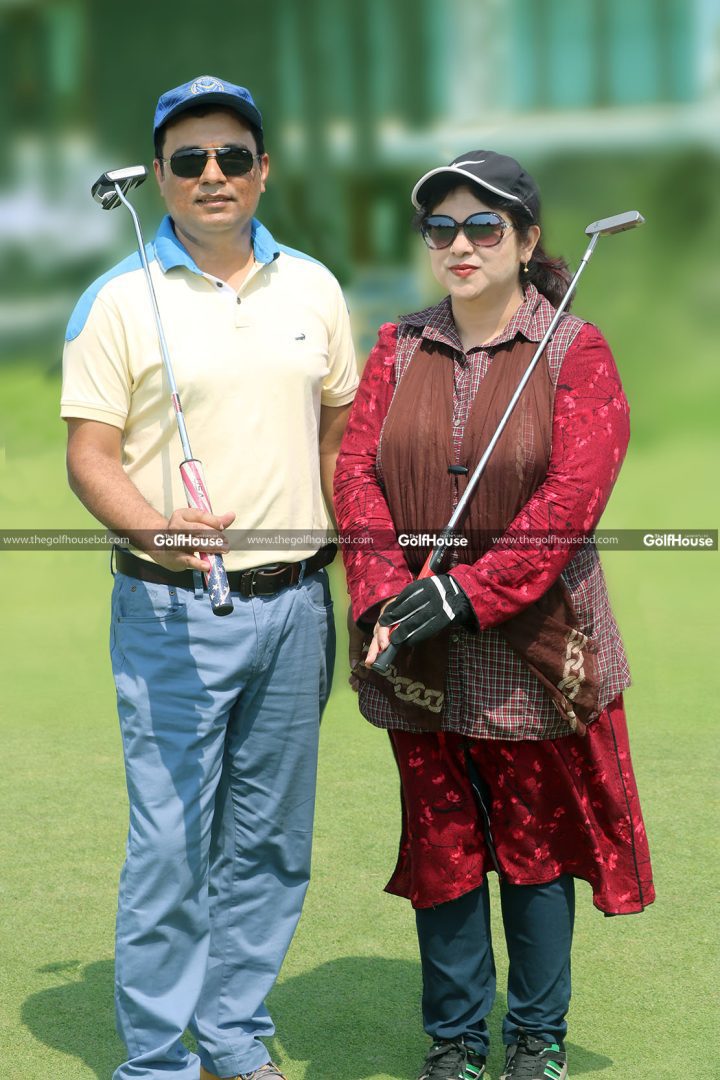 You came here to encourage your husband. But now you have become the lady captain of this golf club. How did you get so much involved yourself?
Kaniz Fatema: It started little by little. At first I would wait for him at the clubhouse while he used to play. Then I started joining him in the middle of the golf course. Then I started to hit the ball. So it started like this for me. Fortunately I became champion in the first event I played after only two months' playing. It was still bit of a time-pass for me. But one day Humayun bhai told me they have selected me as the lady captain of this golf club. It was a big transition for me, from a complete housewife to a lady captain. For me, however, the most important thing is the recreating and the bonding that we develop with others here.
Which aspect of the game attracts you most?
Saidul Islam: The game itself and the environment at the course is refreshing, which we don't usually get in our city life. The second thing is that socialising aspect of the game. The friendship and bonding that we create here is very rewarding for me.
Does golf has any negative impact on your family life? Do you discuss the game when back at home?
Kaniz Fatema: There is no negative in golf for us, everything is positive. When we play well, even our parents encourage us. At our age, golf is a very safe sport.
Saidul Islam: Even if I didn't play golf, I think I had to do some sort of physical exercise. I used to play badminton, but had to give it up due to a knee injury. Golf is the only game I can play now without any worry. Age is not a factor in this game.
Does golf help you in your business?
Saidul Islam: It may not help directly, but it does have indirect benefits. Golf is part of our corporate social responsibility. We are sponsoring a tournament here, which is giving us mileage. We are also helping caddies and ball boys financially, which works as an indirect branding for our company.
Bhabi, how do you manage your family while giving time to golf?
Kaniz Fatema: I maintain everything. Since I'm a housewife, family comes first for me. After completing all the household chores, I give time to golf. If you can organise in a proper way, golf doesn't hinder your family life.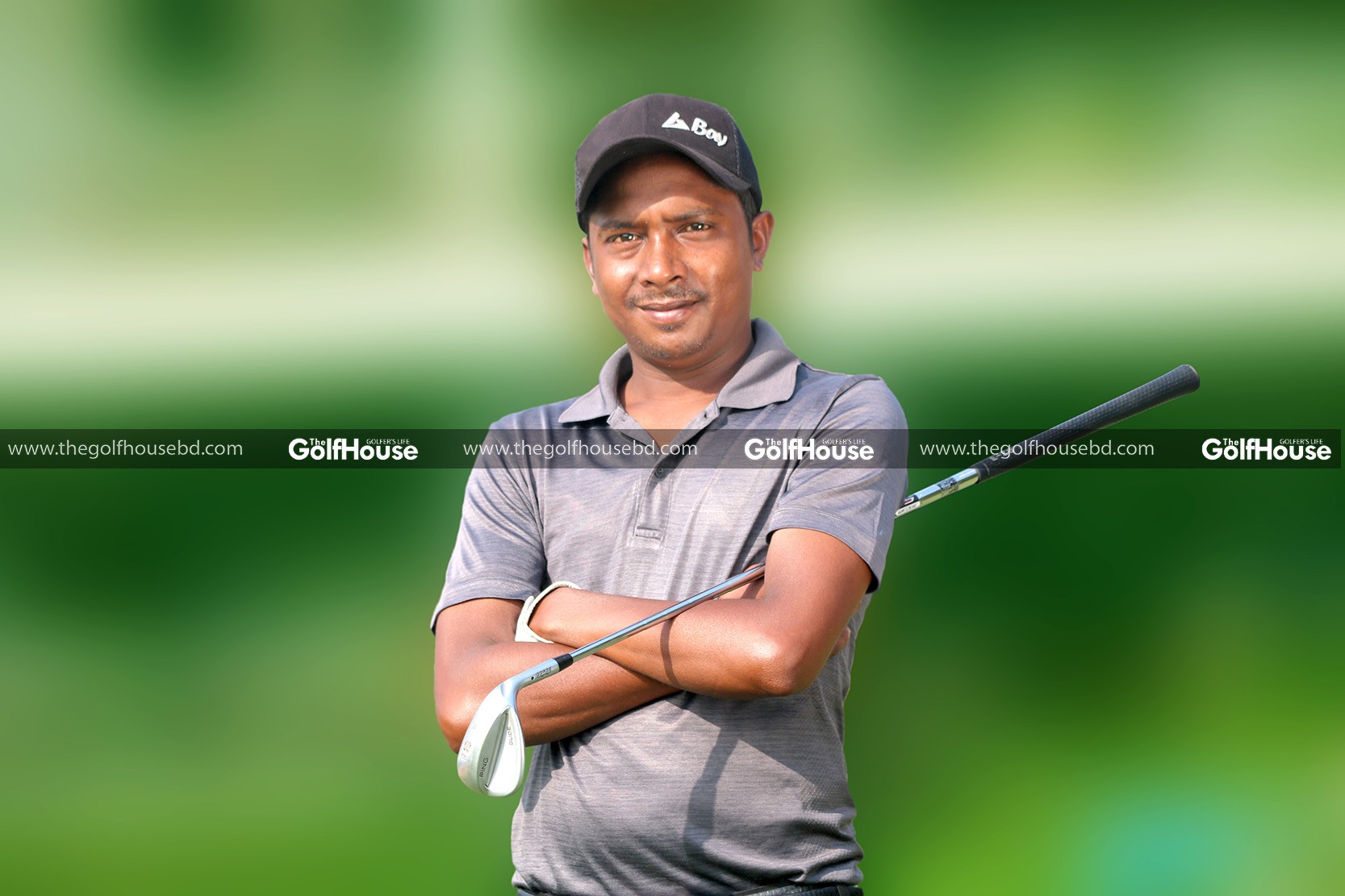 What is your message for housewives?
Kaniz Fatema: If housewives can manage time after performing their responsibilities, they should spare some time being at the golf course in pure golfing entertainment. There is nothing better if both husband and wife spend the time at the golf course.
Do you have a message for the business people and entrepreneurs regarding golf?
Saidul Islam: Business people spend busy time. They go through a lot of stress due to their business and occupation. But we all need some recreation in life because life is too short to fret away. Furthermore, physical exercise plays an important role in physical and mental health. Golf can be the best exercise for us which we can do in the middle of nature. The positive impact that golf can bring to one's mental and physical health can also subsequently have a positive impact in business and profession.