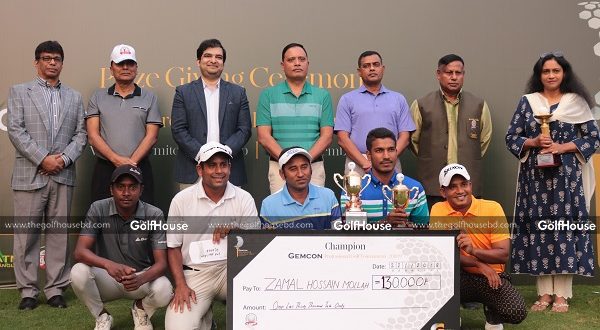 The prize giving ceremony of the 3rd Gemcon Professional Golf Tournament was held at Kurmitola Golf Course in Dhaka.
Bangladesh Professional Golfers' Association organised the tournament, sponsored by Gemcon Group.
Senior Vice President of Bangladesh Golf Federation Major General Mohammad Anayet Ullah attended the programme as the chief guest and the President of the Army Golf Club, Major General Mohammad Nazrul Islam was the special guest.
……………………………………………………………………………………………………………….
Also read: THE MOMENTUM NEEDS TO BE TAKEN FORWARD
……………………………………………………………………………………………………………….
Gemcon Group director Kazi Inam Ahmed spoke at the event about their involvement in sports and how they have helped develop this sector: "Gemcon started its journey more than three decades ago. In this long voyage, we have reached at a stage where we ensure our presence in numerous sectors and contributing to national and socio economic development of the country. It is our tradition to promote youths and sports, as we believe they are one of the major factors for socio-economic advancement of a nation. We believe in engaging more young people in different sports activities which could be an important influence in social development."
Inam further said: "Gemcon has been promoting various sports in the country and golf is a big platform for Bangladesh to earn global recognition. Golfer Siddiqur Rahman deserves special mention here, as he made Bangladesh proud in several international golf tournaments. BPGA and other related bodies are also the one who deserve this praise. Gemcon has always been with golf and hopes to build on these initiatives in the years to come."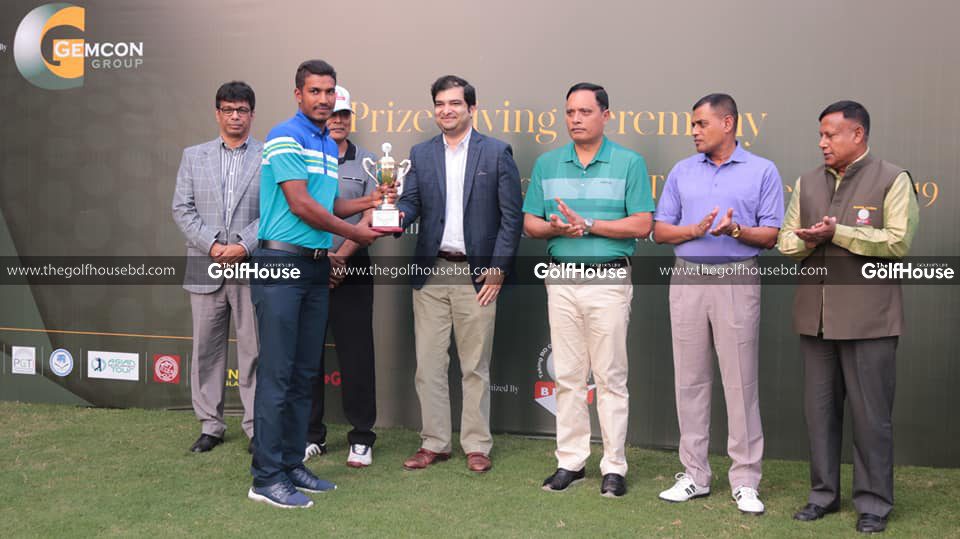 Inam congratulated the winner of the tournament Zamal Hossain Mollah and wished all participants best of luck in the future.
BPGA secretary general Brigadier General Quamrul Islam spoke at the event, among others.
A total of 77 leading golfers of the country alongside 10 amateur golfers participated in the Tk10 lakhs prize tournament.
Zamal Hossain Mollah  -4 (284)
Md S. H. Sohel  -1 (287)
Md Nazim  -1 (287)
Md Dulal Hossain  -1 (287)
Md Sajib Ali -1 (287)
Mohammad Sagor  1 (289)
Md Nur Jamal  1 (289)
Md Akbar Hossain  4 (292)
Md Zia    4 (292)
Dil Mohammad   4 (292)