Jamal Hossain Mollah, the second most successful golfer of Bangladesh, is all set to represent the country along with Siddikur Rahman in the Asian Games in China later this month. The 38-year-old is excited as this will be his first multi-event participation after the South Asian Games. The multiple-time PGTI and BPGA winner is training hard for the Asian Games and believes the kind of form he is carrying he could bring laurels for the nations. Following are the excerpts of an interview he gave to TheGolfHouse magazine recently.
What is your current routine?
I start at 6:30am and do exercise till 8:00am. Then after breakfast, I hit around 300 balls till 12:00am, and then do the chipping and putting.
So what is your next assignment?
I'm going to China for the Asian Games. The golf event will take place from 28 to October 1. I will be accompanied by Siddikur Rahman bhai.
How long have you been training for the Asian Games?
It's been six months or so since we've been getting prepared for the Asian Games. We are playing in events which are part of our preparation.
What will be the format of the competition in the Asian Games?
We will play individually. There will be team events too, but you need to have four members to make a team. There will be teams from India, Nepal, Sri Lanka and other countries. But we will play individually since only the two of us are going.
You have never played in China, have you?
No, I haven't.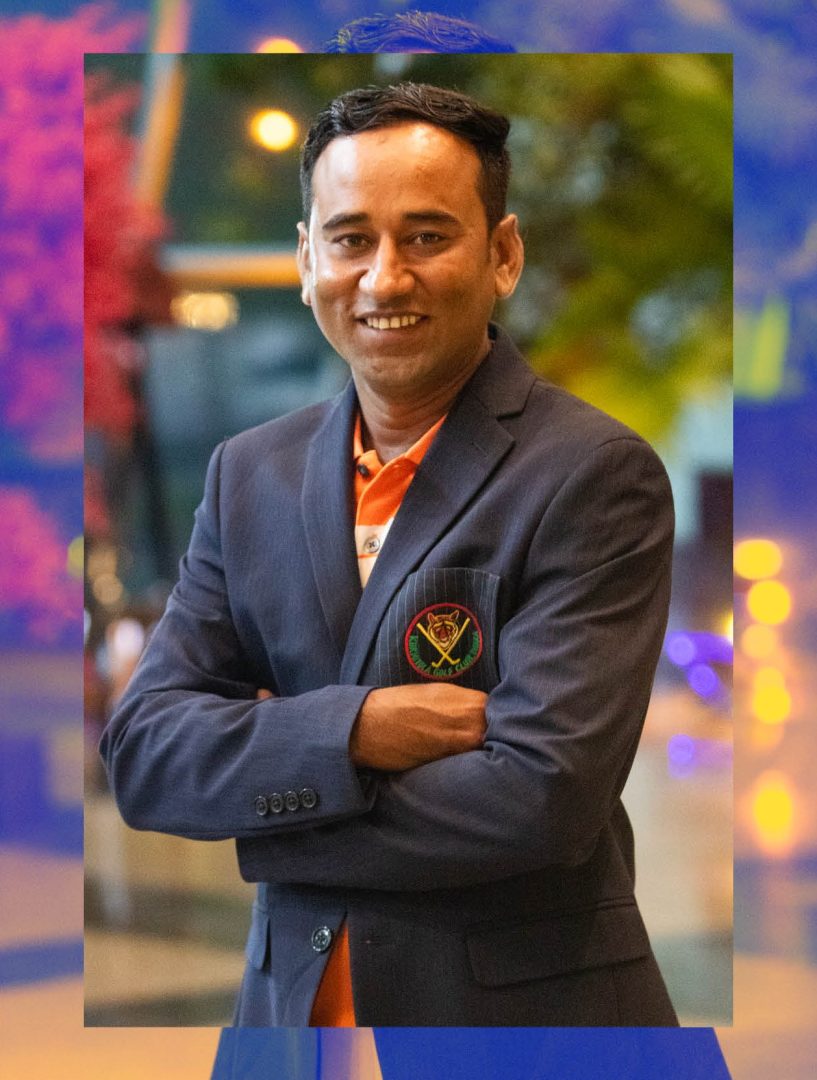 Will be a bit challenging to perform on an unknown course for you?
It will be challenging, but if I can give my best I can do well. I'm doing proper training and form is with me, so hopefully I can do well.
You have never played in the Asian Games. In China, you will stay with the whole of the Bangladesh contingent. So you must be pretty excited?
Indeed, I'm feeling good about being part of a large contingent and being able to represent the country. But everything depends on how I perform. If I can do something good for the country, I will feel really good.
We hope you do well too since you have been in good form in the Indian circuit.
I was doing pretty well in India, was in fourth position in the Order of Merit and finished second in the last event I played last month. But I had to return home without playing in the following event due to dengue to my child.
When will you leave the country for the Asian Games?
We will probably leave on the 23rd of September and return on the 2nd of October. So I will miss another event on the PGTI. But I will fly for India on the 3rd of October to play in another event.
Are there any events ongoing at home?
A. No there haven't been any local events for a long time. There are issues with the association (BPGA), and the professionals are suffering due to it. We need events to sustain ourselves. Let's hope the issue will be resolved soon and we will get back to playing at home.