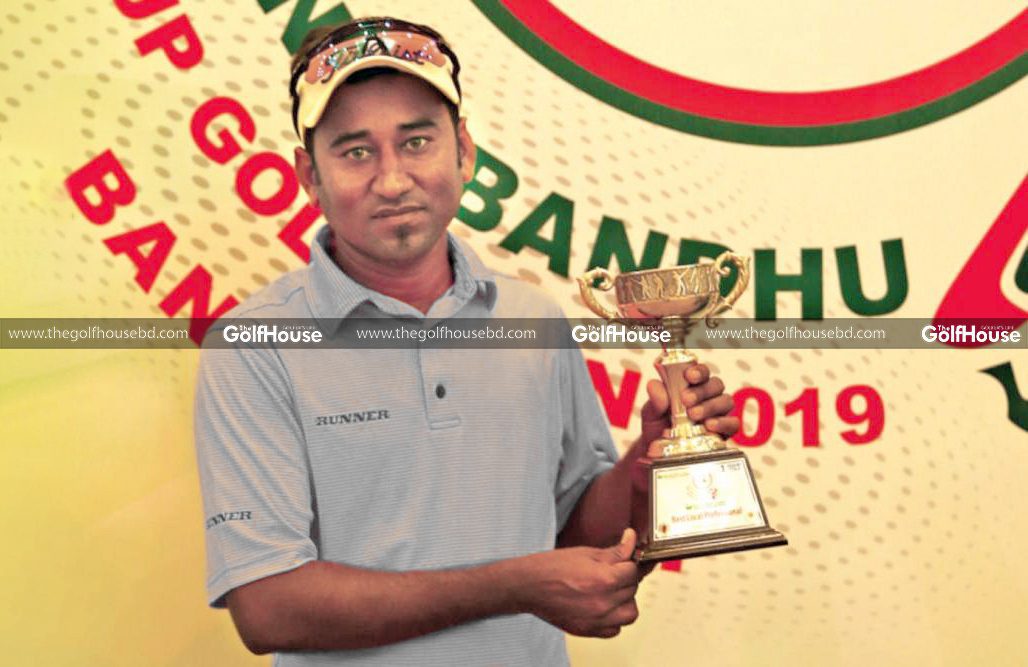 Like the previous year, Zamal Hossain Mollah emerged as the best Bangladeshi performer in the fifth edition of the Asian Tour event in Dhaka, the Bangabandhu Cup Golf Open.
The 34-year-old finished in 10th position with an aggregate score of nine-under-par (275).
It was not an auspicious start for the golfer, who had come into the 350,000-dollar competition on the back of rich vein of form. He had just won the Bengal Open in Kolkata – his first PGTI title away from home, and was setting himself up as one of the contenders for the title.
However, Zamal made a pretty disappointing start, returning a card of one-over-par in the first round to find himself languishing in 70th position, facing early threat of elimination while his peers like Siddikur Rahman, Muaj Mohammed and Sajib Ali got into the top ten. But the Kurmitola-based golfer was adamant to prove his worth and he carded 66 in the second round, exchanging seven birdies for two bogeys, to shoot himself up to 22nd position.
But consistency was the main problem for Zamal, who once again played a one-over in the third round to fall back to 24th position and wash his hands off any realistic chance of winning the title.
Bouncing back again, Zamal played the best round of golf on the final day, carding six birdies for a 65. That effort lifted him to 10th position on the leaderboard.
It wasn't the result he had hoped for in the beginning but it Zamal was nonetheless happy with finishing as the best local performer for the second consecutive year.