Ahmed Munazil Choudhury is the new change to the idea of Service Apartments Industry of Bangladesh. Having run the Lakeshore Hotel in Banani and making it one of the top destination hotels in Dhaka, Munazil has turned to the niche market of
service apartments. He has developed his employees in his mantra, which is
delivering the best service with a smile. Space Apartments, where he is currently
holding the General Manager's position, has a clientele which include top executives of
multinational companies, development agencies and foreign missions. In a lengthy interview with GolfHouse, this hospitality industry icon has shared his views, his beliefs, his methods and his plans regarding the hospitality industry and tourism
sector of Bangladesh.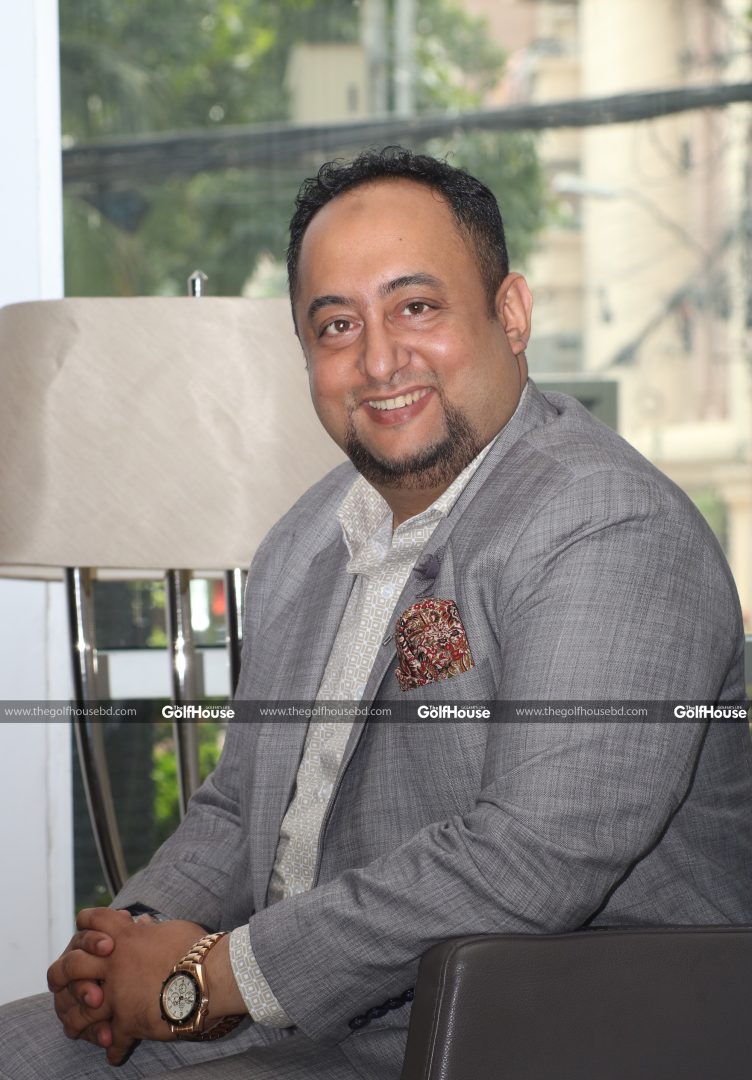 What is the story behind the Space Apartment Hotel?
Service apartments have been there in Bangladesh for quite some time. But it never got that exposure because those were not made as apartments, rather made or run by people, mostly foreigners, to meet their specific demands. But Space Apartment is a proper service apartment that has been built for. It has the total infrastructure, people and other aspects to be regarded as full-fledged boutique service apartments.
What kind of facilities do these apartments offer?
Space Apartments is a new meaning of boutique service. If you compare with any other hotel, we are able to provide similar service. We do not have a bar or a swimming pool, but we are at par, if not better, at all the other aspects. We have 24X7 restaurant, laundry service, front desk, housekeeping, etc. The guests are always taken care of. We build a lifecycle around the life of our guests – it is strategically located at the diplomatic zone, close to the beautiful Gulshan Park. Guests feel relaxed and comfortable staying here.
People from which section of society usually stay in these apartments?
Frankly speaking, the high-end people stay in these apartments. We serve the cream of the crop. Paying for a one or two-day stay at such price is no big deal, but staying for a month or a year is not very easy for everyone. It's tough to find such guests, but we have built a team over the years which is doing great. We are doing superb business. We have a clientele which includes top executives of some of the top corporate houses, multinational companies and development agencies such as Grameenphone, Unilever, Tommy Hilfiger, etc.
How is the fare/tariff?
We have a regular rate and we have a corporate rate.
What is the significant aspect of these apartments?
The significant feature is space. We do give a lot of space — 650 sq ft for deluxe one and 700 sq ft for premium one, with attached balcony. We cater to very high-end clientele. They get bored of staying in five-star hotels a few days and come here. They want to feel special and have their own identity. So we make sure that any guest who walks in can live his life to the fullest.
……………………………………………………………………………………………………………….
……………………………………………………………………………………………………………….
How is Space Apartments contributing to tourism?
We provide guests with a long-term abode with security and luxury. Our guests need to have a good place to live for a long period of time. They need to acclimatize, they need to feel highly secured and we provide that to our guests. The impression that they get from our service, from our employees is the impression they make of our country. So we are contributing in that sense by providing a positive image of the country to the foreigners. My employees are the ambassadors of this country.
What should the tourism authority do to promote tourism in Bangladesh?
I recently visited Rangamati. No doubt it is a beautiful place, but the resort that I have stayed in was a bit clumsy with it's service. But there are also good examples of tourism & service well done such as the properties in Sylhet, Coxs Bazar. etc. The current government has taken massive initiatives to promote Bangladesh and I appreciate and also understand the tourism authority that these initiatives would take time in improving the image of Bangladesh to the world.
There are 32 apartment buildings under the Space Apartments. How difficult is to manage such massive property?
Over the course of time I have developed a good set of people who staunchly believe in me and the new wave of change that I have brought in the hospitality industry. They are doing a fantastic job. My method is to empower people. I don't tell them to do things; I give them a total understanding of the things or decisions that they take.
How crucial is education when it comes to hospitality industry?
It is imperative that the personnel that we have here are well educated, in English specially. We are dealing with human beings. First thing is the hoteliers should know manners and etiquettes; they should know what to do and what not to do. A hotelier should see things from a guest's point of view. The English and accent has to be there. They need to know the American or British way of doing things. Grooming is important also, but most important is having a smile.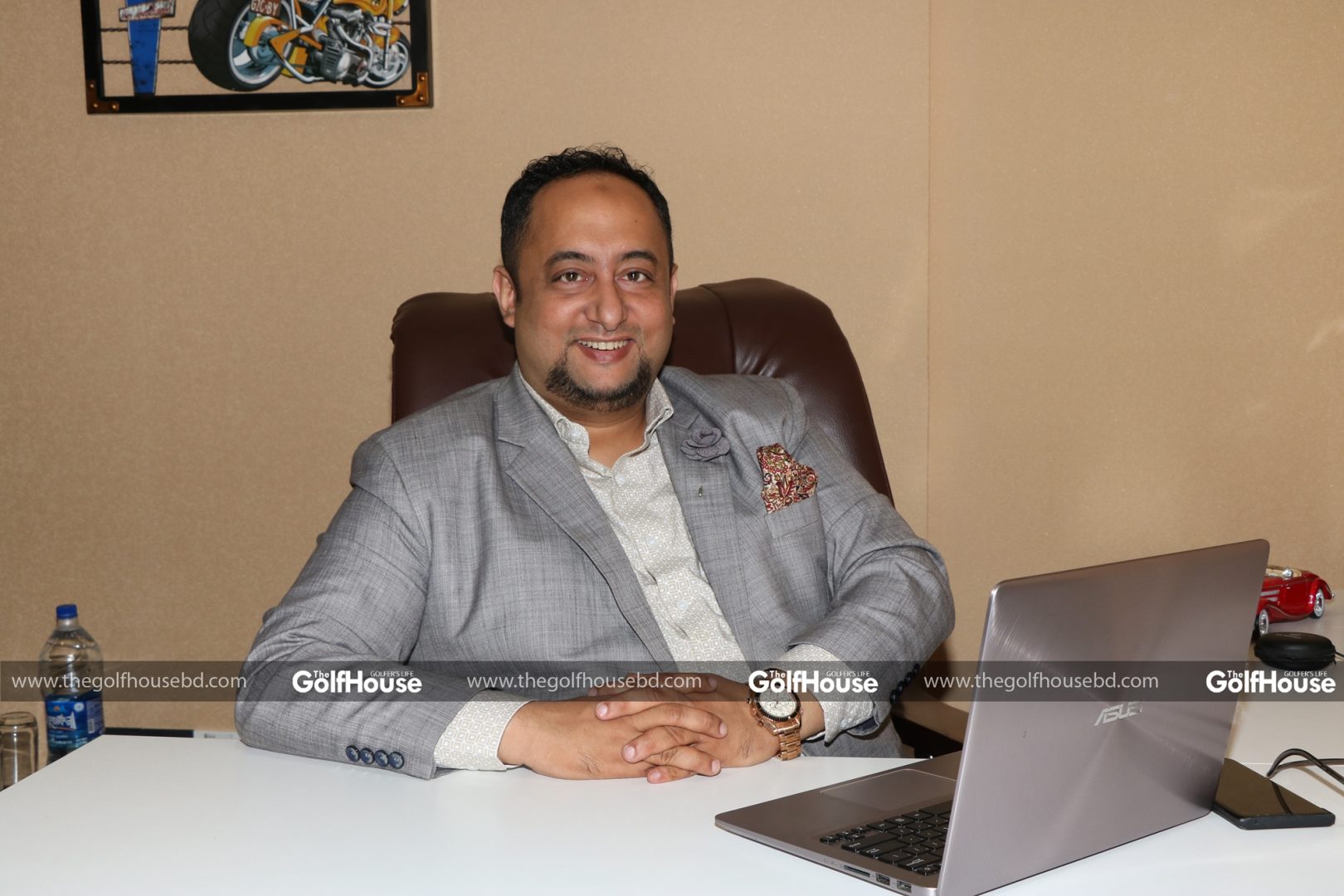 Why do we have to hire people from other countries to run some of the top executive positions in our hospitality industry?
In my opinion, Bangladesh hospitality industry is going through a big transition. We have had Westin, Radisson, Sonargaon, Sheraton, Lakeshore etc. But in a couple of years, there will be a good number of hotels coming up in the country and we are going to need a lot of resources. The quality of students can be improved. Once the hotels take shape, there will be more demand for studying hospitality management. At the moment there is not enough qualified people in the sector which is why we have expats running some major hotels of Bangladesh. But this is going to change pretty soon.
What was it that encouraged you come to this sector?
I have been in hospitality industry for a few years, maybe not as much as some others. But when I was with the Lakeshore Hotel, I made it the number one hotel in town in the tripadvisor. And it still is the number one out of 85 hotels in this town. When I joined it was a totally brand new hotel. So I made it my recipe of success. I included a lot of technology into the hotel. It is the service and the people that brings in business, not the chairs and tables. I joined service apartment industry because I wanted to be one of the pioneers of this industry.
Do you take interest in golf?
I do have interest in golf. I used to live in Uttara before and I used to look at the beautiful people playing golf there. I have my relatives and friends who play golf. I'm getting a lot of information regarding golf and very soon you may find me in one of the golf courses.