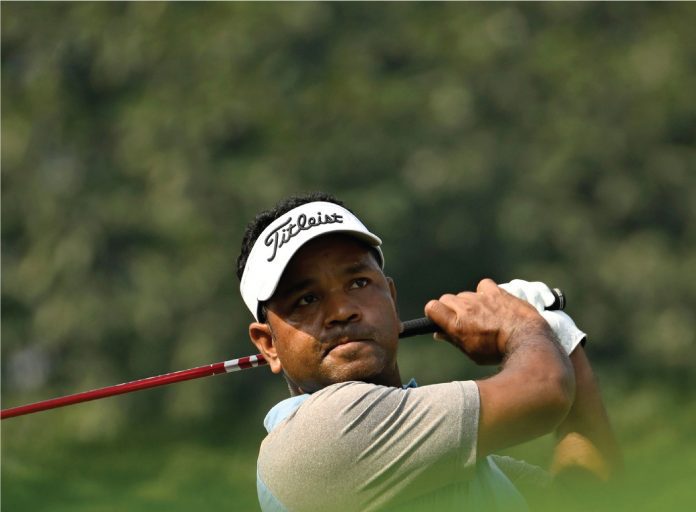 Consistency used to be the biggest strength for Siddikur Rahman in the early part of his professional career. From 2010 and 2013 when Siddikur won two Asian Tour events, he would invariably end among the top ten in almost every Asian Tour event.
But as time went by and injuries with lack of form crept in, Siddikur seems to have lost that great strength. He would often show glimpses of his old self, raising hopes of his fans and an entire nation regarding an elusive third tour title, but eventually he would end up making massive gaffes, so as to wash his hands off chances of winning another big title.
Although relatively subdued over the past four years he showed glimpses of his former self by finishing tied third in the Mercuries Taiwan Masters and joint fourth in the Bangladesh Open last year.
In the International Series Thailand, Siddikur put himself in pole position, shooting an eight-under-par 64, to share the third-round lead.
Despite being one of the shortest hitters on Tour, not suited to Black Mountain, which favours the long ball players, Siddikur countered that with a brilliant short stick display to take a share of the lead going into the final round.
However, like a recurring nightmare, Siddikur faltered on the final day again, with a two-over-par in the final round to settle for a 27th position finish.
The next event was at the Delhi Golf Club, where Siddikur had previously won a title and made 10 top-ten finishes in 12 appearances, started in style, firing an imperious seven-under-par 65.
"I have been working on my fitness, my technique, my mental training – so that's starting to pay off, I can hit any shot I want. It is all starting to work," Siddikur had said at the end of the day.
However, it all went downhill from that point as the ace Bangladeshi golfer carded three-over, four-over and par in the next three rounds to finish tied for 52nd.
The following event, in Hong Kong, didn't prove to be any better for Siddikur as he finished 67th with a score of three-over-par (213).
After having played five Asian Tour and International Series events this year, Siddikur's earnings are a mere 42,000 dollars which barely puts him in 93rd position on the Asian Tour's Order of Merit. And he is languishing in 874th position on the World Golf Ranking, a freefall which he has failed to stall over the past decade.
Maybe all he needs at this stage is a victory, which might boost his confidence to arrest the slide and take him back to the height he had enjoyed once upon a time.