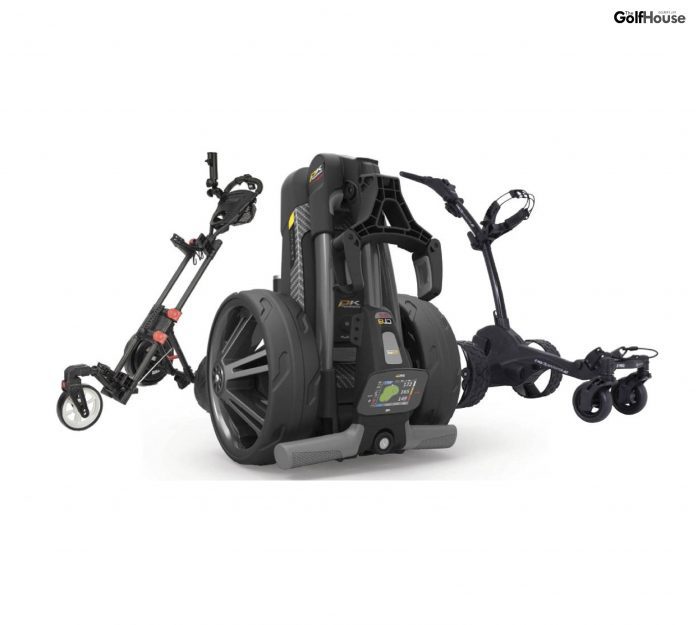 When it comes to golf, Australia is a nation of walkers. For the most part, the regular player mixes with their pleasure by striding out across the course. Take Mike Clayton as an example, who in his recent birthday tweeted "Never get in a golf cart and have young friends!" Of course, some courses require a cart, some prefer to ride, but for those who enjoy the walk, there are now more ways than ever to do it in style and ease thanks to the variety of electric buggies on offer. There are even wheels to supercharge your existing push/pull buggy. The following pages feature some of the latest and greatest from all the big brands in the electric buggy world, for golfers looking to save some energy in their daily steps.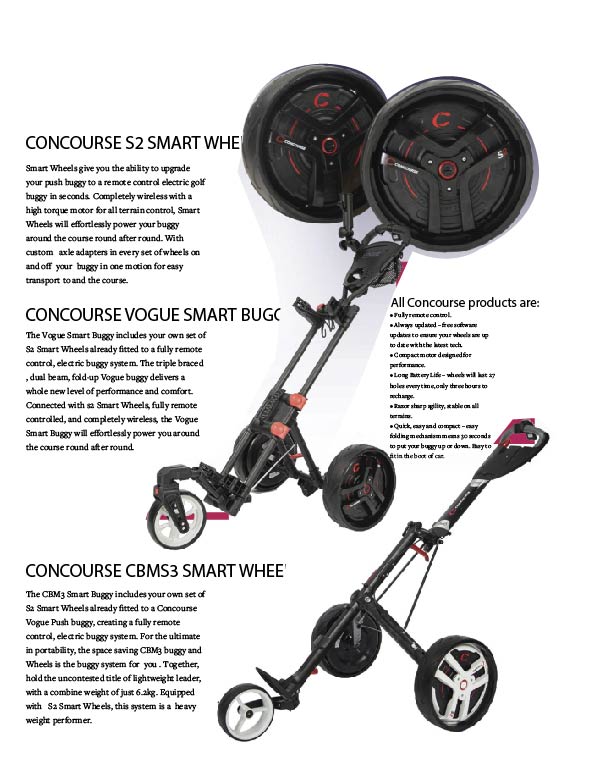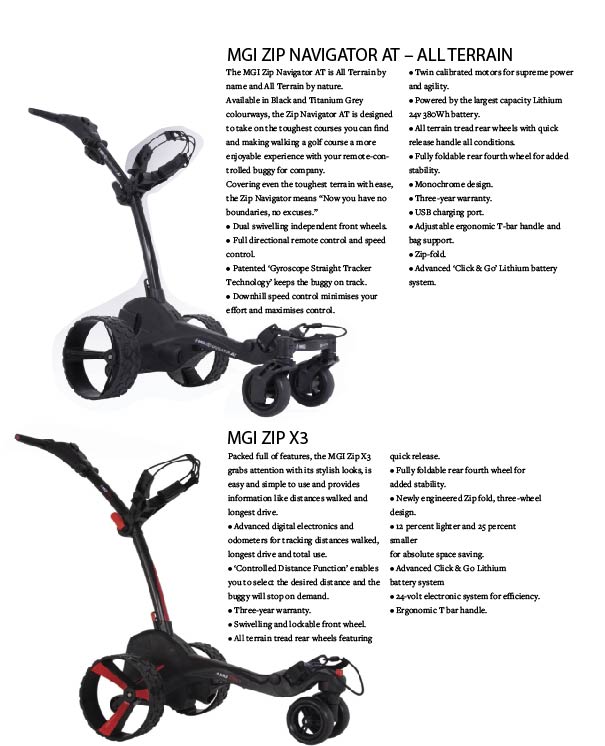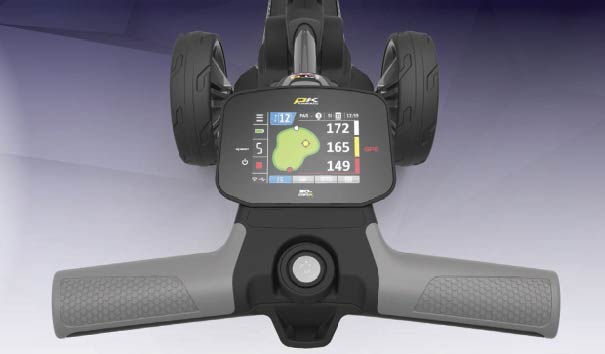 POWAKADDY CT8 GPS
Touted as "The world's smallest touchscreen GPS golf buggy" the all-new CT8 GPS affords golfers the opportunity to enjoy smarter power.
A fully-integrated GPS is accessible via a new 3.5" TFT full-colour touch screen, making it the smallest, most intelligent ultra-compact golf buggy in the world. This high-performance model comes preloaded with over 40,000 courses worldwide
with no annual fees or subscriptions. The 'Simple-2-Fold' system collapses 20 percent smaller than the previous PowaKaddy Compact C2i models and 35 percent smaller than its nearest competitor on the market.
Also Read: GRILLED SALMON WITH TOMATO SALSA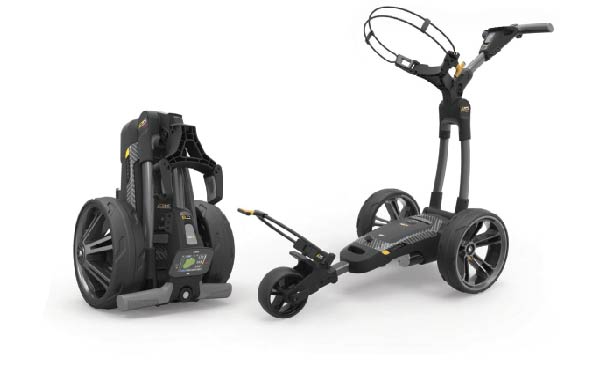 • NEW 3.5" mid-size Full Colour TFT Touch
screen widescreen display.
• Touch screen control.
• Delivers fast, accurate distances to front,
centre, and back of the green.
• Automatically locates courses.
• Auto advance from hole-to-hole.
• Active Green View – automatically
updates green shape.
• 'Drop Flag' technology for precise
distances to the hole.
• Stroke indexes and par information.
• Scorecard tracks your performance history.
• Bluetooth connected App for iOS and
Android allows for quick golf course updates.
• Automatic Distance Function.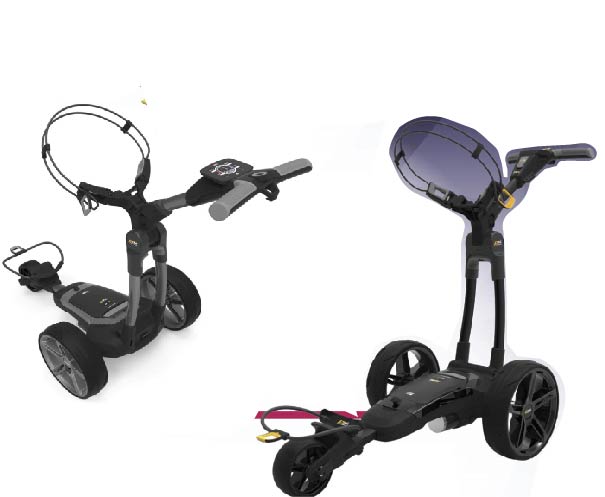 POWAKADDY FX7
The Freeway series has been renamed the FX collection to mark the tenth reimagining of the popular buggy family. The new FX3 is the entry-level model with a 2.3" full colour widescreen display with digital power gauge and battery fuel indicator, 1-Click folding system and now folds 20 percent smaller than its predecessor. Optional self-sensing Electronic Braking System ( EBS) automatically slows the buggy on steep inclines. recognise that the stylish FX3 offers engineered simplicity at the highest level.
• High power 30-volt speed controller system
• HET for greater downhill control.
• LCD backlight control system.
• Low-profile sports wheels.
• Height adjustable soft touch handle.
• High power 'Plug 'n' Play' 30v battery system.
• Battery top isolator switch with LED indicator.
• Anti-Tamper Dial Control.
• High performance low profile 'Power frame' chassis .
• Cutting=edge technology ensures your battery discharges less.
• Two-year warranty on the buggy.
• Five-year pro rata warranty on lithium bettemes
POWAKADDY FX7
Suited to the performance driven golfer, FX7 is the most intelligent
trolley of its kind.
The chassis is designed to seamlessly integrate with improved technology, providing golfers with the ultimate electric buggy experience, while it features the same simple folding system as the FX3.
• Stunning 3.5" OCA full colour
widescreen display.
• High power 30-volt speed controller
system.
• HET for greater downhill control.
• LCD backlight control system.
• High power Plug 'n' Play 30v battery.
• Battery top isolator switch with LED
indicator.
• Whisper quiet powerful 30v 230w motor.
• Height adjustable soft touch handle.
• High performance, low profile
'PowaFrame' chassis.
• Anti-ramper dial control.
• Smartphone/GPS device USB
charging port.
• Automatic Distance Function
• Built-in calorie counter.
• Distance measurement function.
• Extended three-year buggy warranty.
• Five-year pro-rata warranty on lithium
batteries.
• Available with optional Electronic Braking
System (EBS)