BRIDGESTONE TOUR B
What do Tiger Woods, Bryson DeChambeau and Jason Day all have in common? They all play Bridgestone's latest TOUR B golf balls.
Designed to deliver unparalleled distance and greenside control, the new TOUR B range feature 'REACTIV iQ' covers utilising impact modifiers. REACTIV iQ is a
smart cover technology that reacts to the force of impact for the needs of each shot, meaning no trade-off in spin and distance performance. Off the tee it rebounds quickly, delivering increased distance, around the green the ball stays on the face longer providing more spin. Offered in four models, TOUR B RX and TOUR B RXS (under 105 mph) and TOUR B X and TOUR B XS (over 105 mph), the new models were influenced by feedback from Tiger and Bryson, with the S models softer with more spin compared to the firmer and
longer X.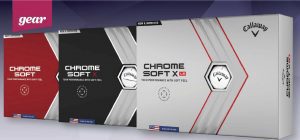 Callaway chrome soft range
Callaway made waves when it first introduced the Chrome Soft, the company using the catchcry "The ball that changed the ball after its success, a line was born with the addition of the firmer and lower spinning X, then finally the X LS. All three together for the first everyone, trom amateurs to is etter for major winners" The ball of choice for Jon Rahm, Marc Leishman and Xander Schauffele, each of the new offerings incorporates proprietary "Precision Technology' to deliver their tightest dispersion, consistently fast ball speeds and total performance. Spending over AS70 million to enhance every component, process, and measure technology produces quality and consistent balls, with three models appealing to
different players. Chrome Soft owns the signature soft feel, more distance off the tee, low spinning iron shots, and a high level of greenside control, Chrome Soft X LS is designed for maximum distance in a lower spin profile and Chrome Soft X is for faster Swingers who want spin consistency and Tour level short game control.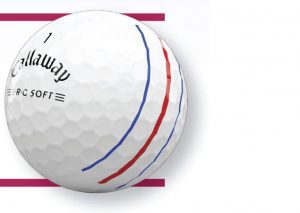 CALLAWAY ERC SOFT
ERC Soft is designed to be callaway's longest golf ball, while still maintaining soft feel. Coming standard with Triple Track technology, the second generation model features a 'Hybrid Cover ' using multiple materials and a 'PARALOID impact Modifier offering maximized distance in a high launch, low spin flight combined with soft feel , durability and control. Maximum ball speed is created through a high energy core and high speed mantle creating greater efficiency between the various pieces that also increases spin with wedges.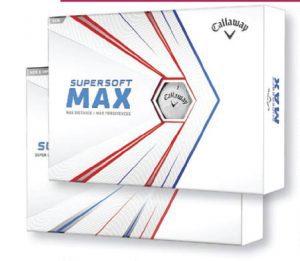 CALLAWAY SUPERSOFT & SUPERSOFT MAX
Like the ERC Soft, supersoft features a Hybrid cover with a paraloid lmpact modifier allowing for a combination of distance, soft feel, short game spin and durability. A hugely popular model, the supersoft incorporates a high speed soft compression core that delivers greater ball speed and a higher launch with low spin, as well as improved aerodynamics. Aimed at beginners and slower speed players, the supersoft Max the same performance characteristics to a physically larger golf ball that is easier to hit and raise confidence.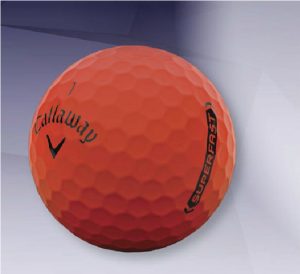 CALLAWAY SUPERFAST
Coming in a 15-ball pack and offered in red, yellow and white, the new superfast utilizes innovative PARALOID Impact Modifier and hybrid cover technologies to create increased ball speed for maximum distance. The latest callaway features high speed core, cover, and aerodynamic technologies for distance also producing improved feel, flight, durability and greenside spin.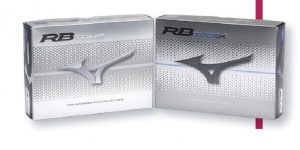 MIXUNO RB TOUR & RB TOUR X
Feel is one of the main drivers of Mizuno's premium golf balls. Adding performance to the feel. 360 cone dimples create more trigger points to keep fast flowing air close to the surface for longer to reduce drag and increase distance. A high energy ionoer mantle layer and a graduated hardness butadiene dual core assisting in the mission to create ball speed off the tee combined with spin around the greens. Softer and offering lower long game spin the RB tour x is firmer feeling and creates more spin.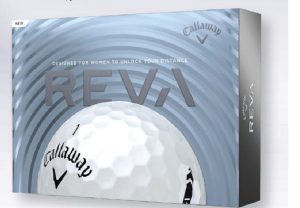 CALLAWAY REVA
Engineered for women. The REVA was created to increase distance and launch the ball higher to increase the distance and launch the ball higher to increase the enjoyment of female golfers. Oversized like the supersoft max, reva features a tri-blend Ionomer cover specifically designed for women, and delivers long and straight shots with a high launch and low spin trajectory.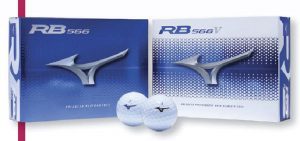 MIZUNO RB 566 & RB 566 V .   Covered with 566 unique D-dimples designed to delay the rate of descent, the RB 566V features a threepiece construction and soft compression and is designed for a mid-launch with mid-high spin. A But adine rubber core offers soft feel and increased ball speed in the RB 566V, while the cover formulation enhances feel and delivers spin where it is needed most. Mizuno's softest feeling ball. RB 566 utilises the same dimple pattern and is engineered for slower swing players and features an ionomer cover and low compression core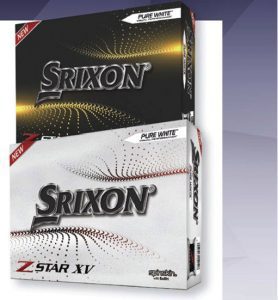 SRIXON Z-STAR LINE
Now into its seventh generation, the Z-STAR range features a cover construction that creates greate spin and control around the greens, while new core formulation enhance ball speed for distance. The softer and higher greenside spin Z-STAR and firmer and longer Z-STAR XV recently jouned in the line-up by the Z-STAR Dimond offering a combination of both, and the highest iron spin. Thicker and covered in a '338 speed dimple Pattern enhancing aerodynameic performance especially in the wind, the thermoplastic urethane cover incorporates 'spin skin with slide-ring Materil' that is exclusive to Srixon. The flexible material digs deeper into grooves for greater spin without compromising durability. "the Z-STAR is really focused to be the most controlled greenside spin, best feeling , soft golf ball , the XV is great all around, but best distance. Separated trade-offs as you approach and attack those , so the Diamond was us thinking we have the technology here to bring something that is sort of the best of both worlds,"srixons jeff brunski told golf Australia magazine.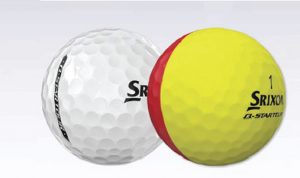 SRIXON Q-STAR
The popular Q-STAR has been refined over time, whit the latest version marking the sixth model bearing the name. offered in pure white and tour yellow, the Q-STAR packs technology from the brand's top models into a two-piece, ionomer construction. A lower compression core creates a straighter and more sustainable flight for moderate swing speed players, distance gains also achieved via a 338 speed Dimple pattern that reduces drag and creates a more penetrating flight. Spin skin with SeRM is also used to increase spin and control around the greesn, while an enhanced alignment aid was added to the latest release.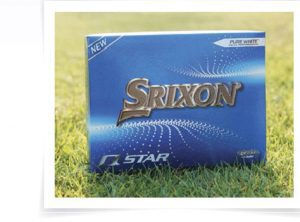 SRIXON Q-STAR TOUR & Q-STAR TOUR DIVIDE
The Q-STAR is into its fourth iteration and delivers the softest ball with tour-level performance that Srixon gas ever produced and is calibrated to fit moderate swing speed players Q-STAR TOUR produces Tour ball like spin and control around the greens via an ultra-thin, urethane cover that's coated in spin skin with slide-Ring Material which increases friction more spin. A FasLayer Core gets firmer as it moves away from the centre and behaves if it had thousands of lalyers, providing distance and softer feel without compromise. The Q-STAR TOUR DIVEDE features a new thermoplastic urethane cover that has been infused with bright pigments rather than being painted on. The two-tone matte urethane cover makes alignment easier and produces a strobe effect to display speed and direction of spin.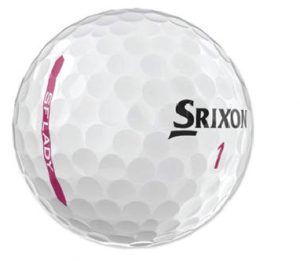 SRIXON SOFT FEEL
Srixon's soft feel, now in its 12th generation, has developed a cult like following around Australia. Softer than ever before, the latest Soft feel features a softer FastLyalyer core for greater distance and reduced side spin, while a thinner , softer cover increases spin and control around the green. To improve aerodynamic performance 338 speed Dimples are placed on the cover of the golf ball that is also offered in the lady soft feel model that is fine – tuned for women