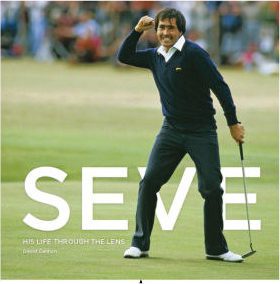 If you need some inspiration, we have you covered with our
suggestions for all levels of ability and budgets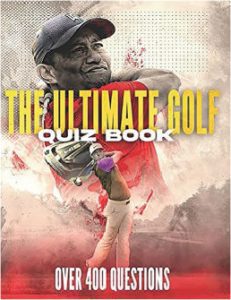 The Ultimate Golf Quiz Book
Over 400 themed quiz questions,
a perfect gift for adults and older
children who are fans of golf.
Gruvtowl +Gruvbrush towel
The Gruvtowl is a high-performance waffle-weave
microfibre golf towel with attached +Gruvbrush to
easily clean the grooves of your club, enabling you
to have the best contact possible on every shot.
Lindt Milk Chocolate Golf Balls
Tee up three balls you will be
happy to lose on Christmas Day.
But is three really enough?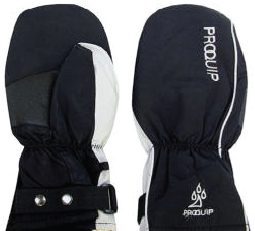 ProQuip triple wadded mittens
ProQuip winter mittens are triple
wadded for extra warmth,
windproof and adjustable for a
great fit on cold winter days.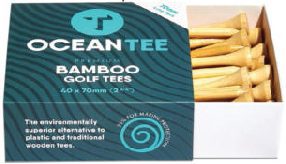 OceanTee Bamboo Golf Tees
Strong and made from a
sustainable source in varying
sizes and shapes. They also
protect the environment as well
as the greenkeeping equipment.
So tee up and go green.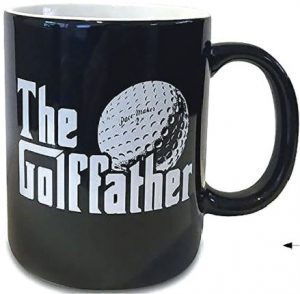 The GolfFather mug
Novelty golf mugs can sometimes be naff, but we're
a fan of this play on the cult classic film.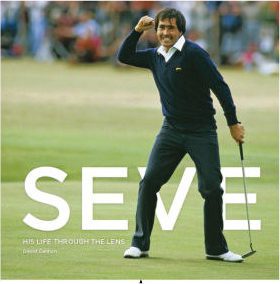 Seve: His Life Through the Lens
Award-winning photographer
David Cannon, who took the
iconic picture on the cover of the
book, has curated the best snaps
from Seve's life and career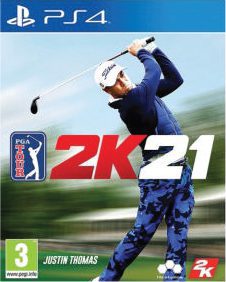 PGA Tour 2K21 video game
Prove you've got what it takes to
win at Sawgrass or on your own
course design across all major
gaming platforms.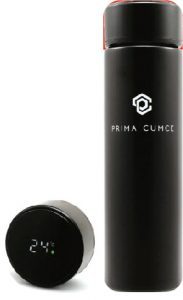 Prima Cumce Smart
water bottle
The Prima Cumce vacuum
thermal flask features an
innovative LED temperature
display and will keep your
on-course beverages hot or
cold for up to 12 hours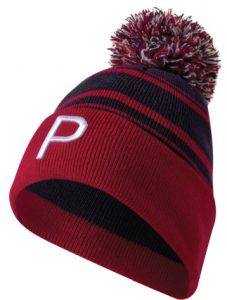 Puma Men's P Removable
Pom beanie
Too cold? This woolly hat has you
covered through the frosty
mornings and windy afternoons.
With a removable pom, you can
wear it the way you want.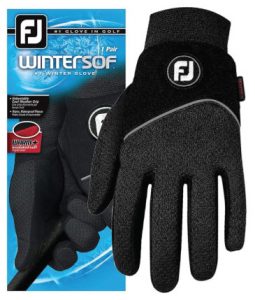 FootJoy WinterSof gloves
Keep your hands warm on the
course with the proven, water
resistant Sure-Grip Auto suede
knit palms on this cracking pair
Clean Flight Premium
golf ball washer
Have your own personal ball
washer with you for every
shot. Ideal for cleaning with
winter preferred lies.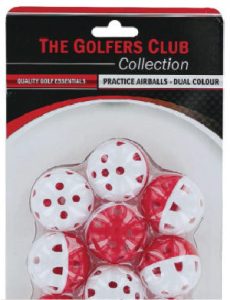 Golfers Club Air Flow golf balls
Hit balls around your garden
without fear of breaking anything
with these Air Flow golf balls. Ideal
for beginners and juniors too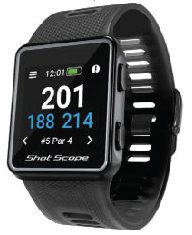 Shot Scope G3 GPS watch
One of the most accurate GPS
watches on the market with
dynamic distances to the front,
middle and back of the green on
over 36,000 courses.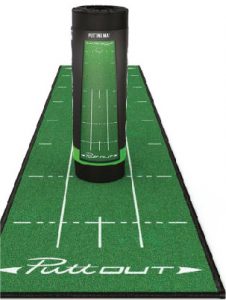 PuttOut Pro Golf putting mat
For any golfer, a home putting
set-up is essential and the
PuttOut putting mat makes
practice enjoyable, effective and
easy to fit into your day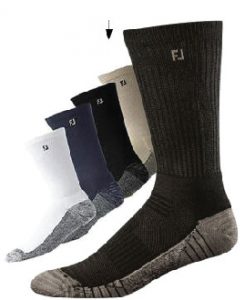 FootJoy ProDry Extreme socks
Christmas wouldn't be Christmas
without some socks, so choose
the FootJoy ProDry with Dri-Lex
Moisture Technology, reinforced
heel and comfort seam.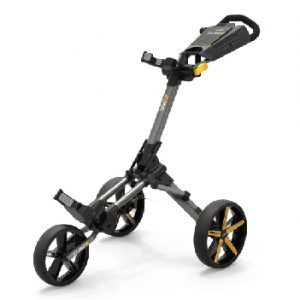 PowaKaddy Twinline 5 push trolley
A stylish, lightweight push trolley that is very easy to set up and folds down quickly and compac ly. Has a parking brake and height adjustable handle.
Adidas Go-To
Primegreen hoodie
This Go-To hoodie is perfect for cooler days on and off the course and uses Cold.Rdy technology to keep the heat in.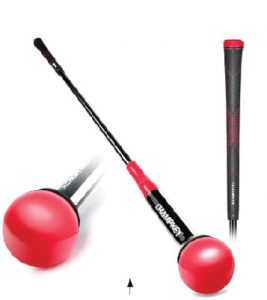 Champkey golf swing trainer
Improve your golf swing tempo, swing plane and build muscle strength for more consistent golf shots. An excellent warm-up tool pre round.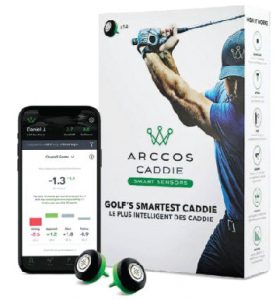 Arccos Caddie Smart Sensors
Improve your course
management with this fully
automatic system that pinpoints
shot locations and provides
strokes gained analytics.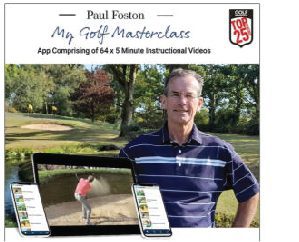 Paul Foston My Golf Masterclass
Designed for players of all skill
levels, this app has 60 five-minute
instructional videos that will give
you the tools to execute every
shot you will face out on course.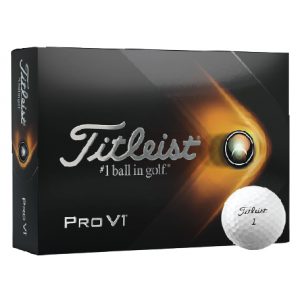 Titleist ProV1 golf balls
You could get some jokey or bright-coloured golf balls, or you could treat someone to the number one ball in golf. They will be glad you did. Look out for free personalisation offers too.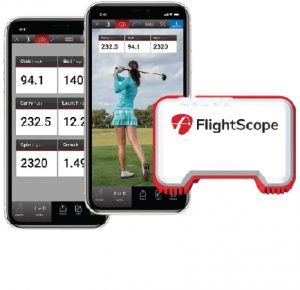 Flightscope Mevo
personal launch monitor
The Mevo radar-based launch
monitor can be used indoors and
outdoors to measure your shots
so you can practise with purpose
and improve your overall game.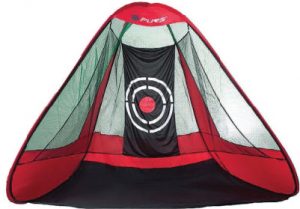 Pure 2 Improve
Pop-Up practice net
Create a driving range in your
garden with this pop-up practice
net that features a 60cm target
to focus your aim.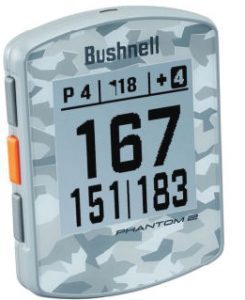 Bushnell Phantom 2 GPS
This compact GPS will fit easily in
your pocket and displays clear
distances to the front, centre and
back of the green, plus up to six
hazards per hole.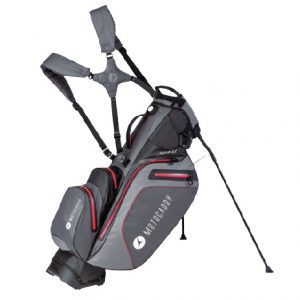 Motocaddy HydroFlex golf bag
The versatile hybrid design of the HydroFlex
allows the bag to work perfectly as a stand bag.
The EasiLock technology, quick release carry
straps, and an integrated rear stand-lock allow
the HydroFlex to also double as a cart bag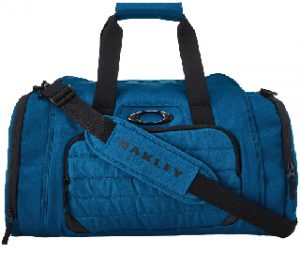 Oakley Enduro 3 holdall bag
With a separate zip section for
muddy shoes and an internal
organiser for a change of clothes,
the Oakley Enduro 3 fits
everything you need for golf.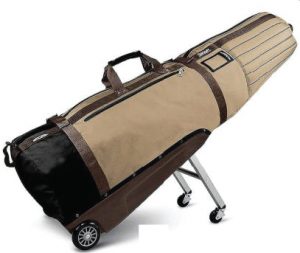 Sun Mountain ClubGlider Meridian travel bag
Superb golf travel bag that features retractable legs
with castor wheels to make moving your clubs
around airports a delight.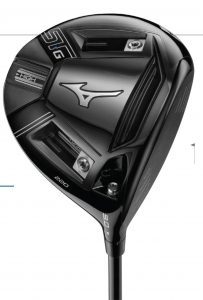 Theragun Mini
The Theragun mini is your pocketsized massage device, giving you quality muscle treatment with unparalleled portability to ease your aching body after a round.