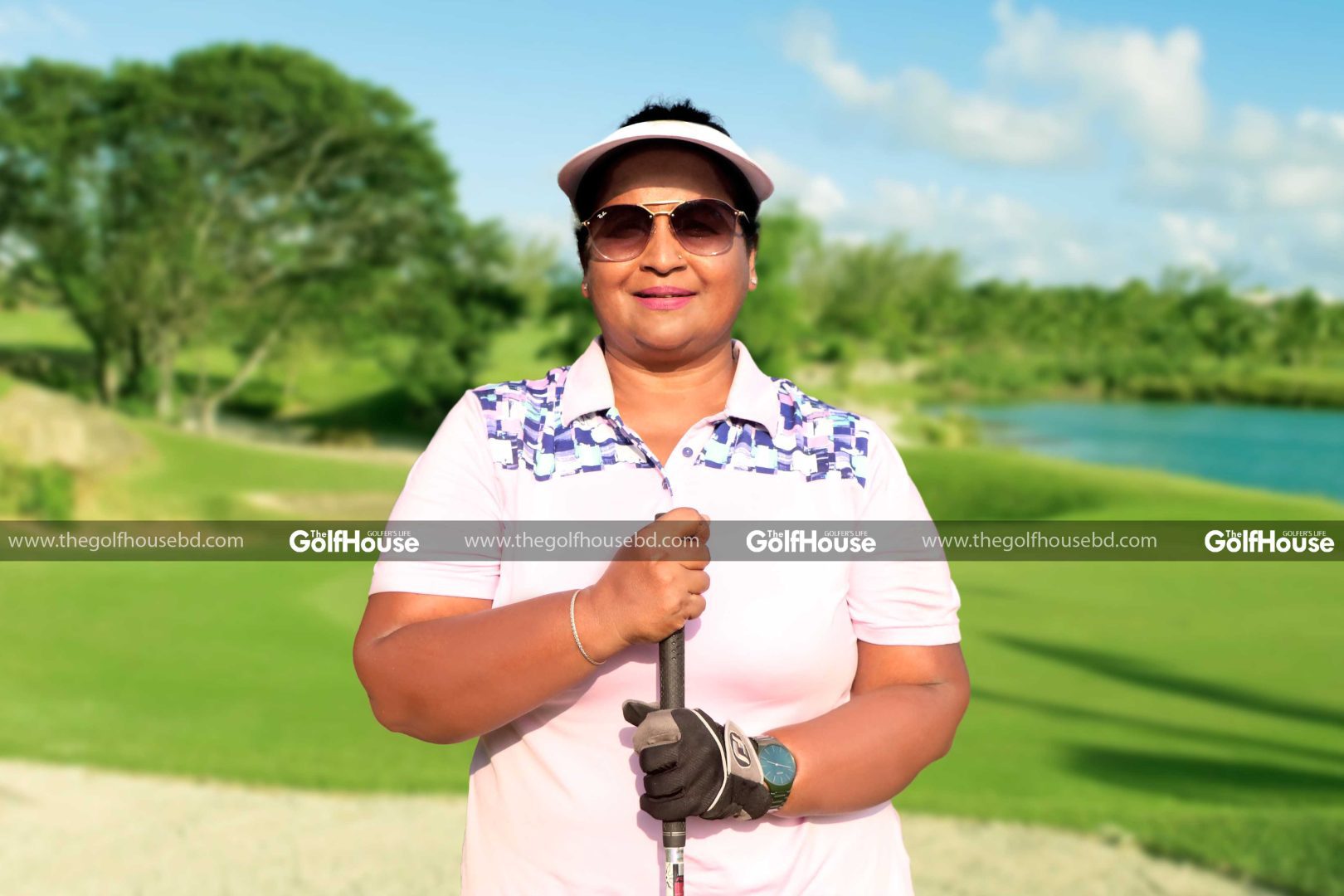 How did you start golfing and who inspired you?
A: I started playing golf in 2003. It started in Savar, where at the time I saw my peers going to the golf club. So I joined them and gradually I grew more drawn to the sport and it became my passion and I was playing almost everyday. I used to come to dhaka and participate in tournaments, and I won many awards. My husband inspired me a lot, and the environment and drive to play, and many of the other participating golfers and management encouraged me to play.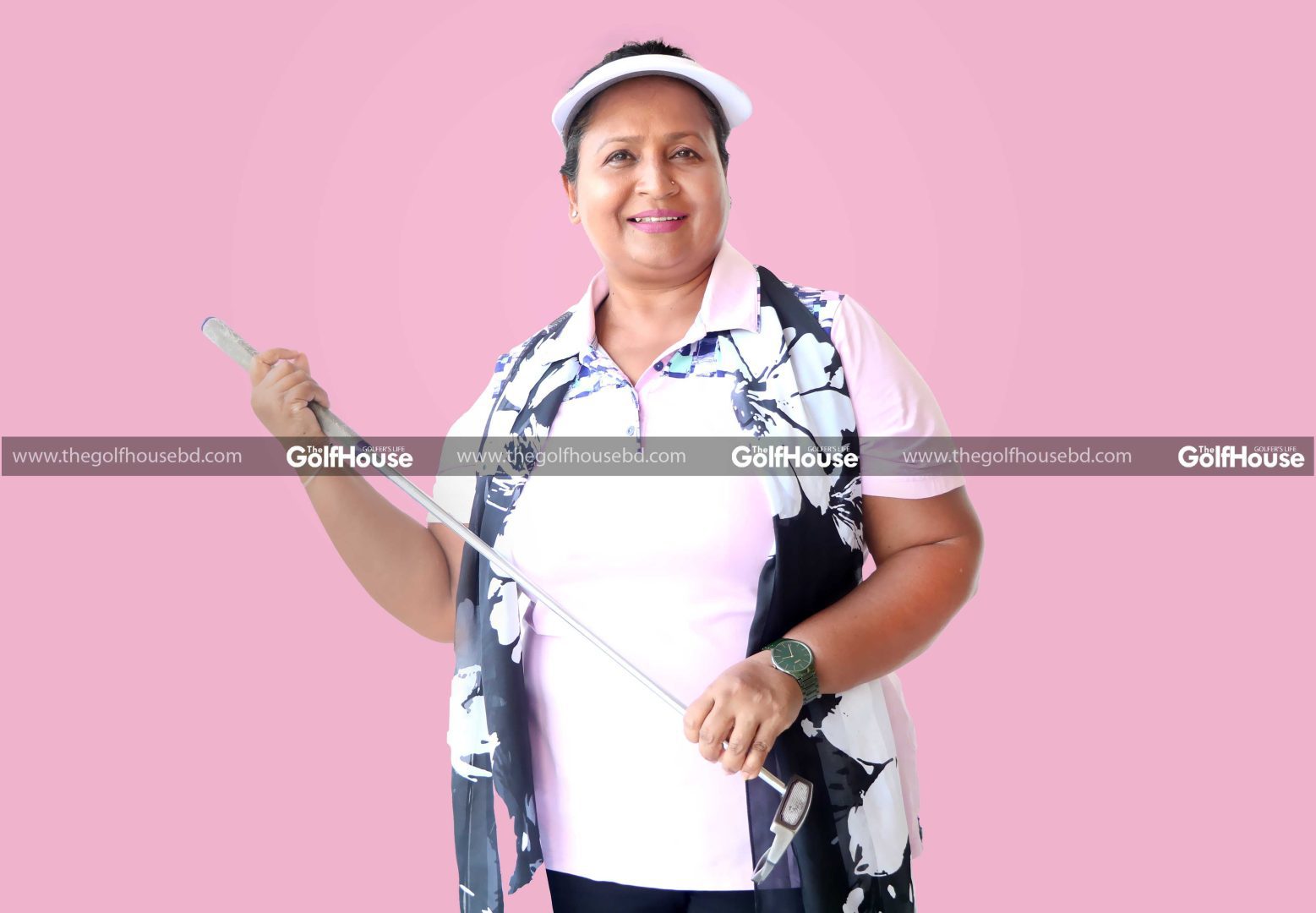 How did you maintain your handicap?
Recently it has increased as a result of me going abroad and playing at different courses but I averaged at a 10 handicap. Maintaining it was not easy, it was through a lot of effort and persistent training all the while balancing my hobby and my obligations as a family person. During my leisure time, when I was supposed to rest, I dedicated my time to golf. After completing all the household chores as a family member and as a mother, I dedicated whatever free time I had to practicing this sport. Yes, it was a lot of effort, but all the enjoyment, enthusiasm and respect I received from myself and everyone else from different courses made it all worth it.
How do you feel becoming the lady captain of Kurmitola Golf Club?
Beyond explanation. It is a big feeling; I never thought I would be the lady captain of KGC. Im thankful I had this opportunity, to the Chief of Army, and everyone else who thought I was capable of this position. I will try my best and beyond to live up to the responsibilities that I have been entrusted with.
As a lady captain, how do you plan on influencing other women to play golf?
This is a big thing that I have been thinking about. I plan on introducing the families of the current members of KGC to the sport and providing them with necessary training as well as taking underprivileged girls who take part in the sport to an honorable position. I think with enough dedication and time the golfing scene in Bangladesh has a lot of potential.
 What are the suggestions you'd like to give to women who want to play the sport?
I think anyone who wants to play golf can play golf. It is more about the willingness to make an hour or two everyday and maintaining a sustainable routine through which anyone can get better and better at it. Young people now have a lot more energy which we do not have anymore, and I think they can go further only if they are dedicated to the sport.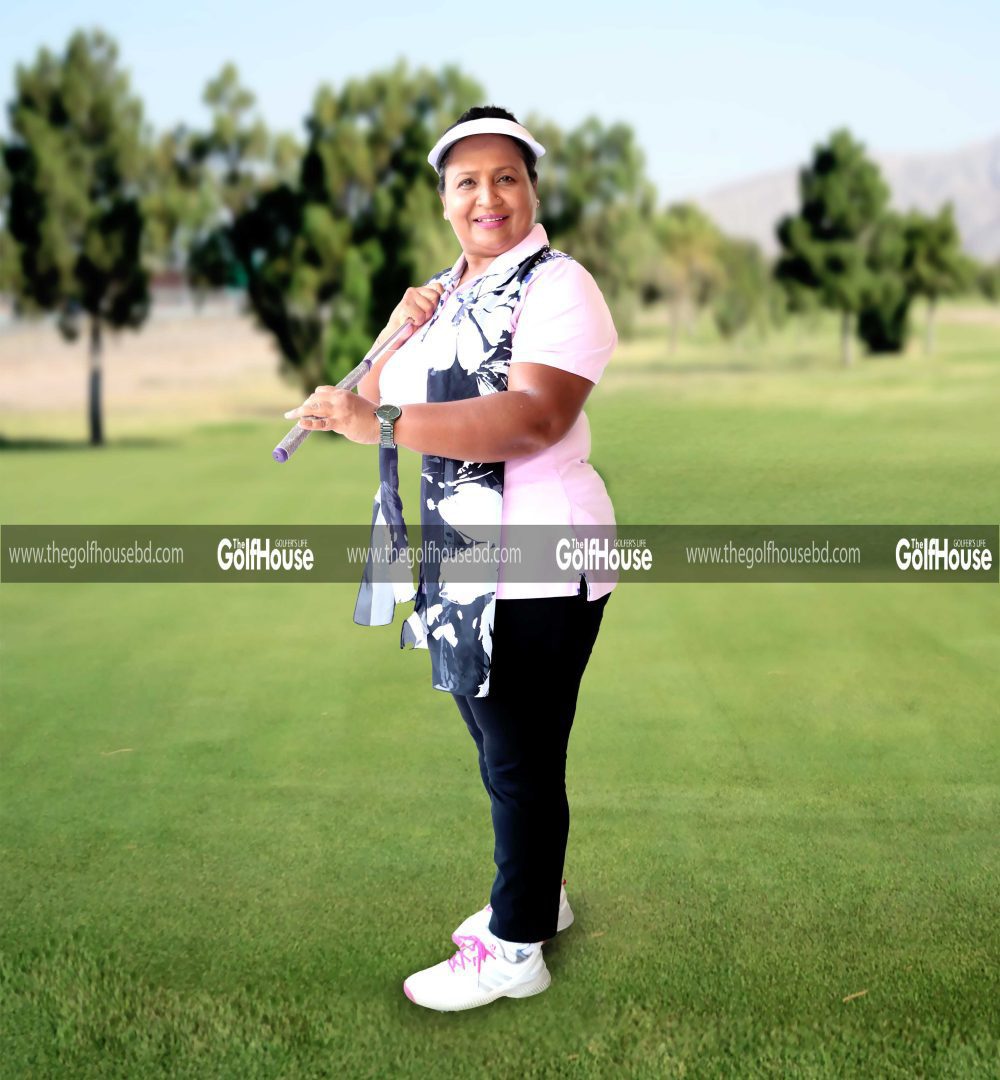 Tell us about your golfing achievements.
When I started playing in Savar, I never had the intention of winning trophies or being the best. But after I started, with sheer dedication and perseverance, I started winning trophies. I was surpassing other golfers in my league, and thus had the opportunity to go abroad for golf tournaments. A big problem I faced was regarding age as all of my competitors were under 18.
How much time do you dedicate to golf?
I dedicate a lot of time to golf, perhaps a lot more than the average person. After I am done with my morning chores, I come to the course and practice. After that I go home, have lunch with my family and again come to the course and practice.
What do you see in Bangladesh's future in golfing?
Ideally, if there is to be improvement in the golfing scene, there needs to be more participation from the young women of Bangladesh. That is the first step towards improving the national golfing scene.
Do you think social media plays a part in the decrease of participation among the young people in golf?
That is certainly a possibility, but it's not the biggest factor. I think more than social media, young people are much more busy with their studies which could be why they do not participate as much.
Any memorable moments?
Every game, every tournament is memorable for me.
 Do all of your family members participate in golf?
My husband used to play, but has recently reduced participation due to health reasons. My son and my daughter are avid lovers of the sport and participate regularly.