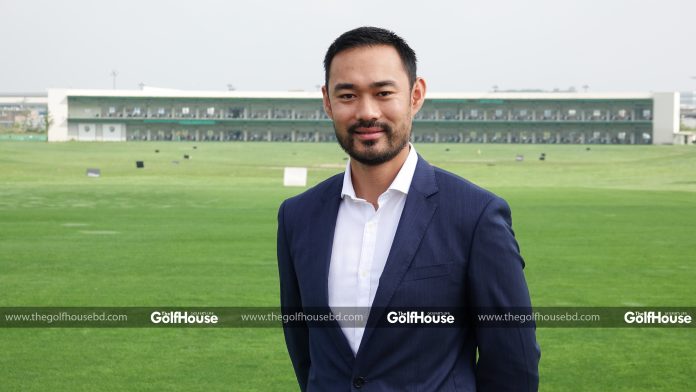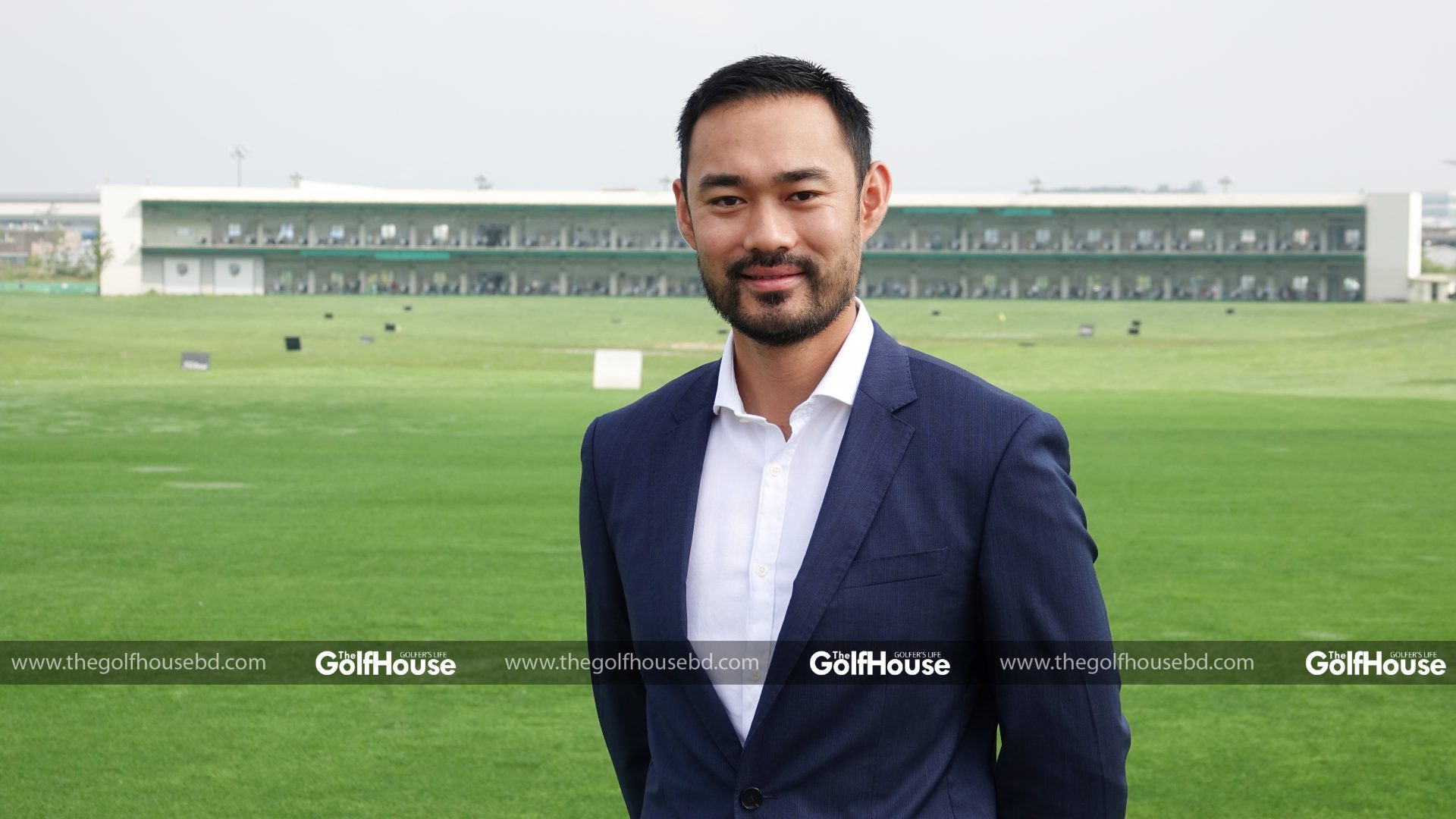 Asian Tour's Chief Operating Officer Cho Minn Thant was in
Bangladesh two weeks ago during the BTI Open, which was jointly
sanctioned by ADT, PGTI and BPGA. He was impressed by the number of local players that made the cut during that event. However, someone who has been here already five times, Mr. Thant expects more from the
Bangladeshi golfers, both at home and international circuit. During an
interview with TheGolfHouse, he said he would love to see a
Bangladeshi player win the AB Bank Bangladesh Open.

Where do you see the Asian Tour ten years down the line?
We obviously want to try to increase the tournaments that we have on the schedule. If our guys are playing 35 to 40 events in a season, that is our goal. I know a lot of our professionals aim to go to the European Tour and PGA Tour. We still want to be a development tour for those players to earn their trade before they go on to the bigger tours.
Bangladesh has hosted the Asian Tour for the last three years and will be holding the fourth edition this year. What are Asian Tour's plans regarding nurturing and further development of the emerging markets such as Bangladesh?
We'd love to see more events in emerging markets. We aim to do one in Nepal, one in Sri Lanka and trying to get some tournaments back in Cambodia. It's very important to develop the smaller markets and get more national players playing on our tour. As we see in this ADT, 12 Bangladeshi players have made the cut. Now the hard part will be to try and get those 12 players make the cut in the Bangladesh Open and eventually get their cards on the tour.
……………………………………………………………………………………………………………….Also read:GANGJEE ON HIS OWN
……………………………………………………………………………………………………………….
Bangladesh has hosted one ADT event this year and this will be the second one. An Asian Tour event will be held as well. Do you see Bangladesh as a long-term destination for the Asian Tour?
Absolutely. We'd like to keep the Bangladesh Open on the schedule as long as we can. One Asian Tour and Two ADTs a year is absolutely perfect. Tournaments like Myanmar Open, Thailand Open, Malaysia Open, Hong Kong Open have been around for so long. We'd like Bangladesh to be a mainstay on the tour as long as we can see.
Despite great strides by Siddikur Rahman, golf is still not a sport which appeals to the common man quite the way that cricket or football does. What can the authorities in Bangladesh do more to make it accessible to the common?
I think it's very simple. In Dhaka there are only three golf courses you can play in. In Chittagong, there is one golf course. So the number of golf courses needs to be increased so to extend the opportunity for the Bangladeshis to play golf. Look at a small country like Singapore, we have 14 18-hole golf courses for 8 million population. In Thailand there are around 400 courses in the Bangkok vicinity which makes it very accessible in those countries.
The Asian Tour is hosting more co-sanctioned events with the European Tour and other tours. Is it a sign of growing stature of the Asian Tour on the international golfing scene?
You see more and more of our guys getting status in Europe and Japan. Not many people know about the Japan Tour. Last week Rahil Gangjee won a tournament co-sanctioned with Japan and he got a full card for two years. So it's a great avenue for our players to make that breakthrough and then go on to bigger and more lucrative tours. A perfect example is Shubhankar Sharma. He was playing PGTI three years ago. Then he came on to the Asian Tour, broke through last year in a co-sanctioned event in South Africa and now is leading the Race to Dubai. That's a fairytale story and not everyone can enjoy that type of success. But over a three-to-four year incubation period on the Asian Tour, we hope that they progress on to the main tours.
Which are the countries that have impressed you most in terms of event hosting and players' performance in recent times?
It's hard to go past Thailand. There are so many Thai members who are doing so well. But surprisingly smaller economies like Indonesia, we have four ADTs and two main tour events. Our chairman is now from Indonesia. Then Philippines, which has a great history in golf, hasn't hosted too many tournaments of late. We hope to do more tournaments there.
How do you enjoy the hospitality of Bangladesh?
I have been five times in Bangladesh, for events and meetings. I try to come to the Bangladesh Open. The hospitality is phenomenal; from the airport to the golf course to hotel, everyone is very friendly and we are blessed to have their support.
What is your hope regarding the fourth edition of the Bangladesh Open?
I would say my hope is to see one of the Bangladeshis, apart from Siddikur, break through and become a contender for the title or win it. We'd like to see more people coming to support the event.