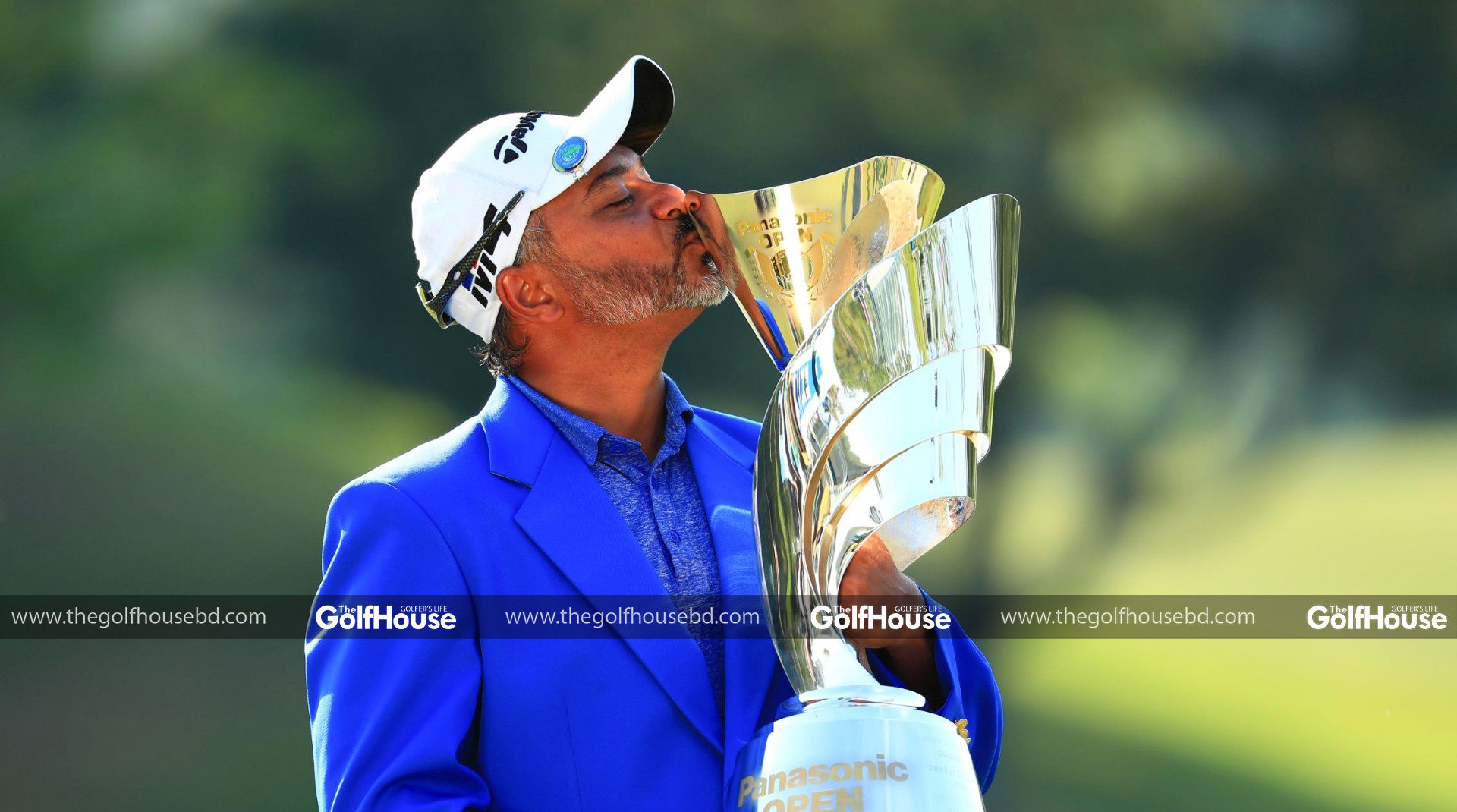 it looks and feels good when it comes off. Congratulations and celebrations follow. That's what Rahil Gangjee indulged in recently, after ending a 14-year winless run on the Asian Tour. It was relief as well as a triumph of conviction, followed by fun and going out with friends.
Life in international golf, however, has no room for such hedonism. Days after his moment under the sun, the player from Kolkata is back grappling with inescapable thoughts. He doesn't have a sponsor. Having decided to divide time between the Asian Tour and Japan Tour for two years, he is busy planning on how to best utilize the winner's purse of 1.88 crore rupees.
He needs around 50 lakh rupees a year to be based in Japan and travel to other Asian countries for tournaments. Other than what he earns playing, there isn't much that he can draw from.
……………………………………………………………………………………………………………….
……………………………………………………………………………………………………………….
"There will be some breathing space now (after this win), but otherwise, it can be a distracting thought. You can't concentrate fully on golf if you are thinking of money all the time to sustain yourself on a professional golf tour. One also has to look after family.
You have to accept it and carry on if you don't have a sponsor. Picking and choosing tournaments instead of playing all becomes the best option," Gangjee told reporters after the career-defining victory.
Players in the top rungs of these circuits have sponsors. Gangjee and Ajeetesh Sandhu are two rare Indians who don't have this support despite being winners on the Asian Tour. By average estimates, playing 25 tournaments a year costs nearly 40 lakh rupees. Most of it is spent on travel, accommodation, food and hiring caddies.
After that comes equipment and clothing. Other Indian players with titles on the Asian Tour (SSP Chawrasia, Shiv Kapur, Gaganjeet Bhullar etc) have sponsors taking partial to full care of these expenses. For Gangjee, it has been a lonely journey on this front almost throughout, since his first title in China back in 2004. "Barring a total of 3-4 seasons, I have not had a sponsor. There have been bad times. Last two years, I've been entirely on my own. My expenses are more because I take my caddie around," said the player who earned just 34 lakh rupees in prize money last year.
Although 2016 had fetched 1.25 crore rupees, ups and downs over the years meant he was never in a sphere devoid of such concerns. On occasions he even had to fall back on his father for funds. The one-stroke victory at the Pacific Open in Ibaraki comes as a boon also because it helps Gangjee overcome what was becoming a mental block.
"To see friends or juniors hit that winning shot, when you are unable to, is difficult. Especially if you know you have the skills to do it. If these keep happening, you get a bad feeling. Fortunately, I've been able to hang in there. A little surprised myself that I did it for so long!"
There is no time to reflect and feel good. It's going to be the start of a new chapter where for a change, Gangjee doesn't have to lose sleep over money in the beginning.