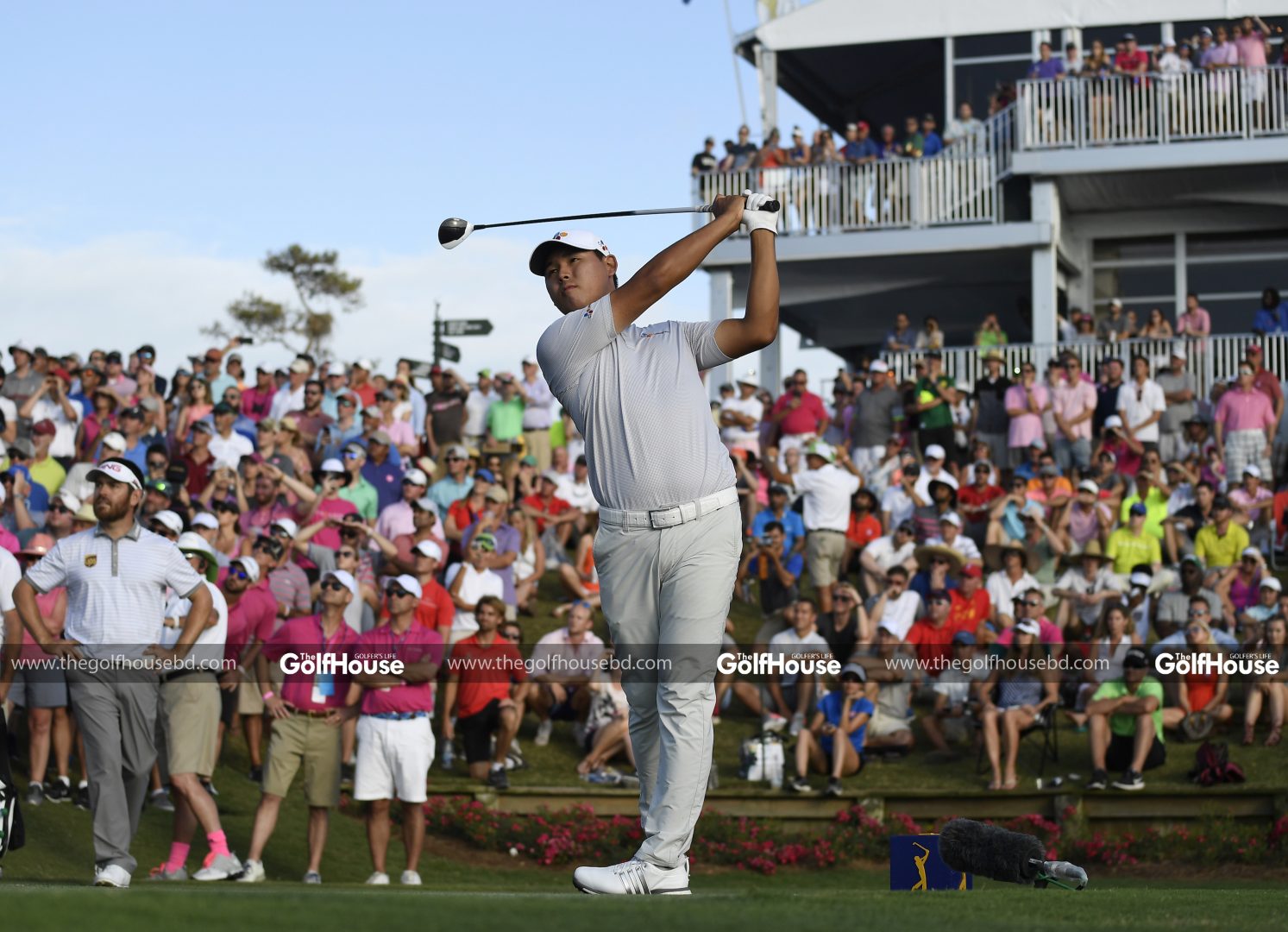 KIM'S NO KID: Si Woo Kim continues to grow after 2017 PLAYERS win
22-year-old aims to become first repeat champion at TPC Sawgrass
Nostalgia littersthe champions' dining room at TPC Sawgrass, where framed portraits of Si Woo Kim adorn dark wood walls and mementoes of his highest achievement sit proudly atop mantelpieces.
Fond memories of the 22-year-old's triumph at THE PLAYERS Championship remain fresh inside the doors to this exclusive room, not far from the Stadium Course, where he won the event in stunning fashion last May. The memories all came rushing back to the South Korean when he returned earlier this spring to the site of his win.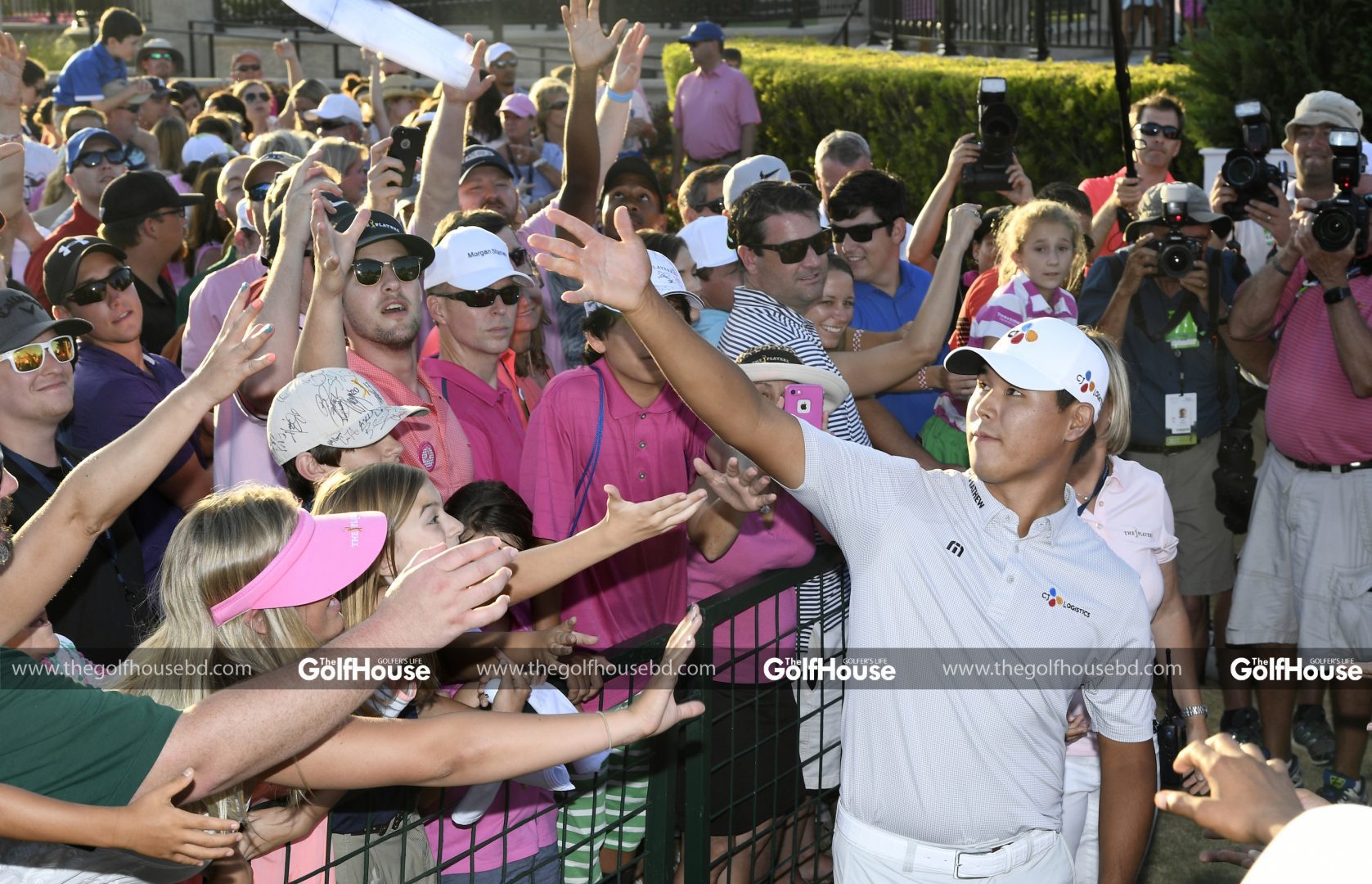 "It's my first time (coming back) since lifting up the trophy last year," he said. "Coming back to this course has been so amazing. To see my pictures up on the wall, to drive up to this course, it brings back a lot of memories."
Kim was the youngest winner in PLAYERS' history when he captured the 2017 event at age 21. But he doesn't look much like a pupil these days. He's back at the Ponte Vedra Beach, Fla., club on this day to unveil his signature TPC Sawgrass menu item—Korean barbeque short ribs—and donate his championship-winning driver to the club, alongside other past winners' clubs like Jack Nicklaus, Phil Mickelson and Tiger Woods.
Now, the two-time PGA TOUR winner looks every bit the part of a seasoned veteran."My first win at (the 2016) Wyndham (Championship), I was actually very nervous, because I didn't have any experience winning," he recalled. "But entering PLAYERS, I was going for my second win, so I felt a little more comfortable in that sense. But going into that season, I was battling back injury, and I was feeling nervous just being at the fifth major."
That nagging back injury was merely one part of Kim's challenging adjustment to life on the PGA TOUR.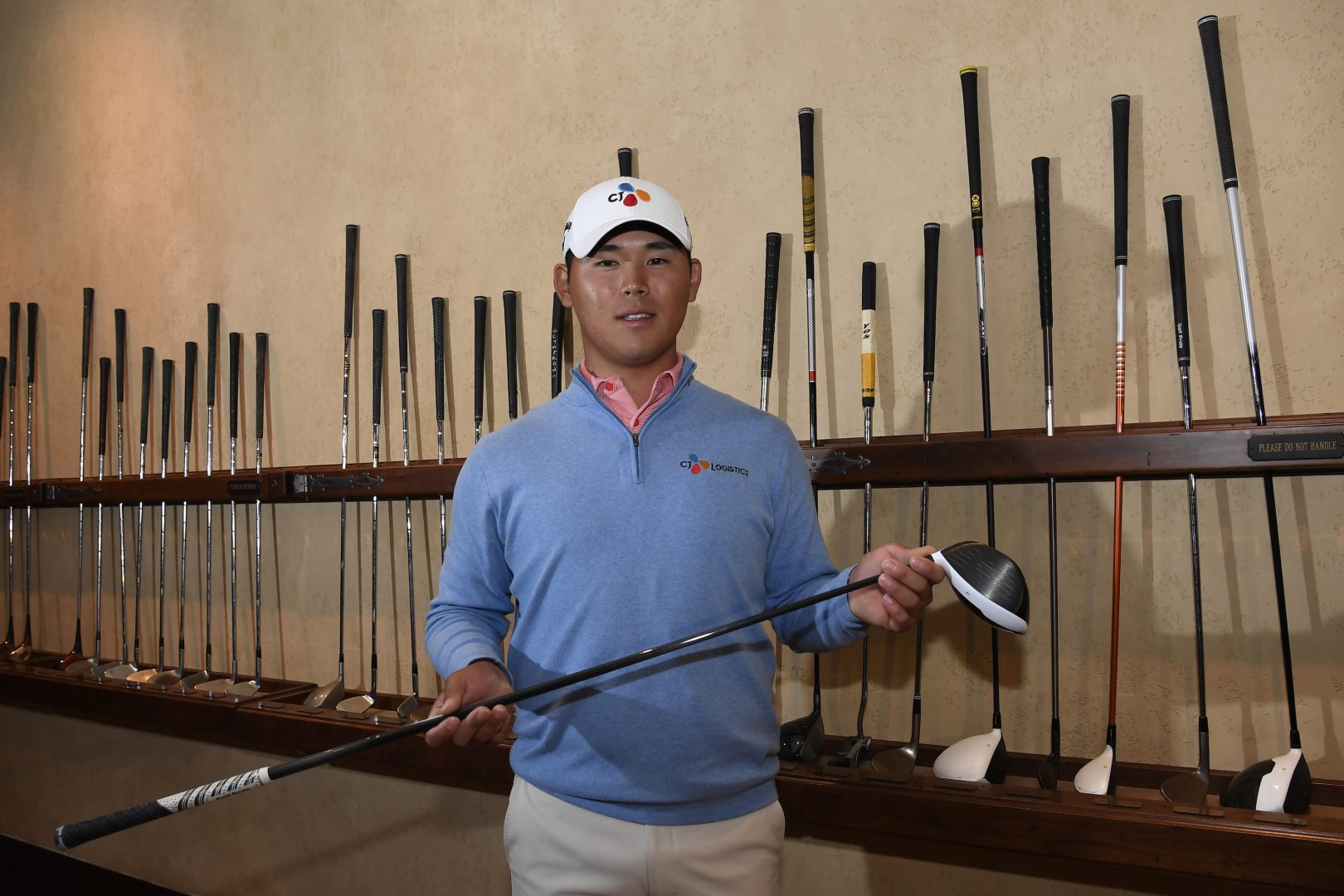 The Seoul, South Korea, native not only struggled getting accustomed to everyday life in the United States, buthe also had to re-earn his TOUR card after missing the cut in each of hisfirst six starts in 2013—which came after he already deferred his debut for six months because he wasn't yet old enough to compete (the PGA TOUR has a minimum membership age limit of 18 years old, and Kim earned his card at 2012's qualifying school at just 17 years, five months).
Add in that recurring back problem last season—which plagued him not only during his PLAYERS win, but in the weeks that followed—and it's evident his early years on TOUR have been anything but easy.
"I think coming to the States, and living in the States, has helped me really mature as a person," he said. "The first couple of years I had a really hard time adjusting. I was really lonely a lot of the time, but I think living here and fighting through that has helped me really mature and grow as a person.
……………………………………………………………………………………………………………….
……………………………………………………………………………………………………………….
"I think food was a tough part for me, and also transportation," he added. "In Korea, when you're done (playing) you drive, but here, since the country is so big, you have to fly everywhere. So for me, that was really difficult, and just not having a lot of friends here."
Now, more than five years later, his steady growth and maturity both on the course and offappear to be on full display.He earned back his card after two solid seasons on the Web.com Tour—which included a win at the 2015 Stonebrae Classic. Kim then reintro
duced himself to the PGA TOUR with authority in 2016. His rookie season saw him advance all the way to the FedExCup Playoffs, becoming one of just two rookies to earn a spot in the TOUR Championship, joining eventual PGA TOUR Rookie of the Year Emiliano Grillo.
Kim's rookie season was highlighted, of course, by his win at in Greensboro, which came, thanks in part, to a course-record,
10-under 60 in a second round. That 60 included eight birdies and an eagle. His 21-under 259 tied a course record and made him the youngest player to win on TOUR that season.
With first-win jitters out of the way, Kim notched his second victory the following year at THE PLAYERS, where he once again became that tournament's youngest winner. He got upanddown 10 times during a bogey-free Sunday round, went 16-for-22 in scrambling for the week and boldly opted to use his driver off the deck on the par-4 14th, 270 yards from the hole. That shot landed on the front part of the green, helping him make par.
The win made Kim one of only four players in the last 25 years with two tournament titles before his 22nd birthday, joining Woods, Sergio Garcia and Jordan Spieth.
"I was very proud of Si Woo, to see how he was focused and kept calm throughout the tournament," said fellow South Korean K.J. Choi, an idol of Kim's and the 2011 PLAYERS champion. "I really saw the bright future of Korean golf, to see a young guy like Siwoo win the PLAYERS Championship. I was really proud of him."
It was Choi who aided Kim in his path to victory in Ponte Vedra Beach, as he provided valuable insight into the Stadium Course layout during practice, before sharing his own experience and emotions of being atop the leaderboard ahead of Kim's final round.
It's no surprise, then, that the 47-year-old was one of the first to reach out to the burgeoning star following his victory.
"K.J. actually gave me a call after I won PLAYERS, and he congratulated me that way," Kim recalled. "It's such an honour and an amazing feeling to share that with another Korean, to have two Koreans win this tournament.
"When I went back to the THE CJ CUP, I brought the trophy back to Korea, and we took a nice picture together. Going forward, I hope to win more tournaments for Korea. It's just been an honor to share that with K.J."
Choi and Kim remain the lone South Koreans to win THE PLAYERS, and both will take their shot at a return to the winner's circle May 8-13 at TPC Sawgrass. Any title defence will not come easy. No PGA TOUR player has ever won The PLAYERS in consecutive years.
"I actually heard that after I won last year," he said. "Someone told me that there haven't been any back-to-back champions. I've noticed a lot of champions that come back don't play well. I would like to change that, and I'm preparing hard to come back and defend my title this year."
Kim believes the pressure of high expectations following THE PLAYERS hindered him late last season and earlythis year, as evidenced by the mixed bag of results thus far forthe now-22-year-old. He has a trio of top-10 finishes, finishing third at the OHL Classic at Mayakoba, 10th at the Sentry Tournament of Champions and tied for ninth at the World Golf Championships-Dell Technologies Match Play in late-March. But he has finished no higher than 35th in any other start. He's currently 49th in the FedExCup Standings and 50th in the Official World Golf Ranking.
Sound familiar?
"Entering last year, I noticed that all of the players in the field were ranked higher than me," he said, laughing.
Kim will carry an air of confidence with him into this year's PLAYERS Championship. He understands how to navigate the vaunted Stadium Course, has experienced the adrenaline that comes with a Sunday round atop the leaderboard and now knows what it feels like to return as a champion.
He faces a big test as all the TOUR's big guns – Dustin Johnson, Justin Thomas, Rory McIlroy, Jon Rahm, Rickie Fowler, Bubba Watson, Jason Day, Phil Mickelson and Patrick Reed – have already won tournaments this season.
It has all the makings of a repeat performance."My shot-making has been great, my putting has been great, and it's given me a lot of confidence in my game," he said. "I know the short game is very important at this course and at this tournament, so I'm going to go in with a lot of confidence and just work hard on my game."
That confidence has always been a work-in-progress since he first burst onto the scene as a 17-year-old in 2012. And with all the adversity he faced giving way to newfound maturity, he believes he's positioned himself for a long career in the United States.
"I just need to eat Korean food," he said, laughing.