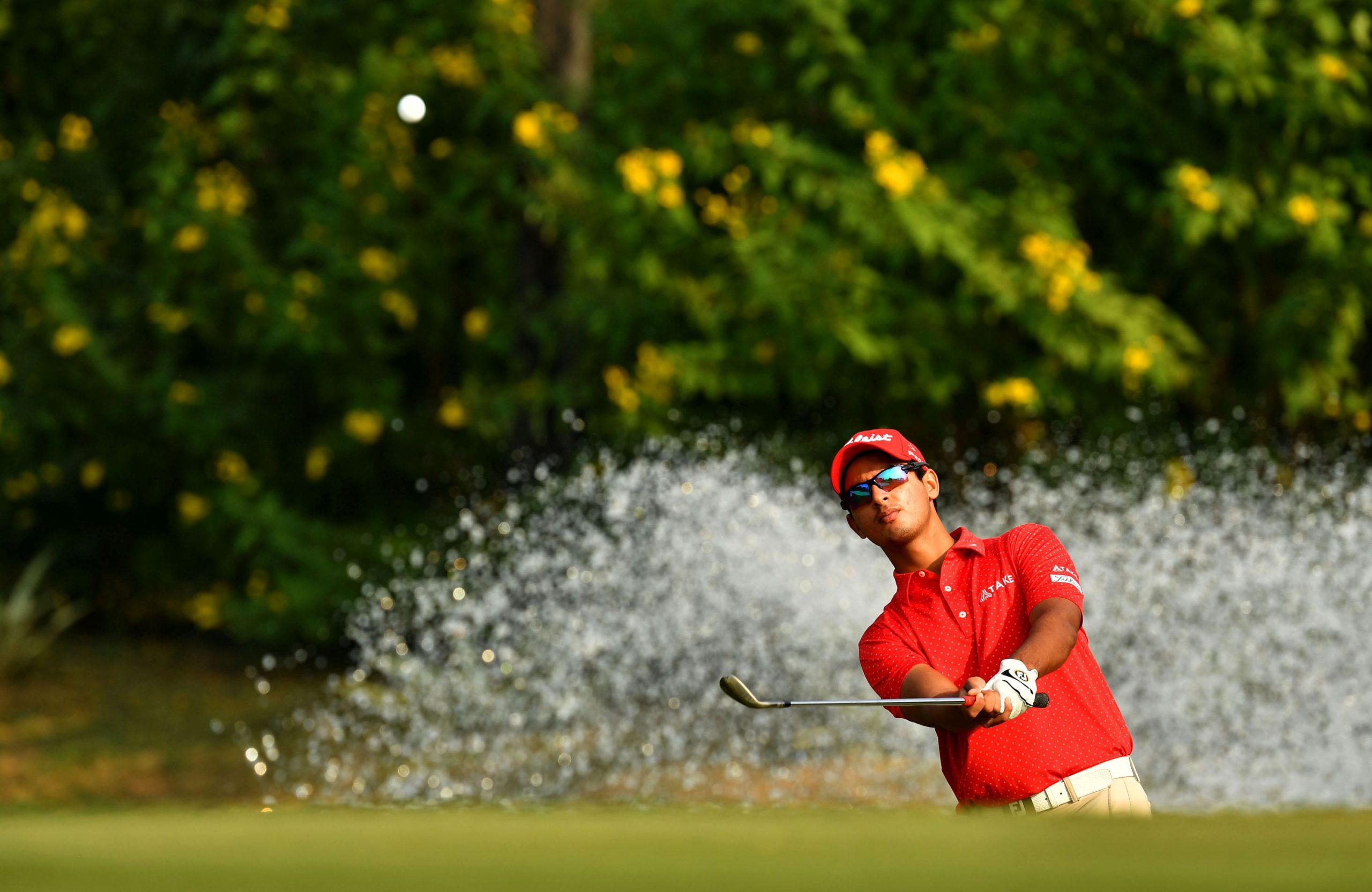 History tells us that winning at Delhi Golf Club (DGC) is a rite of passage for India's finest golfing talents.
On multiple occasions, Anirban Lahiri, Jyoti Randhawa and SSP Chawrasia have savoured successes at the fabled venue.
Triumphs at the DGC also are among pride of place on the CVs of Arjun Atwal, Shiv Kapur, Ali Sher, Gaurav Ghei, Vijay Kumar, Khalin Joshi, Mukesh Kumar and Digvijay Singh.
This week's inaugural The DGC Open presented by Mastercard is the latest opportunity for another Indian player to join that elite list.
If there is to be a 'new' Indian winner over the course that was redesigned by Gary Player a couple of years ago, the smart money would surely be placed on Gaganjeet Bhullar, vastly experienced and a proven winner on the Asian Tour, and 22-year-old Karandeep Kochhar, on a high after a recent run of good form.
If you're looking for an outside bet, though, you could do considerably worse than placing your faith in Kshitij Naveed Kaul.
Among Asian Tour fans, he may be a less familiar name than many of his compatriots in the starting line-up, but followers of the PGTI (Professional Golf Tour of India) are well aware of the talent and potential of the 21-year-old.
Kaul enjoyed an impressive amateur career, including victory in the Asia Pacific Junior Championship in 2013 and a trio of appearances in the Asia-Pacific Amateur Championship (AAC).
It was after finishing tied 38th at Singapore's Sentosa Golf Club in the 2018 AAC that Kaul relinquished his amateur status.
Three weeks later he made his professional debut, producing an outstanding performance at DGC. The fact that he finished joint sixth, alongside Thai Jazz Janewattananond, in the Panasonic Open India was largely lost in the home euphoria of Khalin Joshi's dramatic win.
Since then, Kaul has made just four further appearances on the Asian Tour, the last of which was the Panasonic Open India in late 2019, when he tied for 23rd.
However, in the ensuing 29 months Kaul has been far from idle, working diligently on his game during the Covid-19 pandemic and gaining experience and admirers in equal measures with a succession of consistent displays on the PGTI.
He said: "I used the pandemic as a sort of 'off-season' to work on my game. I worked on my ball striking, putting and everything. I used the time to dial into my game."
His game was perfectly dialled in at the Mujib Borsho Chattogram Open in Bangladesh a fortnight ago when he claimed his third PGTI title.
That six-stroke success was especially notable given it was his first win outside India. It saw him rise to 512th in the Official World Golf Ranking, the ninth highest-placed Indian in the standings.
Rather than compete in last week's PGTI event, Kaul opted to take a week off ahead of his return to the DGC for The DGC Open presented by Mastercard.
He said: "I wanted to be prepared. Though I had just come off a win, I wanted rest and to be ready for The DGC Open.
"I love the DGC. I have played there from a very young age. I want to do well there. It is a great course and very challenging and I enjoy it a lot. I have great memories."
Perhaps more great memories are in store for him at DGC this week.