Zamal Hossain Mollah wins the Radiant Open 2022 title after carding an eight-under-par 64 in the final round on day four at the Savar Golf Club course on Thursday.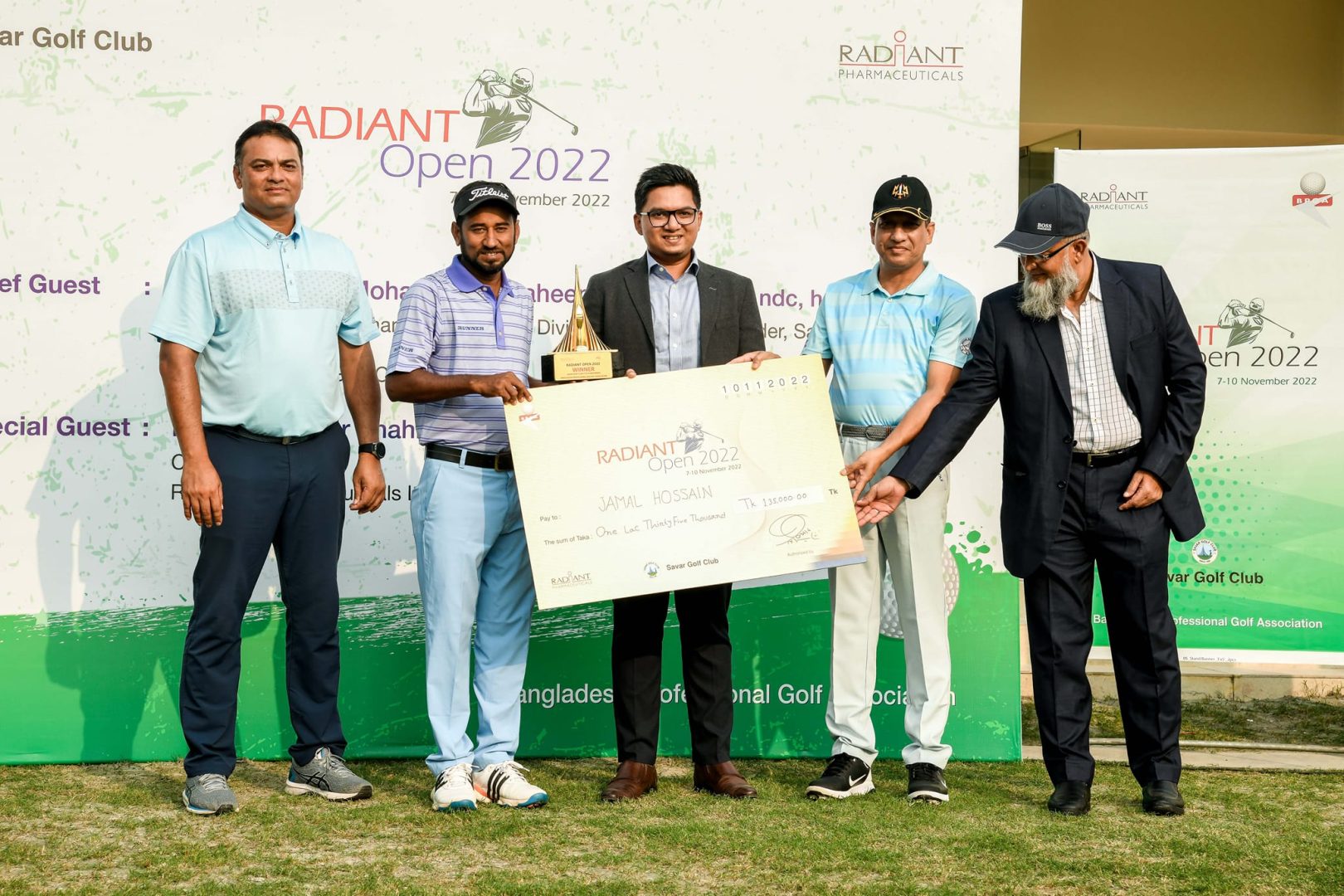 Zamal aggregated a total of 25-under-par 263 (67-66-66-64) while runner-up Badal Hossain fell two-shot short though he also traded eight-under 64 in the final round of the tournament offered a bulk of Tk 12 lakh as prize money.
Zamal and Badal tied on 11-under-par 133 each in the second round before Zamal took a two-shot lead with 17-under-par 199 on the third day.
Zamal was awarded Tk 1.35 lakh while Badal, who aggregated a total of 23-under-par 265 (65-68-68-64), won Tk 80 thousand as prize money.
Dulal Hossain and Md Muaj shared the third place with an identical total of 13-under-par 275.
A total of 103 golfers from the country – 82 professionals and 21 amateurs – participated in the domestic competition, while only 48 survived the cuts.
The country's top golfer Siddikur Rahman had to skip this tournament for his engagement in the Asian Tour tournament International Series Egypt, which started on Thursday.