Maj Gen Mizanur Rahman Khan won the Champion title of the "Generals' Cup Golf Tournament 2018" which was held at Kurmitola Golf Club, Dhaka, on July 27, 2018. Maj Gen Mashud Razzaq grabbed the Best Gross title and Maj Gen AKM Abdur Rahman won the Runner Up title. Other prizes were distributed among Lt Gen Md Nazimuddin for 2nd best gross title, Maj Gen Nayeem Ashfaque Chowdhury for 2nd runner up title, Maj Gen Saleh Uddin for Longest Drive title, Maj Gen Ataul Hakim Sarwar Hasan for Maximum Par title, Maj Gen Rashed Amin for Nearest to the Pin title, Maj Gen Sharif Kaikobad for title of Nearer to Line, Maj Gen Sk Pasha Habibuddin for title of Minimum Putt and General Aziz Ahmed for title of Conventional.
……………………………………………………………………………………………………………….
……………………………………………………………………………………………………………….
The Tournament, sponsored by DGFI, ended through a colourful ceremony at Kurmitola Golf Club, Dhaka on 27th July, 2018. The Chief of Army Staff General Aziz Ahmed attended the ceremony as the chief guest and distributed awards among the winners. The ceremony was participated by a large number of golfers, other club members of high officials with their spouses.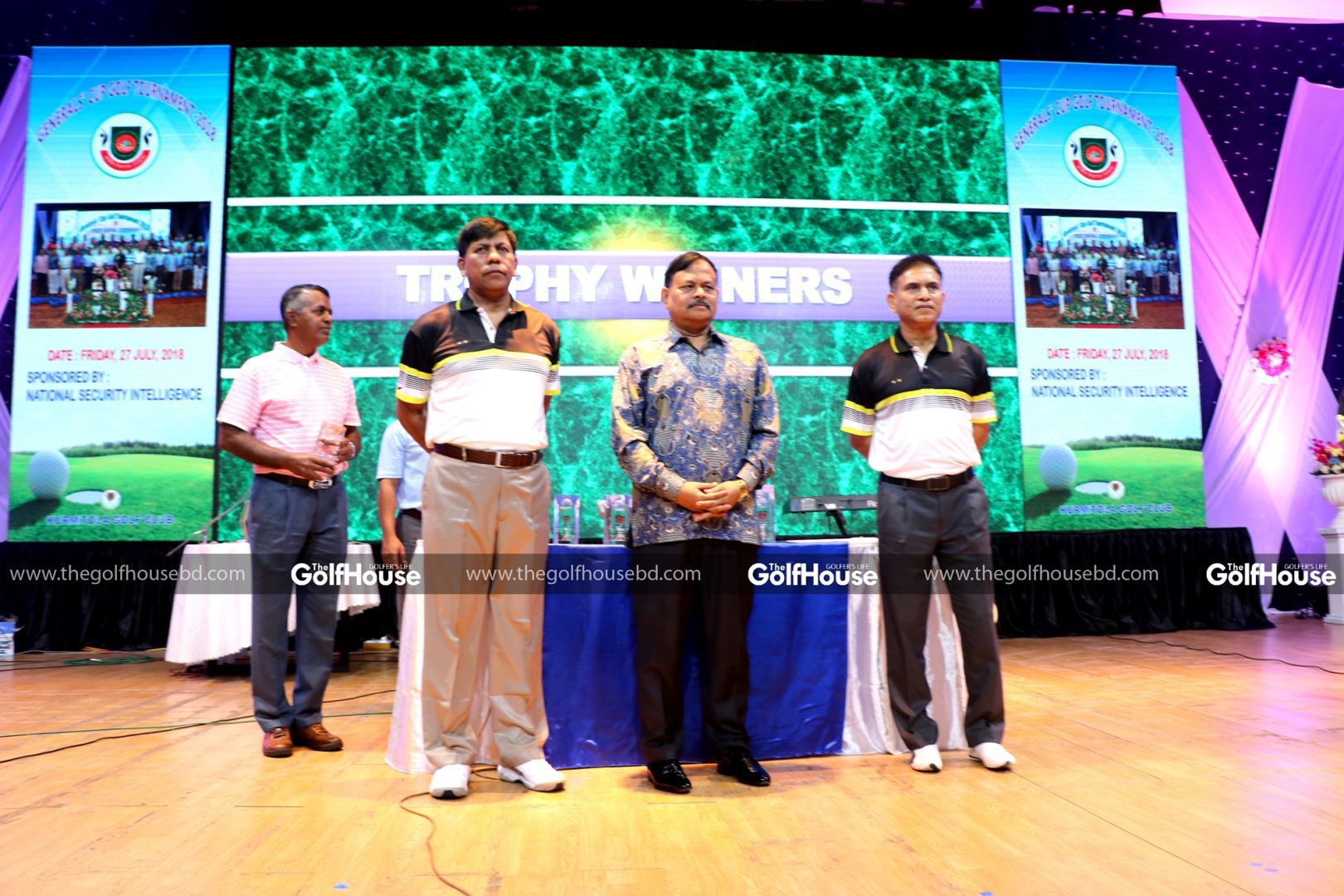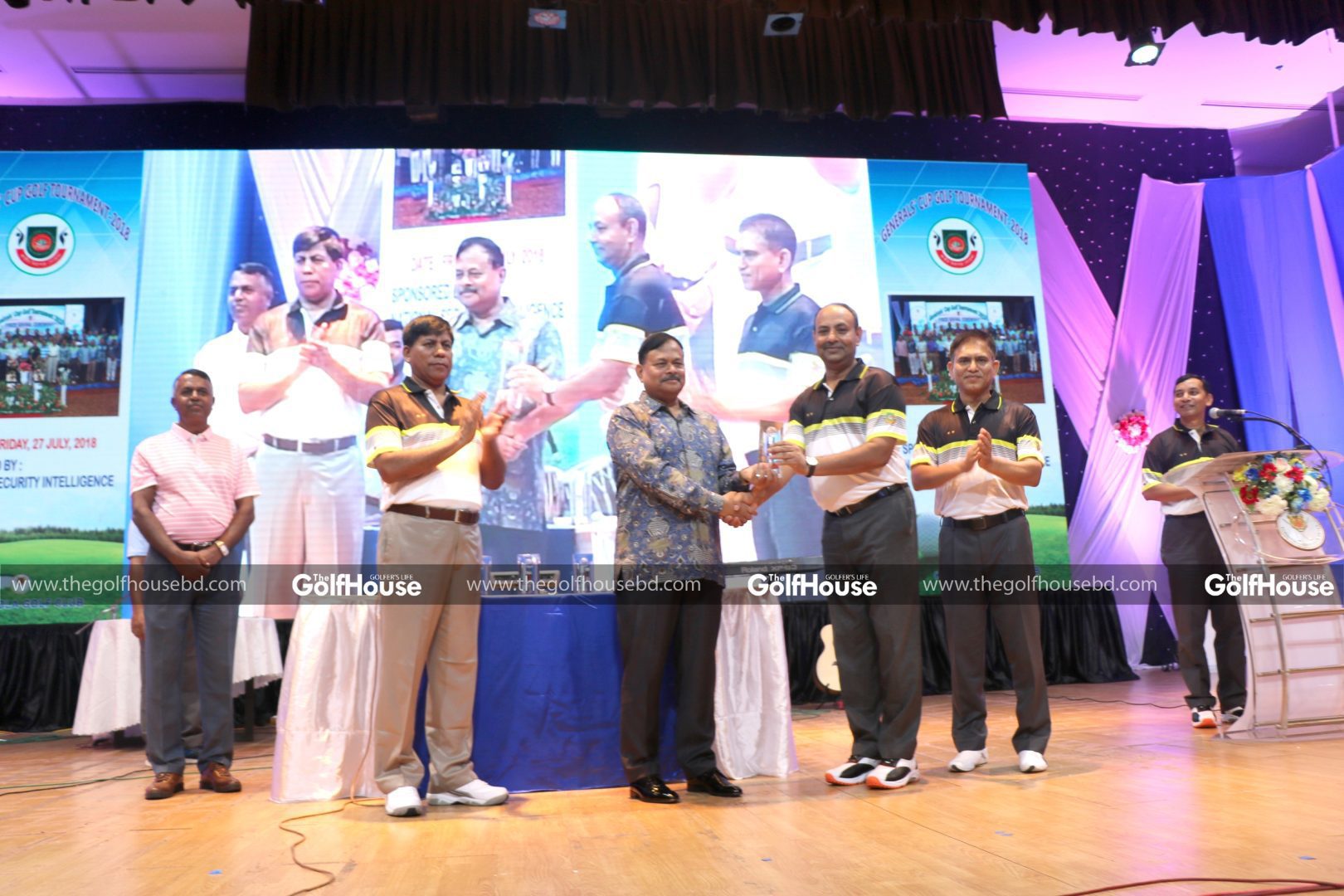 Maj Gen Mizanur Rahman Khan won the Champion title of the "Generals' Cup Golf Tournament 2018" which was held at Kurmitola Golf Club, Dhaka, on July 27, 2018