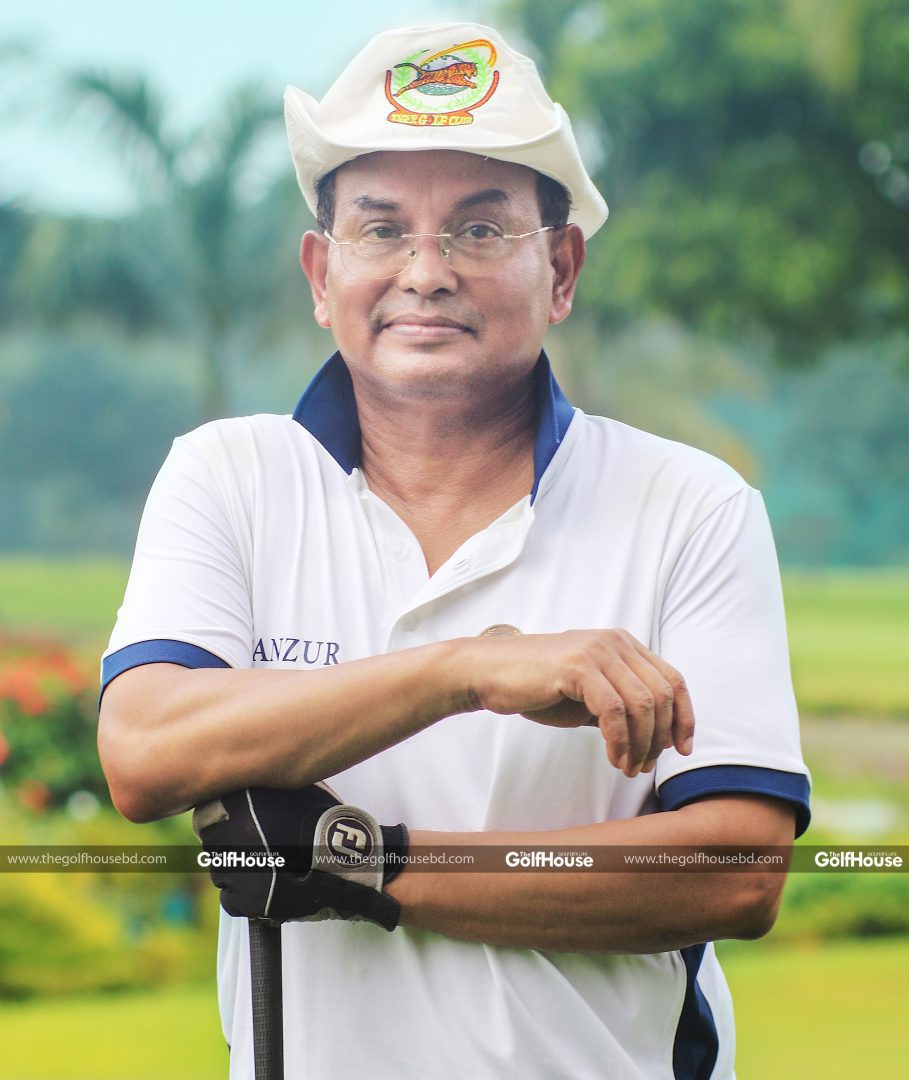 Manzur Qader is the current vice-president of the Tiger Golf Club. The club set up eight years ago, works to make a bond between local golfers and foreign expats and diplomats. It organises tours around the country as well as overseas tours so as to ensure the bonding between the members grow stronger. Mr. Manzur, during a recent interview with
TheGolfHouse, spoke about some of the ideas and plans regarding the club.
Tell us a bit about the Tiger Golf Club.
Tiger Golf Club started its journey in 2009/10. Basically the members of this club are foreign expats, diplomats and local enthusiasts. The first president of TGC was Brunei ambassador and then it was followed by a number of other ambassadors. The current president is the ambassador of Vietnam HE Tran Van Khoa, I am the vice-president and Mr Kedar Lele is the Golf captain from India.
What was the motivation behind setting up such a club and what are your activities?
The idea of setting up the club was to promote golf in Bangladesh and also provide scope to foreigners to play. we are quite successful to attract foreigners to join the club. We have trained quite a few expats, especially diplomats and we are grateful to KGC for extending their facilities in this regard. We conduct tournaments regularly. We also arrange farewells in the form of golf tournament to those who leave the country. On average we are having at least 2/3 three tournaments in each quarter of the year. Diplomats and expats take home good memories of Bangladesh and Bangladesh golf. We have also a program of organising tournaments in different countries. We have so far done it in three countries with all the members of the club. We went to Indonesia, Vietnam and Bangkok. Lot of diplomats, expats and local enthusiasts participated in those tournaments. Normally the foreign ministry of the host country and their tourism ministry extend their support to us to organise such event.
……………………………………………………………………………………………………………….
……………………………………………………………………………………………………………….
What is the benefit of having such clubs?
As I said this club features foreign expats and diplomats as well as local golfers. We encourage diplomats and foreigners so that they can have a place to relax and enjoy their time in golfing.It helps us to get into contact with different people from different countries. They also help exposing Bangladesh and our golf in different countries. By this time we are greatly successful to create a very good bonding among the local club members and foreign members. However, apart from golfing activities as part of social responsibilities we provide support to caddies and ball boys. We have created health insurance for them; time to time we provide money for their education. We also provide winter clothes to the caddies and ball boys during the season.
How did you personally get involved with golf?
I started playing golf in 2003 from Bogra Golf Club. interestingly just after couple of weeks of my practice I made a hole-in-one! When caddy shouted I myself did not believe it until I and my golf mates saw the ball physically in the hole! I fully realised it was just mere luck but still It boosted me to pursue the golf seriously. Though I could become a very serious golfer but I am a very keen and enthusiast golfer till to date! I love to see more golfers joining us.
Who are your favourite golfers abroad and at home?
Certainly Tiger Woods is my favourite. Siddikur is good and there are others coming up.
And your favourite golf course?
Certainly Kurmitola Golf Course and Bhatiary in Chittagong. I was one of the developers of the Mainamati Golf Club; I developed the back nine. Among golf courses abroad, I played in number of golf courses. Every course has its unique entity and characteristic.
What is it that attracts you most about golf?
It's an absolutely individual game and even if you're not a serious golfer, you can enjoy the time socialising. People can talk around the course while playing, socialise and make friends. That's the best part for a non-serious golfer.
What do you think is the future of Bangladesh golf?
Bangladesh golf's future is very promising. The BGF and golf academy are taking a lot of initiatives. I am very optimistic. We are also supporting tournaments and trying to create new golfers.
TheGolfHouse promotes the tagline that golf will be the second biggest sport in Bangladesh by 2025. What role can media play to make this happen?
Media plays a vital factor for any promotion or development in any sector. Since golf is yet to be popular countrywide, media can certainly play a vital role in promoting the game.
What is your impression of the TheGolfHouse magazine?
TheGolfHouse is a lovely effort. This is the first magazine of its kind in Bangladesh. For the last three years, they have been doing an excellent job. I will say the way the magazine is taking initiatives; golf promotion will surely go a long way in Bangladesh.
Do you have any message to those who are not yet involved with golf?
I will always invite people to learn golf. This is an individual game which not only helps you physically and mentally, but also will help people socialise and make new bonds. Enjoy golf; enjoy the social bonds and the natural beauty of golf clubs.