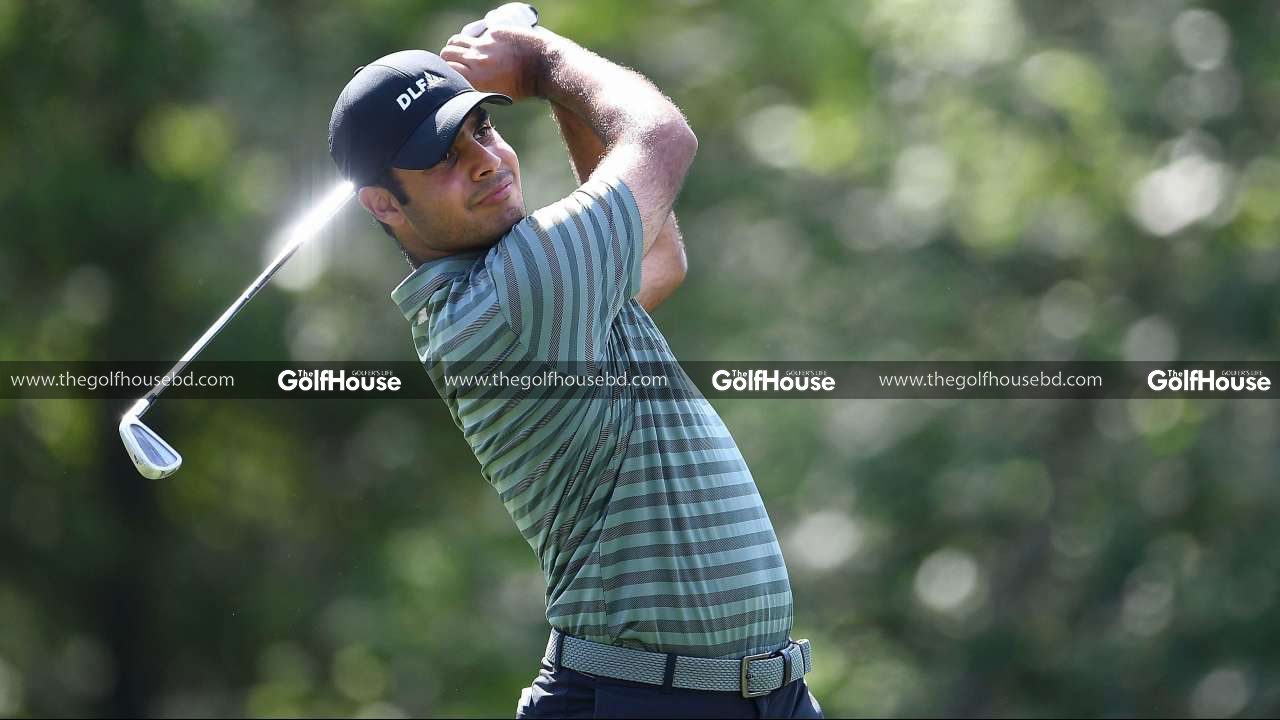 In the stats-obsessed world of professional golf – where you can find out, say, which players hit the best approach shots from the right rough versus the left rough – there doesn't seem to be any data on players' diets. If there were, Shubhankar Sharma would be one of only a few who choose to be vegetarian.
"I've never eaten meat in my life," says Sharma, 21, who grew up in India. "My whole family are vegetarian. It's a religious choice."
It doesn't seem to be hurting his game. Sharma has won twice on the European Tour since December 2017, and he tied for ninth at the World Golf Championship in Mexico City in March, where he played in the final group with Phil Mickelson. He rocketed as high as 64th in the World Golf Ranking and received a special invitation to the Masters, shooting seven-over for two rounds to miss the cut.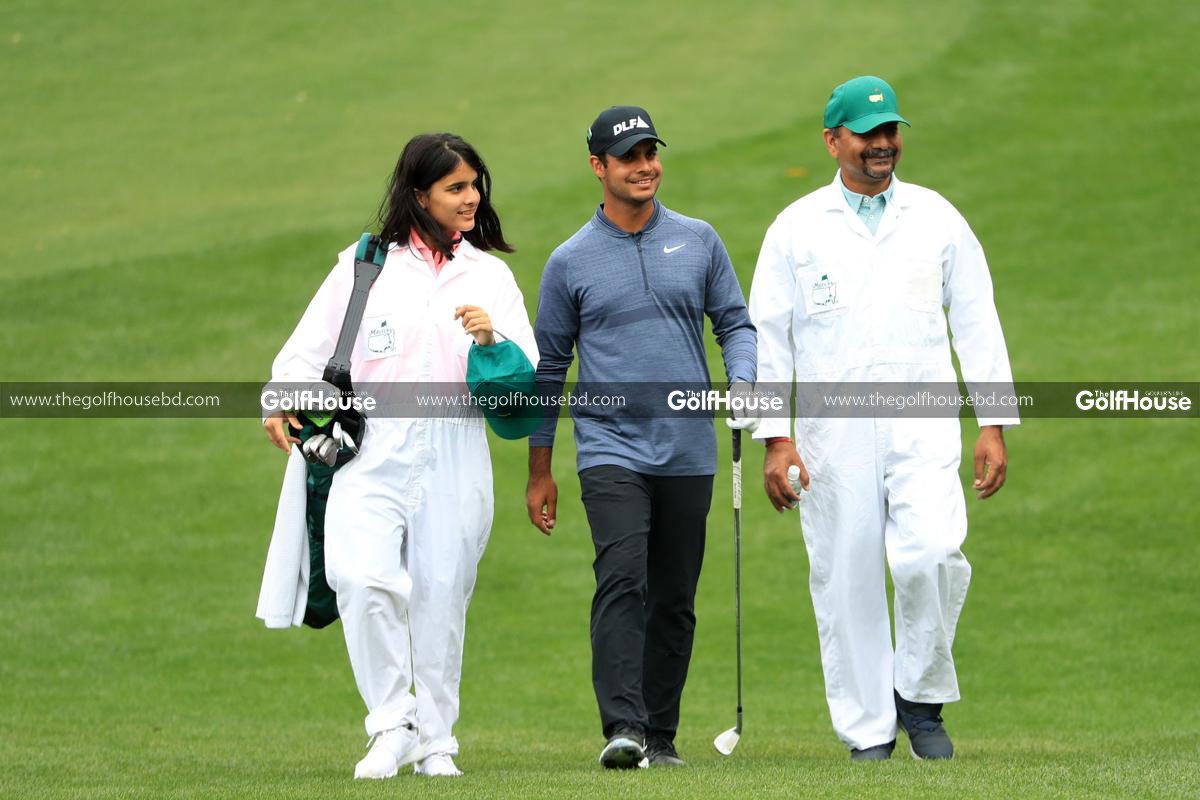 Still, sticking to a vegetarian routine hasn't always been simple. "I definitely struggled in my first year on tour, trying to figure out the travel with my diet," Sharma says. "Not all the places we go understand. I'll say, 'I don't eat chicken or meat,' but I'll still get a plate of food with meat in it. But the European Tour has been great in helping me get the food that I need. I've also gotten smarter about it. I travel with pre-prepared vegetarian meals, so if I find myself in a situation where I don't have any vegetarian options, I can just pop one of them in the microwave and I'm all set."
Beyond being vegetarian, he's also allergic to gluten, which makes travelling in Europe difficult, too. Rice is a staple of his diet when he's home. He says he could eat curry and rice three times a day, 365 days a year and be happy. But in Europe, Sharma found little rice, and a lot of cheese and bread.
……………………………………………………………………………………………………………….
Also read:  ASIA'S NUMBER ONE SHARMA FINDS SUCCESS WITH FAMILY BY HIS SIDE
……………………………………………………………………………………………………………….
Sharma works with a nutritionist to make sure he's getting enough protein in his diet. He makes a protein shake in the morning and evening, and he's sure to replenish his system with high-nutrient vegetables after rounds. "Spinach and broccoli are two of the most important," Sharma says. "I eat as much broccoli as I can get my hands on."
The son of an army colonel, Sharma got into golf in a roundabout way. His mother's obstetrician happened to be Tushar Lahiri, father of celebrated Indian golf pro Anirban Lahiri. Lahiri encouraged Sharma's dad to bring him to the course. No one in Sharma's family had played golf. He took to it quickly and less than 10 years later, he turned pro at 16, joining the Asian Development Tour.
The golf course, Sharma says, is actually one of the easiest places to be a vegetarian. "I munch on dried fruits all day. Bananas are great, and energy bars are high in protein."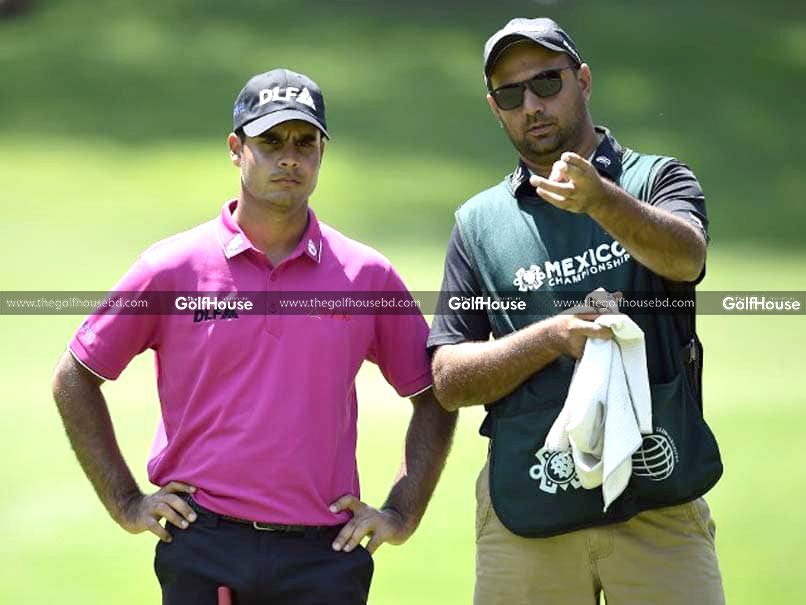 One of the benefits for Sharma of being a vegetarian is that he has learned to understand what his body needs to perform at its best. "Being a vegetarian isn't for everyone, but you should take the time to figure out what makes your body work its best. Pay attention to what you eat and how your body reacts to it. Your body will let you know if you're fuelling it with things that it doesn't want. You'll feel yourself get tired and slowing down and not thinking as clearly when you're not eating well."
The best part about being a travelling vegetarian? Unlike some of his fellow tour pros, Sharma says, he has never suffered food poisoning.
Sharma's Favourite Plate:
HOW TO MAKE RAJMA, A POPULAR VEGETARIAN CURRY
Ingredients:
1½ tsp ghee or oil
½ tsp ginger-garlic paste
¾ cup onions (chopped)
¾ cup tomato (chopped)
½ cup dried kidney beans
1½ cups water
½ tsp red chilli powder
Tumeric to taste
1 tsp coriander
¼ tsp cumin
½ tsp garam masala
1 green chilli
Coriander leaves
Directions
1. Soak kidney beans overnight.
2. Rinse, put into a pot, and cover with water.
Bring to boil and simmer covered for 90
minutes. Check after 90 minutes: if soft, put
aside. If firm, continue cooking.
3. In another pan over medium heat, sauté
cumin, ginger-garlic paste and onion with
oil/ghee.
4. Add tomatoes, stir while they cook until
they begin to boil. Stir in remaining spices.
5. Add cooked kidney beans, stir and sprinkle
with coriander leaves. Serve over rice.
Adapted from indianhealthyrecipes.com