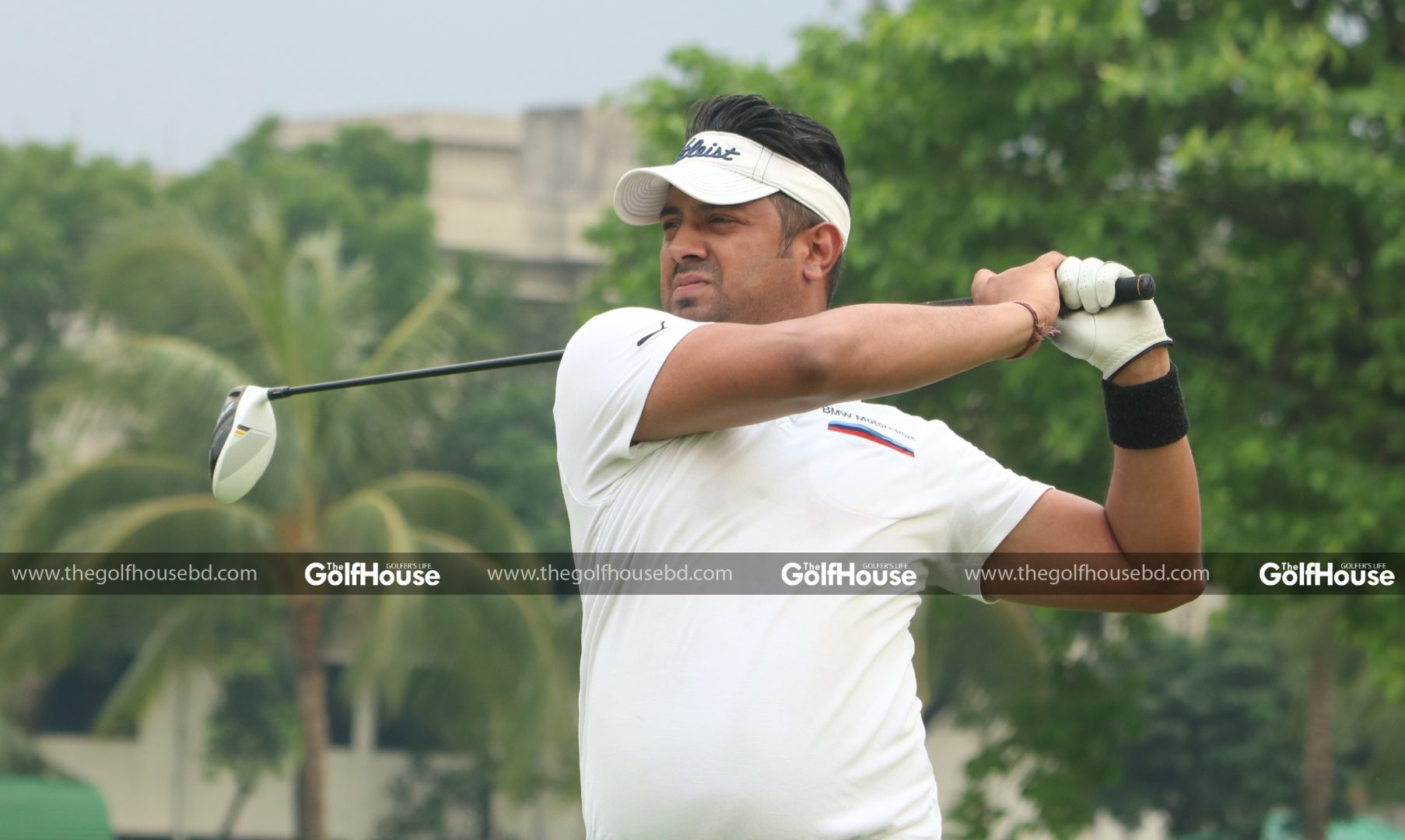 Moin Imran is an amateur golfer and a successful business person. He started playing golf at the Kurmitola Golf Club from a very early stage, taking the
encouragement from his father. The amateur golfer feels golf can be a great way to socialize and strike business deals. He urges people from all walks of life to come and enjoy the life at the golf course.
Tell us how you came to golf and how much support did you get from your family?
I started playing golf when I was around five or six years old. Two years later, I started to play the game seriously. When my father was posted at the Dhaka Cantonment, I started playing more regularly. We used to live close to the Kurmitola Golf Club. So it was easy for me to commute. The game attracted me from a very young age. My father was my initial inspiration and now my mother and sister encourage me. Playing the game demands mental and financial support, which I am getting from my family.
You have played golf at different levels, haven't you?
Well, it's a phase-by-phase thing. We start as juniors; then when we come to zero-handicap or single-handicap stage, we get to the men's category and then become amateurs. The next step is towards turning pro. I have a wish to turn pro one day, but I can't say for sure when it will happen.
……………………………………………………………………………………………………………….
……………………………………………………………………………………………………………….
Which aspects of the game attract you most?
The fairness and discipline of the game is the most important and attractive thing for me. Then there is the fact that you compete against yourself, you challenge yourself which takes the best out of you. When you play a good shot, you feel proud. Another satisfying thing about golf is that you meet a lot of good people here. Overall you spend a good time while you are on a golf course.
Which other golf courses have you played in apart from the KGC?
I have played in most golf courses in Bangladesh. I have played in Kolkata, Bangkok, Pattaya, Singapore among the golf courses abroad.
Which course do you like most?
I debuted at an overseas course and played a lot of rounds elsewhere, but in the end, my home course, KGC, is my favorite course. It is by no means an easy course. Since this is a narrow and short-distance course, you have to play controlled shots. The one who will play well here will definitely play well elsewhere as well. My second favorite course is Tollygunge Golf Course in Kolkata because I made my international debut there.
How well do business and golf go together?
My father used to say one thing: 'When a buyer or client comes to you for a meeting, take him out for a round of golf'. You get to do the meeting there and spend time with him. I would invite businessmen to come here and spend their leisure time, which will in turn help the game grow through their contribution. Not only business people, in fact, people from other occupations should come as well. Golf is not a game to kill time; the time we spend here is time spent well. While business people have contribution towards the game, it is needless to say without the active effort and support of Army, the game wouldn't have been where it is now.
Where do you want to see Bangladesh golf?
I think our golf has taken off fully. I believe players like Siddikur or Sohel are capable of playing on the European or PGA Tour, and that is where we want to see our players playing eventually. People don't know properly how much progress golf has made in our country.
Do you have any message for potential golfers?
We have a wrong perception that golf is a sport only for Army people or the rich people. It is not true as we can see through the success of our fellow golfers. It is true that Army and business people play a key role in taking the game forward, but others should also come and join in this endeavor.
I would invite people from all class and sectors to come and pick golf as a sport and a hobby because at the end of the day it will take them to greater heights. You will not only meet good people, you will stay fit and enjoy other benefits of the game.