Lee Jang-Keun,
the ambassador of the Korean Republic to Bangladesh,says the natural beauty and ease of access to the golf courses in Dhaka and around Bangladesh is what turned him into a regular golfer.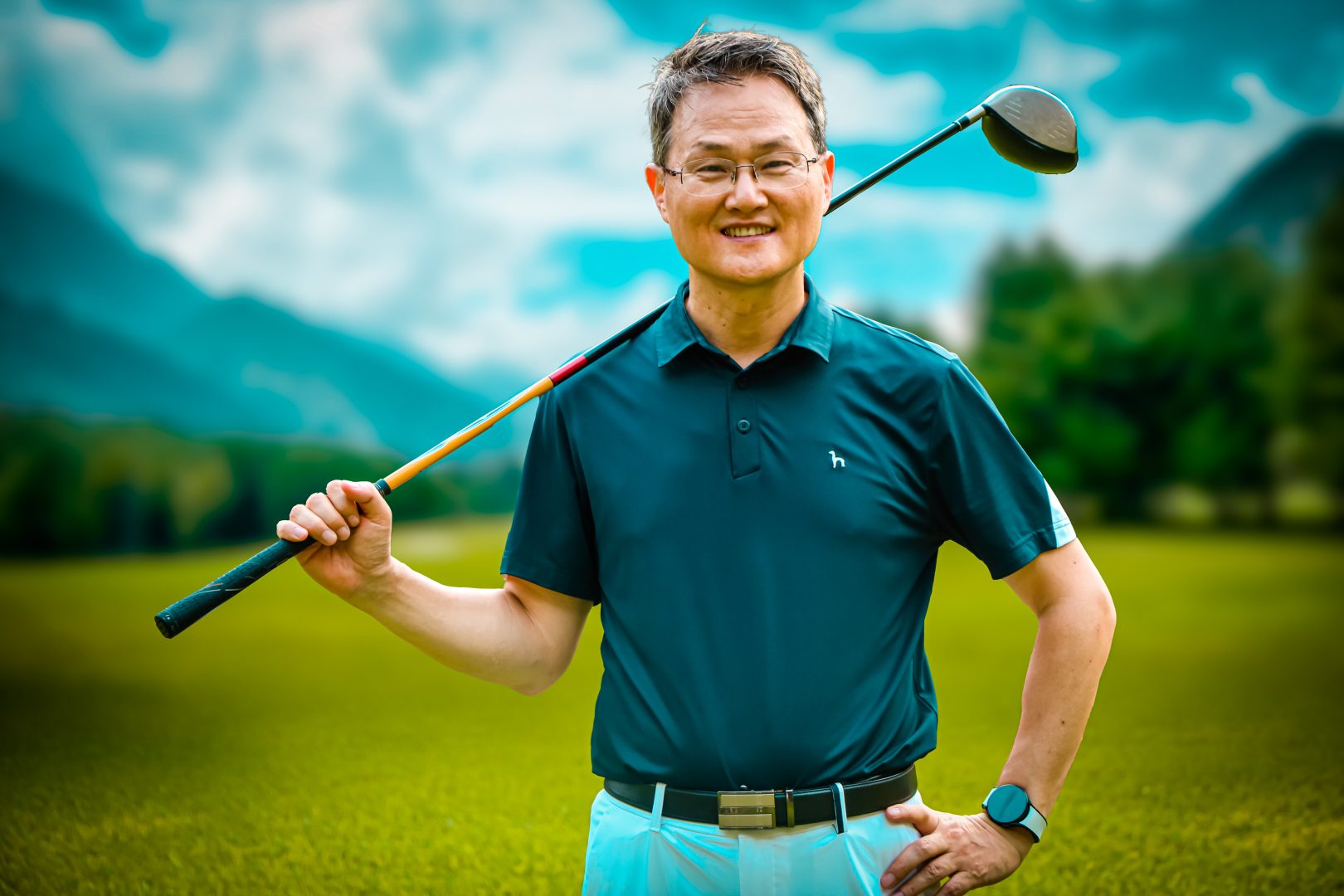 "Golf is almost the only sport which I could enjoy with my wife"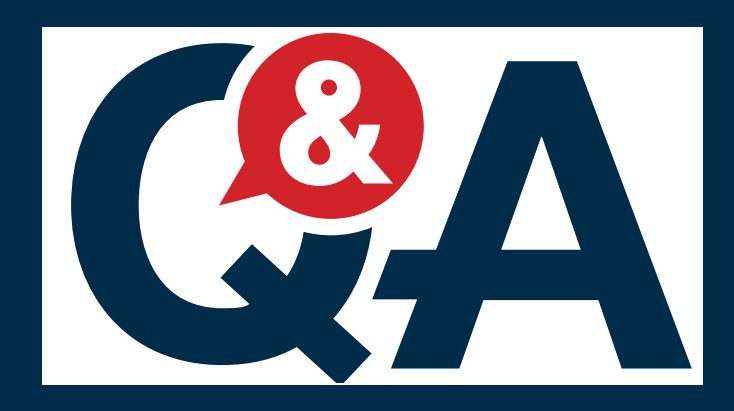 How did you get involved with golf?
In the Korean diplomatic community, when I started my diplomatic career 32 years ago, golf was regarded as a prerequisite of a successful diplomat. So, I started learning golf during my first foreign service assignment in Budapest, Hungary in the late 1990s. At that time, I learned the basics of golf from a colleague of mine at the embassy.
I practised with him during lunch time with used golf clubs. We used to go to a driving range together about twenty minutes from the embassy for practice, eating a take-away hamburger. But I could not enjoy playing at that time as I had two small babies at home and the golf club was about one hour drive from home. I learned and played golf to get along with my colleagues at the embassy, but I was never serious in playing for various reasons. In particular, I was too busy with work and playing golf was taking too much time.
What do you enjoy most about golf?
First of all, the beauty of golf is to play in nature and with nature. It is not a hectic sport even though it is a delicate sport. Second, golf is almost the only sport which I could enjoy with my wife. I like to do outdoor activities such as bicycling, mountain hiking. Third, golf is a sport and recreation with social elements. We could enjoy not only playing but also mingling with our friends and colleagues. Fourth, we learn life through golf. It is a classroom of learning life.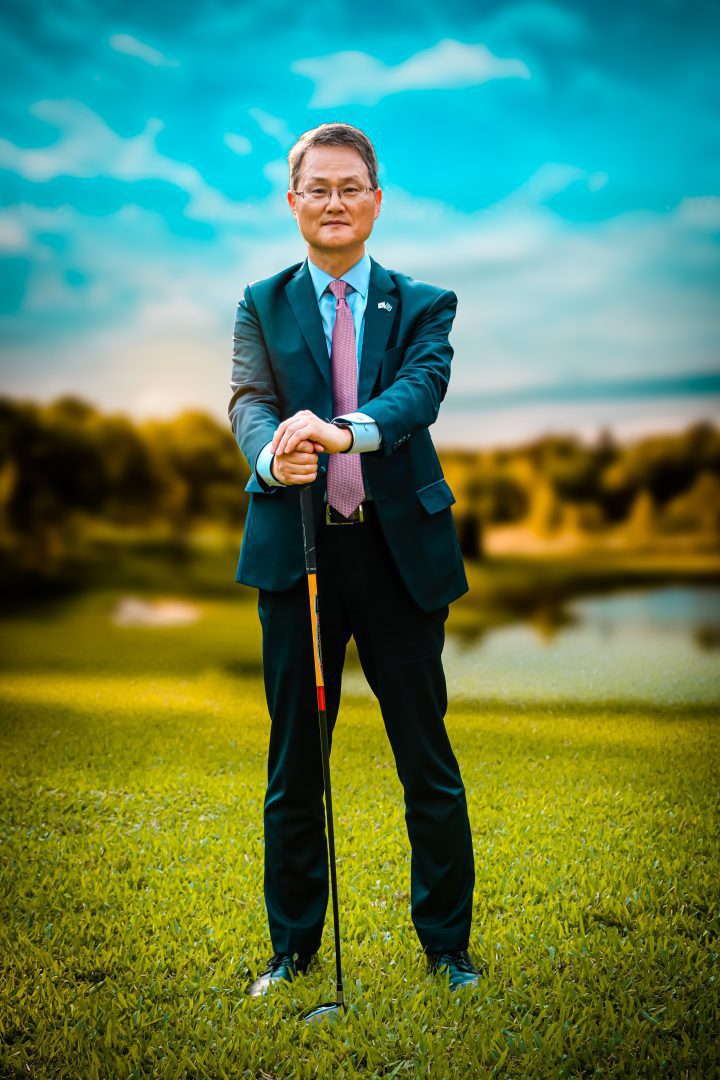 What is your impression about Bangladesh golf?
I didn't expect that Bangladesh has a fairly good golf environment which means that it has fairly good golf courses. For golf lovers, golf could be a hidden treasure in Bangladesh. I have been to five golf courses in Bangladesh so far – KGC, AGC, Savar Golf Club, Bhatiary Chittagong Golf Club and the KEPZ in Chittagong. All of them were beyond my expectation.
South Korea is blessed with an incredibly diverse landscape, which provides stunning views for visitors to admire picturesque golf courses. How many of those courses have you played in so far?
In Korea I have played only twice so far. It is not easy to enjoy golf in Korea for government officials for several reasons. First, I am too busy in Seoul and it's not easy to find time for golfing. Second, I am not a good player nor an eager golfer. I have not been that enthusiastic for playing golf, in particular in Korea. There are too many things and obligations that I need to take up in Korea. Third, playing golf is regarded as a luxury costing a lot of money. It costs at least 300 dollars for one play. More than that, it takes too much time out of you. You have to spend almost all day playing. The closest golf course in Seoul will be at least one hour drive away.
When did you join the golfing scene here?
The first time I played golf in Bangladesh was around the end of December 2020 about five months after my arrival here. At that time, the country was still under many COVID-19 related restrictions. Even the golf course was closed for a long time.
I took a few days off and decided to take a look at the Kurmitola Golf Club with my wife. I played a few times with my wife but could not continue for many reasons. Then, I started taking private lessons in KGC but it didn't last long as the weather became hot. As I sweat a lot, I could not enjoy golf, sweating and soaking.
I started regularly playing golf only around the end of September last year through the Tiger Golf Club. Thanks to Rahman bhai of the Novo Group, I first came to the TGC and with the help of other TGC members such as Brgd General Manzur, I started playing with the Tigers and also with my wife. I could continue to come to the TGC mainly because my wife showed keen interest in playing golf.
Then, I decided to join the KGC as a member, I joined in December last year. Since then, I have become a regular golfer. I have never been a serious golfer before, but I became one in Bangladesh.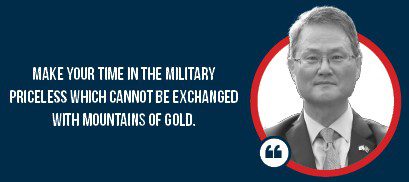 What do you think of the course in Kurmitola?
Kurmitola golf course is beyond my expectations. I never imagined that Bangladesh would have such a wonderful golf course. It has a wonderful layout and challenging courses.
Moreover, proximity from my living place is the biggest advantage of enjoying golf in Dhaka. In many other countries, I had to travel more than half an hour, even one hour or more. But here in Dhaka, it is just ten minutes' drive away. Easy and fast access to the KGC makes the golf environment of Dhaka one of the best.
If I have to add one note on some room for desired is predictable, smoother and faster movement of the players, especially during the weekend. As the number of the golfers are increasing, the KGC is getting more and more crowded. At some time near future, it might be better to have a reservation system.
How about the golfing community and clubs in Dhaka such as Tiger Golf Club etc.?
In fact, I could enjoy golf thanks to the Tiger Golf Club and its members. Without them I would not have started golfing in Bangladesh at all. They not only introduced me to play golf in Bangladesh but also helped me to enjoy my days in Bangladesh.
TGC and DGA are not only about golfing but also about gathering and mingling with the local community. Golf is a sport of group and company. You need company to play and enjoy. As a foreigner, TGC is a good gateway to enjoy golf in Bangladesh.
TGC made me feel easy to start playing golf. If you are a beginner or a poor player, it is not easy to start and enjoy. But, TGC was so comforting and friendly that I could make up my mind to be with them.
Getting your better half to the golf club was a trick?
It was not a trick, it just came very naturally. My wife and I used to play golf together for a long time. But we both were not serious golfers, especially my wife.
I was very surprised and at the same time happy to see my wife so eager to play golf seriously in Bangladesh. Obviously, my wife's playing golf was very important reason I enjoy golf in Bangladesh.
Do you have any message to couples who are not playing golf yet?
I would strongly recommend any couple to start and play golf. Golf is an excellent sport that you can enjoy with your spouse. Reason is simple. You will find ample time outdoor with your loved one.
Tell us about your job and your experience as a diplomat.
I have been in the foreign service for more than 30 years. It has been my dream to be a diplomat since I was a young boy. I achieved my dream to be a diplomat so I am a very happy man.
How much are you enjoying your time in Bangladesh?
I am very thankful for the opportunity of working and living in Bangladesh. I am trying to enjoy both my work and my private life in Bangladesh. Even though there have been big limitations due to the COVID-19 pandemic, I have tried to look around the country whenever I had time.
I have traveled to Sylhet, Srimangal, Cox's Bazar, Chittagong and Sundarban so far, most of the time with my wife. Looking around and enjoying the scenery of Bangladesh is really a joy.
I have made many friends in Bangladesh and I spend time with them often. Bangladeshi people are really friendly and full of hospitality.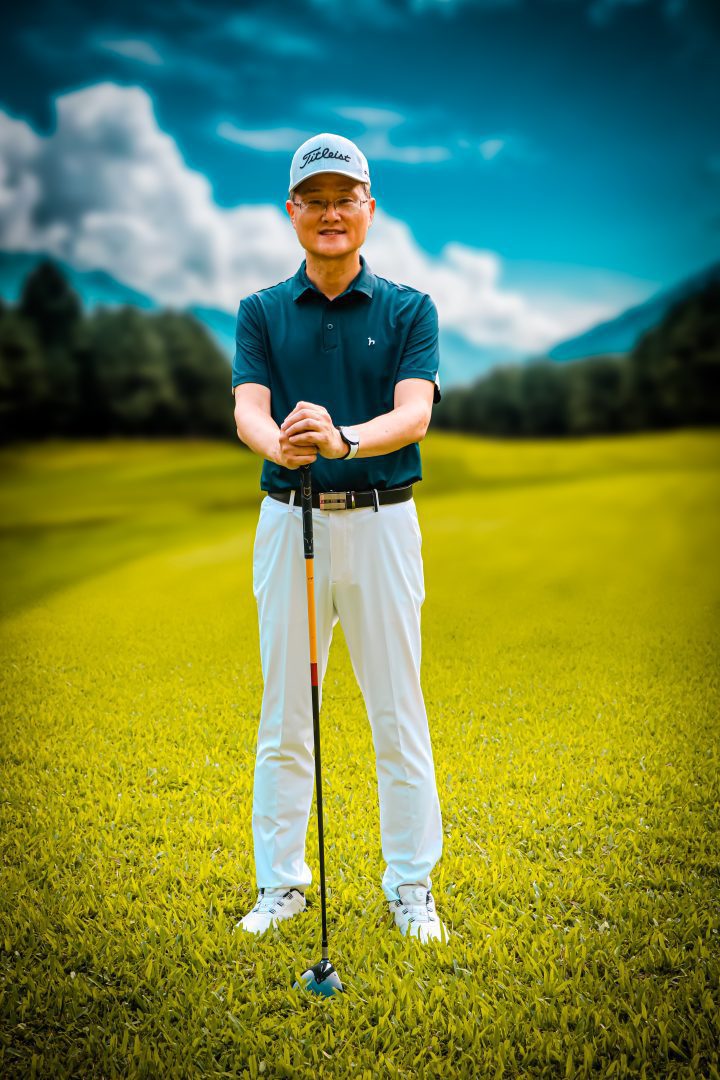 Which sports are most popular in your country?
In Korea soccer and baseball are the most popular sports. There are professional national leagues and they play almost around the year just like cricket in Bangladesh. There are 23 soccer teams playing in the so-called K-League. There are ten professional baseball teams playing in the KBO league.
But there are other sports that Koreans are enjoying such as basketball and volleyball. Obviously, golf is also very popular in Korea.
What is the secret to the success of your career?
I don't know whether I can say that my career is a success or not. But I accomplished my dream to be a diplomat and have been in this career for more than 30 years now.
What would be your message to the youngsters who have just started their careers?
I would like to send them two messages that inspired my life when I was young.
First is a message from my church sister when I joined the military service in 1985. As you may know, it is mandatory for every Korean man to serve in the military. That time the sister's message which was "make your time in the military priceless which cannot be exchanged with mountains of gold." Until then, I thought that my time in the military is just for spending for the service of the country, not for myself. But I realised that any time I am spending is so precious that no time is meaningless.
Second message I cherish from my young days is that of the founder of the well-known Korean company Daewoo, Chairman Kim Woo-joong who passed away a few years ago. He said that history belongs to dreamers. As long as you dream, you are not getting old. If you don't have a dream, you are not young any more. But, if you have a dream, you are not old regardless of your age.
I can say the same to the young people, the young Bangladeshis.
South Korea has been a good friend and development partner of Bangladesh; what is your role to strengthen this enduring friendship?
My role, my mandate is to strengthen and deepen the friendly ties between our two countries. I have made various efforts towards this end since my arrival in Dhaka two and a half years ago with three goals in mind: diversification, elevation and generation. And now I am witnessing many positive developments and achievements.
My current focus is to prepare for next year, the 50th anniversary of the diplomatic ties between Korea and Bangladesh. It will be a milestone year to take the already strong relations between our two countries into a higher level. Among many plans, I am planning to organise together with the Korean community in Bangladesh, a Korea Cup Golf Tournament celebrating the golden jubilee of our two countries in Kurmitola Golf Club in the first week of March 2023.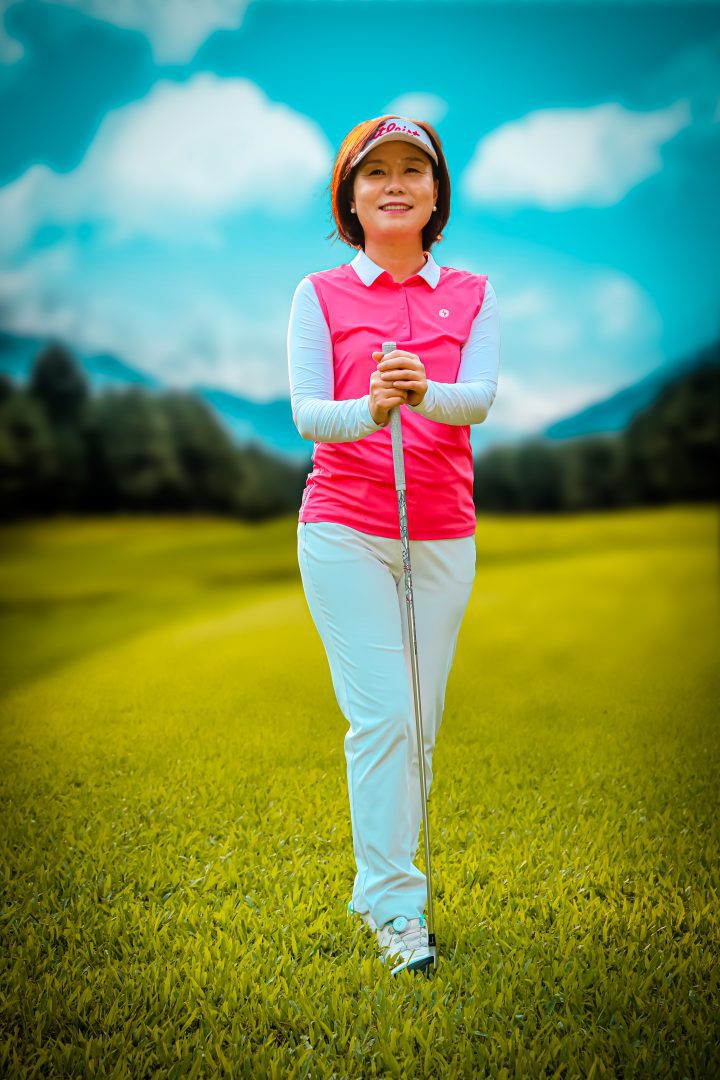 Golf gives me a sense of accomplishment
LEE Songlim, the wife of Lee Jang-Keun, the ambassador of the Korean Republic to Bangladesh, a keen golfer of Kurmitola Golf Club, talks about her journey and her passion for golf, memorable moments as well as her thoughts and presentiment of the golfing community of Bangladesh.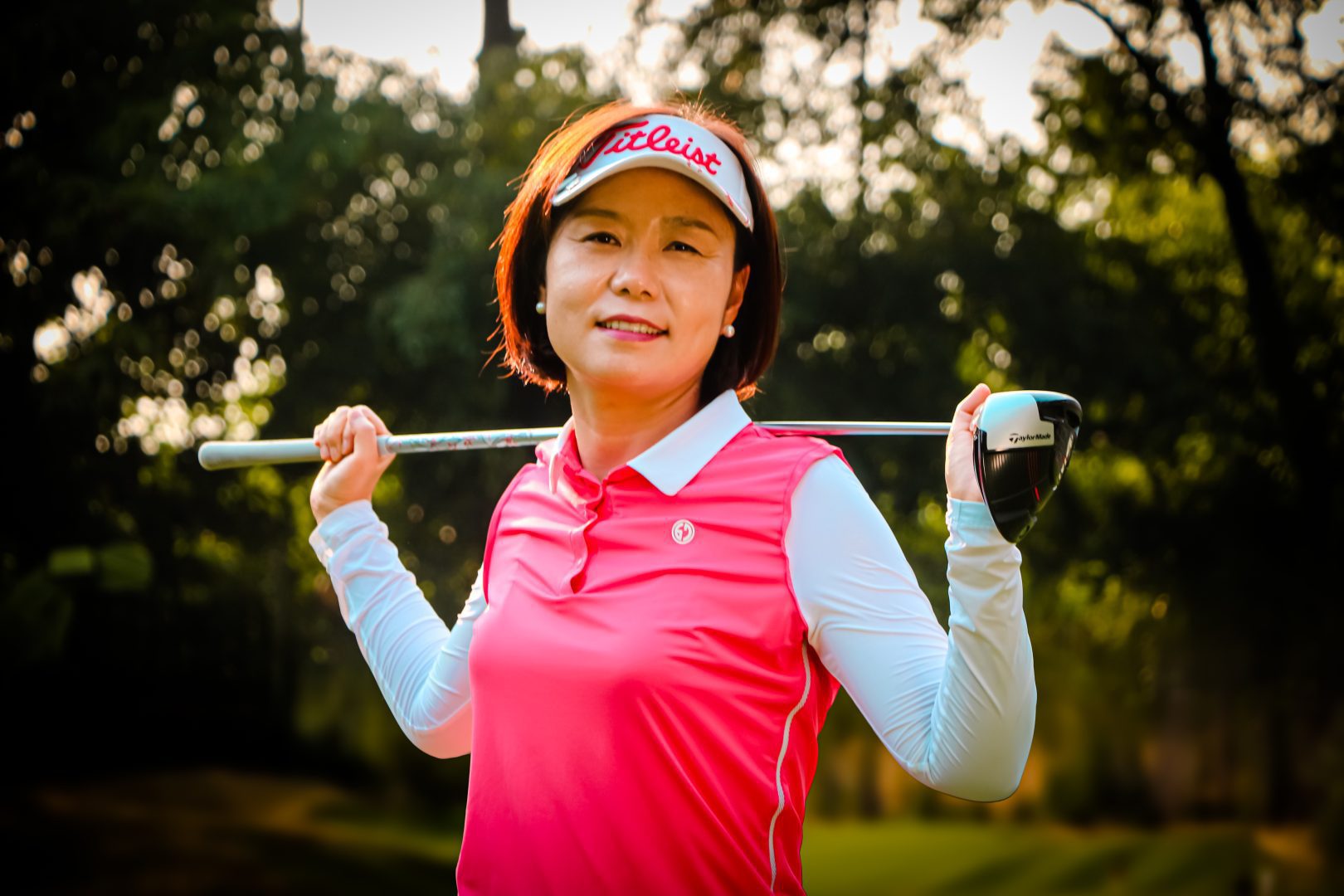 How did you start golfing and who inspired you?
When I was 29, I was living in Morocco and I had two kids, aged 3 and 1. I was struggling with them and my mom lived far away from me. One of my neighbours, a Korean one, saw me and suggested I go outside and enjoy time out. Fortunately, the golf club was near my place.It was only five to ten minutes away.
Do you like the Kurmitola Golf Club?
Yes, it's very beautiful. Green and has pristine nature. Sometimes I hear birds chirping. Last week I saw baby monkeys. It is not an easy course. There are many ponds and the fairways are narrow. It is a challenging course.
How do you plan on influencing other women to play golf?
I strongly suggest any woman who feel stress and want to start outdoor activities to start playing golf. It is a good way to make friends and even do business.
Sometimes, the wives of staff in the Korean embassy ask me why I like golf. I think it challenges me and I feel happy when I make an accomplishment. I have to fight with myself. Sometimes I feel exhausted and feel like giving up before ending the 18 holes. But I fight with myself and end the course, which gives me a sense of accomplishment.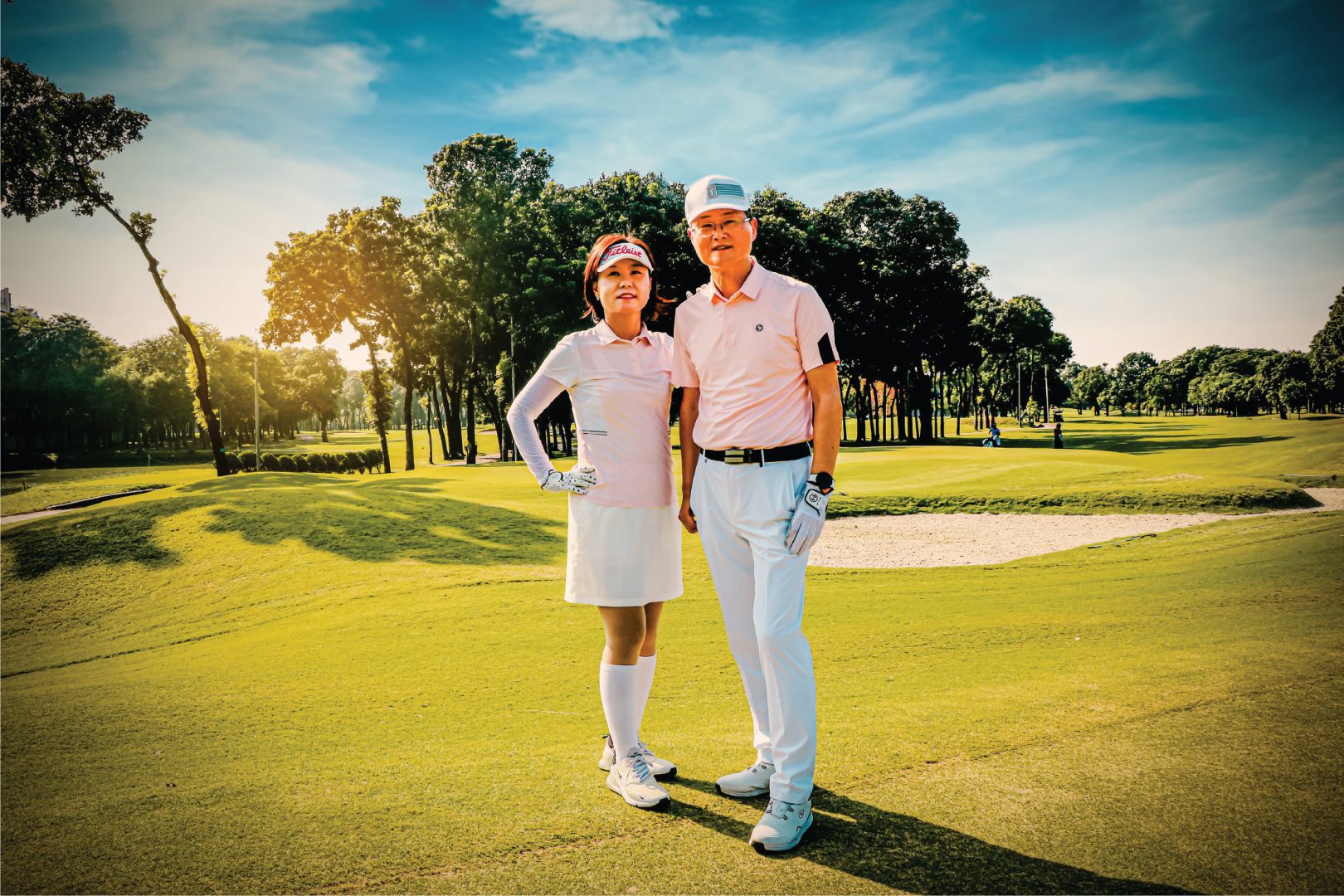 What is your golfing routine?
I go to the golf club four or five times a week. I watch YouTube tutorials on golf before going to the course and then practice at the range accordingly.
Do you and your husband play together?
Of course. He is my best golf buddy. We play together, usually on weekends. If we have a chance, we go abroad for golfing. When I started playing golf, he supported me with everything. He bought me expensive brand new set of golf kits. He found me a private driver to drive me to the golf course. He also pays for my yearly membership fee. I think he's a good husband (laughs).
Who plays better?
We both are poor golfers. But many spectators say I play better than him because I have more time to play. He can only play on weekends.
Do you have any message for female golfers?
Golf is not only for men. But in Bangladesh, I didn't find many ladies playing golf except in Kurmitola Golf Club. I would ask the ladies to go out and play and enjoy.
What would be your message to homemakers?
If anyone feels stressed, lonely and isolated, please go out and do outdoor exercise. I strongly advise them to go golfing. It helps physical and mental aspects of your life.