Swedish golfer Malcolm Kokocinski won the AB Bank Bangladesh Open 2018 as Jamal Hossain Mollah of Bangladesh ended tied for fourth position.
The Swedish golfer, who finished second in the Dhaka Open in January this year and third in the BTI Open last month, carded six-under on the concluding round to take his aggregate to 14-under (270) to win the title of the 300,000-dollar Asian Tour event.
The 26-year-old from Malmo pocketed a paycheque of 54,000 dollars as prizemoney for his maiden title on the Asian Tour, where he's been playing since 2015.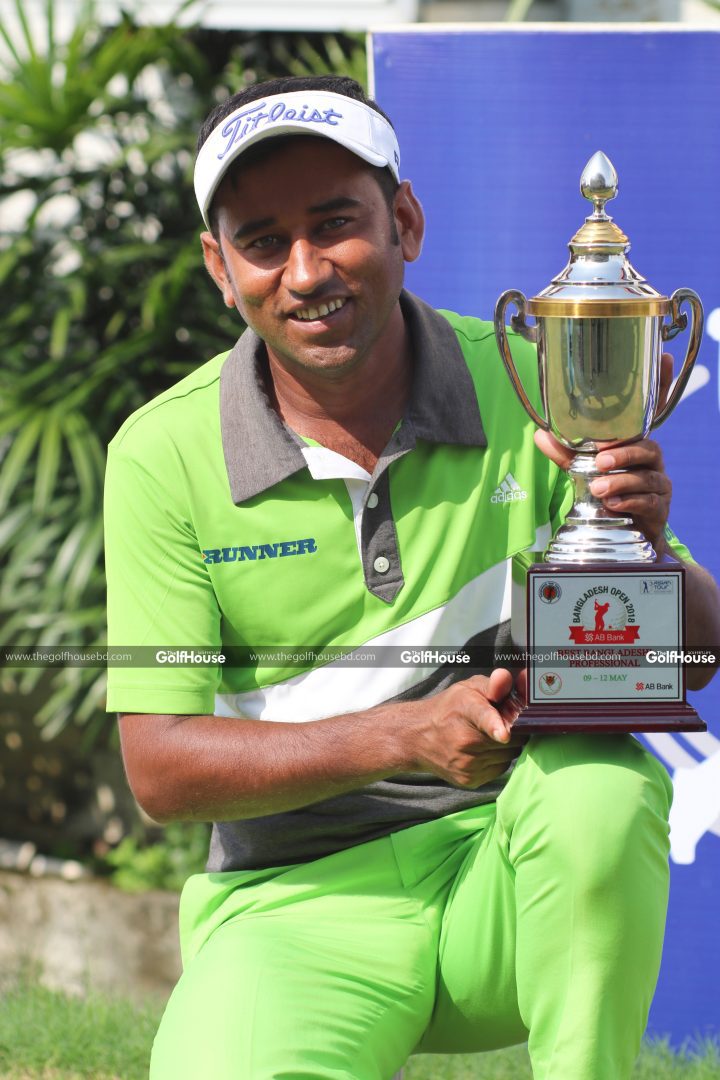 Ben Campbell of New Zealand and Jack Harrison of England finished joint second at 11-under (273) while Jamal and John Catlin of USA finished joint fourth at nine-under (275).
Badal Hossain of Bangladesh finished tied for 14th while the country's premier golfer Siddikur Rahman finished tied for 26th.
Kokocinski felt his experience of playing twice this year has helped him get his breakthrough win on the tour.
……………………………………………………………………………………………………………….
……………………………………………………………………………………………………………….
"It was nice to be back at the Kurmitola Golf Club this week. This is my third time here this year. I came twice earlier for the ADT events and I played very well. That experience has definitely given me a lot of advantage and confidence," he said after the win.
The Swede was level with overnight leader Jack Harrison at 3-under till the 16th hole, but while the Englishman bogeyed the last two holes, Kokocinski sank a birdie on the last hole to make sure he won with a three-shot advantage.
"I stayed patient out there. I was playing well all week so I knew a good round will come sooner or later. It was a big putt for me on the last hole. I knew Harrison was on -13 after looking at the leaderboard coming down the 18th. I'm glad I pulled off the putt," he said.
"I started playing golf when I was 10 years old. I went to college in the United States and then came here to play on the Asian Tour in 2013 and I've been here since then," said the youngster, who played different sports before pursuing golf and turning pro in 2011.
Bangladesh's Jamal, who was in the lead after the second round, rued his cold putters in the final round.
"I didn't putt well today. It was disappointing. I could've finish way better if I had sunk a few more putts. I hit my tee shots and my second shots very good today but I wasn't able to make putts, which was really a pity," the 33-year-old said.
"I will be happier if I can win the tournament but to finish tied-fourth for my best result in the Bangladesh Open, I'll take it," he added.