Being on the outskirts of Dhaka, where there are two popular golf clubs, Savar Golf Club often evades the attention of golfers that it deserves. Set in the beautiful surroundings with many places of special significance nearby, Savar Golf Club should be competing for events with the Kurmitola Golf Club. Maj Gen Mohammad Shaheenul Haque, the club's president, feels that his team is making all the effort to turn this often-overlooked golf club into an international standard one. He feels the club should be popular not just among its members and foreign perticipants but to all golfing aficionados from across the country.
Savar Golf Club is the closest golf club from Dhaka city. Tell us about the history of this club.
Savar Golf Club (SGC) has a beautiful golf course. It is on the outskirts of Dhaka. This can be called a hidden treasure because it is so beautifully located. Basically, SGC started its journey in 1992 as a nine-hole golf course before being upgraded to a 18-hole 72-par course. It is lush green with a beautiful panoramic view that every passionate golfer would love to pass time here.
Savar is an industrial area. So, are the golfers here mostly businesspeople or does a cross section of people come here?
Location-wise, it is just beside the national mausoleum and the Savar Cantonment, and it is on the western side of the Dhaka-Aricha Highway. So it is very easy to reach here. Then there is the Dhaka EPZ nearby, so the foreigners find it very suitable to come and play golf here. Generally they come on weekdays and holidays. But there are many other members who come from Dhaka and different other places. It is not just about playing golf, rather coming to Savar is worth passing a day full of activity.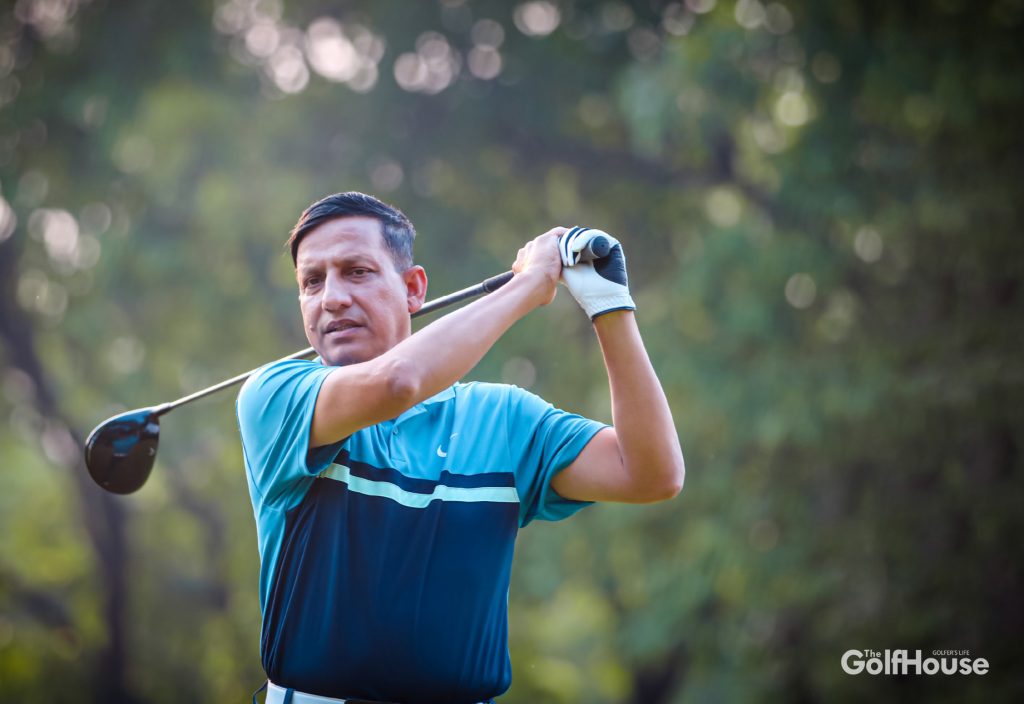 What facilities does the club offer for its golfers?
There is a beautiful golf club here which is called the 19th hole. Beside wonderful golfing atmosphere, there are various facilities to pass time inside SGC.
What are the annual activities of the club?
We can play golf round the year; even after rain, the course is immediately ready for playing. Besides, we organise some humanitarian activities around the club by extending our hands to the needy people. Corporate and private events are held at the club and at the auditorium round the year. These are the activities which keep the SGC vibrant round the year.
Does the SGC have any plans to host any Asian Tour or PGTI event?
I'm always eager to see national or international tournament in SGC. In last two years, we have hosted a number of events for both amateurs and professionals. As such, we are capable of hosting any national or international event. We are always ready to extend our hands in that regard.
How challenging is it to maintain this course?
It is obviously challenging, in the sense to manage and organize the manpower in maintaining the course. Since we play here round the year; therefore we keep it ready all the time. We always want to see the club vibrant.
What are the recent developments and future plans regarding the club?
We have renovated the clubhouse so that one can enjoy the golf and the atmosphere. We have improved a number of fairways inside the golf course. There had been some difficulties playing in the back nine during the monsoon; we have improved those areas and made them playable throughout the year. And the development activities will always be on.
What is your vision regarding this golf club and the course?
We would like to see SGC at par with the best golf clubs in the country. In fact we want to see it as one of the best in the subcontinent. We would like to see this golf club as a golfing centre of excellence. And not just golf, we would want to turn it into a meeting place and a natural retreat for people.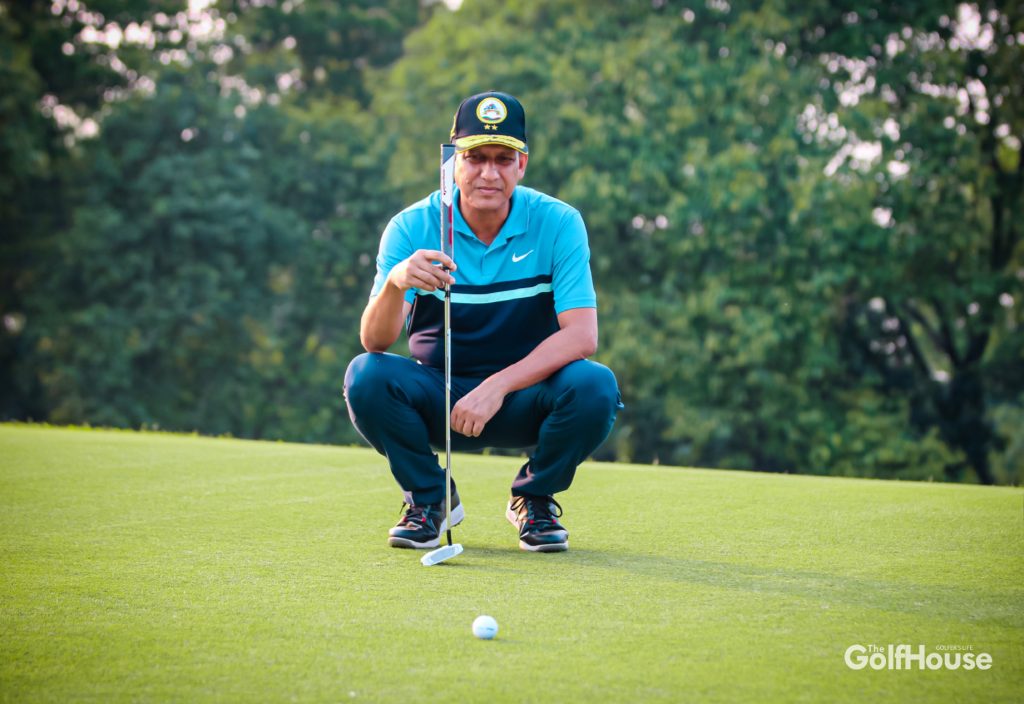 "It is lush green with a beautiful the panoramic view that every passionate golfer would love to pass the time here"
What about the membership fees and facilities for members here?
Considering SGC is little away from the capital, we keep the fees within limit to encourage members and general golfers to come here and play. It is surely very much affordable and rationale.
Let's talk about your personal experience with golf.
Personally, whenever I get time off my schedule, I go to the course. Obviously it is one of my favourite golf courses to play on. If you are not passionate about golf, it is tough to make time for golfing. However, golfers make time despite their busy schedule. This is my place for rest and enjoyment.
When and how did you start playing golf?
I started playing golf seriously around 2015 when I was a commander at the Cumilla Cantonment. I picked up my game at the Mainamati Golf Club and since then I have been pursuing to improve and enjoy my game.
Any special memories associated with SGC?
After I joined as the president of this golf club, I checked the records and saw that the last time a Chief of Army Staff, our patron of golf, visited SGC was in 2008. But I'm fortunate that during my time, the current Army Chief has visited SGC twice. It was a special occasion for all of us when he came to inaugurate the terrace.
Your life lesson and your message to young people?
Golf is not just a game. It teaches you manners, etiquette, healthy competitiveness and respect for fellow golfers. So I would request aspiring golfers not to just pick up the game but also to pick up the manners and etiquettes that golf offers. I think it shapes our life in a very decent manner.