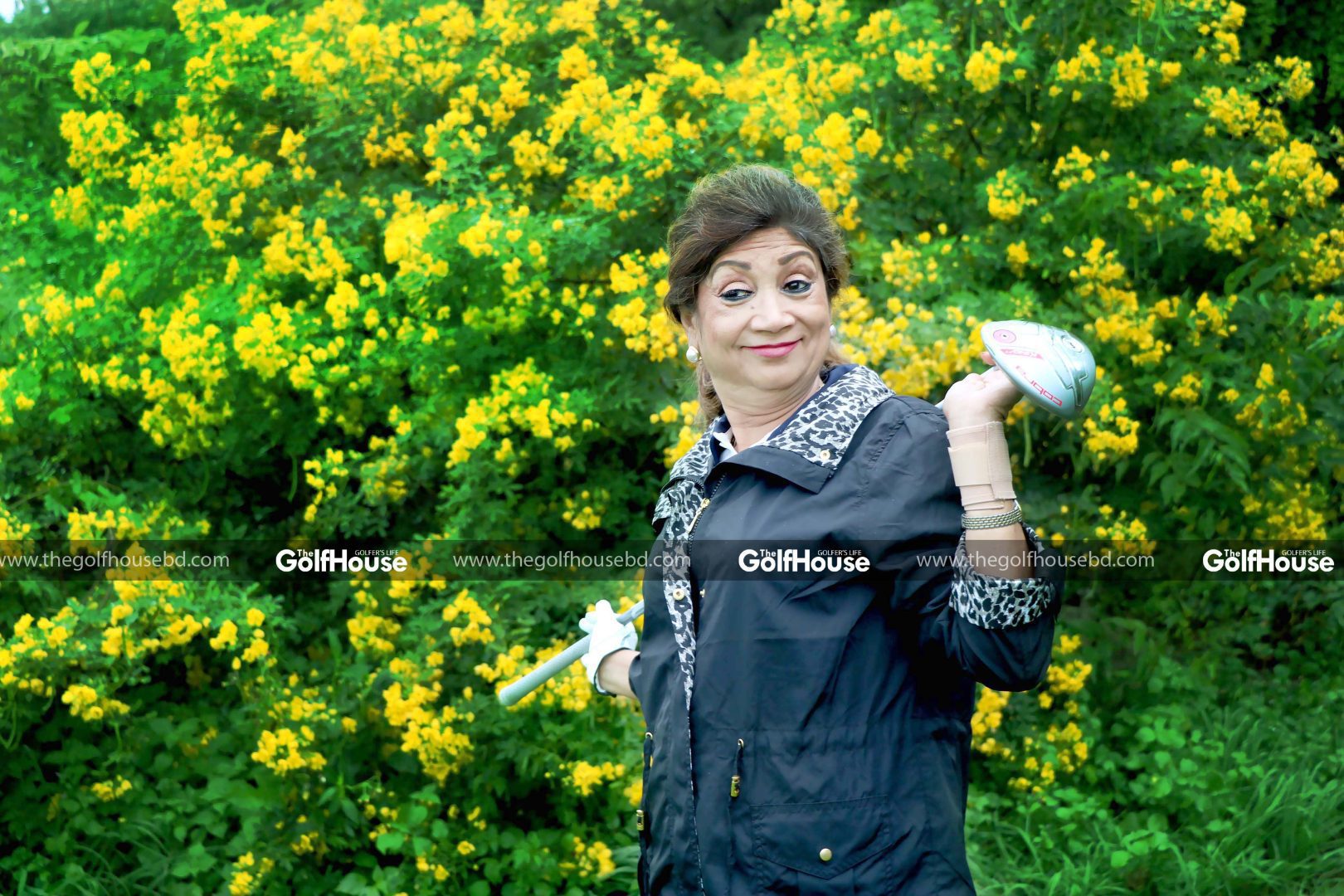 Shaheen Khan, a senior golfer and a former lady captain of Kurmitola Golf Club, talks about her journey and her passion for golf, memorable moments as well as her thoughts and presentiment of the golfing community of Bangladesh.
How and when did you start playing golf ?
I started playing golf in 1987. My husband was a golfer and every weekend he used to go golfing, so to be with him I started participating with him. I had a very supportive husband, which was very important as you have to spend long hours here and sacrifice a lot of housework at times. I was into sports at school; I played basketball and I was also interested in other sports. Bangladeshi women started playing golf in around 2000, and at the time I was the only Bangladeshi woman playing the sport and I have inspired them to get into the sport more and more.
What would you say was the highlight of your golfing career?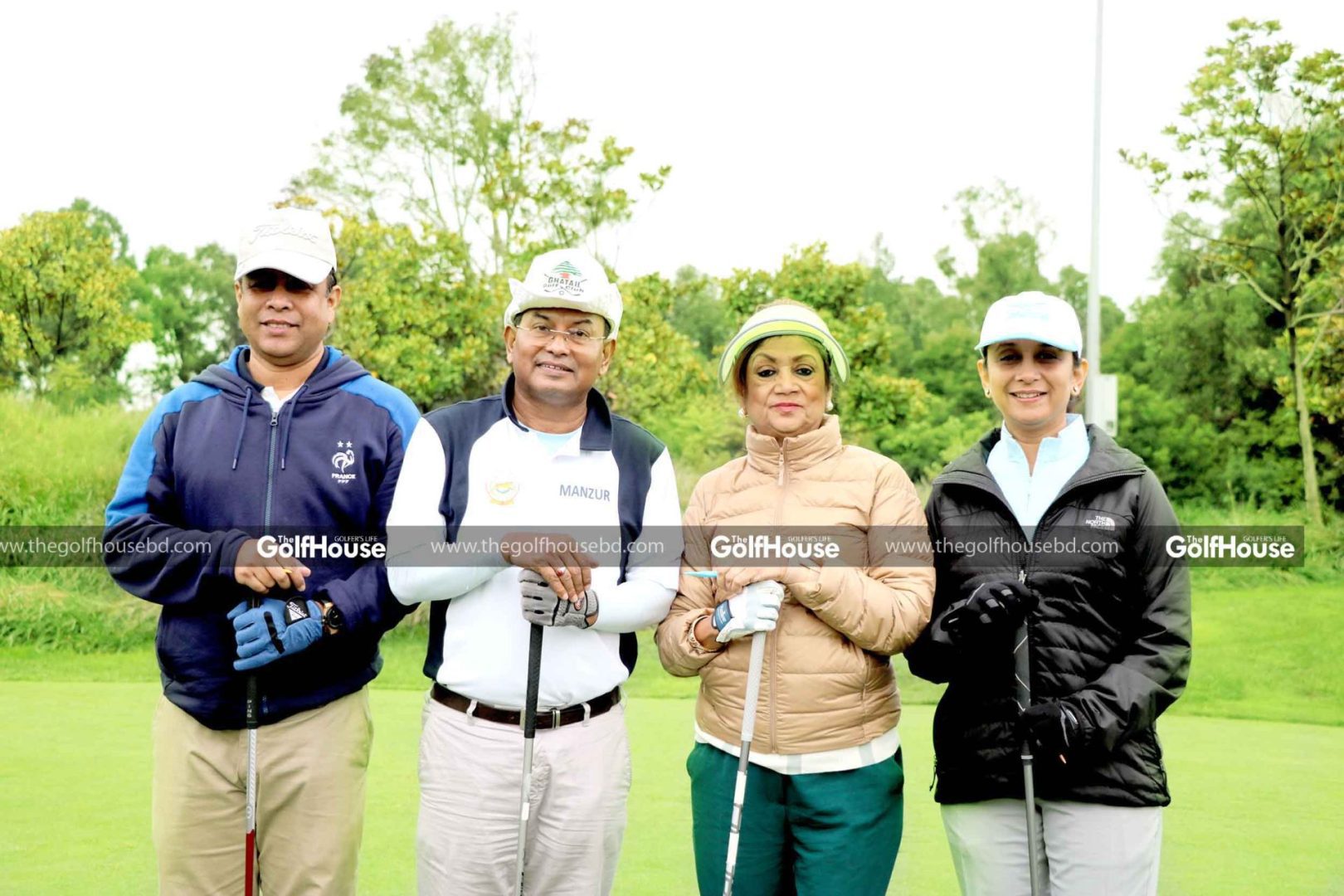 At the beginning it was the Koreans and I was the only Bangladeshi, and my ambition from day one was to win the Aga Khan Gold cup, which I won in 1993. I'd say the highlight of my golfing life was that I walked with Tiger Woods for 4 days at Alpine Golf Club in Thailand, where I watched him play. I was lady captain for 14 years and I inspired Bangladeshi women to come and play.
Challenges in playing golf as a woman?
When I started playing golf in Bangladesh, it was predominantly a male sport as there were no place for women to sit down. I'm happy to see that now there are places for women, and I feel good seeing that the sport and the sportsmen are very kind to the ladies who participate.
Why do you choose to play golf instead of other sports?
I play golf because there is no age for golf; it doesn't matter how old you are. You can play alone, in your own space and most importantly, you can understand the character of your opponent. When you play golf, you can see the temper, the behavior and the overall the temperament of other players. When you play for four hours with a person, everything comes out in a person. I have met some wonderful people through the sportl. Being a lady captain, I owe a lot to Kurmitola Golf Club, as the amount of love and respect I have received is incomparable. I have spent my youth in this club, and after playing for 27 years I have seen the club grow along with the people who have been here for a long time.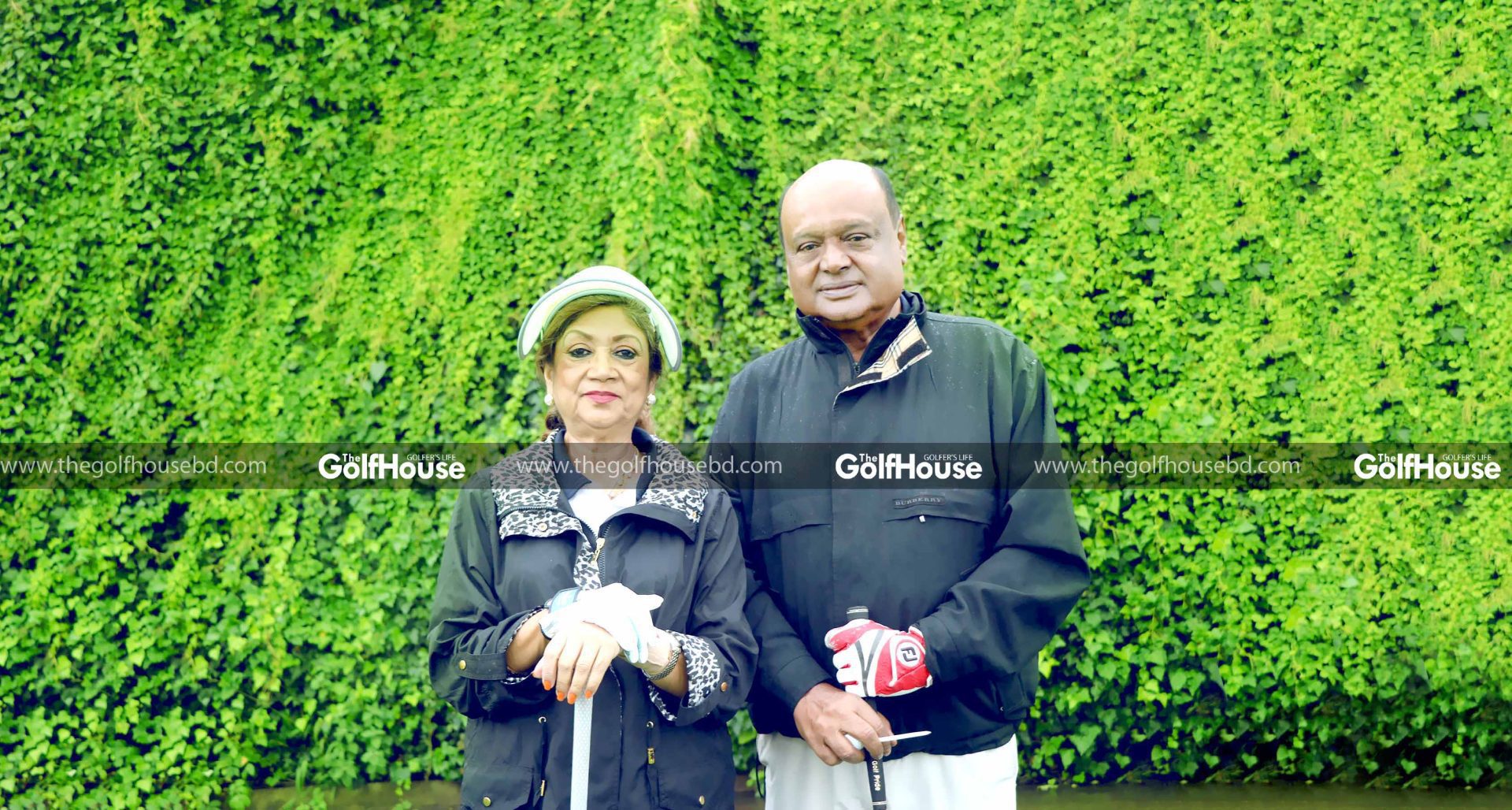 What advice would you give to your future generation?
I am happy that the future generations are coming to play the game. We used to be told back then that golf is an old man's sport and we were young. But now golf has gone to such height that the future generations are playing and practicing all over the world. Kurmitola Golf Club has made a lot of facilities for the younger people, starting from the driving range, the course and the coaching. There are a lot of options and opportunities for them to go forward and go up in history.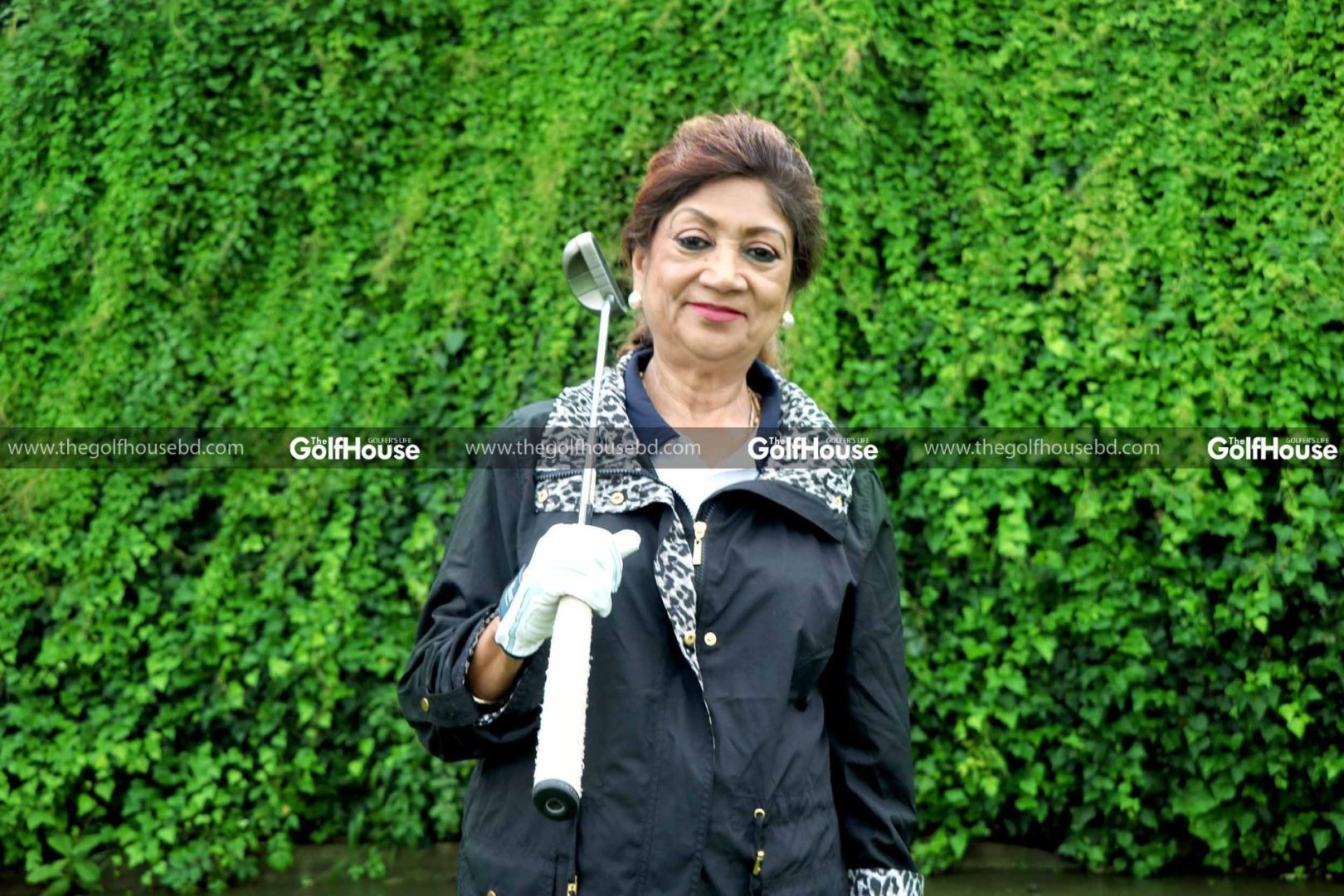 Outside of golf, tell us a bit about yourself.
My passion is cooking, and with my passion I started a few restaurants. I was also the first woman to run a restaurant in Bangladesh. It is called Spaghetti Jazz which I opened in 1994. I opened a few more restaurants, the proceeds of which I use to run schools for slum children. Very recently I was made the President of SAARC Women's Associations.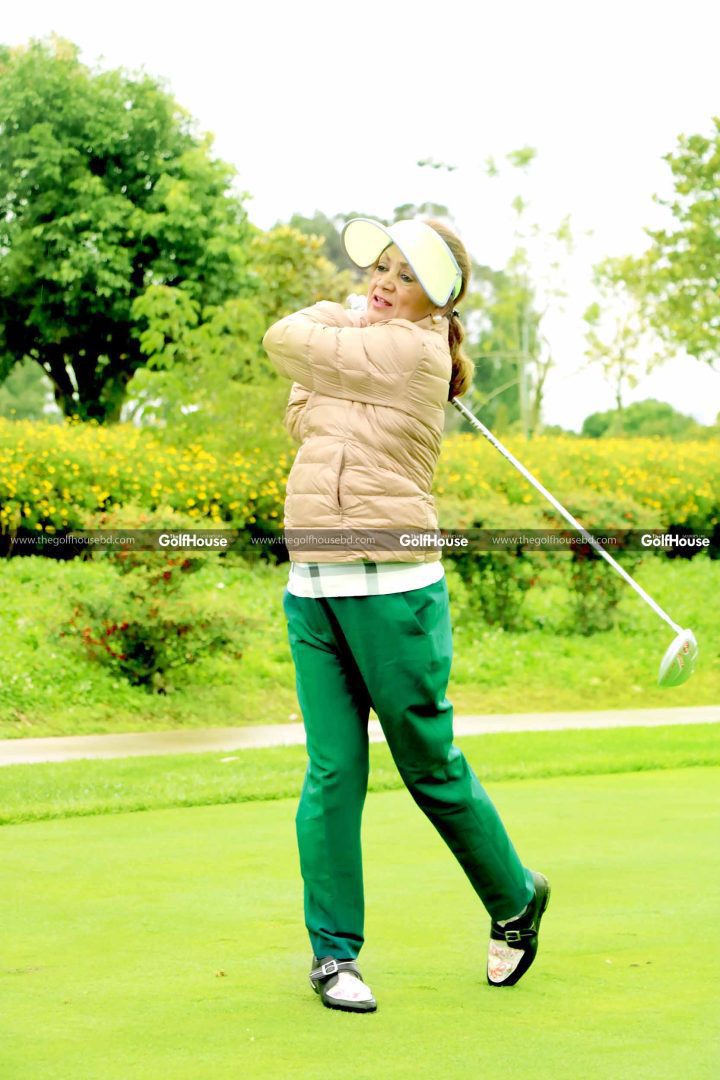 What is your message to women?
This is a wonderful sport, hold onto it for as long as possible. It can give you a sense of self respect. People look up to you, and walking is good for everyone if you look at it from the fitness side of things.
Any golfing nightmares?
A ball nearly hit me; it flew right by my face. That was certainly a scary experience.
Best golfing memories?
I walked with Tiger Woods, and I won the Aga Khan Golf Cup which was my ambition from day one and I also won many other trophies.
What do you think is next for you in your golfing career and what do you want for the golfing scene in Bangladesh?
I play golf now as a social game; I am not playing competitive golf but I am always present. Cricket and football are very much highlighted in newspapers and electronic media, but I would want golf to achieve more recognition nationally. I am very happy to see that there is a golf magazine to highlight what is happening in the golfing front.