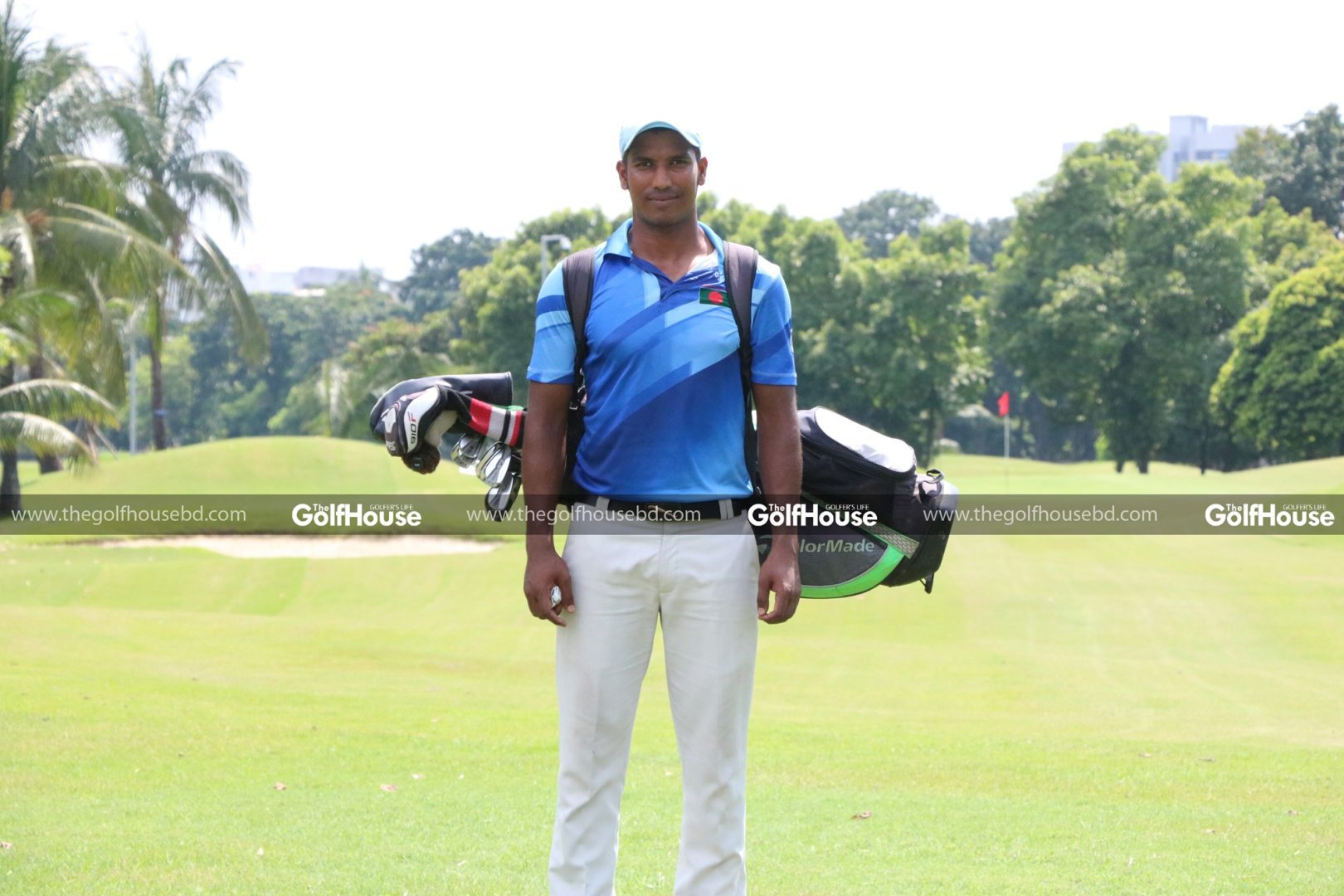 When and how did you start playing golf?
I have been playing golf since 2012.
Why did you choose golf and not any other sport?
We have been involved with golf since childhood and developed a love for the game. The focus was always on golf. So it was the obvious choice to take it as a career choice. When we learnt about Siddik bhai's success, it encouraged us even more.
What is your best achievement in golf?
I and my friend Russel finished as champion as part of the national team once. I also finished third in 2018. I was the best amateur in the Asian Tour.
……………………………………………………………………………………………………………….
……………………………………………………………………………………………………………….
What is your dream regarding golf?
I dream of playing on the European Tour. The rest depends on the Almighty.
Who is your inspiration?
Siddik bhai is my inspiration. Apart from that I like Rory McIllroy. Rory is my favourite golfer.
How are you preparing yourself for the Asian Games?
Everyone wants to win when they go out on the field. So our target will be to do well and bring something good for the country.
How good is the team and what is your expectation in the Asian Games?
We want to be the best there. We are preparing ourselves like that. It will be a great thing if we can do that.