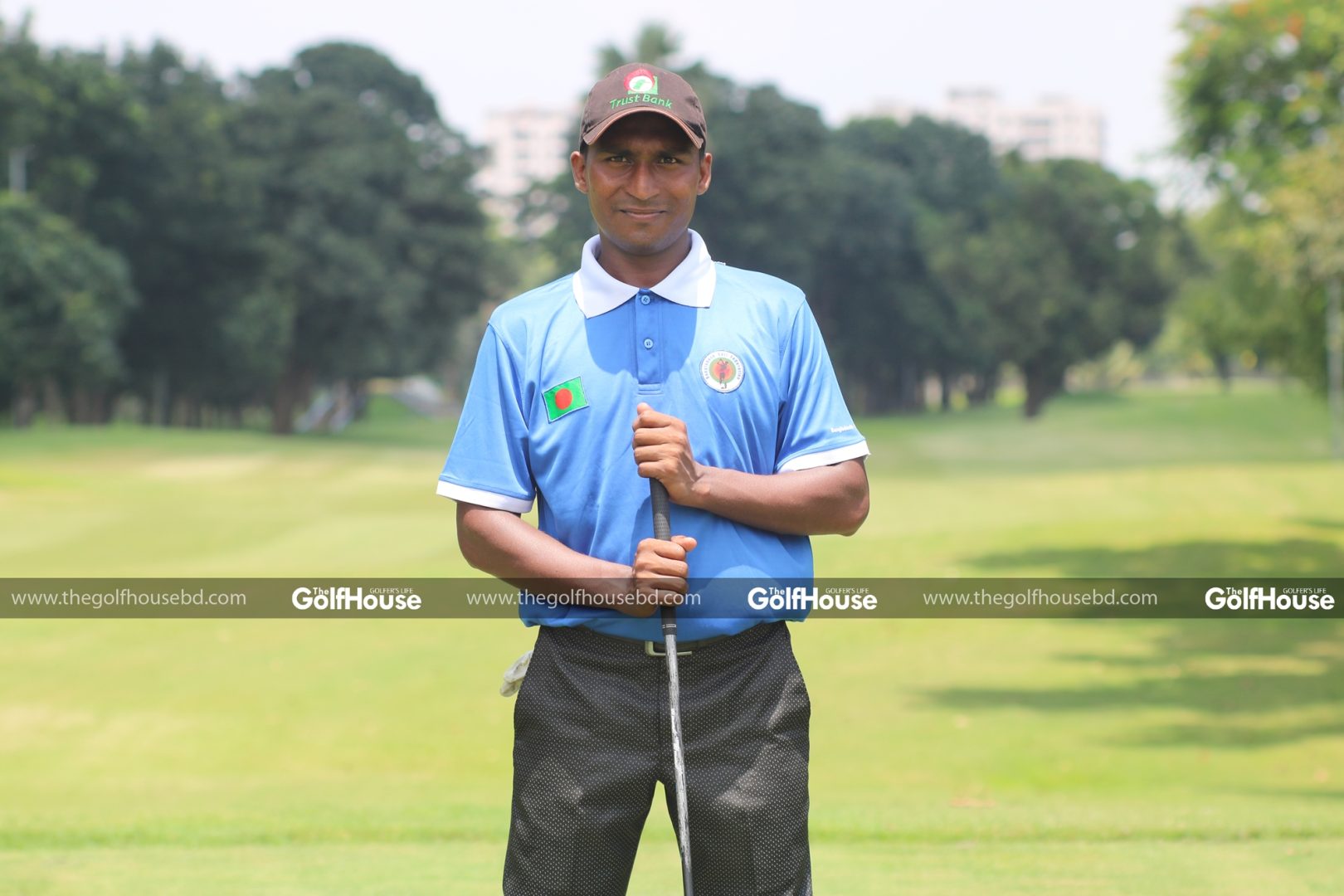 When and how did you start playing golf?
I started playing golf in 2013. My elder brother is a caddie, so I followed him. He used to play at the Army Golf Club and I was a ball boy there. So I wanted to be a good golfer. Tiger Woods was famous at that time. I wanted to be like them..
What is your achievement in golf so far?
I have won a runner-up medal in Iran where Bangladesh team won the title in 2016. I finished 29th in the Asian Development Tour event at home in 2017.
What is your target in golf?
My target is to become a good player, even better than Siddik bhai. I want to bring laurels for my country.
……………………………………………………………………………………………………………….
……………………………………………………………………………………………………………….
Who is your inspiration in golf?
My brother used to play golf, but he could not play that much. His dream was to turn me into a golfer, which he could not do for himself. He helped me a lot and my great inspiration come from Sir S M Matiur Rahman, especially I am thankful to him.
Who are your favourite golfers at home and abroad?
Jordan Spieth is my favourite golfer at the international level. Among locals, my favourite is Siddik bhai. I also like Dulal bhai a lot.
How are you preparing yourself for the Asian Games?
I want to do something good for the country in the Asian Games. My coach Babu Ahmed is helping me a lot in this regard. Since taking his coaching, I have won four titles..
What is your expectation in the Asian Games?
I have the confidence that I can give something good to the country.