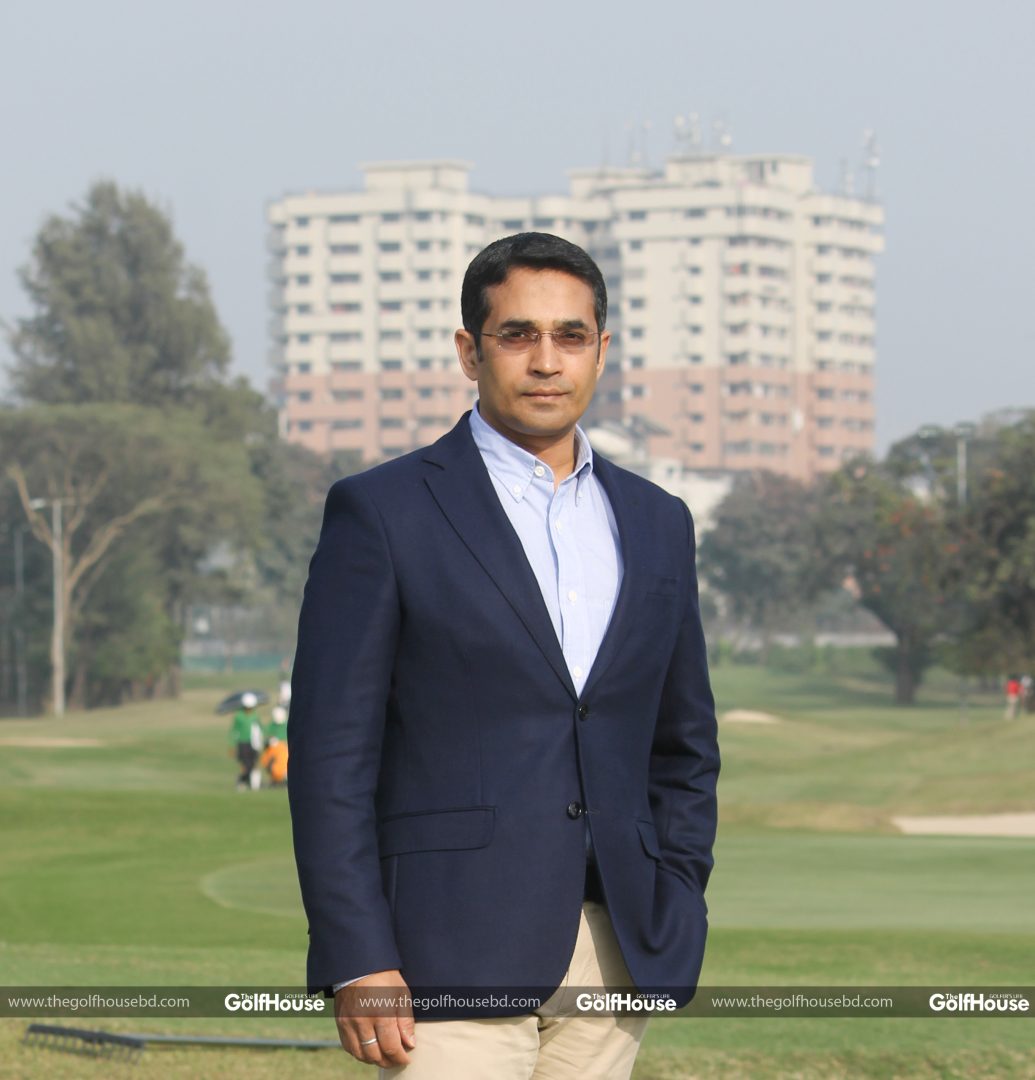 Adil lslam has more than 26 years of banking and business leadership experience, gained through working in various international banks and financial institutions in Southeast Asia and Middle East.
He has held business and functional head positions both in Bangladesh and in overseas locations, working for top companies like HSBC and ANZ Bank.
He was appointed AMD of the City Bank late last year. He is one of the key personnel in taking the partnership between City Bank and Bangladesh golf forward. He was personally present during the inaugural City Bank American Express Dhaka Open, and he was so impressed with the event that he is even contemplating becoming a member of the KGC and take up the game.
In an interview with TheGolfHouse, Mr. Adil shared City Bank's commitment to Bangladesh golf and his delight at seeing the local golfers fight shoulder to shoulder with the golfers from the other countries. Here are the excerpts from that interview.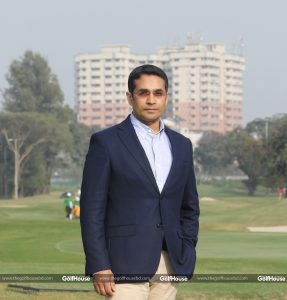 Q: How satisfied is the City Bank to be sponsoring the Dhaka Open?
A: You know City Bank is one of the most successful banks in the country. We are delighted and proud to be associated with this event. City Bank is not only involved in commercial and corporate success, but also events such as this one. We want to bring to the fore young golfers who would shine like Siddikur Rahman. I'm sure as we move forward, there is going to be even more scope to be involved.
Q: Will City Bank be sponsoring this event next year as well?
A: It's a journey and it's a continuous one. Our intention is to stay very much with golf.
Q: What was the intention behind sponsoring this tournament?
A: The intention is to bring players, sponsors, international arena into it. The idea is to promote the upcoming golfers as well as professional golfers and to showcase Bangladesh to the international arena.
Q: You're also going to sponsor the Chittagong Open in March. Say something about that event.
A: The port city of Chittagong is very well known for its commerce, trade and industries. It also houses one of the best golf courses. Bhatiary Golf and Country Club is very close to our heart. I think it will showcase Bangladesh as a major destination of golf.
Q: Say something about the City Bank and American Express partnership.
A: The City Bank and American Express partnership is going extremely well. We're the largest card issuer in the country. We hope to go further in this area. While City Bank has been a success story in commercial and corporate world, it has also been a success story in retain banking, branch banking and SME area. We're also going into agent banking. I think we are now a financial supermarket now.
Q: Do you have any personal interest in playing golf?
A: Today after seeing all this, I'm individually inspired to apply for a membership and maybe to get a trainer to learn the game. I hope my age permits me.
Q; How impressed are you by Siddikur Rahman and the other local golfers?
A: I think the local golfers coming up very well and showing all the right talents. When I see these young boys playing so confidently, speaking so confidently, going around the world, it makes me a proud citizen of Bangladesh and very proud to be a member of City Bank family which is helping this.