Zamal Mollah, arguably the second-best golfer from Bangladesh after Siddikur Rahman, is a family man. He acknowledges the fact that his success so far – winning two PGTI titles and number of BPGA titles – could not have been possible without his family's continuous support. The 32-year-old golfer is grateful to his wife and to his mother especially who has been his inspiration from the beginning of his career. The ace golfer talks about his family's support and his appreciation of that, among other things, in this interview with TheGolfHouse.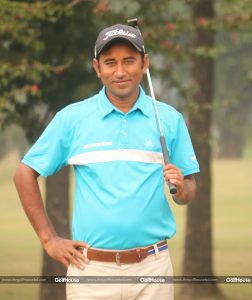 Q: How did the last season go for you?
A: Last year, I played mostly in Bangladesh in BPGA events. I played 11 tournaments in PGTI in the second half of the season. I had hand injury, which is why I couldn't do that well in India.
Q: What is your target for this year?
A: My target this year would be to do well in PGTI and go for the Asian Tour qualifying next year.
Q: How has been your preparation for the chittagong Open?
A: I always try to give my best. I trained in my usual way. This is our home course so everything is familiar. The game is with myself, not against any other golfer.
Q: You have taken a lot of training in golf. Who are your most important trainers?
A: Initially there were a lot of trainers when we just started the game. Babu Bhai taught me a lot. Now I'm taking lessons from Moti. I will go to India for a training course from Mr. Pritom, with the financial assistance from Runner Group.
Q: Runner Group has been sponsoring you for long.
A: indeed. Runner Group has been supporting me since 2011. They help a lot when playing abroad. Besides, in any need, they help me, either financially or otherwise.
Q: How much support do you get from your family?
A: I get a lot of support from my family. My mother and wife always encourage me. Family backing is very important when you play golf. I'm very happy in that regard.
Q: Where do you want to see yourself five years down the line?
A: First target is to do well on the Asian Tour. But the ultimate goal is to play on the PGA Tour. I want to prepare myself for that.
Q: What do you have to say for those who have recently turned pro?
A: Russel, Akbor and other that have recently turned pro will do well. They have good potential. They need to keep the focus on the game and train hard. However, you have to understand that pro level is completely different from amateur level. In a pro event, you play against a lot of players and you need to do well all four days, otherwise you won't get a result.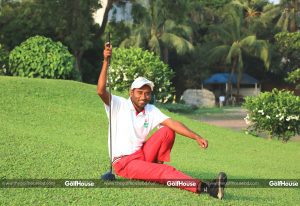 Q: How did you come to golf?
A: I have an uncle named Siddikur Rahman who works at the golf club. He brought me to the club. I was probably 10 years old. That is more than 20 years ago.
Q: Do you remember those days?
A: I used to come and run around a little in those days. I didn't understand anything at that time, didn't even know about Tiger Woods or any other golfer. The interest grew watching Siddikur Rahman, Milon Hossain and Mohammad Sayum playing for the national team. My mother always used to say that I would play well because I had the focus. She inspired me a lot.
Q: Do you give her gifts after winning titles?
A: I always do that. I buy her sarees and other gifts after tournaments. However, she is most pleased when I bring betel leaves and betel nuts for her.
Q: Does your wife get tensed during your game?
A: She does not really understand the game in detail. She just knows the score, but does not follow the game that much. She is studying, so cannot focus much on my golf.