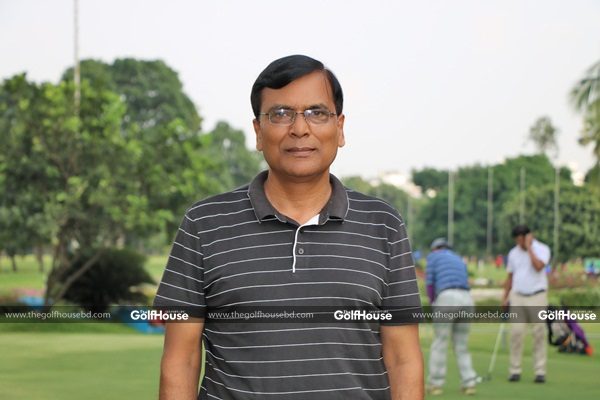 Kurmitola Golf Club's CEO, Brig Gen Mohd Obaidul Haque (Retd), praises all the people associated in getting the profile of Bangladesh golf higher by arranging world class events smoothly and maintaining a world class golf course.
Q: Kurmitola Golf Club is the home of golf in Bangladesh. It is undergoing a lot of development activity recently. Brief us about those.
A: You know KGC is the luxurious & well maintain golf courses with a veritable heaven for golf enthusiasts in Bangladesh and other golfers around the world. The Club Boosts of one of the prettiest and best maintained courses in the sub-continent and the course is strategically challenging and playable round the year. We are always striving to keep our members and golfers satisfied. As we are installing equipments for night golfing practice which will be expanded to full-fledged night golfing. We have a lot of activities going on right now for not only the national golfers but international as well and there is a dedicated group of people to ensure the maintenance of those.
Q: Golfers themselves need to remain aware of how to maintain the course in pristine condition as in not disturb the putting green or fairway, don't they?
A: Regardless of the multifaceted undertakings including players' development, turf management, fitness, psychological development and education on coaching and rules. Besides, trainers from Bangladesh Golf Federation also undertaken general education programs – independently or being affiliated with us. A set of highly dedicated and qualified faculty and trainers are being drawn for the purpose. This creates a scene of responsibility upon the course they are putting or chipping. Therefore, golfers do get the basic education about these things before they start to play. We make sure, they are aware about these procedures.
Q: KGC hosted a lot of prestigious event over the last few years. Which has been the most challenging event during your tenure?
A: Since 1975 the ground has seen a lot of tournaments. Especially in the last three consecutive years Kurmitola successfully hosted three Asian Tour tournaments which is the Bashundhara Bangladesh Open 2017, PGTI, FALDO and many international tournaments. This proves that our colleagues as well as the entire golfing communities are a team. We have dedicated people for every segment. I oversee the whole thing and give my observations so there is nothing specifically challenging, every event is a challenge and we overcoming it is our achievement.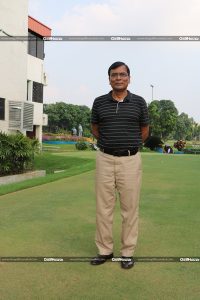 Q: Since a lot of people come here, both from inside the country and outside of it, please tell us a bit about the facilities of the club.
A: As I have mentioned earlier Kurmitola is a golfing heaven and ought to provide our best services for our members and guests. I must say this golf course is better than any other courses in the sub continent. We have a nice club house which facilitates to play 18 hole golf course, pro shop for golf equipment, restaurant, bar, banquet hall, conference room, fitness center, suites & deluxe room, spa, swimming pool and so many others facilities are available.
Q: You're not only running a golf club, but also guiding golfers in tournaments. Recently you took a team to Iran and won trophies there. Tell us about that experience.
A: It was a huge responsibility for me to mentor these young. The tournament was first edition of Iran International Amateur Championship of Solidarity & Friendship Cup held in Tehran on May 7- 9, 2017. It was a privilege to be involved with such a big tournament where players from Asia and Europe took part over there. We won two trophies – one in competition and the other one was called 'moral cup', which is similar to fair play award in other sports, but it encompasses more.
Q: Also you are the Joint Secretary of the Bangladesh Golf Federation. What contribution do you want to make in Bangladesh golf?
A: Golf has a brilliant future in our country but it need to be nurtured appropriately it is my best concern that I am try within my capabilities to make these game better every day. You may know recently a private golf course "Arunima Resort Golf Club" affiliated with Bangladesh Golf Federation, I was glad to be associated and hope that kind of initiatives are increase in the near future in our golfing communities.
Q: TheGolfHouse magazine is going to celebrate is second anniversary. What are your wishes for the magazine?
A: The first thing is this magazine sends a message to the readers and audience about what we are doing. People get a lot of information about the activities and about the local golfers. I wish all the success to the magazine.