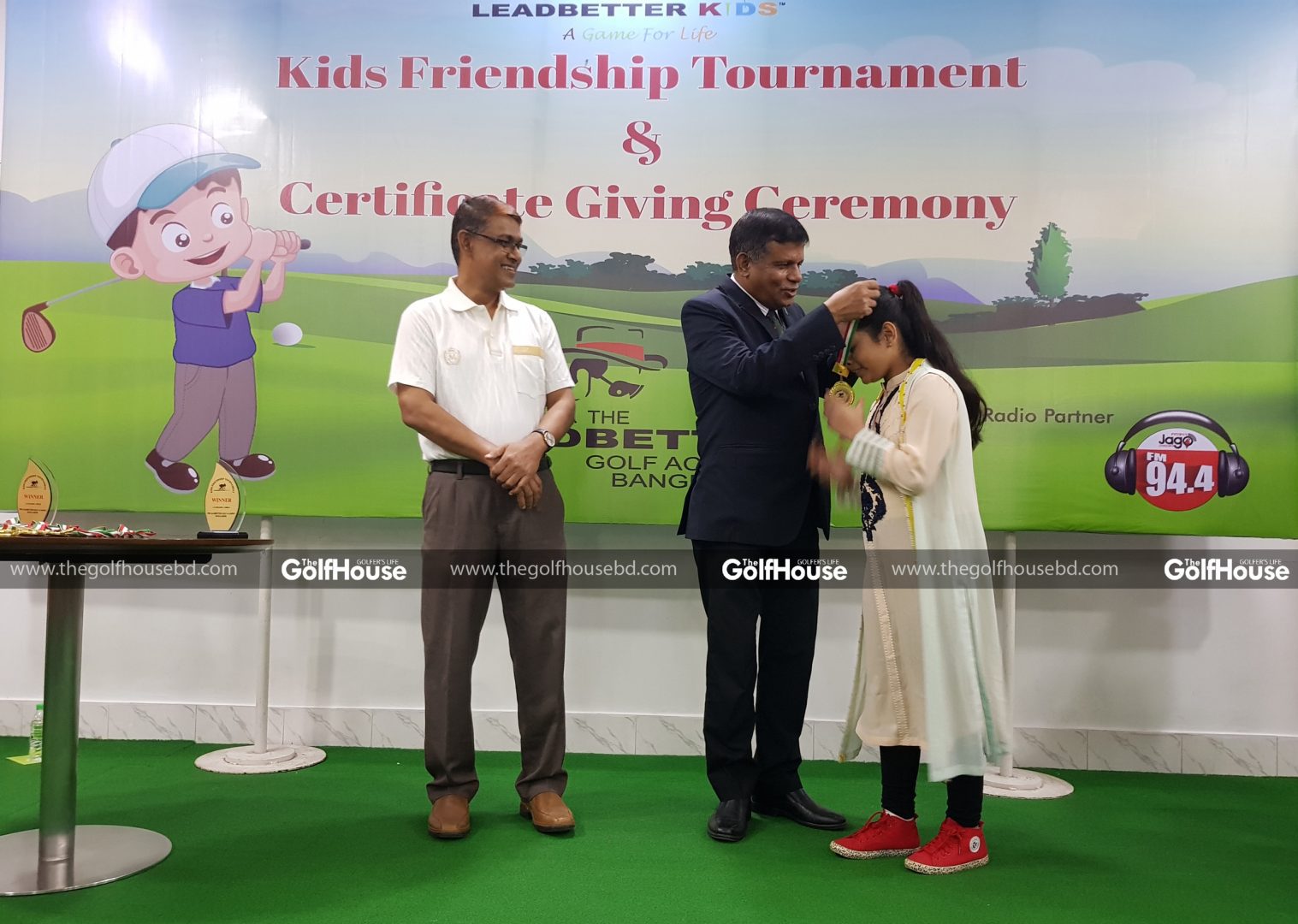 Leadbetter Golf Academy, Bangladesh arranged a Kids Friendship Golf Tournament from 26-28 July, 2018 at the academy premises.
Md Anisur Rahman Chowdhury, Principal of Bangladesh International Scholl & College (BISC), was the chief guest of the occasion.
……………………………………………………………………………………………………………….
……………………………………………………………………………………………………………….
Over 40 kids from LBK (Leadbetter Kids) program participated in the tournament along with their friends. In various age categories and different skills, 30 prizes were given to the winners. Out of all participants, Soham Sarker became the best golfer in the boys' section while Jannatul Ferdous became the best golfer in the girls' section.
In the same ceremony, certificates were handed over to the participants of Leadbetter Kids School (LBKS) Level-1. 43 kids received the LBKS Level-1 Graduation Certificate for successful completion of 20-week curriculum. Another 13 kids received graduation certificate for successful completion of other programs on different skills.
Anis-Ul-Islam, Chief Operating Officer of LGABD, conducted the program in presence of around 130 guests including kids and their parents.