The talented Japanese would go on to end the week on an even better note, securing another invitation to The Open this July following his victory, which also marked his third win in the extended 2020-21 season on the JGTO.
Hoshino battled against gusty winds to sign off with a second consecutive three-under-par 69 and win by four shots over 2011 Asian Tour Order of Merit champion Juvic Pagunsan of the Philippines with a 13-under-par 275 total at the Sagamihara Golf Club's East Course.
"I just can't believe that this could be done. I pushed myself to the limit and I have given it all. I felt so exhausted after the tournament," said Hoshino, who climbed to a career-best 69th place on the OWGR following his win.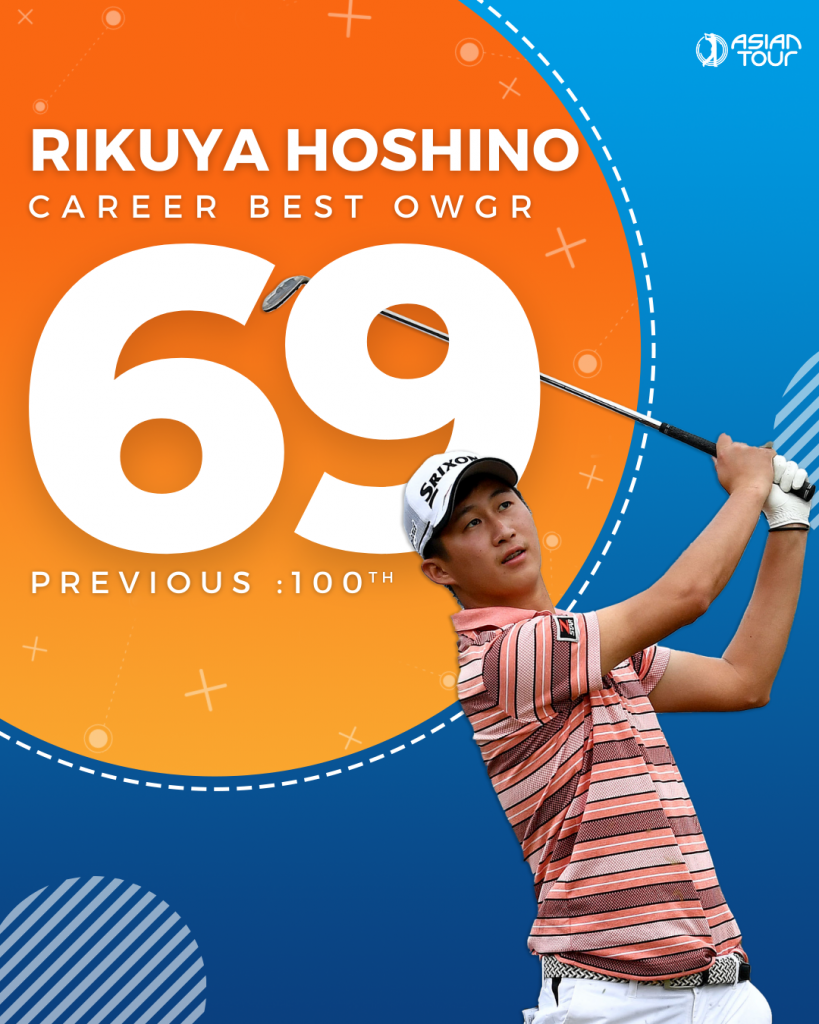 Hoshino extended his overnight two-shot lead to six after sinking birdies on the second, fifth and eighth holes. He dropped two straight bogeys on 11 and 12 but recovered swiftly with birdies on the next two holes.
"I was in shock when I made bogeys and that really put me under pressure. I told myself no matter how many shots I am leading, I wanted to play aggressively. That strong mentality gave me those birdies on 13 and 14", added Hoshino, who won the Kansai Open Golf Championship last month.
Hoshino took over the driver's seat on the JGTO's money list, thanks to his win. He also put himself in a good position to qualify for the Tokyo Olympics with his new ranking on the OWGR where he hails as the second highest ranked Japanese following Hideki Matsuyama, who sits in 15th.